Bronzetto presented its new Perpetua lamps during Euroluce 2023. The beautiful fixtures resemble the precious natural element of water as a blown glass drop wrapped in decorative brass.
Bronzetto, a renowned lighting company, unveiled its latest collection of Perpetua lamps at the prestigious Euroluce 2023 exhibition. Inspired by the timeless beauty of water, these lamps seamlessly blend the expertise of experienced designers with the innovative ideas of emerging talents. The central concept revolves around a captivating blown glass drop, which conceals the true light source—a sophisticated LED bulb. Enhanced with a decorative brass element delicately encircling the drop, the Perpetua lamps offer a mesmerizing illumination experience.
Capturing the Essence of Water:
Valeria Giuva, the young designer spearheading the project and a student in the Master's degree program in design at the University of Florence sought to distill the vast essence of water into its simplest and most immediate representation: the drop. The Perpetua collection showcases this concept through various iterations, including wall and ceiling-mounted options, as well as table and floor lamps.
Blending Glass and Brass:
The core of the Perpetua lamps lies in the blown glass drop, ingeniously concealing the LED light source while serving as an aesthetic focal point. Bronzetto meticulously crafted a decorative brass element to encase the drop, adding an exquisite touch to the design. The brass undergoes meticulous hand working to create two distinct surfaces: "Clean" and "Raw."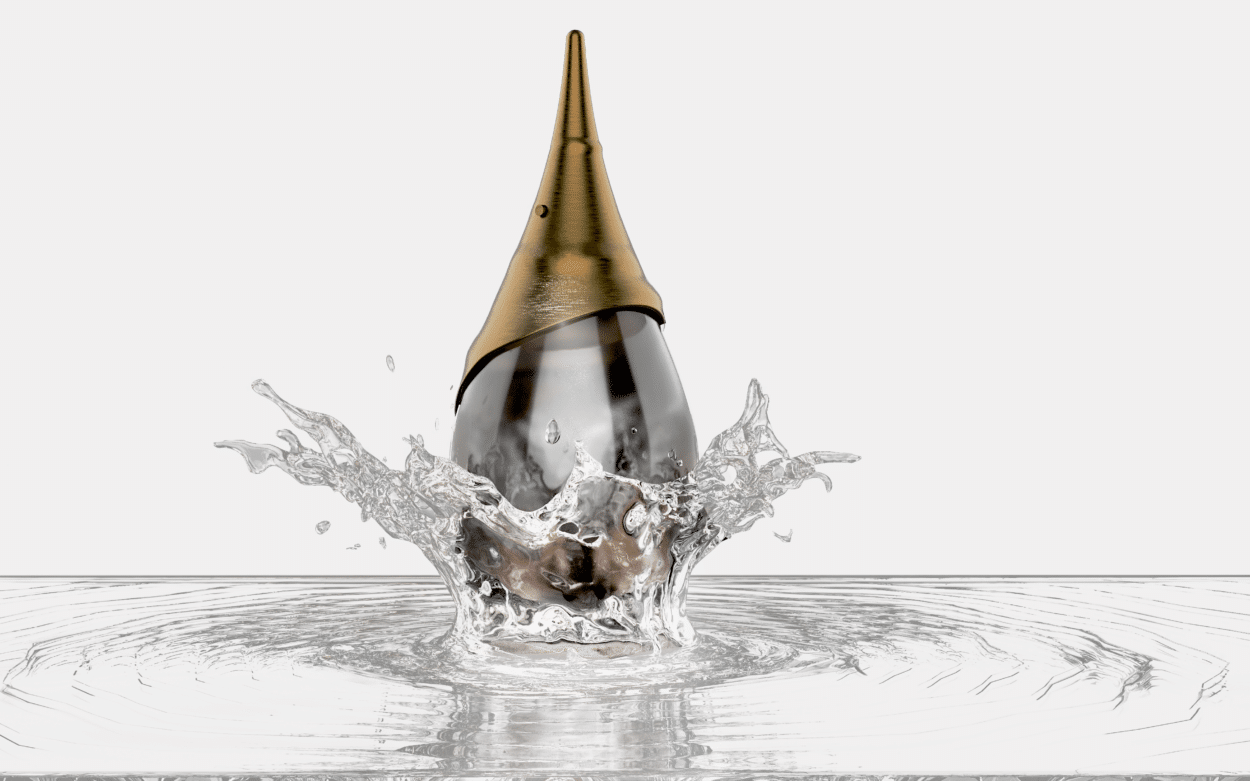 Clean and Raw Aesthetics:
The "Clean" brass surface exudes a minimalistic, elegant, and contemporary appeal, emphasizing the inherent simplicity of the drop concept. In contrast, the "Raw" brass surface boasts a rough and irregular finish, making it a perfect choice for spaces with a retro aesthetic. This particular version showcases processing techniques that evoke the concentric and irregular circles formed when a droplet cascades into water.
Bringing Water to Life:
Both the "Clean" and "Raw" versions of the brass decoration offer four additional distinct models. Each model is distinguished solely by its unique brass embellishment. Drawing inspiration from Greek mythology, the four metal decorations are named after water nymphs associated with different water sources: Midi, Pegee, Elea, and Limi. Through their subtle variations in shape, these designs beautifully encapsulate the ever-changing and diverse results of water droplets falling on objects, surfaces, and natural environments.
With the Perpetua lamps, Bronzetto has succeeded in capturing the allure of water through the artistry of blown glass and meticulously crafted brass elements. The collection's fusion of experienced craftsmanship and the innovative vision of emerging talent showcases the company's commitment to creating lighting pieces that not only illuminate but also captivate. Whether adorning walls, ceilings, tables, or floors, the Perpetua lamps serve as enchanting reminders of the elegance and dynamism of water in its most evocative form.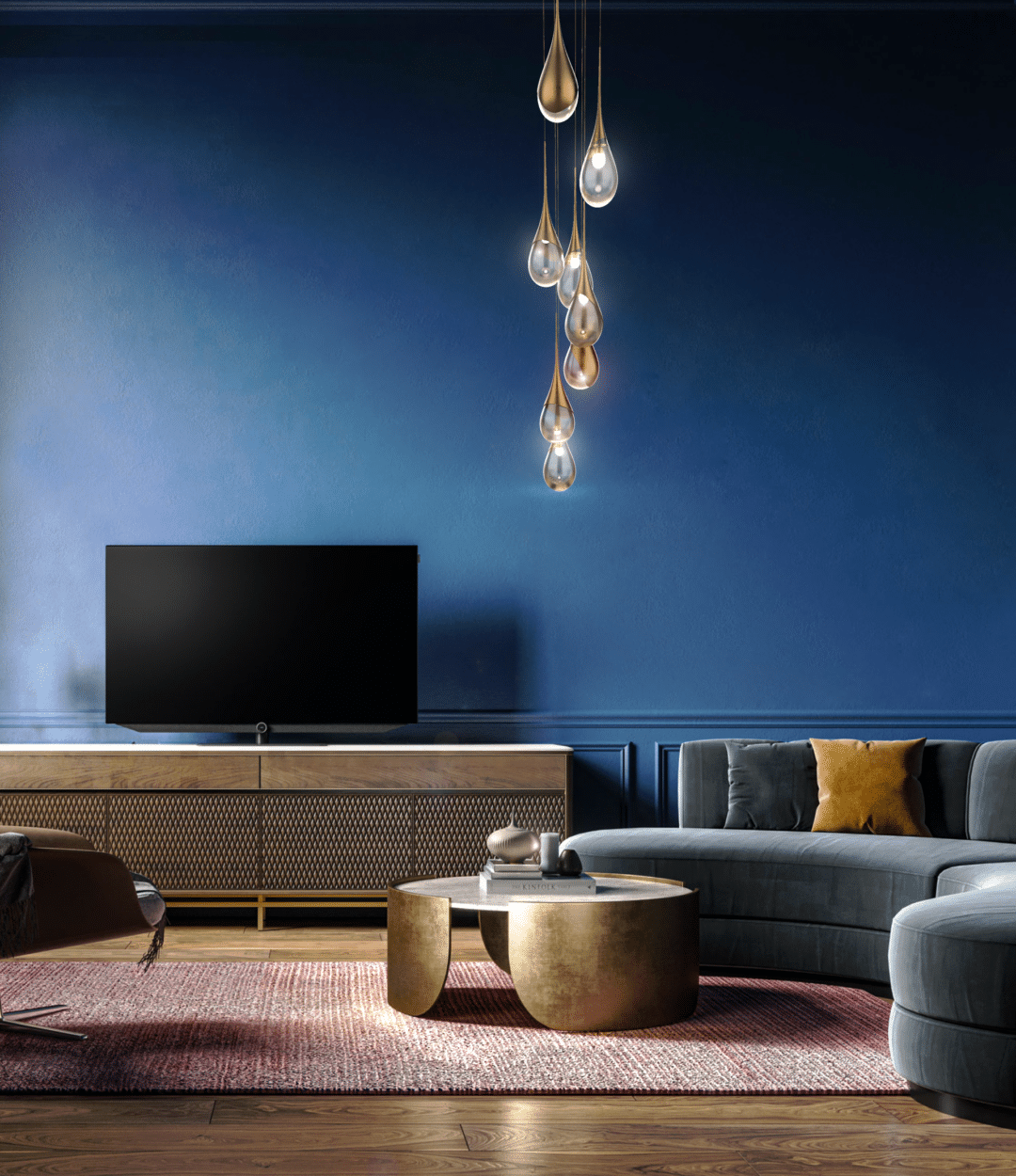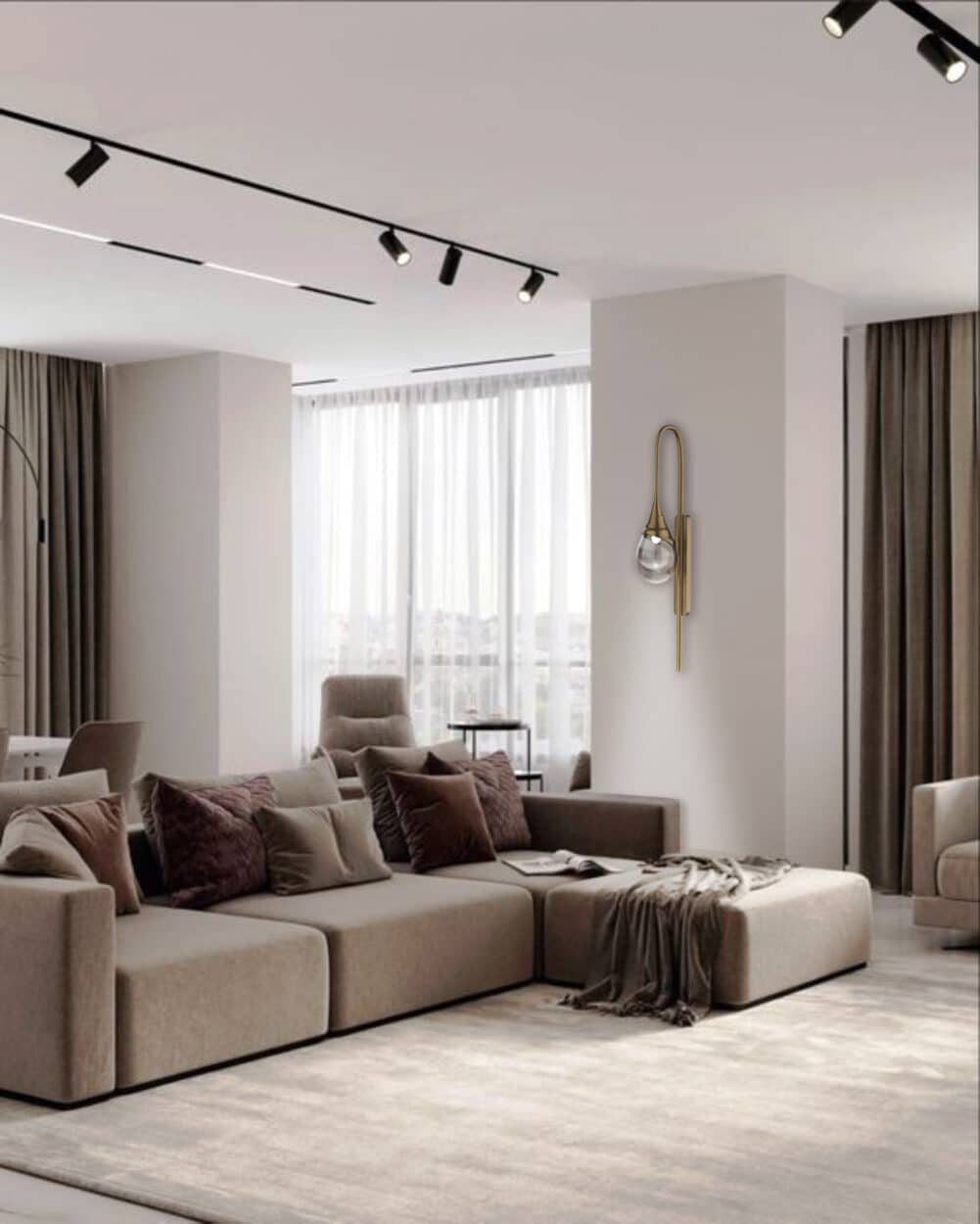 Behind the Artisanal, Family-run Business
Transforming from a humble family-run artisan shop established by Antonio Calcinai in 1963, Il Bronzetto has evolved to meet the demands of the global market. Originally focused on lighting production and catering to the preferences of various retailers through the assistance of buyer assistants, the company adapted and expanded its scope over the years.
A significant generational shift occurred in 1986 with the untimely passing of the founder. Antonio's sons, Simone and Pierfrancesco, assumed management roles and immediately demonstrated their ability to stay abreast of the times. Simone's visionary ideas and Pierfrancesco's skilled craftsmanship brought fresh perspectives and a keen awareness of the company's future. Embracing new opportunities, they began collaborating with architects, designers, and general contractors, broadening their scope of work.
In 2010, Michelangelo, a cousin of Simone and Pierfrancesco, joined the company. With his passion for informatics and technology, he introduced innovative processes, transforming Il Bronzetto from a traditional artisan workshop into a company capable of executing special projects, developing prototypes, and conducting feasibility studies. By combining the traditional Florentine artisanal vision with a strong emphasis on technological research, Il Bronzetto integrated cutting-edge tools and processes into its operations. This included investments in technologies such as the blockchain network and equipment for additive manufacturing, such as 3D printers, scanners, and CNC milling machines.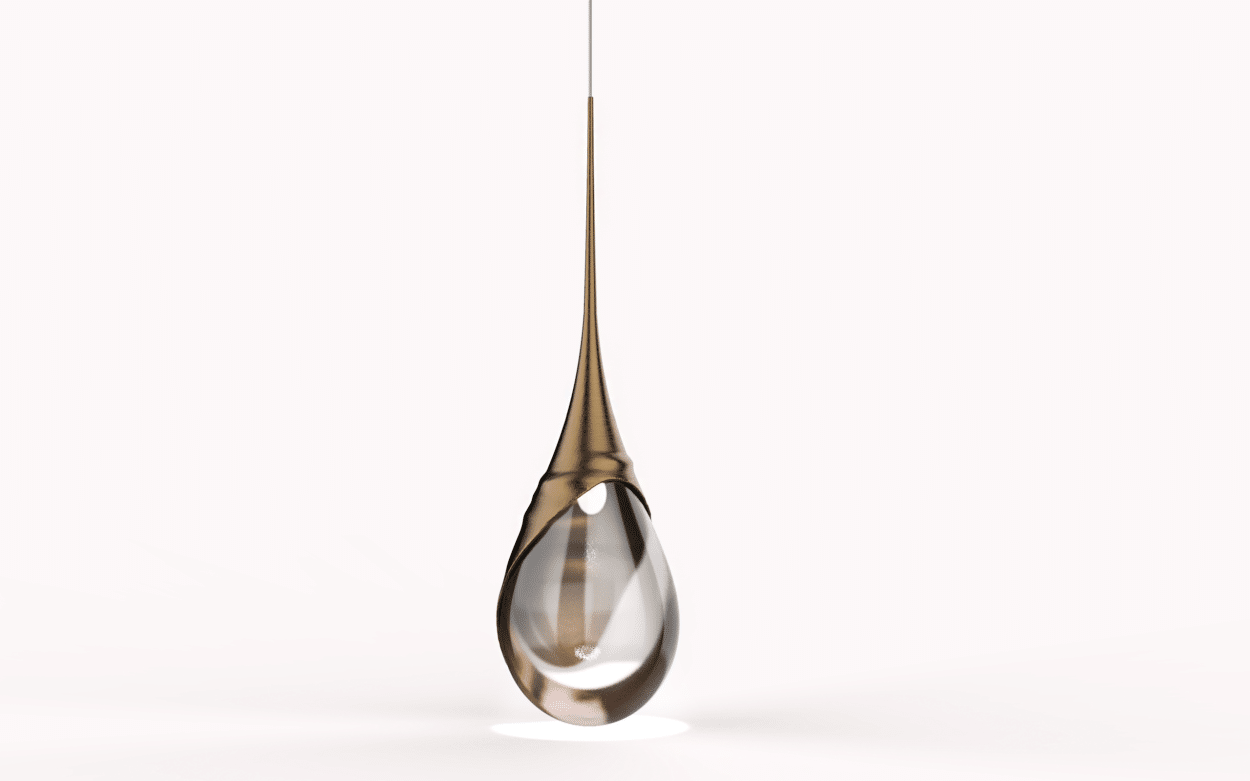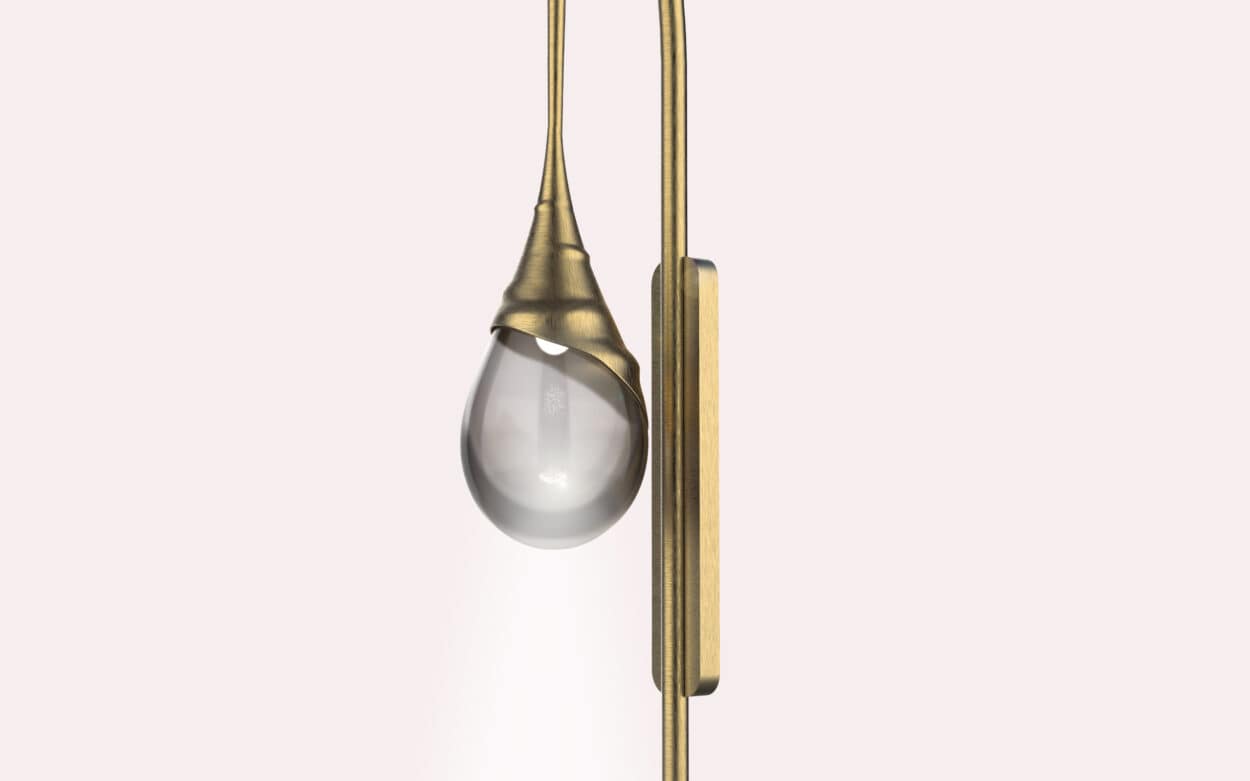 In 2014, Simone, who served as the company's product manager and business developer, showcased his versatility and passion by expanding beyond the existing product range. Drawing upon his extensive knowledge of materials and techniques, he introduced a more contemporary line with a focus on design, giving rise to Brass Brothers & Co. Il Bronzetto embarked on a branding journey, presenting distinct product lines under different brands, each with its unique identity, positioning, and target audience.
By 2018, Il Bronzetto had matured into an esteemed artisanal company, renowned for its craftsmanship and globally appreciated artifacts. Blending traditional expertise with new content and high-tech processes, the company introduced the "In Bottega" service. This multitasking expression of the modern craftsman leveraged new technologies to provide technical advice and develop tailor-made projects for architects, designers, interior decorators, and creative individuals. A new motto encapsulated their approach: "The modern craftsman can no longer rely on the adage – we have always done it this way and will continue to do so."
In 2023, Il Bronzetto underwent a significant transformation, transitioning from a family-run business to a limited liability company (srl). The company welcomed two new partners, Francesca as the marketing manager and Massimo as the production manager, further bolstering their expertise. With a growing team of specialists, Il Bronzetto embarked on an exciting new chapter, poised to build on its legacy and embrace future opportunities.