At a time when public health is of utmost importance, we hone in on the design of public restrooms.
November 19, 2021, was the twentieth anniversary of one of the most important international holidays. On this day in 2001, the World Toilet Organization was founded in order to raise awareness about access to clean public bathrooms, revealing that many countries suffer a shortage of public toilets.
The Covid-19 pandemic only amplified the problem, raising concern about public restroom hygiene. In addition, local government spending on public toilets has not been a priority.
"State Governments have curtailed spending on peripheral projects to ensure sufficient funding is in place to support COVID relief efforts," Craig van Asch, managing director of Exeloo, New Zealand-based public toilet designer, told ArchiExpo e-Magazine.
During lockdown, many local governments shut down their public toilets, while simultaneously, the closing of restaurants and bars left many homeless people without any choice but to do their business in the street. Paradoxically, the situation highlighted that the need for access to public toilets is even greater during a pandemic.
Solutions for Public Peeing
Before the pandemic, some cities, especially those with vibrant nightlives like Amsterdam, were tackling another sanitation problem: public peeing. Cities and designers considered ways to put this activity to good use while eliminating the odor it generates.
In August of 2020, Amsterdam installed 12 GreenPee sustainable urinals in the red light district and two other neighborhoods to manage the 'wildplassen' – or outside peeing. The GreenPee, which doesn't need to be connected to a water or sewerage system, doubles as a urinal and a planter, collecting urine in a container of odor-absorbing hemp fibers. After composting in the urinal's receptacle, this fiber-urine mixture becomes a phosphate-rich organic fertilizer that can be used to fertilize parks and green spaces.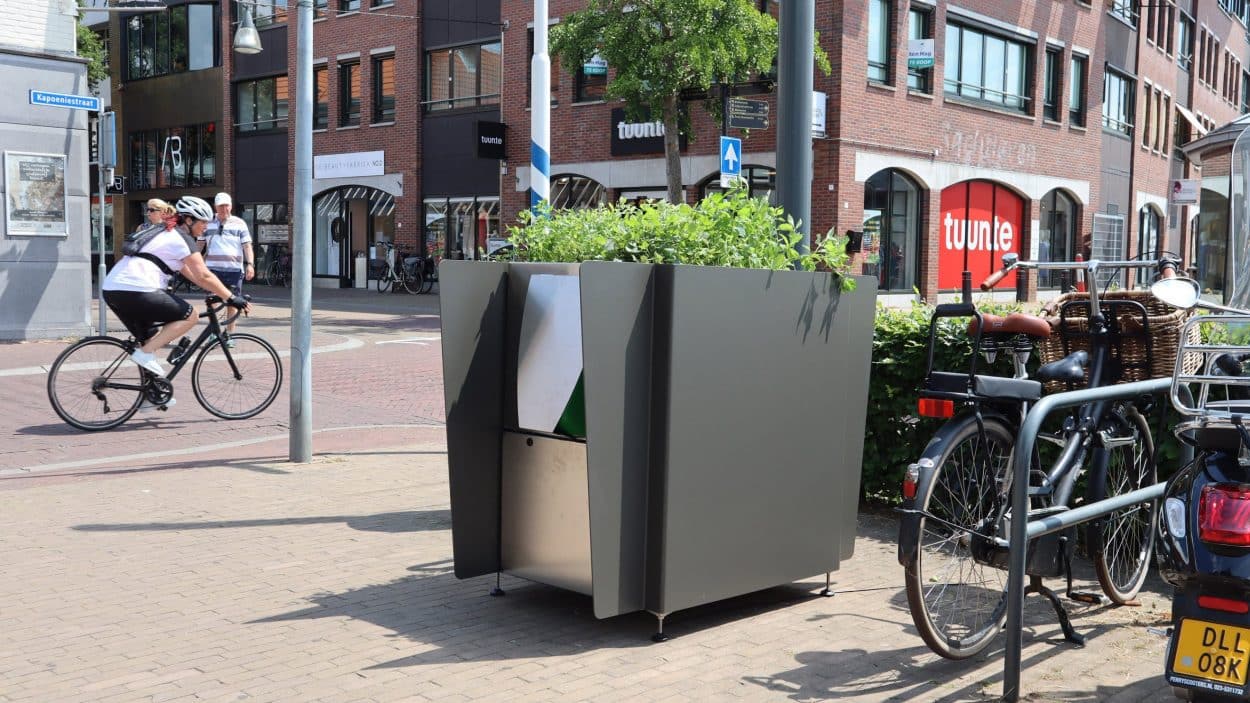 Prior to the GreenPee, the Uritrottoir, or sidewalk urinal, was installed in several cities in France, including Paris, Toulouse and Rennes, with the city of Nantes being the first to introduce it in 2017. The Uritrottroir was designed by Nantes-based Faltazi Design Studio.
An obvious disadvantage to both the GreenPee and the Uritrottoir is their gendered aspect. Three years after the roll-out of the male Uritrottoir, Faltazi has created a female version.
"For privacy and security reasons, the femenin Uritrottoir was conceived in the form of a stall," notes Faltazi's website. But like the male version, the urine collected will be recycled as fertilizer.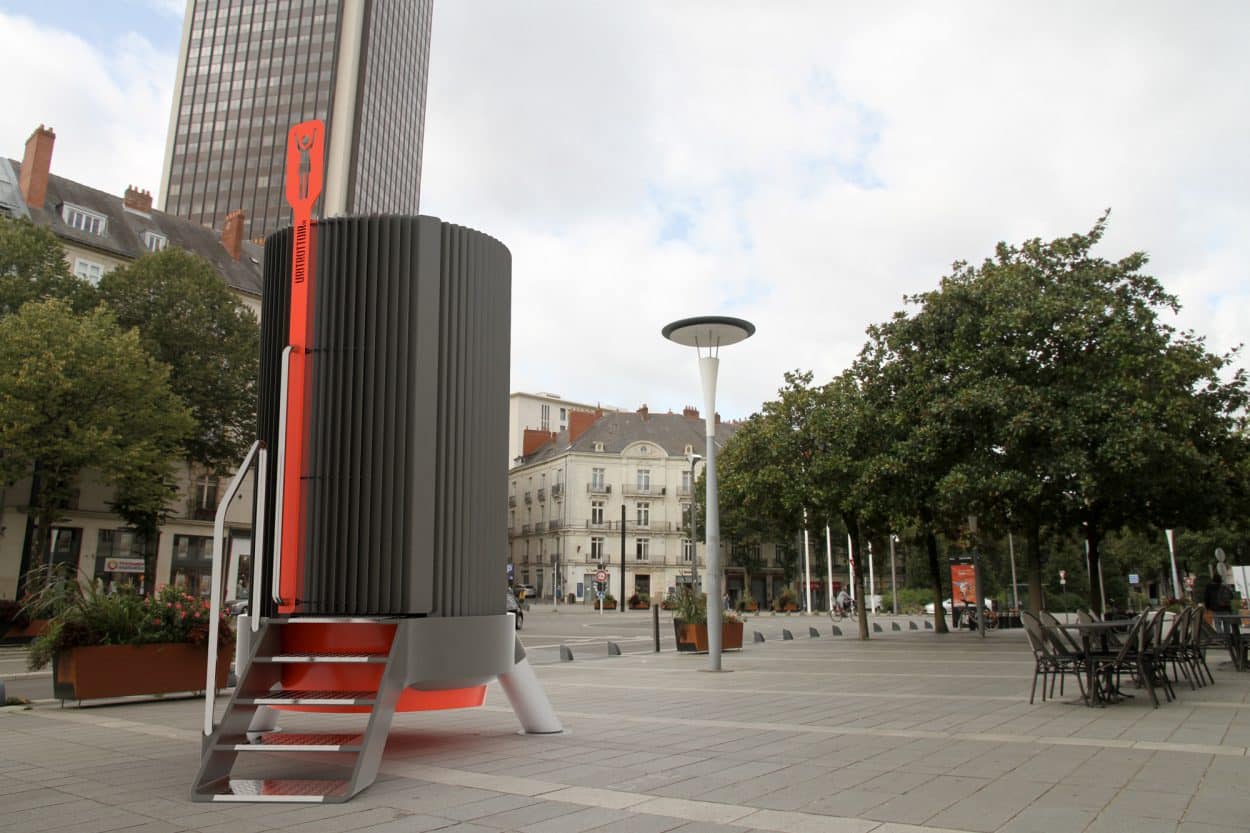 Public Restroom Designs
While planter-urinals propose an eco-friendly solution, they don't provide equitable access.
"Toilets that may be acceptable for a young adult man may not be acceptable for an older woman," according to Pilar Avello, water and sanitation manager for Stockholm International Water Institute in a November 2021 blog post.
"A person with reduced mobility would have much more difficulty accessing a toilet if it is not physically adapted. Toilets in public spaces are more than a question of urban planning, they are a question of health, hygiene and dignity."
The Cintas Best Restroom contest recognizes and awards public restrooms based on positive user experience, surveying public restroom users across the United States. The 2020 winner Bancroft Park's self-cleaning restrooms in Colorado Springs, which was created by Exeloo, cleans itself every thirty uses and is compliant with American Disabilities Act standards.
Another Colorado winner, which took home the 2015 best restroom prize, is the Town of Minturn Public Restrooms. The restrooms were designed by LaN Architecture's Monika Wittig, LGM 3d Studios, and Noble Welding and was a concretization of the municipality's goal to create functional art.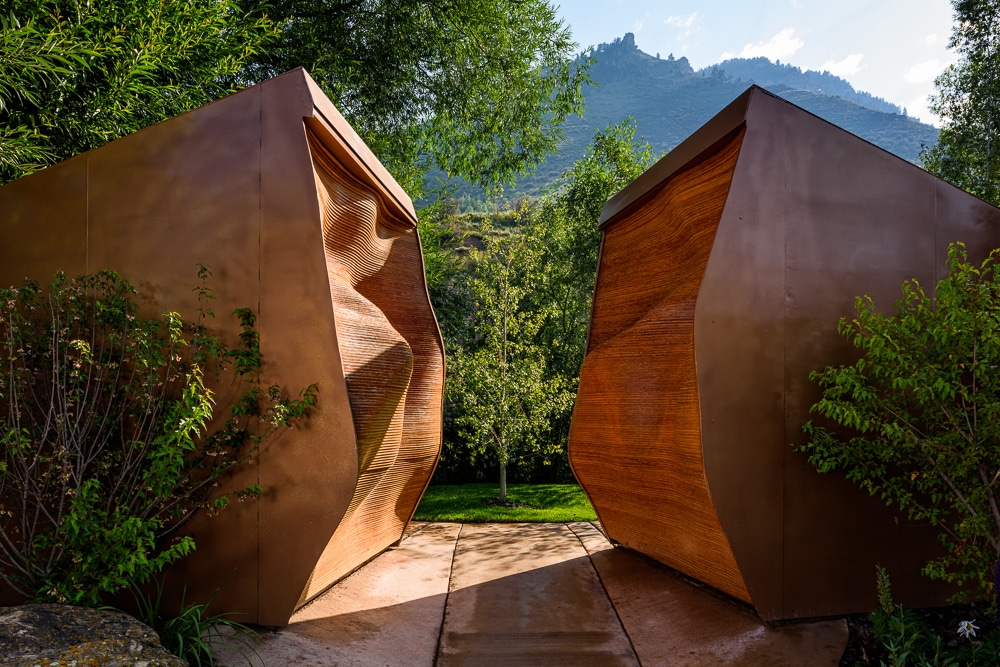 In Tokyo, Japan, public toilets are a part of Japan's culture of hospitality, according to The Tokyo Toilet, a project that is redesigning seventeen public toilets in the Shibuya neighborhood between 2020 and 2022. The project team acknowledges that commitment to providing quality public toilets must extend beyond design and construction phases.
"We have formed a maintenance team consisting of multiple organizations. We will continue to improve our operation, searching for efficiency and the best cleaning methods until maintenance and management are completely transferred to Shibuya City by the end of March 2023."
Because the seventeen toilet locations are by different designers and offer varying amenities, The Tokyo Toilet website lists accessibility and services for each bathroom.
The Hi Toilet by TBWA/Hakuhodo and Kubo Tsushima Architects is a spherical building slightly lifted from the ground to provide air inlets. For ventilation, air taken in from the lower part of the sphere creates a flow that rises and falls along the curve so that the odors don't spread. Hi Toilet is equipped with touch-free voice command technology to keep surface germs from spreading.
A more bucolic Tokyo Toilet model is architect Kengo Kuma's A Walk In The Woods. Each of five toilets, contained in separate cedar-board façade buildings, is designed with a distinct layout and facilities to accommodate different needs from baby changing, to dressing and grooming, to wheelchairs.
Transmission Limiting Technologies
As we continue to adjust to life with the pandemic, the practices and technologies that we're adopting are not new, but the status quo's awareness of their importance is. We're likely to see more touchless technologies, such as Thrislington Cubicles' Flow toilet stall, which reduce the spread of viruses via surface contact using sensor-activation.
"Enquiries around contactless technology in public toilets have been strong. However, often the funding is not in place for this more expensive technology. Some pockets of support have been found among councils with larger homeless populations," Exeloo's van Asch told ArchiExpo e-Magazine,
Splash control in products like Ideal Standard's Aquablade® toilet flush may also gain importance in reducing aerosol transmission. Waterless toilets, like the Phoenix Composting Toilet, offer another solution for splash reduction while also providing a more environmentally sustainable option. While waterless and compost urinals are being adopted by more cities, waterless toilets have not yet seen the same rise in urban popularity.