We discuss the heart and soul of Atelier George with its founder who has recently been awarded the 2023 Villa Albertine prize. She offers insight into their recent collections.
Eve George, a talented designer and glassblower whose career has been marked by many prizes, has just been awarded the 2023 Villa Albertine prize. It is far from her glassblowing studio, Atelier George, that she granted us an interview from her artist residency in New York. She settled there for two months. Following her participation in the International Year of Glass 2022 in a collective work called Eaux de Vies for the creation of a glass object, she will now conduct research on the theme of water and urban forms in partnership with WantedDesign, an organization created by two French women for the promotion of design in New York. 
She'll work on the future Mist collection with the Corning Museum of Glass, the first glass museum in the world which also houses the largest collection of contemporary glass. There, the artist will expand on her research and spend time in the blowing workshop. Accompanied by the Filia gallery in Paris, she will also begin her new collection in New York, which will be completed and presented in France in 2024, alongside Laurent Fichot, her partner.
Within the framework of the Villa Albertine prize, she shares a third partnership with the CIRVA, the international research center for glass and plastic arts. For this organization, she will develop a glass piece that will be blown and edited in Marseille.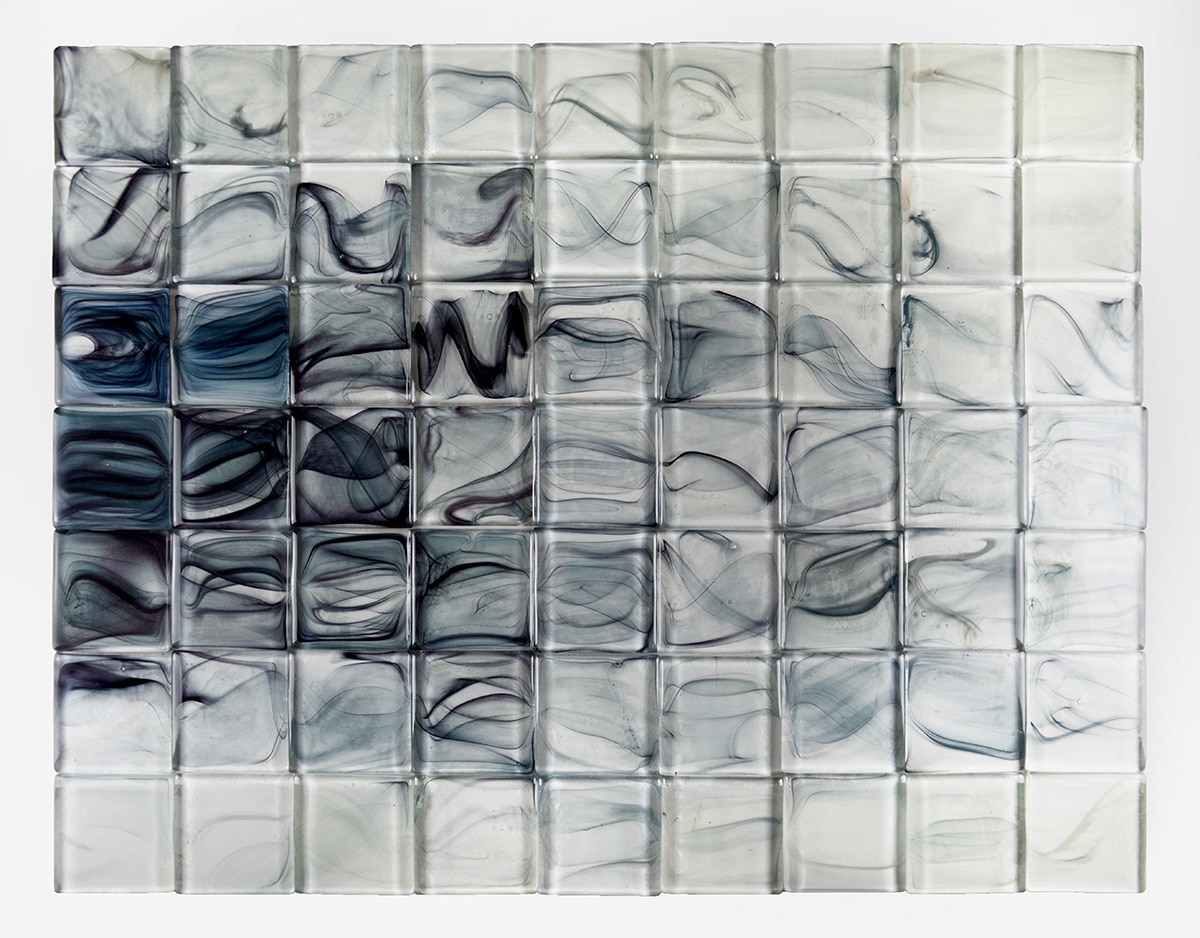 ArchiExpo e-Magazine: What is special to you about the artist residency at Corning?
Eve George: What's new for me is that I'm on a creative quest outside my studio. It's a very different kind of immersion from what I know.
ArchiExpo e-Magazine: How did you get to this point?
Eve George: Coming from a French education, I studied at the Ecole Boulle and then the ENSCI – Les Ateliers (National School of Industrial Creation) in Paris. Later, I had the chance to do an internship at the CIAV, the international center of glass arts in Meisenthal. I was trained in the different glass techniques, including glassblowing, and truly fell in love at first sight with these gestures!  It was there that I met Laurent Fichot with whom I founded the Atelier George. Of course, one must already have an appetite for creation. It is said that it takes 10 years to become a glassmaker.

At Atelier George, our unique glass objects could not exist without both of our identities. We work with four hands. Laurent has been a glassblower for twenty years. He was already making designer objects. He has collaborated with reputable crystal brands. His career is based on technical excellence. We are complementary and work together on the development of our objects. With each new creation, George's workshop has created an artistic identity.

Each object that we shape has its own existence. As a creator, I seek meaning in the imprint of the gesture. My inspirations? I always have a piece of paper at hand, a lot of bits and pieces that I then put together. Design must be fed by all the other creative fields.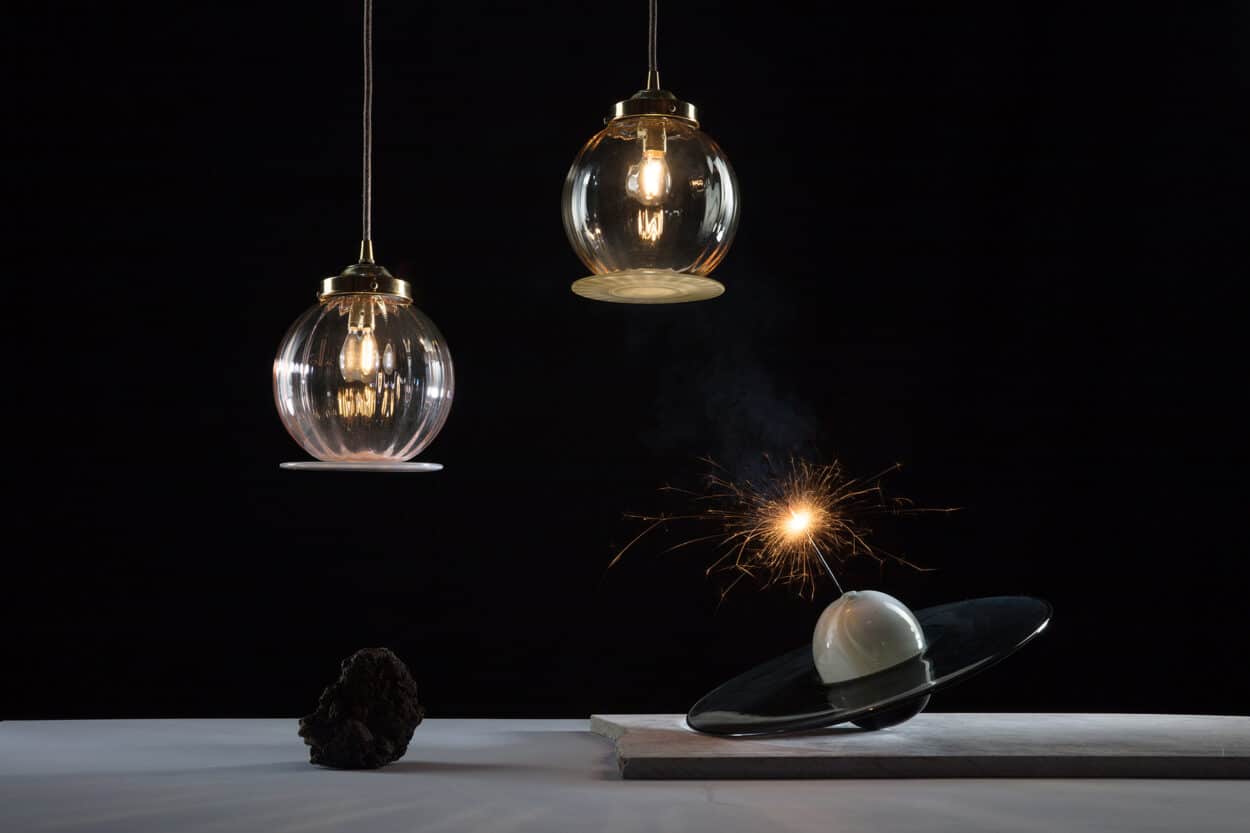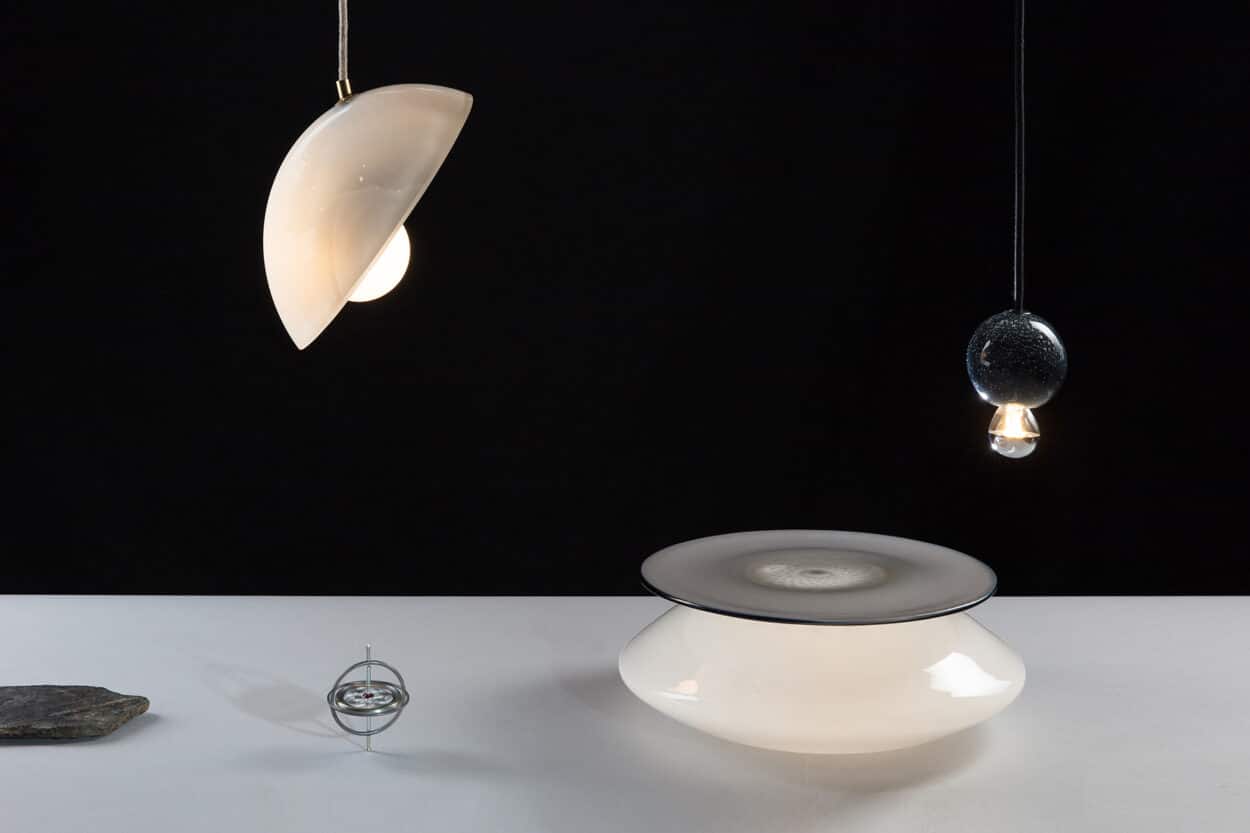 ArchiExpo e-Magazine: How would you describe yourself?
Eve George: I am both a blower and a designer, I alternate between creating and blowing. I also design my own molds. But I also design pieces for publishing houses. We also work in B to B via galleries and interior designers who represent us. Restaurants, hotels, and high-end brands for bottle cases, for example, also contact Atelier George for custom-made products.
ArchiExpo e-Magazine: How would you describe your artistic practice?
Eve George: We do not work in an industrial context, we are part of the generation leader of this excellence of French know-how that I claim. I have a real passion for crafts, adds the artist. As time goes by, I realize that with glassblowing, drawing is not enough. You have to be one with the material. I am known for my colors, I like to work with shades of blue and gray. I like simple forms. Currently, we have three collections. Every two years, we launch a collection of ten to fifteen pieces.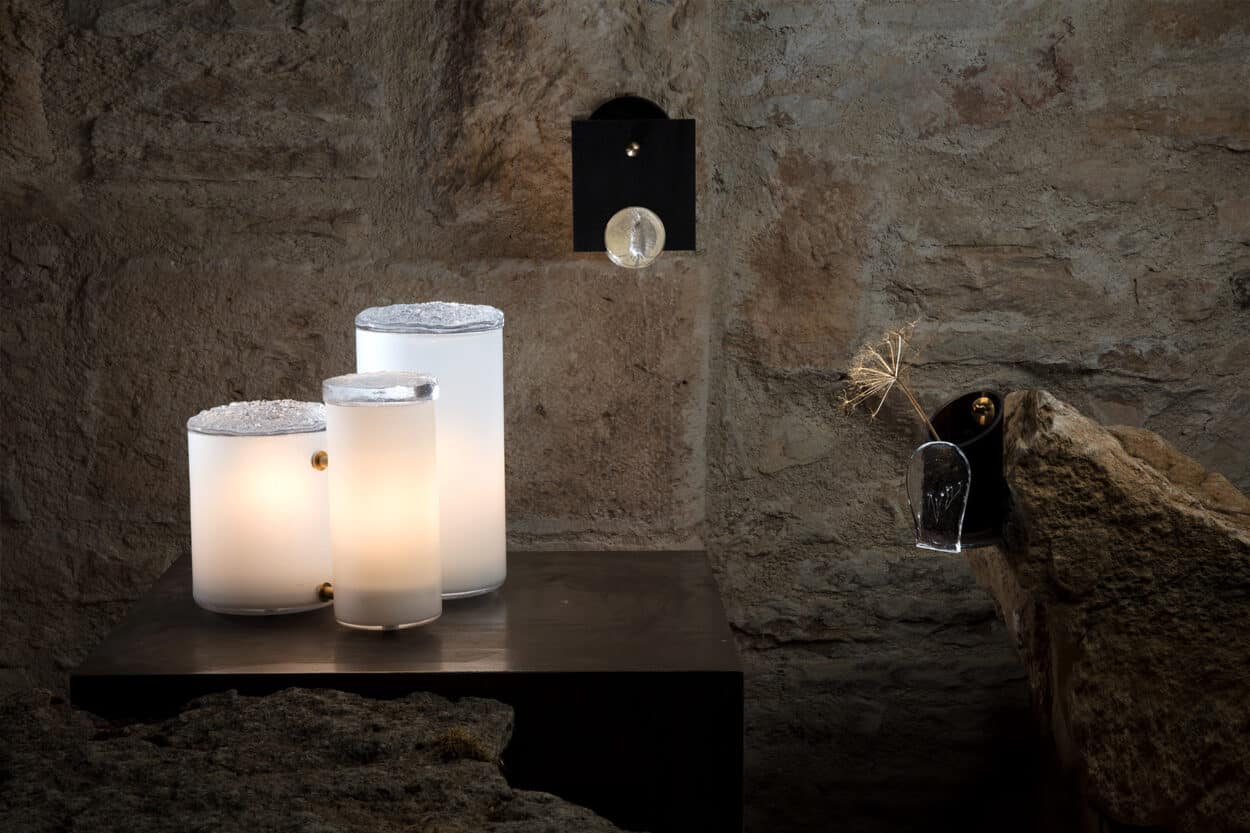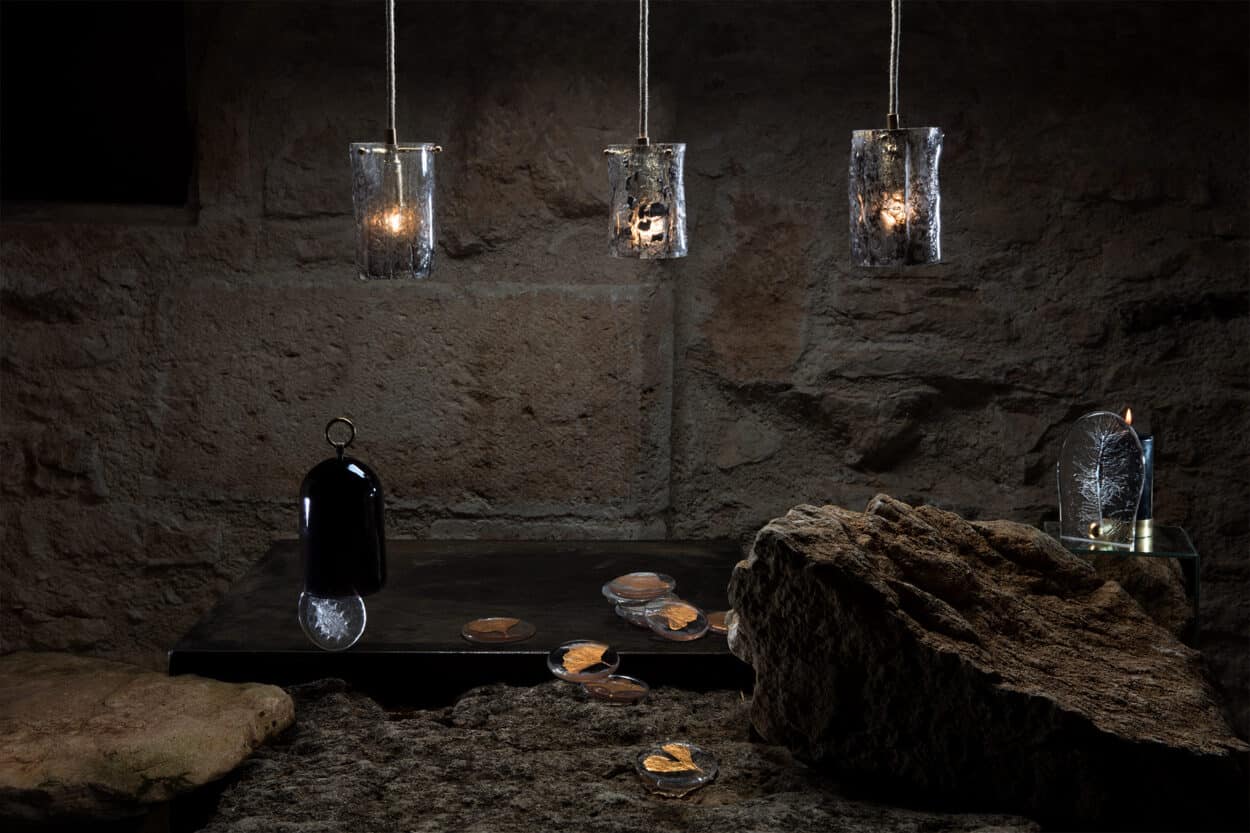 ArchiExpo e-Magazine: Can you tell us about these collections?
Eve George: The CIME collection is our first collection presented in September at the Design Week 2022 in Paris. It will then be offered in an exhibition and sale from February to April 2023, entitled "Between two worlds" at the Empreinte concept store. Our work revolves around the plant imprint. Thanks to the confinement and our workshop in the middle of Burgundy, we started collecting plants. Unusual gatherings, thistles, wheat, beech leaves. From now on, each season has its own plants, which we pour into the molten lava. Unusual objects or glass paving stones give birth to shapes and objects that we decline in ceiling lights or wall lights.

The MOIRE collection is based on a work of optical effects and transparencies. This inspiration of moving waves as in fabrics brings texture to the collection. This signature is declined around lighting, tableware and decorative objects.

In 2020, the AUBE collection was born. I was inspired by the views of NASA. Here the glass mixes imitate light projections, gas clusters, star projections. Through blown glass, these pieces of lighting and decorations take us to a celestial world.
ArchiExpo e-Magazine: Since January 18, and until May 24, thanks to the exhibition SEMPERVIRENS, we can see some of your creations at the Jardin des Métiers d'Arts et du Design de Sèvres whose artists are committed to sustainable development. What else is coming?
Eve George: In the future Brume collection, expected for 2024, through my objects, I will address the issue of the sustainability of ecosystems. Glass is a recyclable material, if I miss a piece, it goes back into the furnace. There is a virtuous loop and all our objects are made by hand and in France. Next spring, we will install a work that was commissioned by the national museums. This fall, at the castle of Bussy Rabutin, we collected 40 Ginkgo Biloba leaves. They will take place in a wish fountain that we will install in the castle.