Lodes collaborates with Ron Arad to produce a pendant in the shape of a cone that houses a printed circuit board, used to organize LEDs.
No technology is as primed to transform the world of interiors as that of lighting. And one of the boldest examples of what the future could look like is the Cono di Luce, a novel suspension lamp that debuted at this year's Milan Design Week. The cone-shaped pendant lamp, which at first glance looks more like a science experiment than a light fixture, is the product of a collaboration between the London-based artist/designer Ron Arad and the Venetian-based lighting company Lodes. Cono di Luce, which is available in red, grey or gold finishes, consists of a flexible printed circuit board hand drawn by Arad that is wrapped within a transparent Pyrex cone. Arad recently took time out from his schedule to answer questions about how the Cono di Luce came into being. 
ArchiExpo e-Magazine: What is distinctive about Cono di Luce?
Ron Arad: Well, has a surprisingly new aesthetic. It has a printed circuit board, which is a way to organize LEDs. I thought: Let's enjoy it—and I arranged the lines of the circuit board to create a moiré effect and where you have two patterns overlapping so that it creates optical illusions.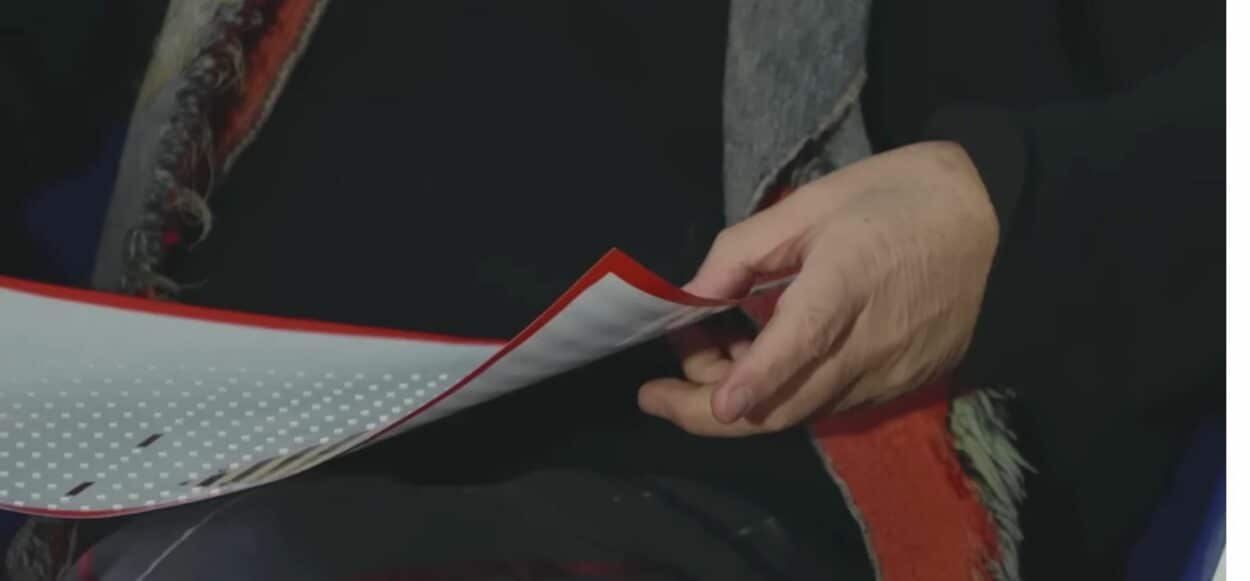 ArchiExpo e-Magazine: What was the inspiration behind Cono di Luce?
Ron Arad: Sometimes when there is a new process and a new material you wonder how it will perform best. When I started working for Lodes, we spoke about the possibilities for printed circuit board technology. I began thinking about a cone with fish and chips.
ArchiExpo e-Magazine: What is the design process that led to the creation of this piece?
Ron Arad: It is something I discovered by playing with the material. Normally, the circuit board is placed in one direction, but it's bendable and can be wrapped around so that there are lights in the back. And it's printed on a grid that is opaque so that it creates a silhouette.
ArchiExpo e-Magazine: What was it like collaborating with Lodes?
Ron Arad: They had the technical know-how for a big high-quality job. And time was tight to get it done before the design fair. But they were very good at focusing. 
ArchiExpo e-Magazine: What is the intended purpose of this lamp? Is it a task lamp or primarily an accent?
Ron Arad: It could be a source of light above my desk, or it could be in the corner as a decorative lamp. You can also bunch a group of them together to make a chandelier.
ArchiExpo e-Magazine: How do you see lighting design further evolving in the future?
Ron Arad: Soon the lightbulb will be like the old dial telephone. The LED and the LCD are taking over from the lightbulb.