Eventscape recently opened its new 20,000 ft² facility in Long Island City, equipped with robotics, manufacturing and full fabrication spaces. Founder and President Gareth Brennan spoke to ArchiExpo e-Magazine about the facility and its technologies.
Canadian award-winning custom art and architecture fabrication firm Eventscape has recently opened a new facility in Long Island City. Although the grand opening originally scheduled for May was postponed, the facility has been fully operational since March 2020.
This new 20,000 ft² facility mimics the company's primary location in Toronto with state of the art advanced manufacturing. Having worked with clients on projects in NY for dozens of years, it only made sense for the company to open a branch in the State. This decision proved positive, indeed, since the COVID restrictions made traveling either difficult or impossible.
Located on the East River, at 5-25 46th Avenue, the new facility will accommodate the exploration of future-focused manufacturing processes, experimentation and the development of new materials for architecture and building.
The creative workshop houses an advanced manufacturing wing complete with a KUKA 7-axis robot arm, a Haas milling center, a CNC router, numerous fine woodworking machines, extensive metal fabrication tooling, and a generous material library, all overlooking the impressive Manhattan skyline.
The facility enables Eventscape to provide constant and immediate on-site assistance for local architectural projects. It's already strong portfolio in the city includes The Edge at Hudson Yards, and the VIP Gallery space at Intersect by Lexus, and key features at the Six Senses Hotel, The Eleventh Residences, One Vanderbilt, Google and Brookfield Place.
We spoke to Gareth Brennan, Founder and President of Eventscape, to learn more.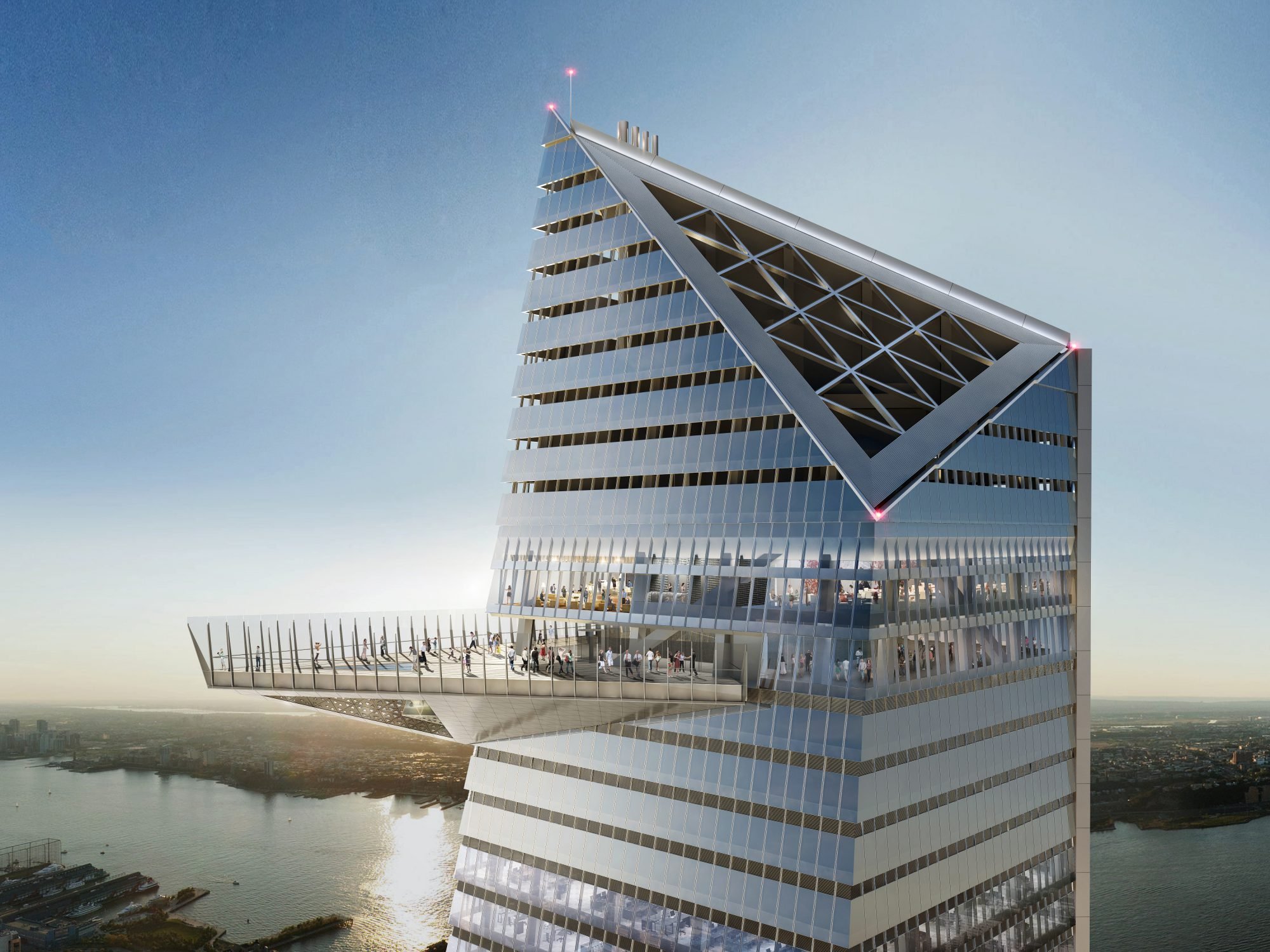 ArchiExpo e-Magazine: What does Eventscape do exactly?
Gareth Brennan: Our employees consist of architects, engineers, industrial designers, project managers. They're paired with state of the art manufacturing which includes metal working, mill working, upholstery, solid surfaces, advanced manufacturing…with that combination, we work with architects and designers to build very unique features out of any material. They come to us with a sketch and we work with them to make it a reality. We prefabricate whatever they draw, in its entirety, then we knock it down, crate it and ship it to wherever it needs to be installed. We don't author any designs; we're there to work with other design firms—like Gensler—in order to enable them to create without the boundaries and restrictions of traditional building.
---
READ: Our stories on prefabricated houses
---
ArchiExpo e-Magazine: Talk to us about the space.
Gareth Brennan: Initially it was only 10,000 ft² and it had some remnants of a workshop in there, but we decided to gut the entire space. We made it a wide-open space. So we had this 10,000 ft² space and the objective of the space was going to be an advanced manufacturing lab. We put in robotic manufacturing, CNCs, lasers, 3D printers; basically, state-of-the-art technology. The goal of that space was to work with high-level architects and designers, bring them in like an artist in residence where they can work with our team to explore the possibilities of advanced manufacturing combined with unique materials.

That might be 3D printing cement or using the robot with a chainsaw or a special milling head attached to it—to try things that haven't been done before. The same goes for artists. We're going to do artist residents. It's a hybrid. A lot of this advanced manufacturing usually happens at the university level; many of the best architecture schools will have a fab lab.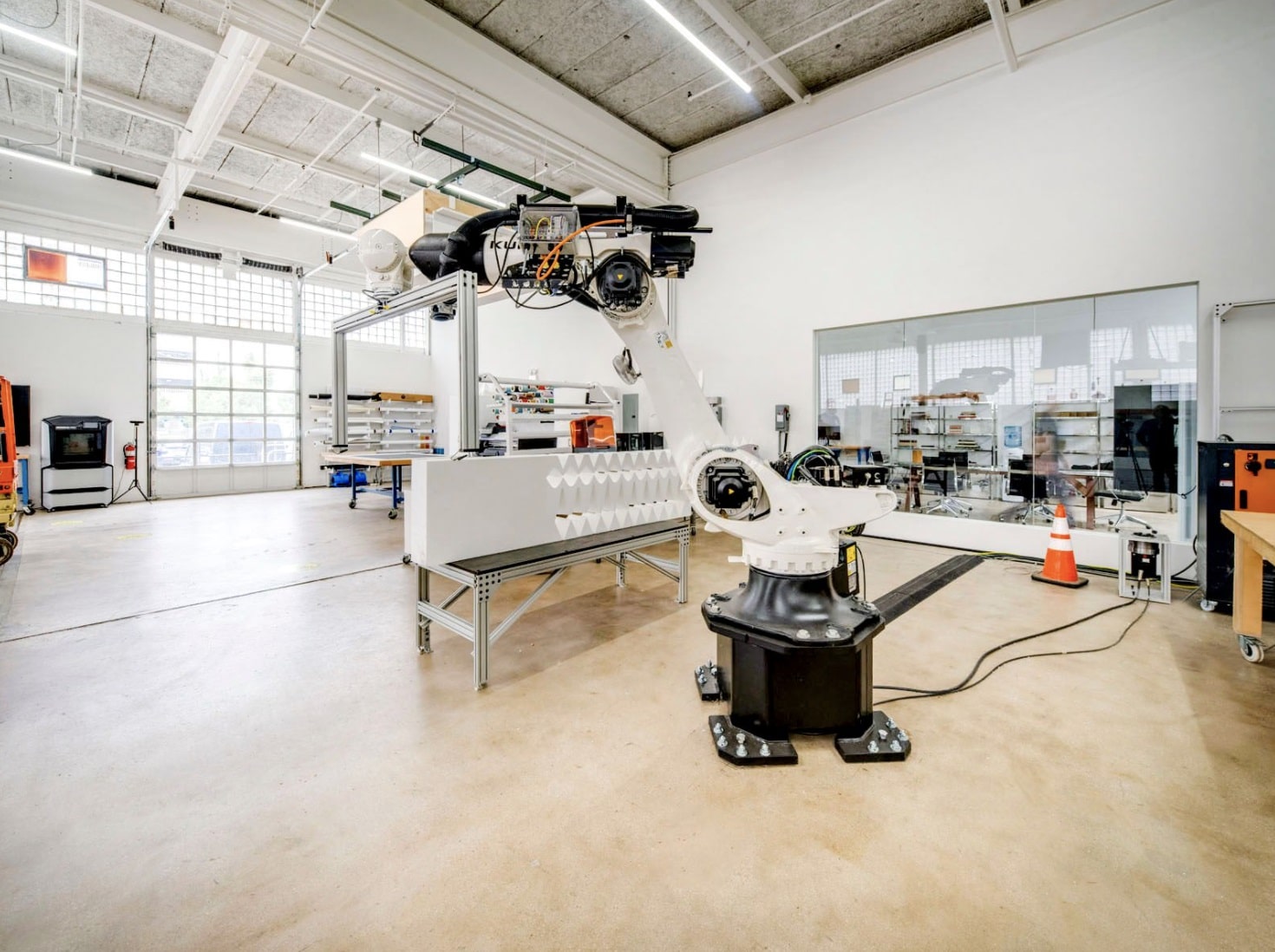 Many of the students there get to explore unique methods of working with advanced manufacturing whether that's having the robot 3D print a fiberglass web or anything that's unique. They do this for two years in school and then they graduate and there's really nowhere to use these skills, so we opened this lab with the idea of nurturing that and working with these grads and architectural studios—this exploration doesn't have to stop at the university level. Let's encourage this and together push the boundaries of building and building materials and see what we can do.
ArchiExpo e-Magazine: The facility in Long Island City has a total of 20,000 ft², right?
Gareth Brennan: As we were finishing up the main space, we found out our neighbors—the fabrication facility for Barneys New York, famous for their window displays, collaborating with big-name artists like Lady Gaga to do one-of-a-kind displays—was going out of business. We bought their fabrication facility and kept on-staff their artisans and fabricators who'd been working with them for dozens of years; we kept the team in place. We have a smaller version of the bigger facility we have in Toronto. We have all the manufacturing in NY as in our Toronto facility. This enables our NY clients to come over and be involved in the projects and see them as they get built.
ArchiExpo e-Magazine: Now that the facility has officially opened, what kind of activity is taking place due to the current situation?
Gareth Brennan: We managed to keep the facility up and running throughout the entire year. In the beginning, it was difficult as all of the job sites shut down. At that time, we pivoted and began providing PPE screens for hospitality and retailers so they could stay open. We started a new brand called Kapsel, making face shields. We developed an interesting kit that we donated to several institutions like senior centers and some smaller retailers.
Image Credits: Eventscape Helps with its new brand Kapsel. Courtesy of Eventscape.
We provided a service of these barrier screens for banks and bigger companies which allowed us to float through the first couple of months that were really difficult. Job sites have since opened up again and we started hiring at the NY facility, so not only do we have the original core group but we've started hiring as that facility is enabling us to continue to install some of the projects happening in NY. It's now running at full speed and we're actively hiring for a number of roles.

Interestingly, some of the big firms aren't open yet and since we have such a big space—the advanced manufacturing facility where we're not doing artist residence right now—that has a board room and VR, some of our clients are actually using our space to look at mockups that we built for them or using it to facilitate their meetings.

When things normalize, we plan to connect with the local design community and youth. We want to have educational days where we invite young people to be exposed to not only 3D printing and robotics but creative and advanced manufacturing. Perhaps we would inspire them and open their eyes to a world they might not have known exists.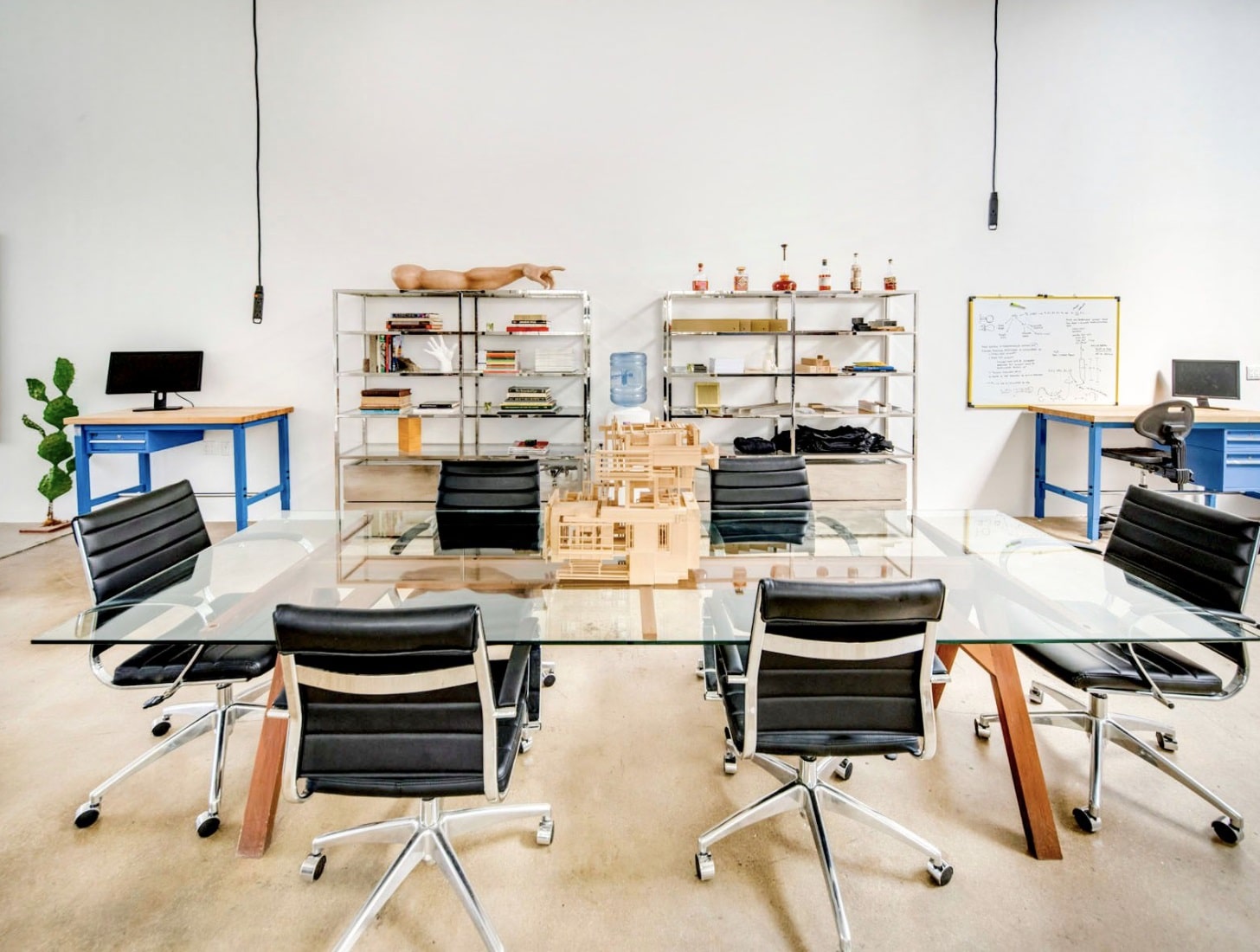 ArchiExpo e-Magazine: Why is it important or useful to incorporate such technology into the facility?
Gareth Brennan:

These robotic cells are very expensive. One of them is well over half a million dollars, just for one setup. It's a big investment. And that's just one robotic cell, not to mention all of the other elements. This sort of thing is not sustainable on its own as an exploratory hub or even a maker's space. It's not financially sustainable. Eventscape works on these large architectural projects—often in the millions of dollars—and in order to do those we need all sorts of machines and technology and skill sets. The big projects help fund these labs and without them it would be hard to sustain the labs and allow artists to come in and work for free for a month just to explore. It's a real luxury, but it's a luxury I believe is a necessity in design and building nowadays. It's important architects and designers have the opportunity to explore, experiment and test new materials and new ways of building things because what they might learn in a one week or one month residency could change the way building facades are done in the future. We need time to do things that are not directly attached to a project, just to explore for the sake of exploring. It's critical not only for our future growth and success but also for architects and designers to continually push the boundaries of designing and building. Not to be limited by traditional building materials and methods.