In order to expand our previously published article "Japan: How Its Industries Have Transitioned into 2021", we've connected with architect Fadi Jabri to dig deeper into the goings-on of the Japanese architecture and design industries.
Founded in 1900, Tokyo-headquartered Nikken Sekkei is the second largest architectural practice in the world. Recent projects include the Tokyo Skytree and the redesign for Barcelona's Nou Camp football stadium, as well as a proposal for a record-breaking, 350-meter high timber skyscraper in Tokyo named W350.
ArchiExpo e-Magazine recently caught up with Fadi Jabri, an architect by profession and Nikken Sekkei's executive officer, to discuss architecture and architectural trends in Japan, as well as the ongoing impact of COVID-19 on Japan's built environment.
ArchiExpo e-Magazine: How would you characterize the post-Covid architecture space in Japan right now? How has the pandemic impacted what is currently being designed and built in the country? Can you give me some specific examples?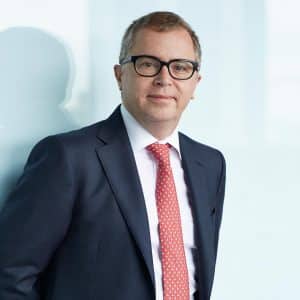 Fadi Jabri: The Covid-19 pandemic is having a massive impact on society as we know it, affecting our everyday life experience. Architects are in the mode of having to anticipate the demands for spaces as the required parameters are still adjusting so, while some aspects of architecture are already responding to change other parts are acting in anticipation. The commute-office-commute routine has been tremendously downsized due to the government's request to respect social distancing and avoid the three Cs (Closed spaces, Crowded places, Close-contact settings) to flatten the curve. You have to understand the huge change that this pandemic has instilled in a society with a very traditional work approach, such as Japan's.
What we are seeing now are quiet stations, offices with reduced density, less crowded buildings due to teleworking and online entertaining. It is hard to say if this is going to be the norm. And it is hard to predict if people will be willing to go back to the traditional work-life after the emergency ends. What we are witnessing at the moment is the rise of satellite or on-demand office spaces or so-called third spaces where people can rent an individual quiet room to work close to home. 

All this is affecting TOD projects. If people don't go to work, do not commute, all the connected amenities are consequently suffering, urging a reconsideration of the use of space. Office owners are beginning to think about how to create a better and much more attractive environment for workers, it will have to be more than just a comfortable workstation. For instance, the risk for headquarters is to become a castle where nobody lives. They need to adapt their densities and offer a reason for people to flock in instead of working remotely. Work stations will have to be bigger and more distanced from one another, wider corridors, and the work approach more dynamic. At the same time, there is a greater demand for agility and speed to facilitate remote working. Setting up instant satellite offices, for example, could be a feasible solution to allow teaming up with freelancers, partners and clients. In the residential market, it is possible that we will adapt our planning to the notable change in home layouts incorporating facilities and infrastructures to support more effective and comfortable teleworking. Hygiene and safety monitoring features will also be included due to the aging society of Japan.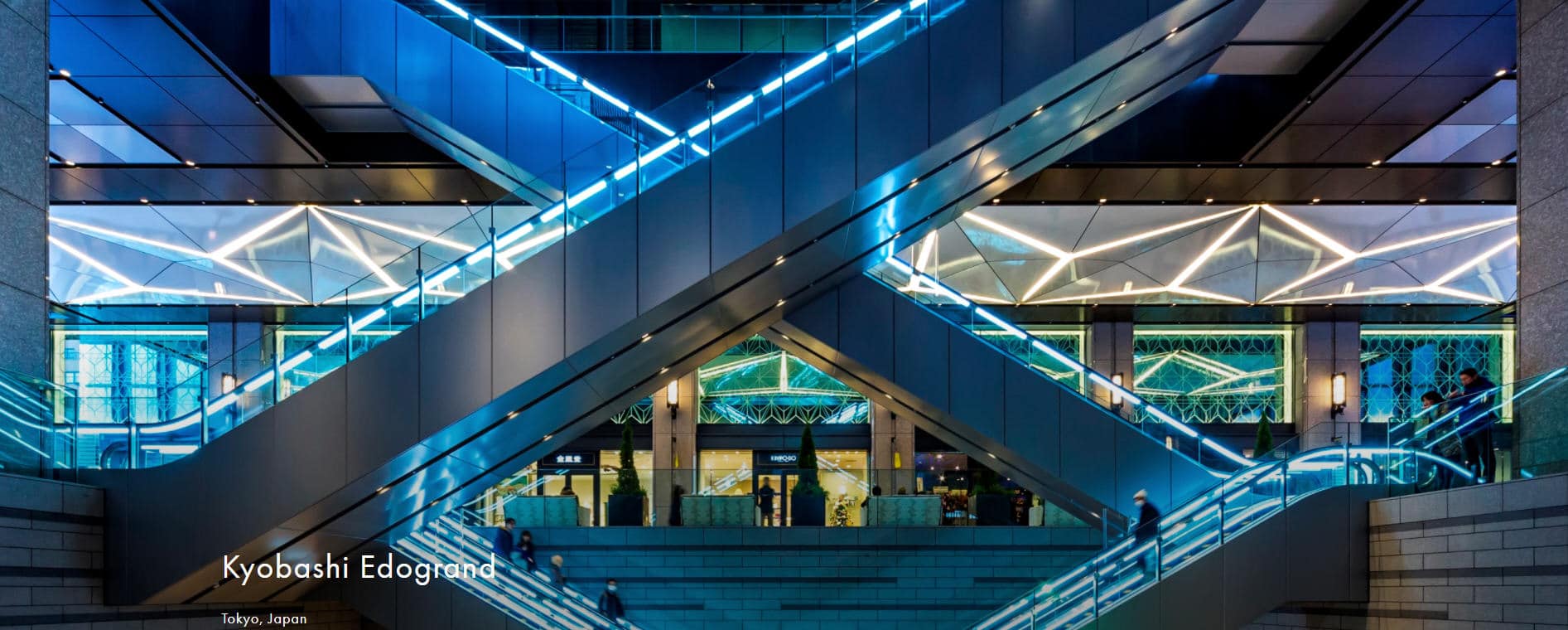 Fadi Jabri: Furthermore, it will be important to consider how to adapt the networks of mass transit stations that stretch throughout cities, offering comfort and safety by creating more open station spaces and increasing the intake of natural light and fresh breezes. Another related challenge will be to support the local community by extending the variety of functional offerings beyond the infrastructure itself.
ArchiExpo e-Magazine: How has Nikken Sekkei adapted its architectural design / urban planning work to respond to Covid-19 in Japan? Again, could you please give me a few examples?
Fadi Jabri: Adapting to the challenges of time has been one of Nikken Sekkei pillars since 1900, so we accept the post-Covid challenge with renewed energy to fulfill our mission as architects, planners, and engineers to deliver better solutions for clients and ultimately to society. Within the Japanese architectural design services context, Nikken Sekkei is a relatively early adopter of new technologies and indeed prides itself on its innovation of new technologies in construction with numerous ground-breaking projects over the years. Covid came at a time when the company was already moving towards a paperless operation and in this respect, Covid has been a real catalyst for technological change. The process of architecture is a collaborative effort involving many different disciplinary skills and working on international projects has required us to often work across national borders and time zones. In architecture, BIM has been a real benefit to maintaining our collaborations, and digital tools are allowing us to understand the sites we are planning without actually being there.

More generically speaking, health, well-being, and mental health are the three issues that have really been brought into focus since the beginning of the pandemic, which are also intrinsically connected to global warming and de-carbonization. Ventilation, whether it is with natural airflow or through mechanically filtered compartmentalization, has been proven to be effective in combating infectious diseases and in supporting one's well-being. This is also a reminiscence of Japanese architectural tradition, which has long integrated outdoor spaces within interior space. We will draw from our ancestors to improve the openness, create flexible connections with the outside world and incorporate natural light and wind using public passageways connecting the exteriors, entrance ways of buildings, and subway stations. And, in urban planning, to introduce green areas to support relaxation and mental health. Furthermore, TOD is now shifting focus from modal shift to public transportation to the inclusion of new personal mobility solutions. General rules of thumb for space allocations per capita are being reworked and new ways for social interaction are being considered as are the importance of public spaces and how outdoor space increasingly supports daily activities.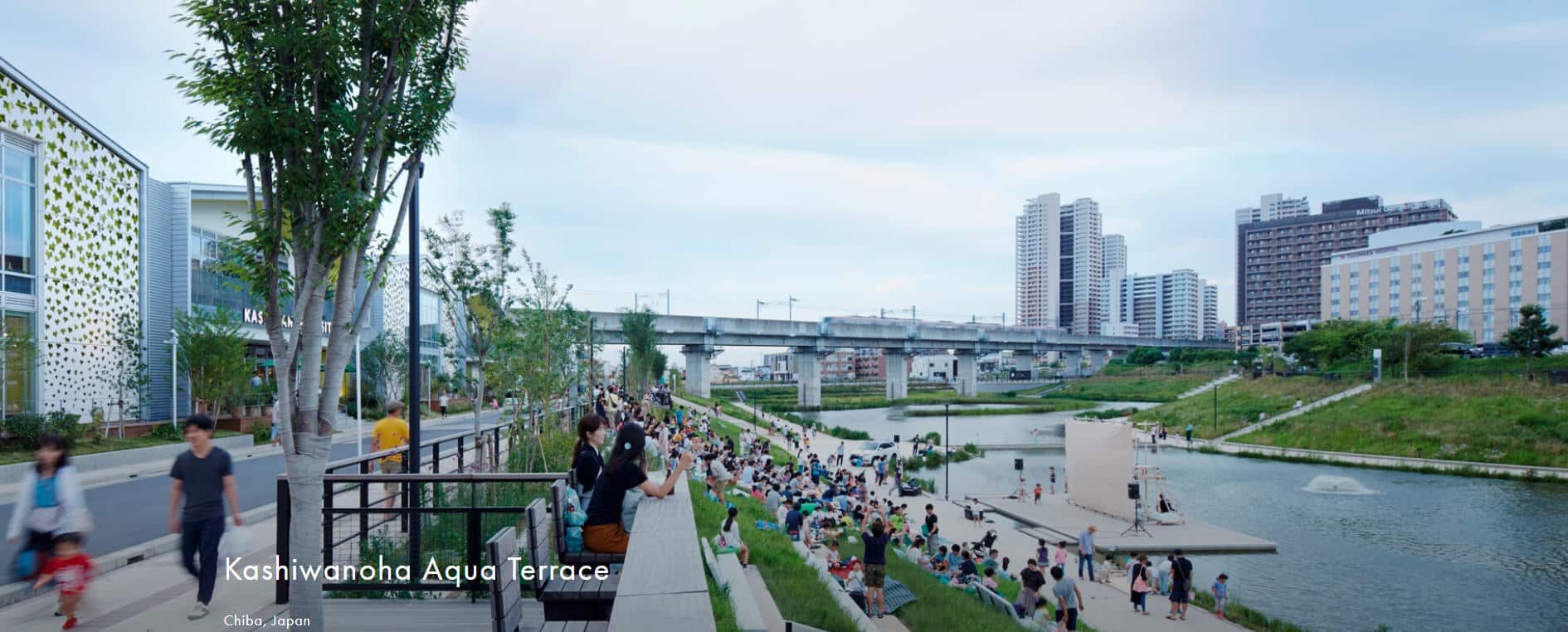 Fadi Jabri: Finally, to reconnect with the initial statement to adapt to the challenges of time, "flexibility and preparedness" are the keywords that will probably lead the architectural world for the next decade, which implies the ability to convert spaces and respond to an immediate need effectively. Nikken is developing new adaptable and easy systems that can be implemented at micro-scale. For example, in the specific case of infectious diseases, the use of Nikken's tsunagi system (wooden instant structures) could be a solution to create protection, separation, and privacy in different environments, e.g., public spaces, hospitals, etc. This is a kind of responsive, adaptable architecture within architecture.
ArchiExpo e-Magazine: Japanese architecture is well known for its longstanding connection with nature, evidenced by the widespread use of wood. Do you think this places the country in a better position to mitigate the impact of future pandemics through building / urban design?
Fadi Jabri: In recent years, wood is having a worldwide come-back as a pivotal element in architecture. Not only for its properties but also aesthetic reasons. This revolution we are assisting goes beyond private houses. It involves 4-story buildings or higher. For Japan, this is a new trend I call "a quiet revolution". Although quiet, it is happening, and Covid-19 is accelerating it right now. Two years ago, we announced the W350 plan, a research and technology development concept to build a 350-meter high timber skyscraper by 2041, when Sumitomo Forestry Co., Ltd. will celebrate its 350th anniversary. Its use of futuristic and eco-friendly technologies, together with the management of forestry resources and building materials aims to contribute to a better quality of life for people, society and the global environment, by creating environmentally-friendly, timber-utilizing cities. Sumitomo Forestry is responsible for the project concept and timber solution engineering, and Nikken Sekkei is responsible for the architectural and structural design of the emblematic 350-meter high wooden building.

Natural materials have been proven to have beneficial effects on the human psyche and timber is the obvious architectural material in this respect. The indirect effects of Covid on mental health in terms of being stuck at home for long periods can be mitigated through the use of natural materials such as wood and other biophilic design approaches that mimic nature in the built environment and make us feel more connected to nature itself. This is increasingly important as we globally urbanize and find ourselves in cities, distanced from true nature. Japan has long appreciated the philosophy of miniaturizing and reconstructing natural environments to appreciate in or from build environments and this is very relevant today. This works well with the Japanese affinity for wood in architecture and is supporting wider incorporation of timber in Japanese buildings. This includes commercial buildings that have, particularly in recent decades, seen a decline in the use of wood. In Japan, the usage of wood is tied up with the environmental design approach and this, together with passive design and new technologies puts Japan in a good place to support people physically and mentally through the pandemic. Since Cross Laminated Timber (CLT) can effectively replace the commonly-used materials (steel, concrete, plastics), reducing the buildings' environmental footprint; we have been exploring the use of wood before this pandemic started. So I might consider it as an advantage. Nikken Housing System for example has been working to promote hybrid RCLT multi-story structures that combine both reinforced concrete and CLT advantages for residential solutions.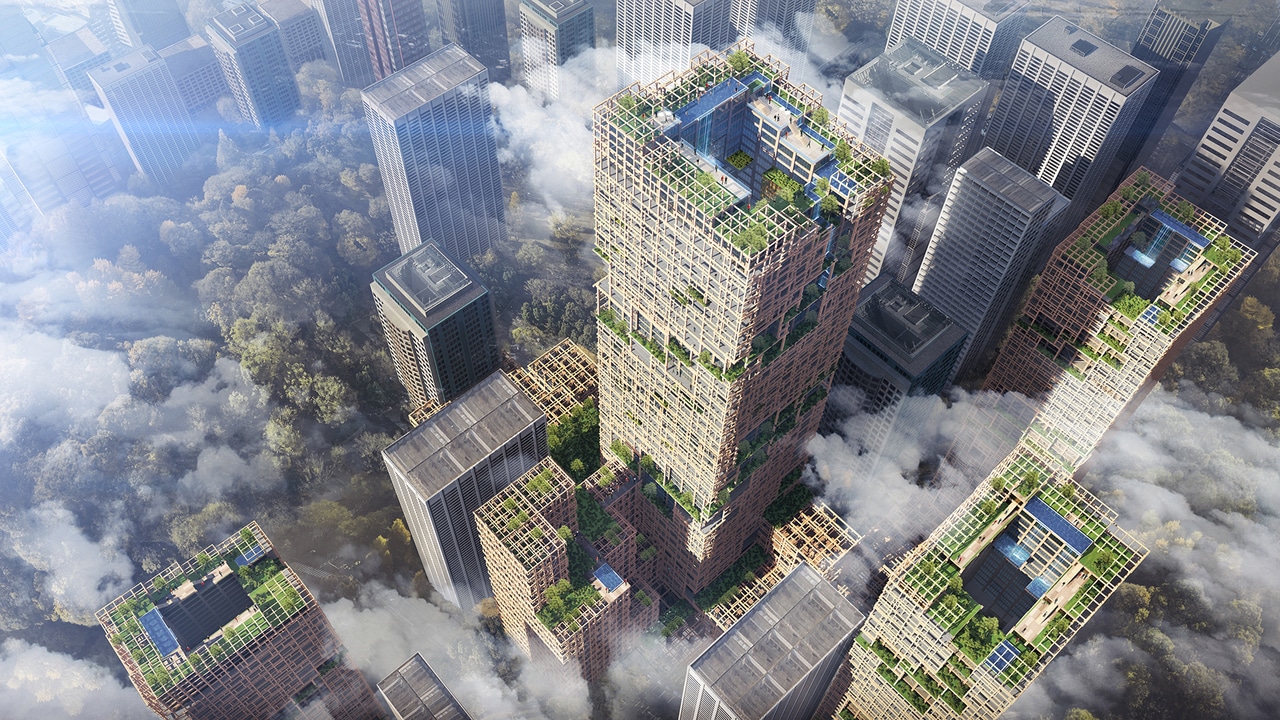 ArchiExpo e-Magazine: Putting aside Covid-19 for a minute, what other major trends do you see shaping Japanese architecture over the next decade? Some people say Japanese architecture is heavily influenced by external or internal "shocks" – such as natural disasters – which help to disrupt the status quo. Do you agree with this, or is it too simplistic?
Fadi Jabri: Yes, it is simplistic. We cannot deny that anti-disaster features will always be an intrinsic factor due to Japan's territorial characteristics. However, design is much more complex than that. Speaking about urban design, for example, we are moving from big to large to mega projects. This shift involves a wide pool of experts that goes beyond the architectural envelope. By employing parametric design – to analyze the performance of a project and learn from it, and evidence-based design – to achieve the best possible outcomes, we work on every project to understand and enhance its own peculiarities. Our goal is to deliver buildings that are still comfortable and human-oriented even in a megalopolis like Tokyo. A one-size-fits-all design approach wouldn't be possible.
ArchiExpo e-Magazine: You wrote: "COVID has challenged the notion of centralization, of highly concentrated hospitals and urban campuses with high population density. Healthcare and education are likely to see a decentralization and distribution of smaller units across the urban fabric in closer vicinity to the communities, and greater digitalization". Can you tell me a little more about how these trends will manifest themselves in Japan?
Fadi Jabri: Let me start with the healthcare system, which is very conservative in Japan. People rely on big hospitals even for outpatient visits, even for a simple cold. In case of emergency, this puts a strain on the healthcare system, which has to deal with running the daily outpatient visits while facing the emergency issues. In case of infectious diseases, this adds another level of stress to hospitals trying avoid a further spread of the virus. Even though the healthcare system didn't collapse amid the turmoil of this pandemic, we have witnessed small to mid-size hospitals being unprepared to admit Covid patients and big hospitals having to reorganize departments to add more beds quickly. That implied turning away patients and suspending general medical care services. In the future, decentralization should become the critical factor to mitigate the strain on major city hospitals. Patients should be allowed to rely on close-to-home yet effectively equipped smaller hospitals or family doctors for their routine visits. In this sense, Covid has already accelerated the reconsideration and transformation of the Japanese healthcare system.

A similar approach could probably be translated to universities or higher-education campuses. We live in a digital era that allows for easy access to information and facilitating the dispatch of lessons to students. Universities will still be an institution to deliver a sense of belonging and pride, but the premises will probably need to reorganize their space and tuition. Interestingly, the Japanese word for education, 教育 ( KYO IKU), is a combination of two notions KYO –teaching, and IKU –nurturing. Education is not only meant to teach but also to prepare, to nurture students to operate in society and corporate cultures, under the conditions of the day. I think there may be a chance here for universities and architectural firms to explore a "third space" for education that differs from the campus premises and the students' home.