Majestic has been creating beautiful, bespoke shower screens and enclosures for 56 years, culminating in the official launch of its new Art Glass Collection and Sarah at the Hotel Interiors Experience (HIX) event in London. We spoke with Majestic's Managing Director Tom King about the new range and how the company stays on the cutting edge of glass shower enclosure design.
Archi-Expo e-Magazine: How did Majestic start on its journey?
Tom King: My father, John King, decided to start out on his own in interior design after being fired from Liberty's fabric department in 1966. With £25 in his back pocket, he rented an office and a phone and hired a secretary. He backed himself to make enough sales in his first month to pay his overheads and he did it by the skin of his teeth. At the time, only really baths and shower curtains existed. But when a client in north London requested something a bit different, he cobbled together a shower door system. They loved it, so he thought he would produce some more. As the first-ever shower door manufacturer in the UK, this was a breakthrough moment and led him to design our Demi Framed portfolio, which has barely changed since and is still going strong today.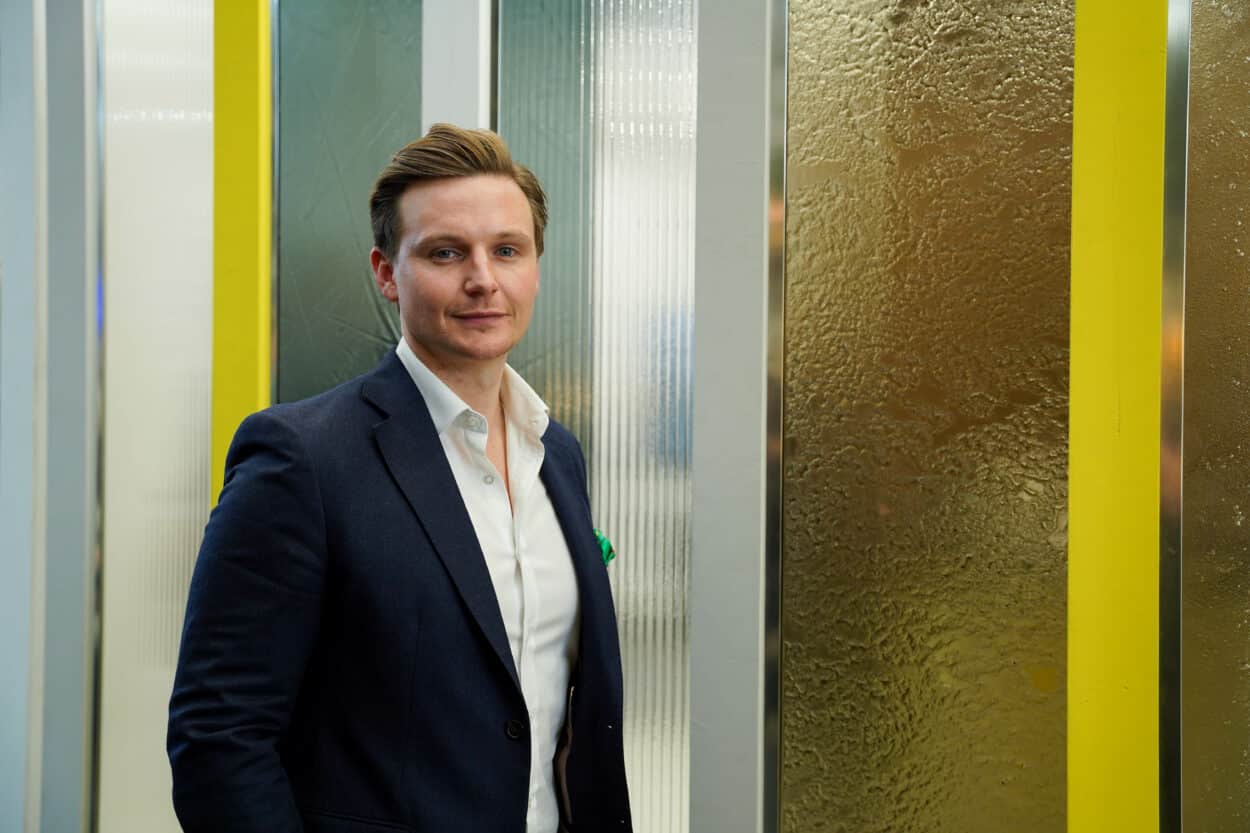 Archi-Expo e-Magazine: How have you continued to grow the business?
Tom King: We have had the opportunity to become more mass market but we have always resisted it because we wanted to focus on making beautiful, bespoke products and working with the loyal customer base that we have built. The glass shower door was a real game-changer. At the time, it inspired many of plastic door manufacturers to move over to glass. So, while we have remained small in terms of size, we have always been an industry pioneer. As the market became busier, with more companies doing the same thing, we wanted to differentiate ourselves and realized the opportunity to design the frameless shower enclosures. Since then, we have also been the first company to make the 10-millimeter shower enclosure, the fixed and hinged panel shower enclosure, and the fully recessed floor-to-ceiling sliding enclosure.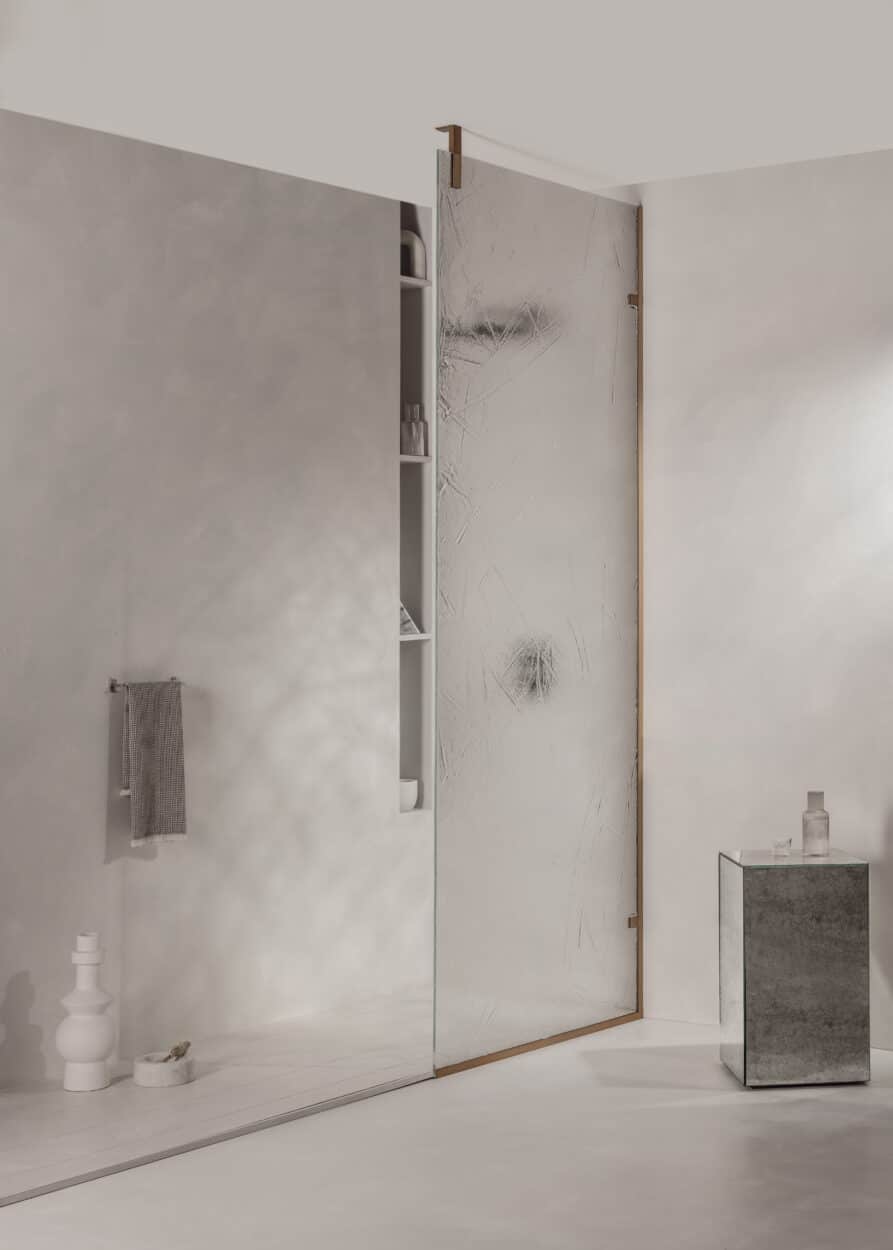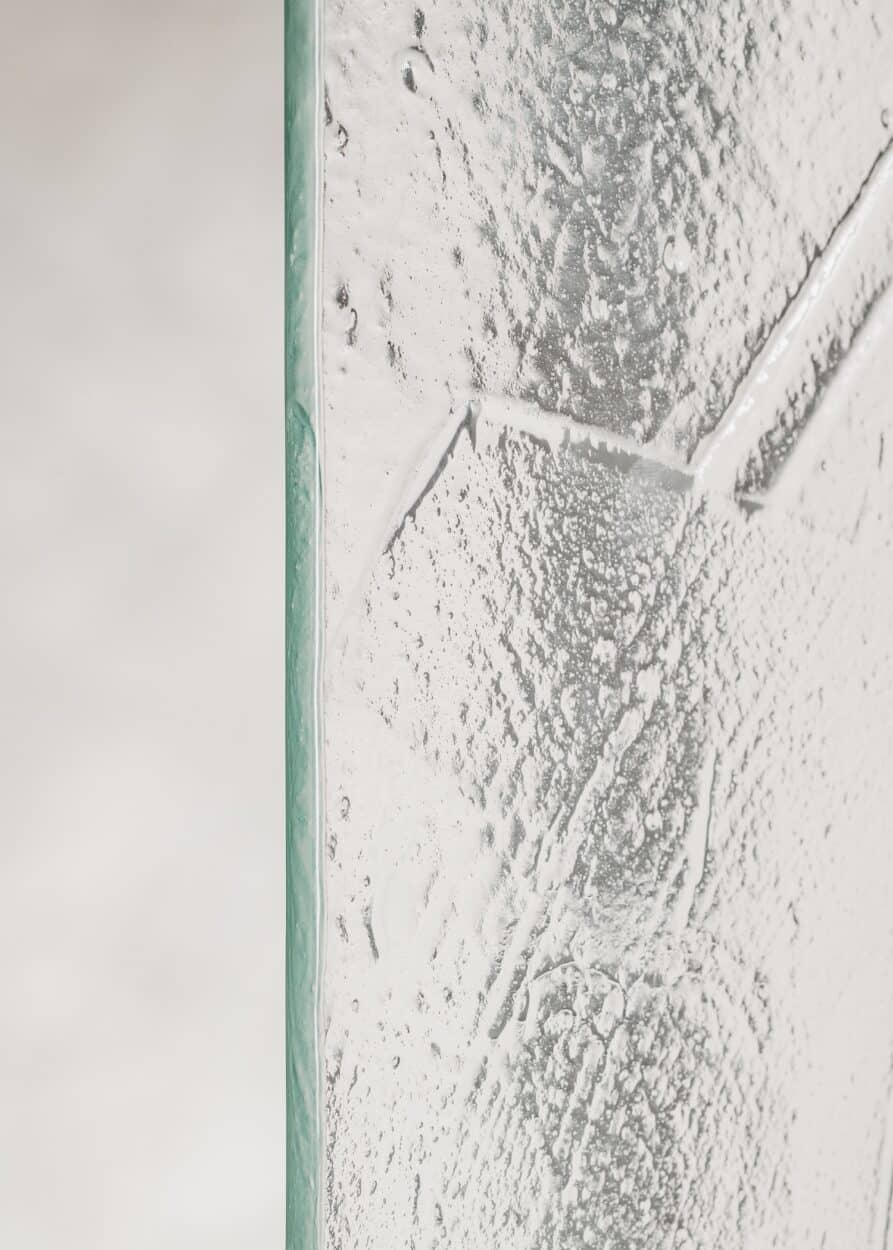 Archi-Expo e-Magazine: What are the biggest challenges facing the hospitality industry in terms of bathroom design?
Tom King: The pushback and delays caused by the Covid-19 pandemic have obviously been a big disruption. But for many of those who have gone ahead with projects, as they have de-specified what goes into their bathrooms, often the finished product that they end up with isn't the quality of finish and aesthetic they were looking for. The bathroom is, essentially, a fixed constant, so once it's installed the cost of changing or upgrading it is high. But by making the right level of investment and by using the right materials, products and design, it can set the experience apart. A shower enclosure is integrated into the fabric of a building and isn't just a commodity that is delivered and unpacked. So, the challenge, from a design perspective, is to produce a quality, bespoke product that perfectly fits and complements the space, as well as ensure you have the technical expertise required to schedule out, survey, install and project manage the whole process.
Archi-Expo e-Magazine: What are you doing as a company to meet the challenge of sustainability?
Tom King: All the components we use in our products are fully recyclable, apart from one small piece of strapping used on our cardboard. As a brand, my father set out to produce quality bespoke products. And that's the ethos we still live by today. Our glass shower enclosures stand the test of time, as evidenced by one customer who wrote to us recently saying they had bought his one in 1976 and were looking for new seals for their shower. They said that they loved the product and it was as good as the day they had bought it. There's no better testament than that: it goes to show that true quality lasts, both in terms of performance and appearance, with timeless elegance.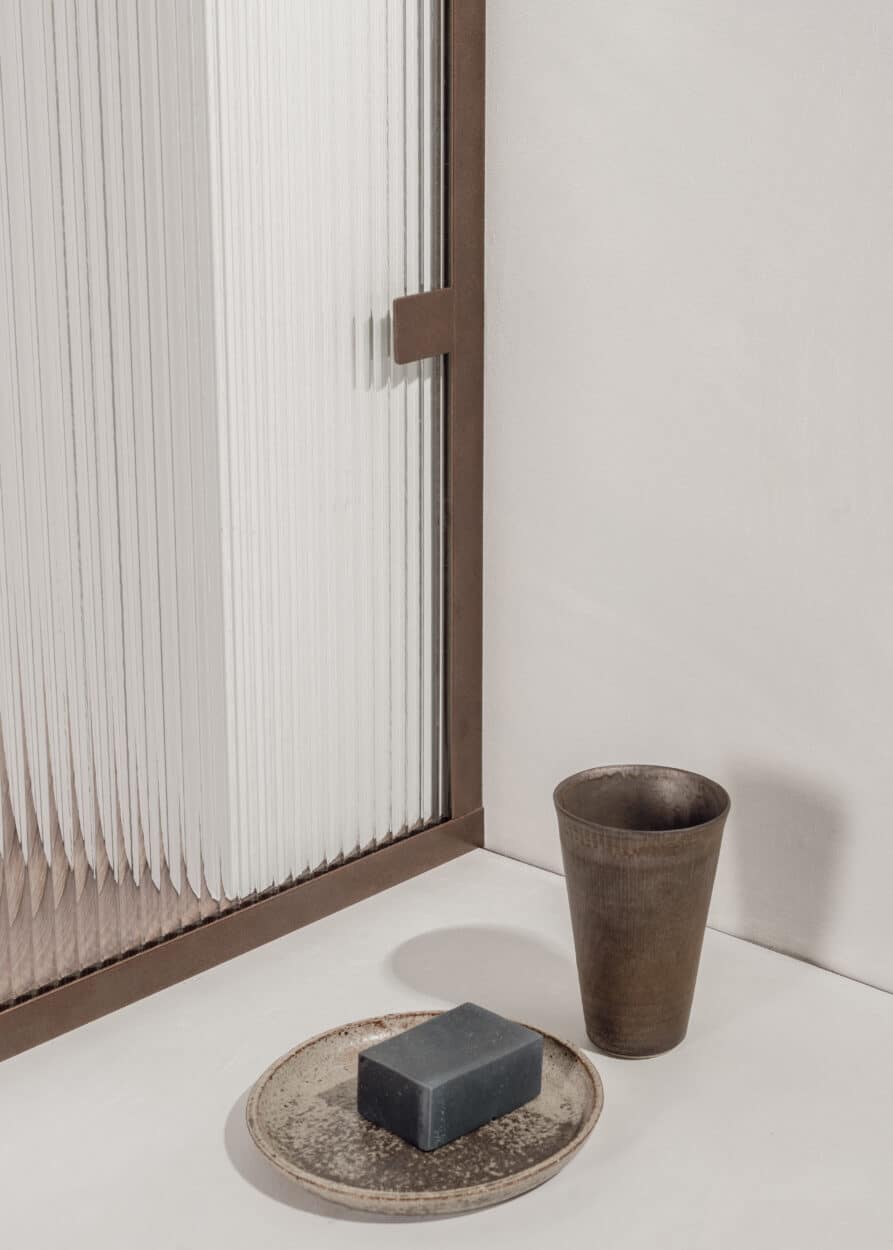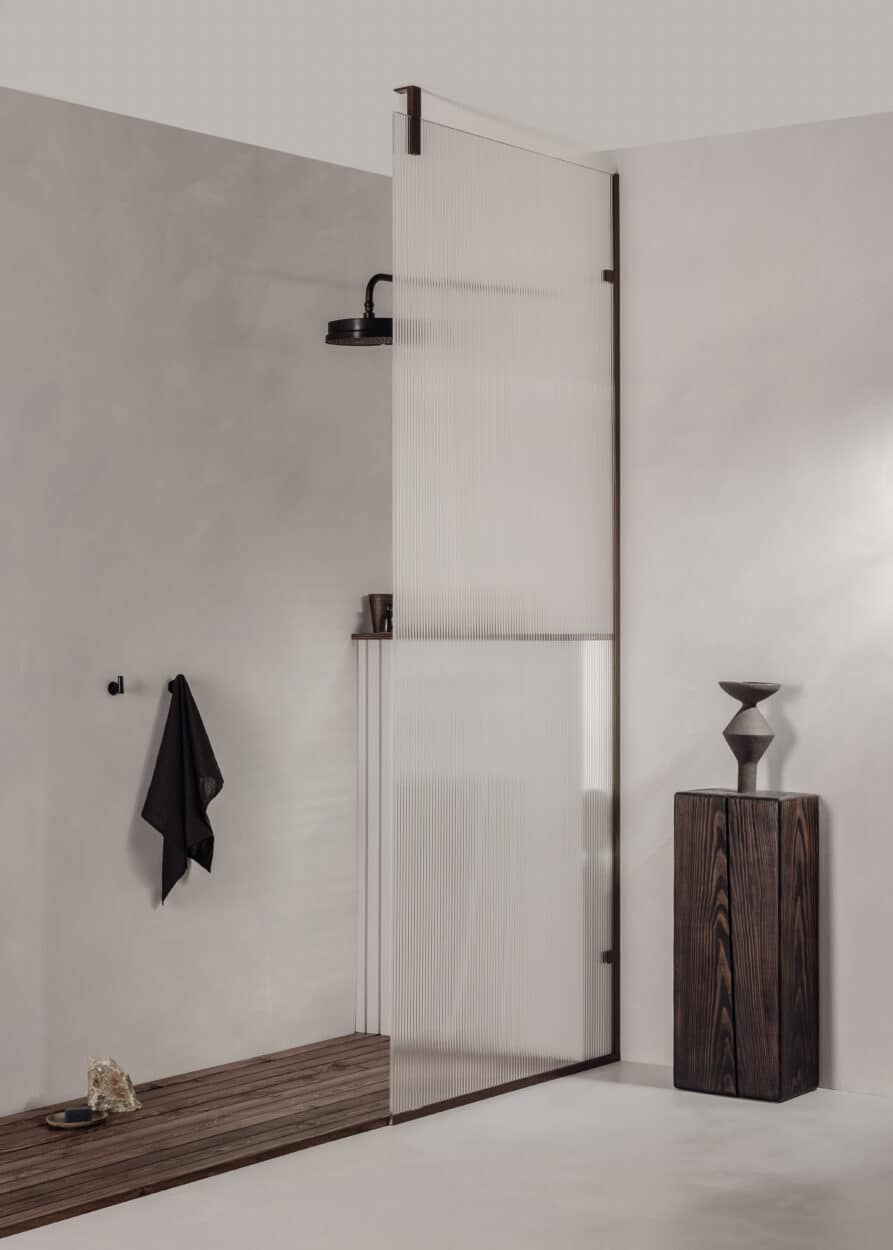 Archi-Expo e-Magazine: What is the concept behind your new shower enclosure range?
Tom King: With our new Art Glass Collection, a beautiful new range of bespoke handcrafted shower screens made in the UK, we wanted to celebrate the material that goes into our shower doors. That includes everything from the fine textures and finishes of the glass, down to the metal hinges. We wanted to get away from the mass-produced, sterile glass, so we took a long, hard look at the material we use and decided to highlight the art and craft that goes into making it. Using three different production techniques, we came up with the new collection. The first one is kiln-forming, where we take glass manufactured to an exact size and specification and put it into a mold in a kiln. The second is crystal-drawn fluted glass, where a pool of molten glass is drawn vertically upwards and, once it has formed, it's flame-polished to give it an iridescent imperfection finish. Lastly, there is the carved modesty band, where a piece of glass is carved in a linear modesty band fashion with a reverse pyramidical tip. The four unique designs include stone, ice, carved and crystal-drawn fluted.
Archi-Expo e-Magazine: What are the key features and benefits of your new range?
Tom King: Every single piece of the Art Glass Collection is unique to the client. They can have it in whatever style they prefer, from recessed floor to ceiling and slider to dwarf wall and angle cut. The glass can be configured in a way that really makes the shower enclosure the centerpiece of the bathroom. With Sarah, named after Majestic Specification Consultant Sarah Roche, who first devised a variation of the concept in 2017 for 20 Grosvenor Square – the former command center for General Eisenhower's Operation Overlord, the glass can be used flexibly to create an elegant toilet and shower enclosure with a central dividing panel, either with a printed fade or opaque satin-etched glass. By doing so, the client really takes ownership of the design process and puts their personal stamp on the finished product.