STUDIOS Architecture delivers three underlying trends which have been considerably accelerated by the health crisis and which herald the revolution in the office real estate market. In this interview, we learn more about what this means for designers.
In the last few years, the concept of the office has been undergoing great change with a number of trends pushing companies to update the design of their office spaces. We've seen coworking spaces become more and more popular with time and since the beginning of COVID-19 restrictions, which have demanded remote working for those who can, it remains a prime typology for office rethinking.
STUDIOS Architecture points to three main trends growing now: the office as an inclusive social destination that promotes well-being, a new model refocused on uses and their flexibility and thinking about the office in an elastic way.
According to the company, the office must be attentive to individuals and their needs, by offering them first of all spaces of concentration as calm and comfortable as at home, such as a library or private and closed offices alongside open spaces. This thinking requires the office to be remodeled, based on an in-depth study of the needs of individuals and their evolution over the next 10 years.
"Elastic thinking" is a new approach developed by STUDIOS Architecture, which is applied to the place, the building, the city and the territory. It renders possible designing spaces on a human scale, flexible and connected to their environment, ready to evolve over time, without major structural, financial or environmental changes for generations to come.
We learn more from Sophie Henley-Price, Principal, Senior Associate at STUDIOS architecture.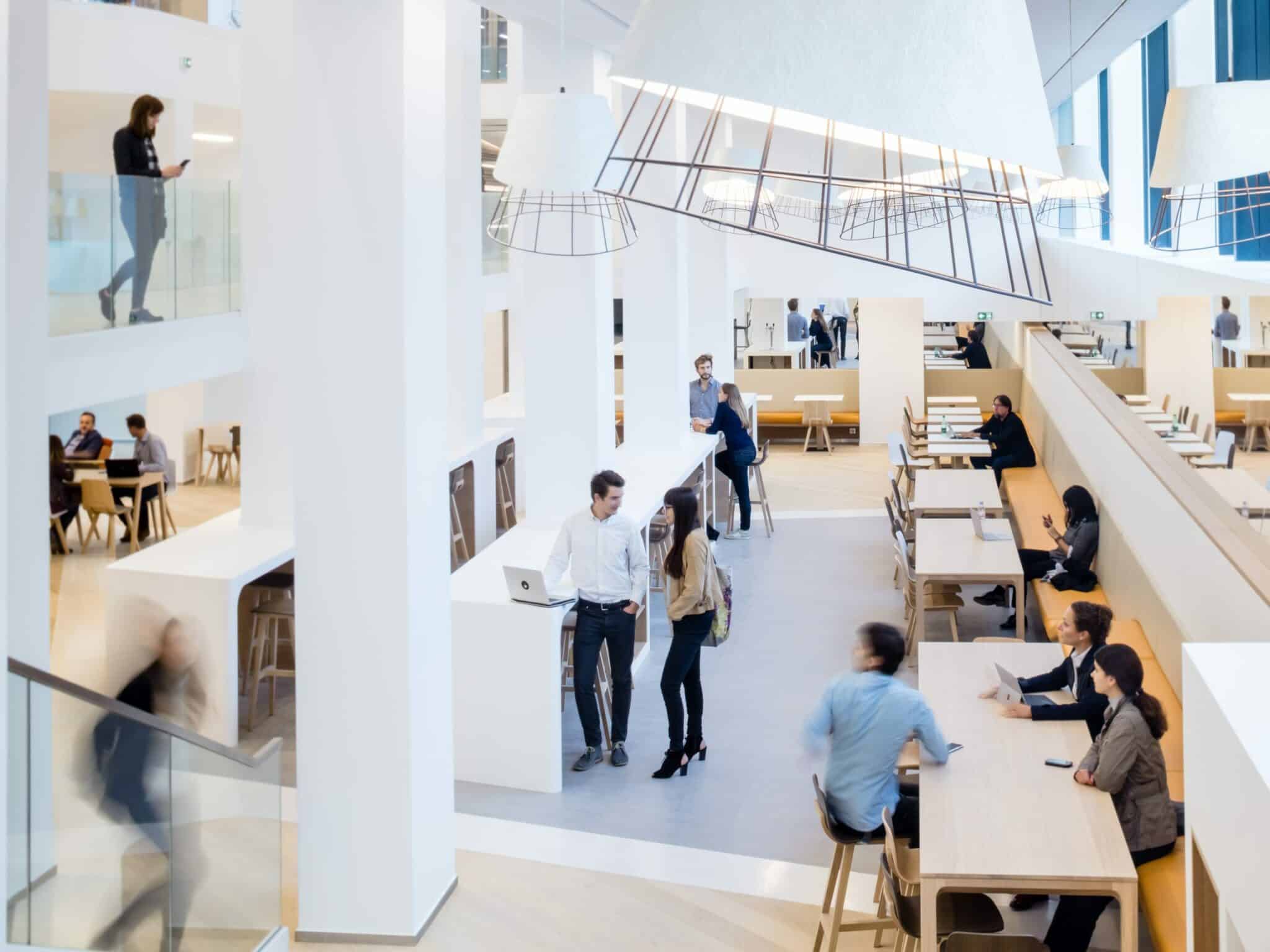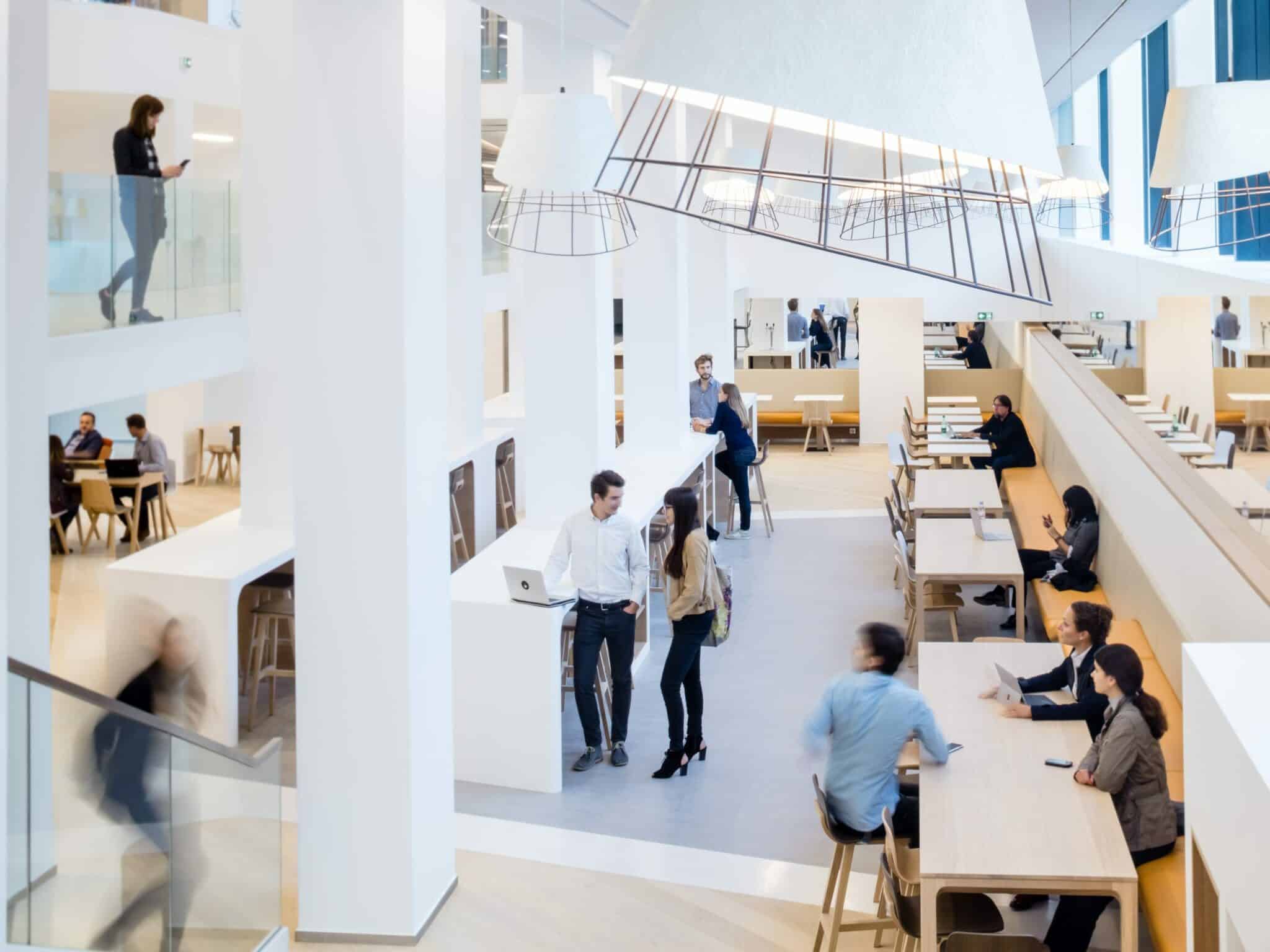 ArchiExpo e-Magazine: How would you describe the workspace of today and what has changed since the beginning of COVID-19 restrictions?
Sophie Henley-Price: We have just been through the largest world experiment on working from home and rarely have we ever received so much data as a result of remote working. We can certainly say that remote working works for some aspects of the tasks we need to accomplish but not for everything.

The physical office will remain central and necessary because innovation does not happen alone and in isolation. However the office of tomorrow will need to be outstanding and it will need to reinvent itself to compete with the comfort of working from home (where concentration, acoustics, user experience were the most appreciated).

This translates into offering a multiplicity of spaces and experiences that have traditionally been driven by the high-tech industry with its high-intensity social spaces married with its calming restorative refuge spaces. This diversity of spaces to meet the diversity of needs will now become the norm throughout all industries. This will impact even the more traditional industries and it will be directly linked to attracting talent.
ArchiExpo e-Magazine: What should designers keep in mind when thinking about important elements to include in/suggest for office spaces?
Sophie Henley-Price: First and foremost designers need to think about sustainability hand in hand with wellbeing. This means providing contact with nature along with awareness of materials that are eco-responsible and environmental (local, natural, upcycled, recycled…) and that offer biophilic connections.

The flexibility of functions and therefore of the furniture also needs to be considered. Spaces need to serve multiple functions and also be able to evolve over time. Spaces also need to be able to expand based on the flux of people (what we call creating elastic spaces).

Built-in millwork might no longer be quite as prominent as before but it will still be necessary to create identity and comfort (notably for highly intense social areas or curated eatery spaces). We will see more and more furniture-based, plug-and-play phone booths, pods, and off-the-shelf meeting rooms.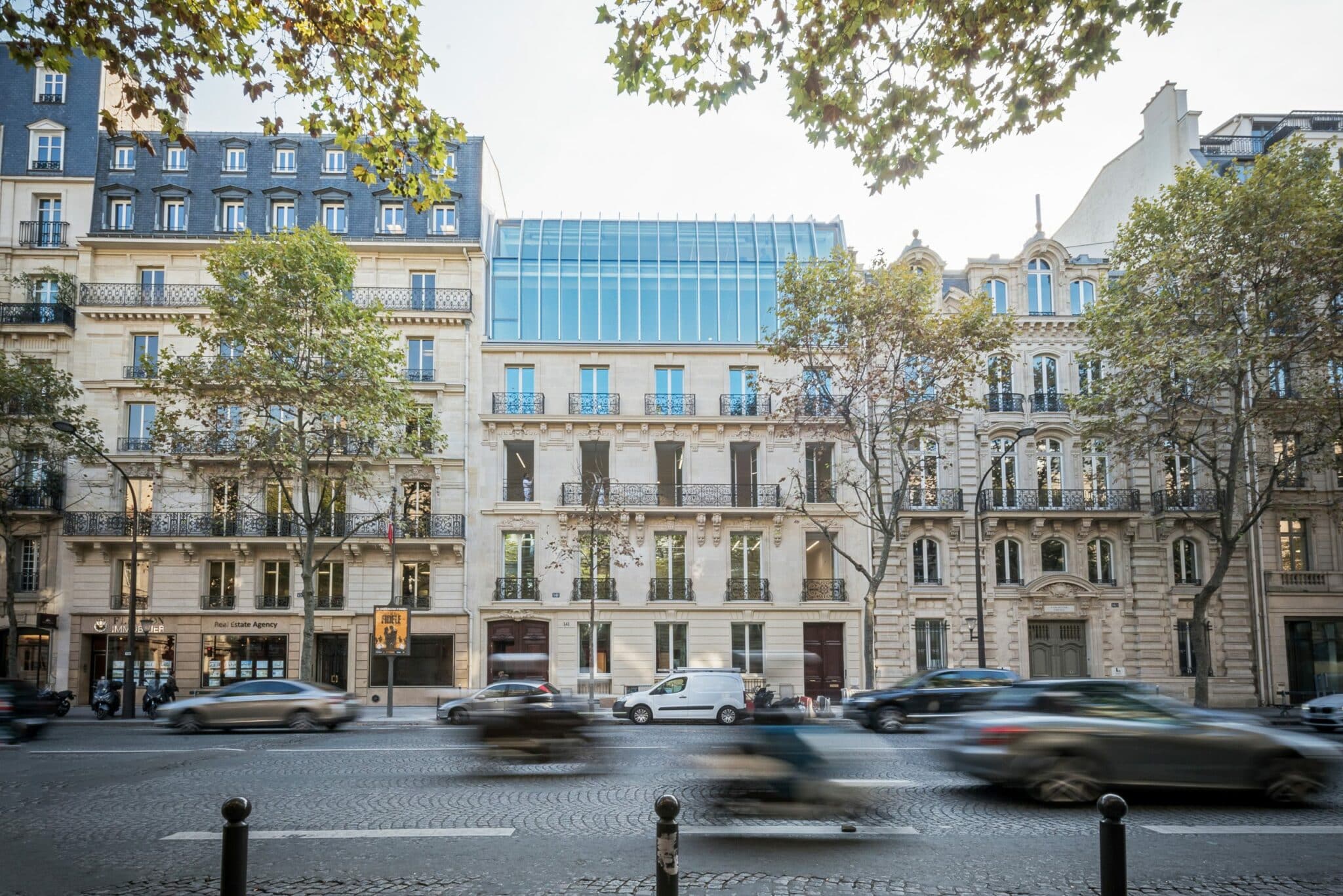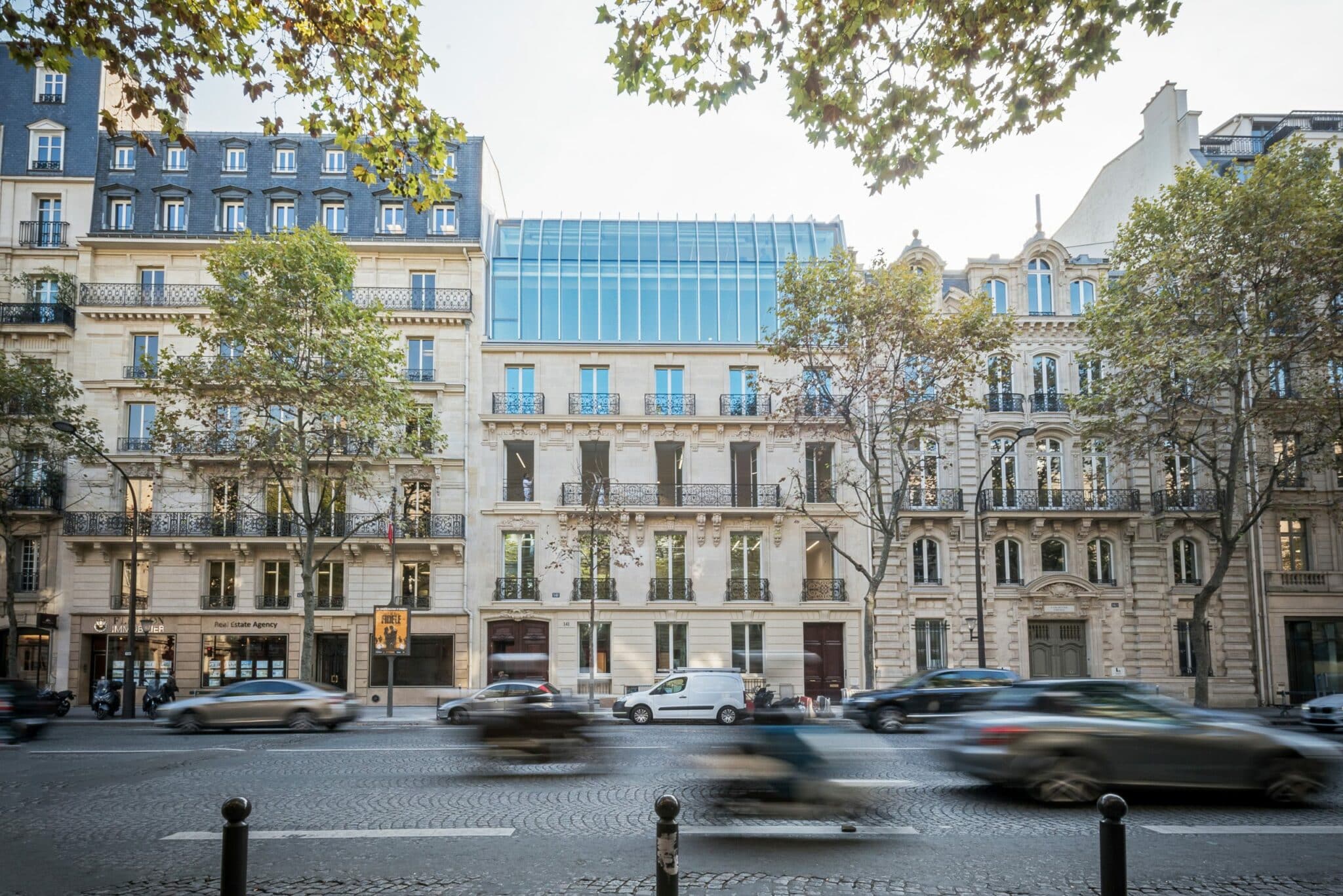 ArchiExpo e-Magazine: Do you expect the number of office spaces to decrease/increase? How and why?
Sophie Henley-Price: We think it will decrease but it will not be as high a reduction as expected – we are probably looking at around 10-20% reduction in space. What we will see is an important shift in the percentage of pure workspaces towards more collaborative, social, relaxing areas that can have multiple uses (social, eating, alternative workspace).

We also expect that at some point in the future there will be no more of the traditional 80×160 workstations (or at least less than 25%). These workstations will be replaced by a whole variety of furniture and hard wall work typologies.
ArchiExpo e-Magazine: What additional entities can be incorporated to workspaces to make them more attractive or is it less necessary to encourage workers to go to the office?
Sophie Henley-Price: We assume you are talking about amenities. As we are seeing more socialising and collaboration in the offices, services will considerably increase to support these. In parallel, a focus on well-being and being able to recharge one's batteries, we expect to find more refuge/restorative spaces (sleeping pods, mother room, meditation room etc.) So we expect to see the focus on increasing social spaces and individual amenities spaces focused on wellbeing.
ArchiExpo e-Magazine: Are co-working spaces the way of the future? How can these spaces be improved to better match the needs of various worker types?
Sophie Henley-Price: Co-working spaces are an important part of the future mix between working from home and working at the office. They can provide an intermediate space that allows people to be closer to their homes but still have an alternative location if working from home is not easy. People can be unwilling to commute long hours to their office but still wish to change the environment or simply prefer to work outside of their home without being too far from it in order to have a better work-life balance as well as participate in another community.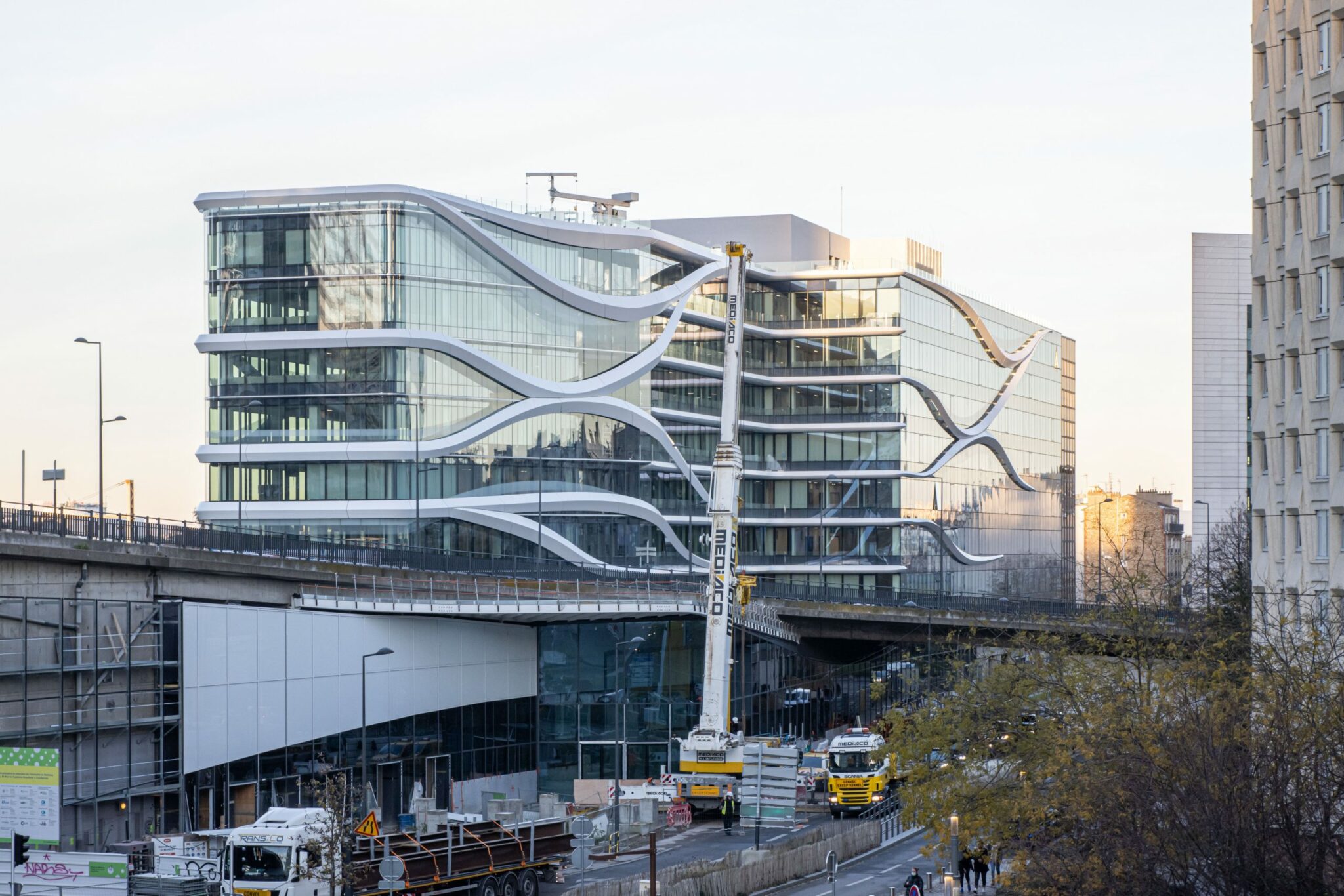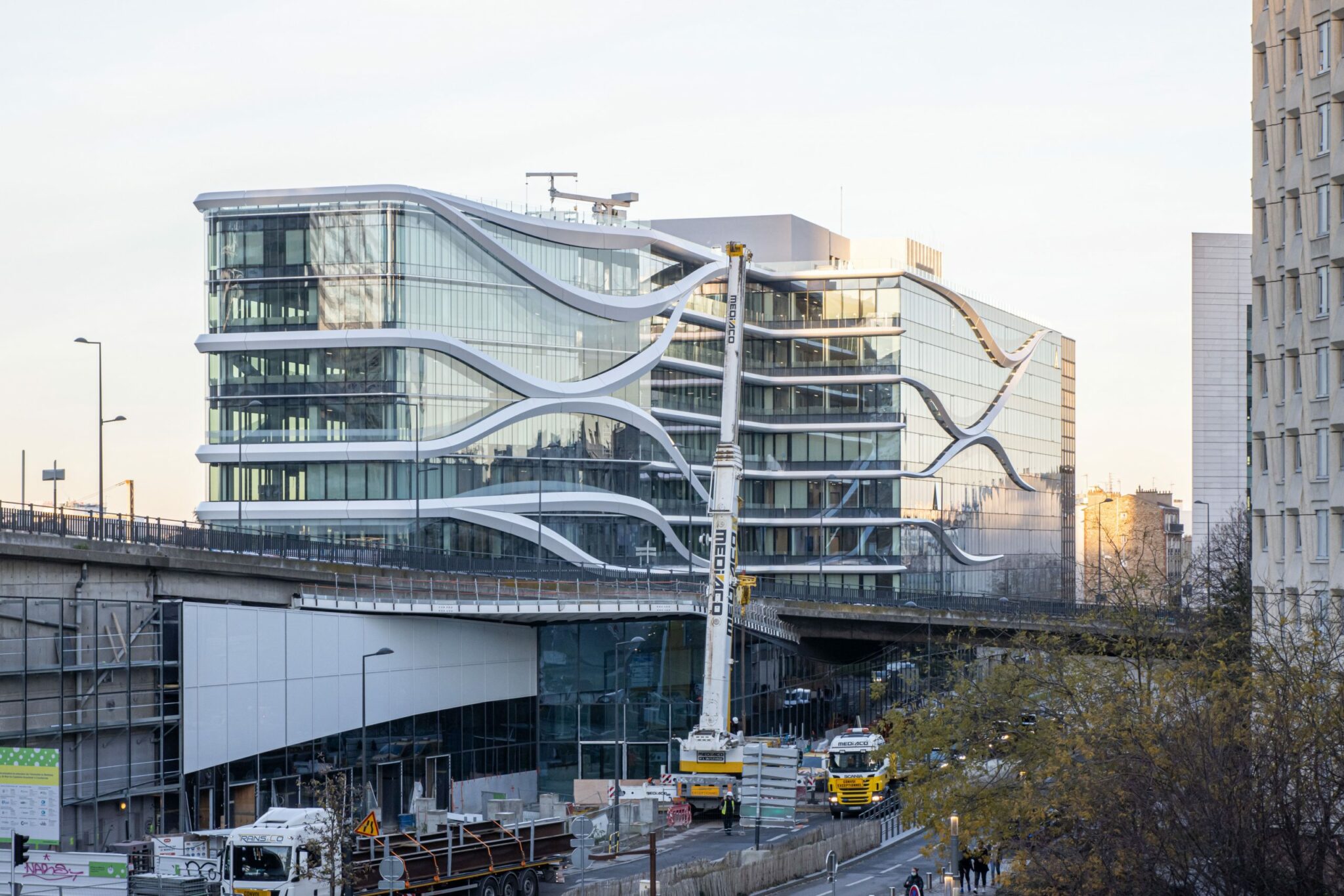 ArchiExpo e-Magazine: How has STUDIOS Architecture been integrating these trends in its designs and in what way has the epidemic brought additional change to these trends? Can you discuss "elastic thinking" in more detail?
Sophie Henley-Price: At STUDIOS we have been thought leaders in this domain for the past 30 years so this change in the way people are working is really an acceleration into all domains. But since our origins we have always been working with those clients and industries that have been continuously pushing these trends.

With regards to the concept of the "elastic office" that we developed pre-Covid, our idea is that space needs to be flexible and more agile in time to adapt to new ways of working. It needs to be more digital and it needs to rapidly accommodate the fluctuations in populations and densities while maintaining the energy and buzz of a vibrant office. There is nothing more uninspiring than empty offices. So it is about creating spaces that are desirable regardless of the degree of occupation by staff (whether it is a 20% or 100% presence).

We developed this thinking with end-users to solve their problems of enormous fluctuations in presence but we have also developed it at a building and campus level, integrating technical and IT impacts in a seamless way. It is a big challenge but all the more important post-Covid.