Building greener cities is essential to tackling the problem of air pollution in cities, responsible for 3.4 million premature deaths per year. During a live digital discussion, architect Stefano Boeri and Olivier Francois of Fiat gave ideas on how to "rewrite the future of our cities".
City officials have been putting emphasis on "smart cities" for several years now and while this concept often brings high-tech solutions to mind, it does not exclude sustainable, environmentally friendly options. In fact, a smart city integrates technology into the city in order to render it more efficient and sustainable with pointed eco-design.
This means green buildings, urban forestation, green corridors and even hydrogen, according to architect Stefano Boeri. The COVID-19 situation, having caused worldwide lockdowns and a shift toward remote working, has opened the door to revisiting how we develop our cities and the buildings therein, inside and out.
"It's the opportunity for a new renaissance," said Stefano Boeri, during the digital discussion earlier this morning.
Stefano Boeri is known for having completed the first vertical forest, a new generation of high-rise urban buildings completely covered by the leaves of trees and plants. It promotes the coexistence of architecture and nature in urban areas and the creation of complex urban ecosystems.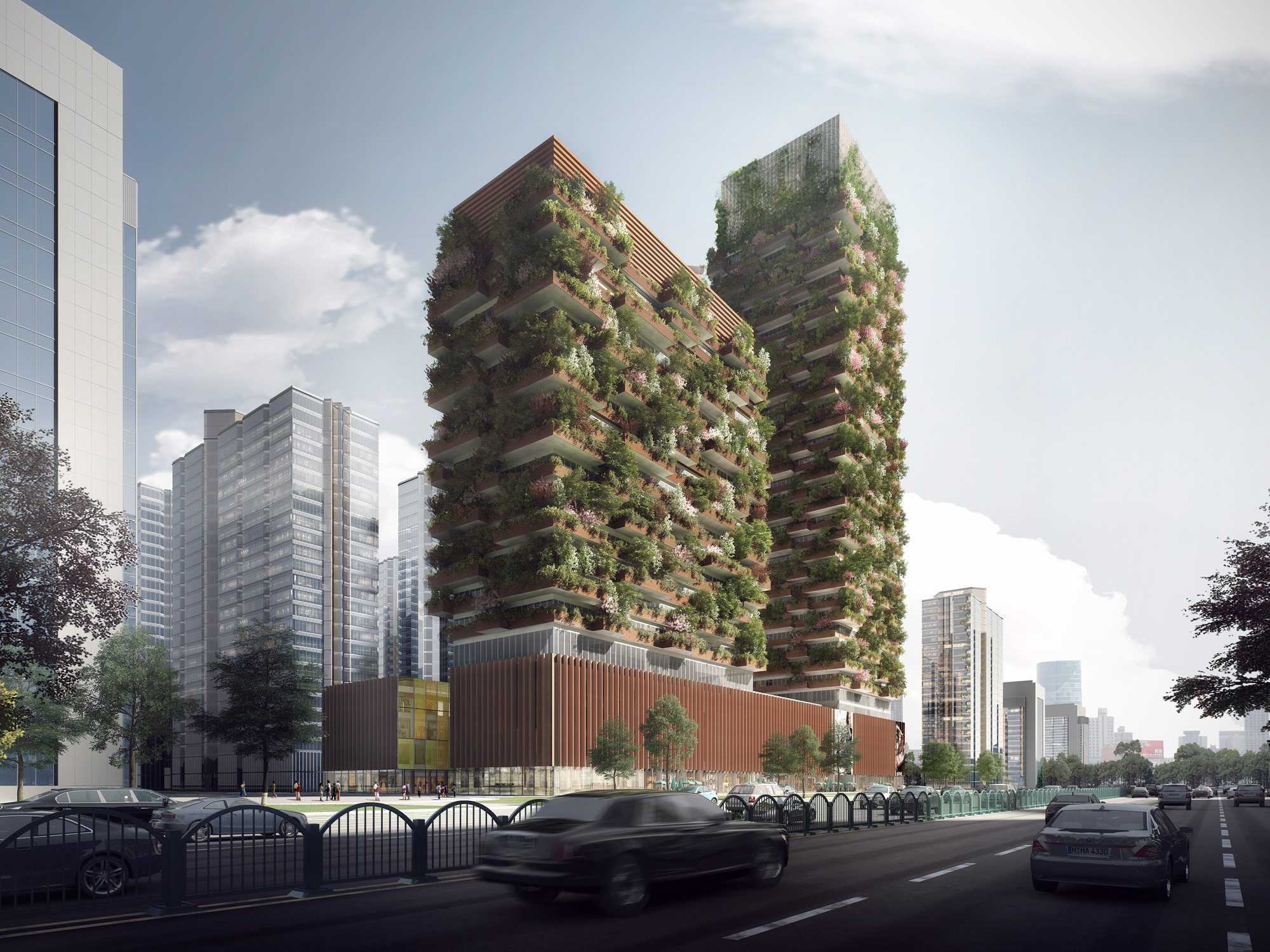 According to the guest speakers, the future of cities includes urban forestry and soft mobility. Stefano Boeri is currently involved in vertical forest projects in various locations: Nanjing, Jiangsu, China; Tirana, Albania, Eindhoven, Netherlands.
"Half of the homes constructed after WWII [in Italy] are obsolete, and we should imagine a national investment. It could be part of a real revolution for our cities. We can replace obsolete with green architecture," said Stefano Boeri in response to a question by ArchiExpo e-Magazine during the roundtable. 
"In Italy, we're considering it but nothing has been done as of now. I'm hoping with public investment and new kinds of welfare and the European Bauhaus, we can start to do something in this direction," he continued.
In parallel, Olivier Francois spoke about Fiat's latest announcement: The company will have a 100% electric product lineup by 2025-2030. The new all-electric Fiat 500 is an exquisite example of how the company will draw attention to its electric cars. It's available to purchase since the end of 2020. With the purchase of a Fiat 500, customers have access to a virtual garage as well.
"It will be a very radical future for Fiat," said Olivier Francois, during the event.
Electric vehicles currently respond to the problem of air pollution, a leading cause of premature deaths in cities. In fact, the COVID-19 situation helped reduce the amount of air pollution in our cities.
"Car mileage went down 75% during the lockdown, meaning less CO² and a decrease in air pollution," said Olivier Francois. "Electric cars are a good way to not produce pollutants and our green architecture can absorb pollutants that are there."
Going full-on electric is a comprehensible and, as he said, radical change being made by Fiat; however, Olivier Francois mentioned another major project the company is completing soon.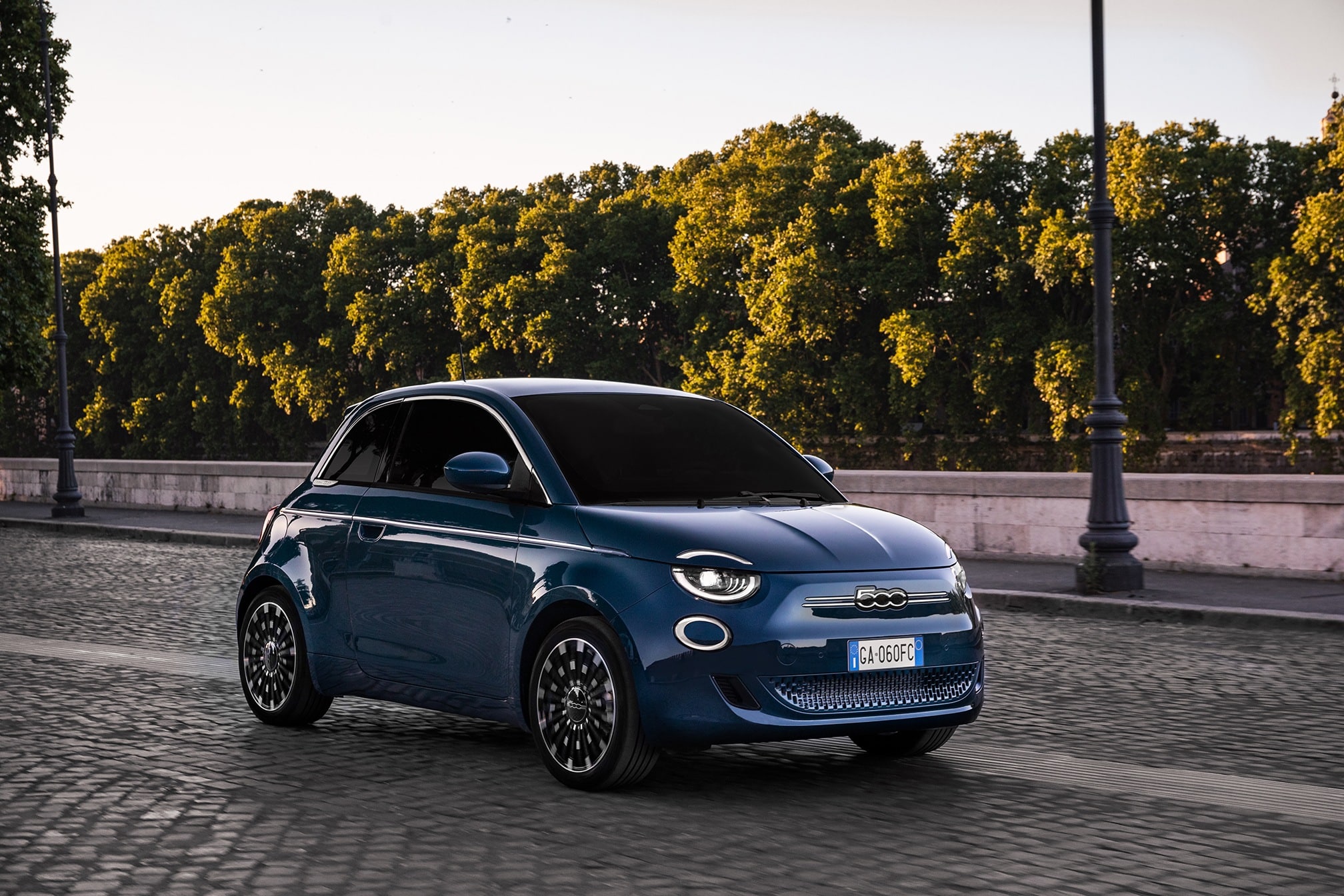 "We are putting money that would traditionally go to marketing into reconverting the rooftop of an old, polluting factory where Fiat used to build its cars. It will be opening officially in Sept 2021."
The Fiat factory in Lingotto was the largest factory in the world at the time of its construction in 1923. Le Corbusier called it "one of the most impressive sights in industry", and "a guideline for town planning". 80 different models of car were produced there in its lifetime, including the Fiat Topolino of 1936.
The green rooftop project for the factory doesn't seem to be spinning around the Web just yet, but Olivier Francois said it would be the largest rooftop garden in the world with 28,000 trees and plants.
"We're making a 'sky forest'," he said.
In the afternoon, Olivier and Stefano held a round table with several participants. Olivier had an on-the-spot idea: Potential collaboration between Boeri and Fiat to develop high-rise housing with charging stations and a Fiat included in the package deal; this could be interesting, indeed.
"That's where designers come in, Stefano. Let's make these charging stations more visible. Urban designers can make them more visible," said Olivier Francois.