Salone del Mobile.Milano attained ISO 20121 certification for sustainable event management, reaffirming its commitment to environmentally responsible practices.
In a significant stride towards sustainable event management, the Salone del Mobile.Milano has achieved ISO 20121 certification, reinforcing its commitment to responsible and inclusive development. This certification, bestowed upon the renowned international furniture and design fair, is a testament to its dedication to minimizing environmental impact and promoting sustainability. This article delves into the significance of this achievement and Salone's participation in the Sustainable Italy initiative.
Salone del Mobile.Milano's ISO 20121 Certification
The Salone del Mobile.Milano has long been synonymous with innovation, design, and creativity. As one of the leading events in the global design industry, it has now added another feather to its cap by obtaining ISO 20121 certification for sustainable events management. This certification signifies a proactive approach to sustainability, emphasizing responsible practices and environmental consciousness.
The ISO 20121 certification process was conducted by RINA, a multinational certification company, and it evaluated the event's efforts in preventing, mitigating, and offsetting potential negative environmental and societal impacts. This recognition not only highlights Salone's ethical and sustainable journey but also ensures compliance with greenwashing regulations. Moreover, it sets the stage for continuous improvement in event management practices.
Maria Porro, President of the Salone del Mobile.Milano, expressed her pride in this achievement, acknowledging the hard work and dedication of the entire team. She sees this certification as a starting point for the fair to further assess its environmental impact, foster sustainable behaviors, and become a model of ethical and coherent business practices in the industry.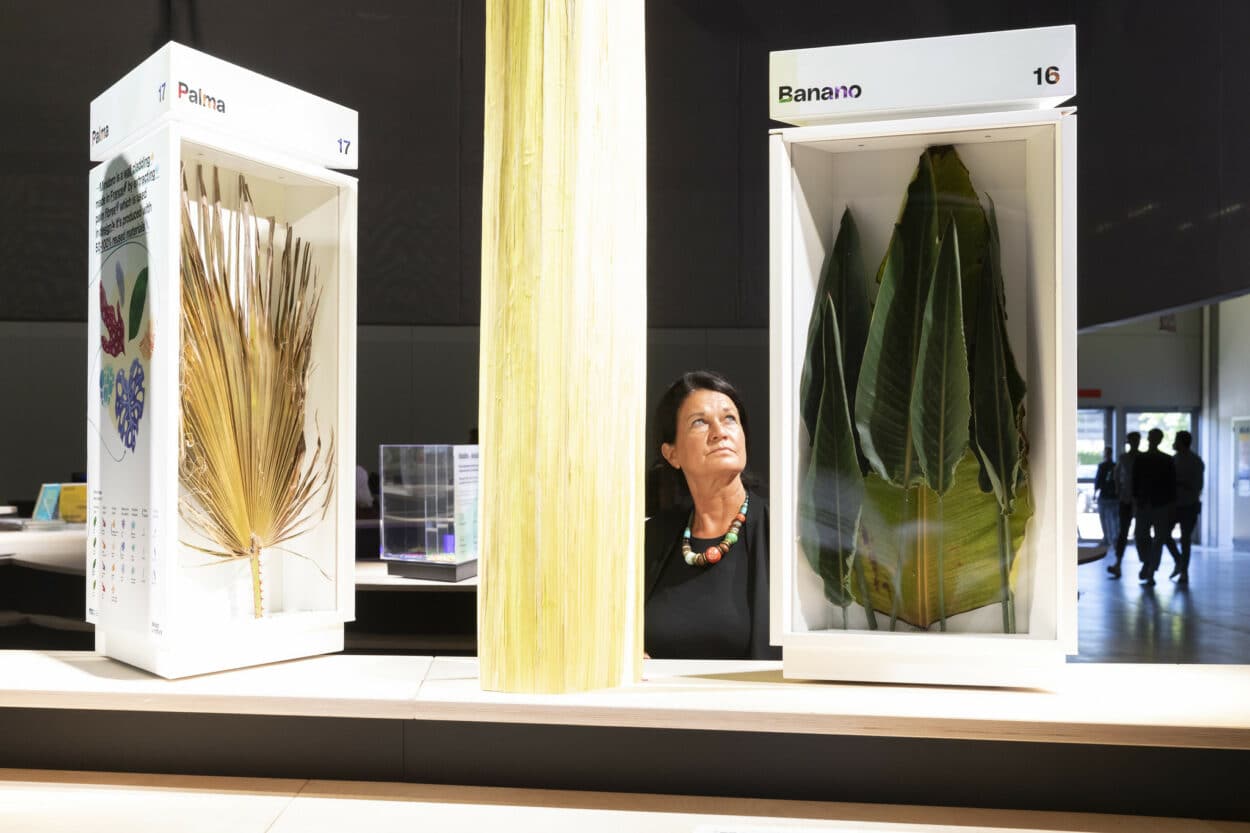 Sustainable Italy Initiative
In addition to obtaining ISO 20121 certification, Salone del Mobile.Milano is actively participating in the Sustainable Italy initiative, a project promoted by the Italian Consulate General in New York in collaboration with the Italian Trade Agency ICE and coordinated by the Italian Embassy in Washington. This initiative aligns with the fair's commitment to sustainability and aims to showcase Italy's leadership in environmental sustainability.
The Sustainable Italy initiative brings together exemplary case studies of Italian companies that have embarked on a genuine ecological and climate transition. These companies prioritize sustainability as a fundamental growth factor and believe in its vertical integration across all supply chains. The initiative features a series of talks and debates on sustainable practices, providing a platform for these companies to share their experiences and inspire others.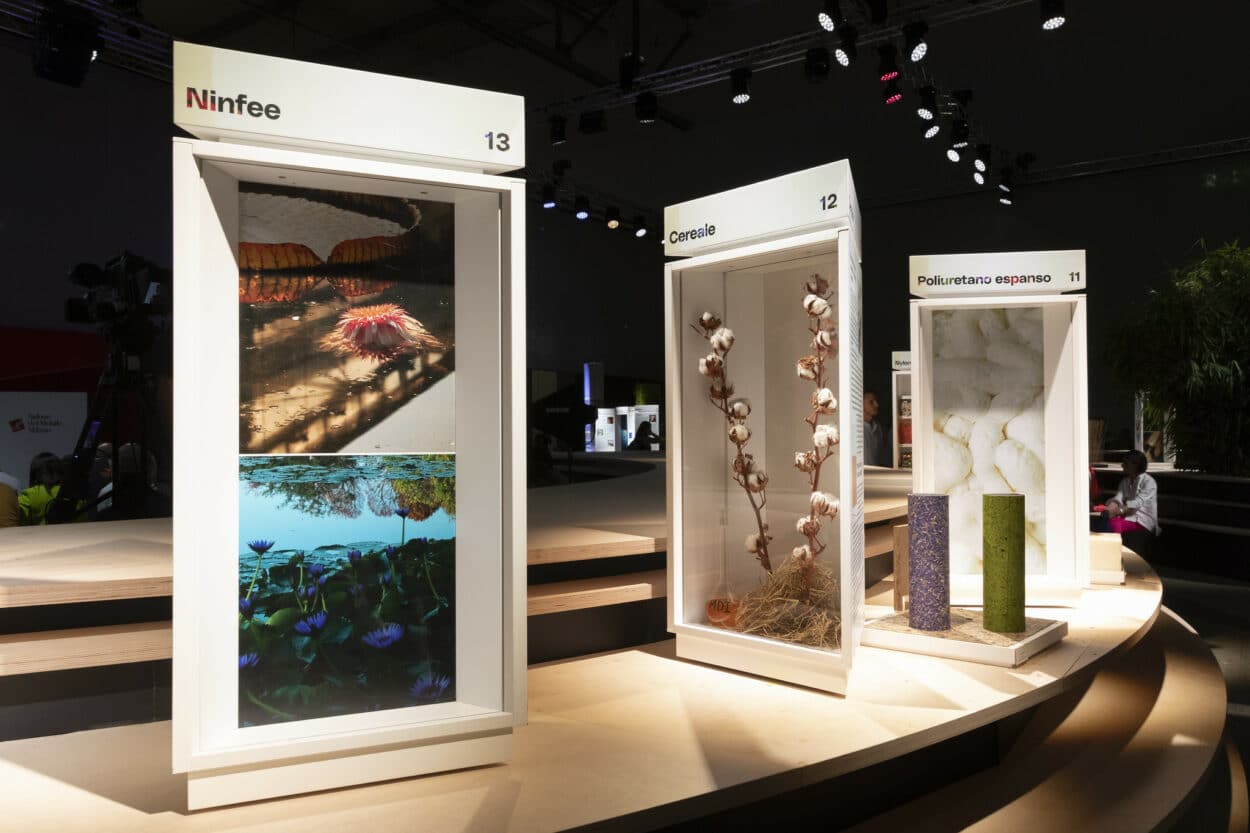 Design with Nature: Salone's Sustainable Showcase
Salone del Mobile.Milano presented the "Design with Nature" installation as part of its participation in the Sustainable Italy initiative. The presentation of this installation occurred on Tuesday, September 19th, at The Javits Center, Room 408, during the Nest Climate Campus 2023 forum, which was held from September 19th to 21st. This forum was a part of New York Climate Week (September 17th – 24th), in partnership with the United Nations General Assembly, and focused on sharing sustainability practices, solutions, and effective policies for addressing climate change.
This installation was initially introduced in 2022 as part of the 60th-anniversary edition of the fair. "Design with Nature" explores themes of circular economy and reuse, emphasizing cities as potential "reserves" of the future, where construction materials can be sourced sustainably.
By participating in the initiative, Salone aims to bring its expertise in ethics, circularity, domestic space, participatory architecture, urban regeneration, and upcycling to an international audience. The fair believes that its insights will inspire and accelerate the development of effective solutions to mitigate the adverse effects of climate change.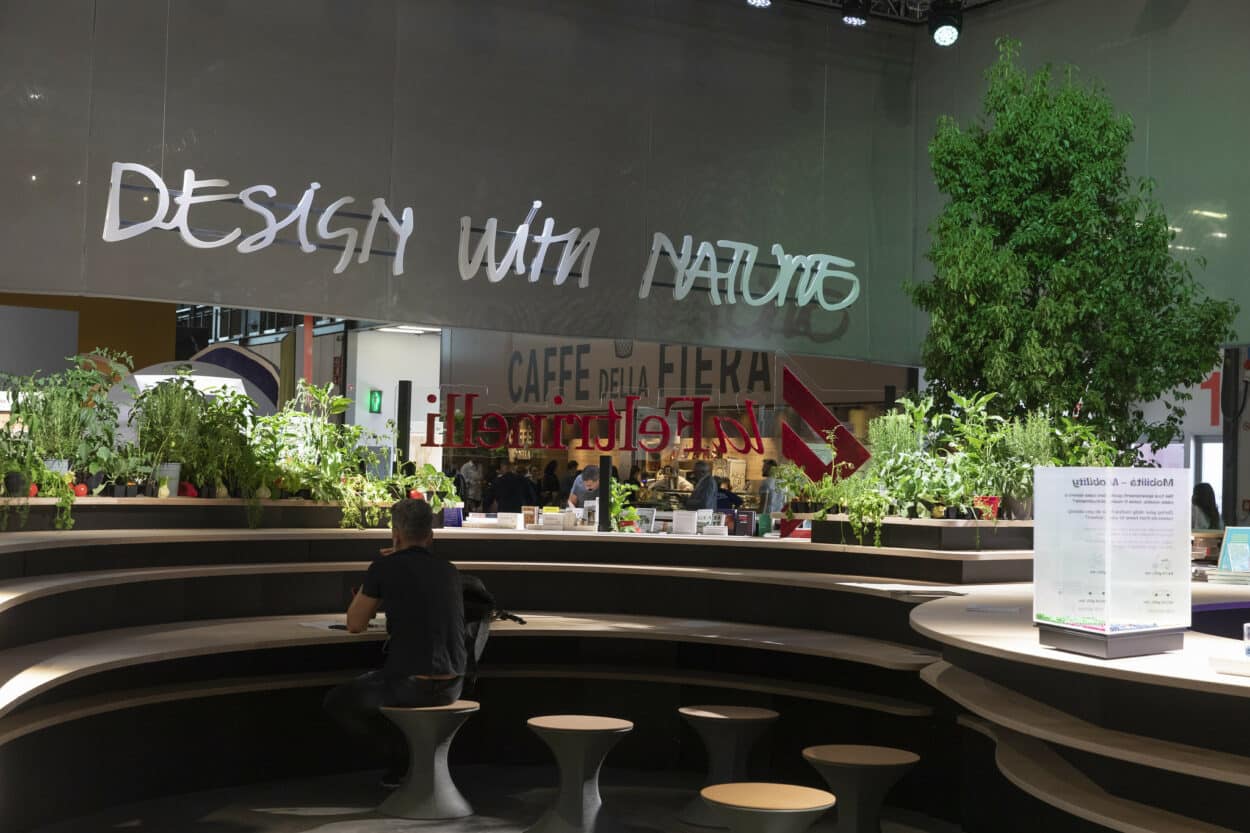 A Milestone for Salone del Mobile.Milano
Salone del Mobile.Milano's achievement of ISO 20121 certification for sustainable events management is a significant milestone in its journey towards sustainability. This certification underscores the fair's commitment to responsible practices and its dedication to minimizing its environmental footprint. Additionally, Salone's participation in the Sustainable Italy initiative highlights its role as a leader in promoting environmental sustainability within the design and furniture industry. Through initiatives like "Design with Nature," Salone is poised to inspire and shape the future of sustainable design practices, contributing to a greener and more responsible world.