Exhibitors of Salone del Mobile aimed to fulfill the sustainability guidelines for this year's event. Meanwhile, President Maria Porro humbly reminds us of the need to remain inclusive during a time of ongoing war in Ukraine.  
June 7-9, 2022—It was another atypical seasonal time for the Salone del Mobile this year; yet, the fair seemed as busy as the pre-2020 era with a bustling crowd ready to discover the novelties and to reconnect. During a welcome speech in the Red Lounge, the President of Salone del Mobile.Milano Maria Porro explained the event's gradual evolution toward becoming 100% sustainable.
Last December, the organizers of the Salone del Mobile sent exhibitors a list of sustainability guidelines set to become strict rules in the future. However, Maria Porro recognizes that brands are of different scales and do not move at the same rate. In order to avoid excluding companies whose budgetary and or technical abilities prevent them from transitioning at a faster pace, the organizers have not yet decided when such guidelines should become fixed rules.
On the page of inclusion, Maria Porro recalled that while we're excited for the event to take place this year with the same amount of intensity as years prior to 2020, with companies and visitors from Japan, Korea, Brazil and many more from around the world; we cannot put aside the ugliness of current events.
"There's an elephant in the room because there's a war going on in Europe. It's important to remember the role of design in our Salone as being a very open place where different cultures can meet. We wanted to continue this role," Maria Porro said during her speech.
"It's why we're hosting the Ukrainian Furniture Association Manufacturers and why we also asked students from Russia to participate in the SaloneSatellite. We're really excited about the three winners, selected by a jury of renowned designers, who come from different countries: Nigeria, Belgium and Serbia."
Celebrated as the 11th edition of SaloneSatellite with 600 young designers and 24 schools, a selected jury awarded three first prizes and allotted two special mentions for this year's theme: Designing for our Future Selves. In 1st place, Nigerian designer Lani Adeoye's RemX walker exudes a sense of dignity which helps empower the user, while combining contemporary craftsmanship of local processes with global design inspiration.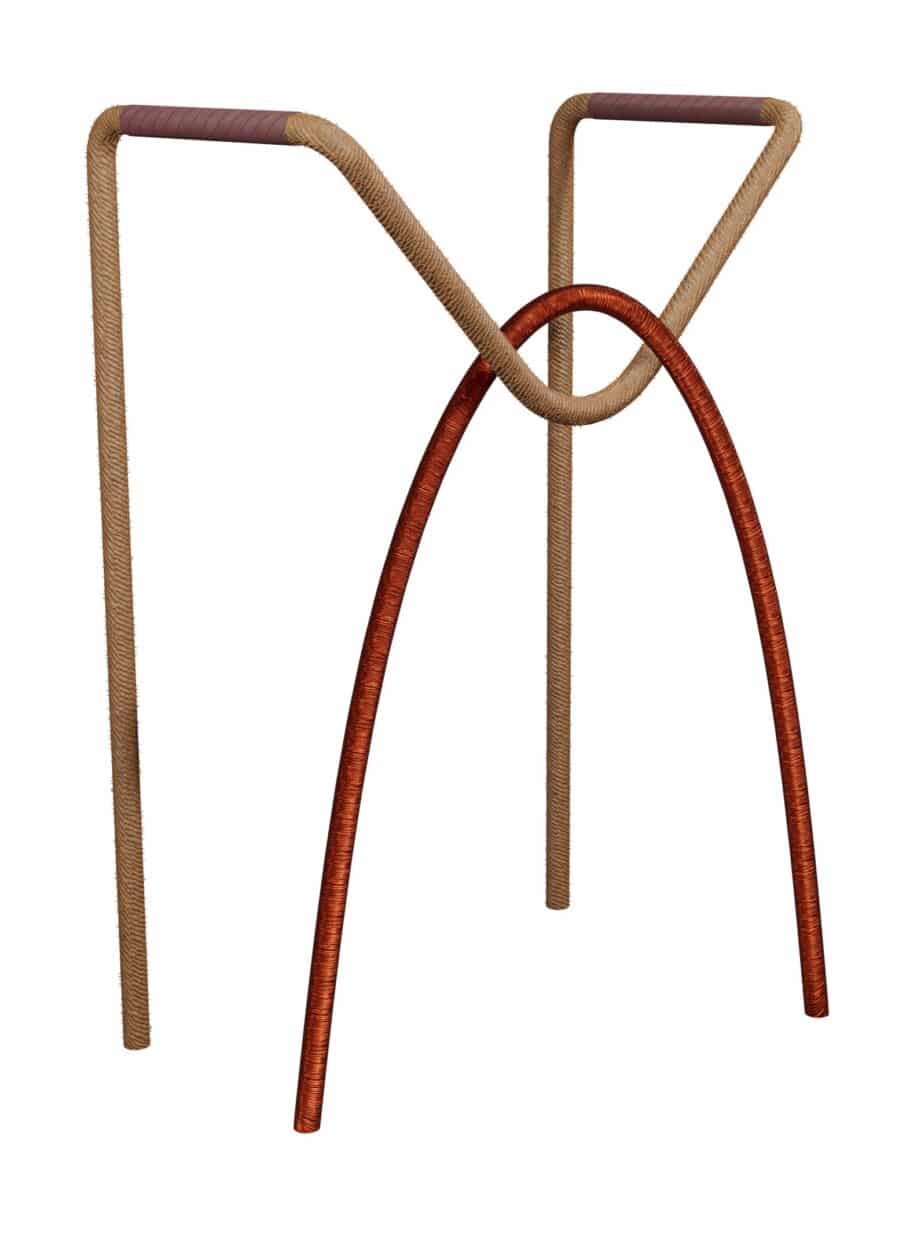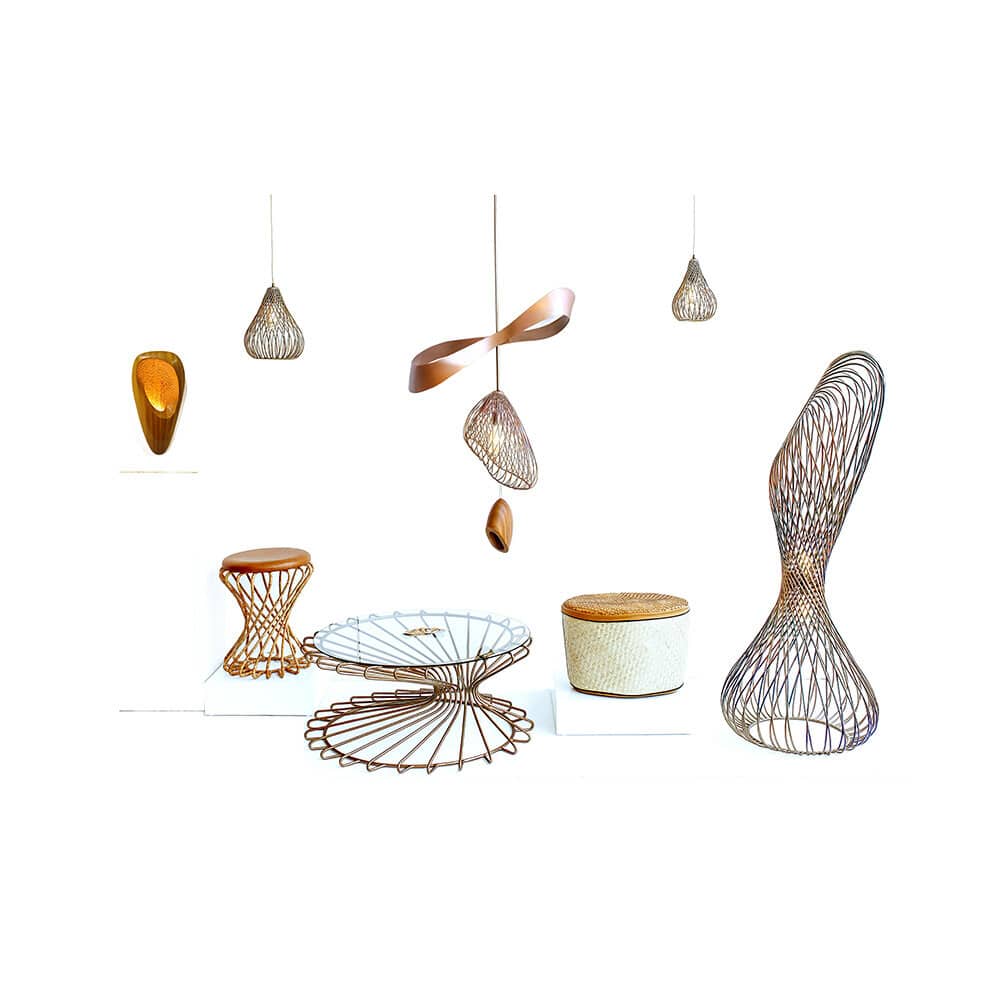 In 2nd place, Studio Gilles Werbrouck (Belgium is Design) showcased a limited series of lamps merging two techniques. Pouring white plaster onto black VHS crochet tape creates a unique piece: the crochet lampshade and a simplified plaster cylinder. The eye-catching pieces exemplify craftsmanship and design.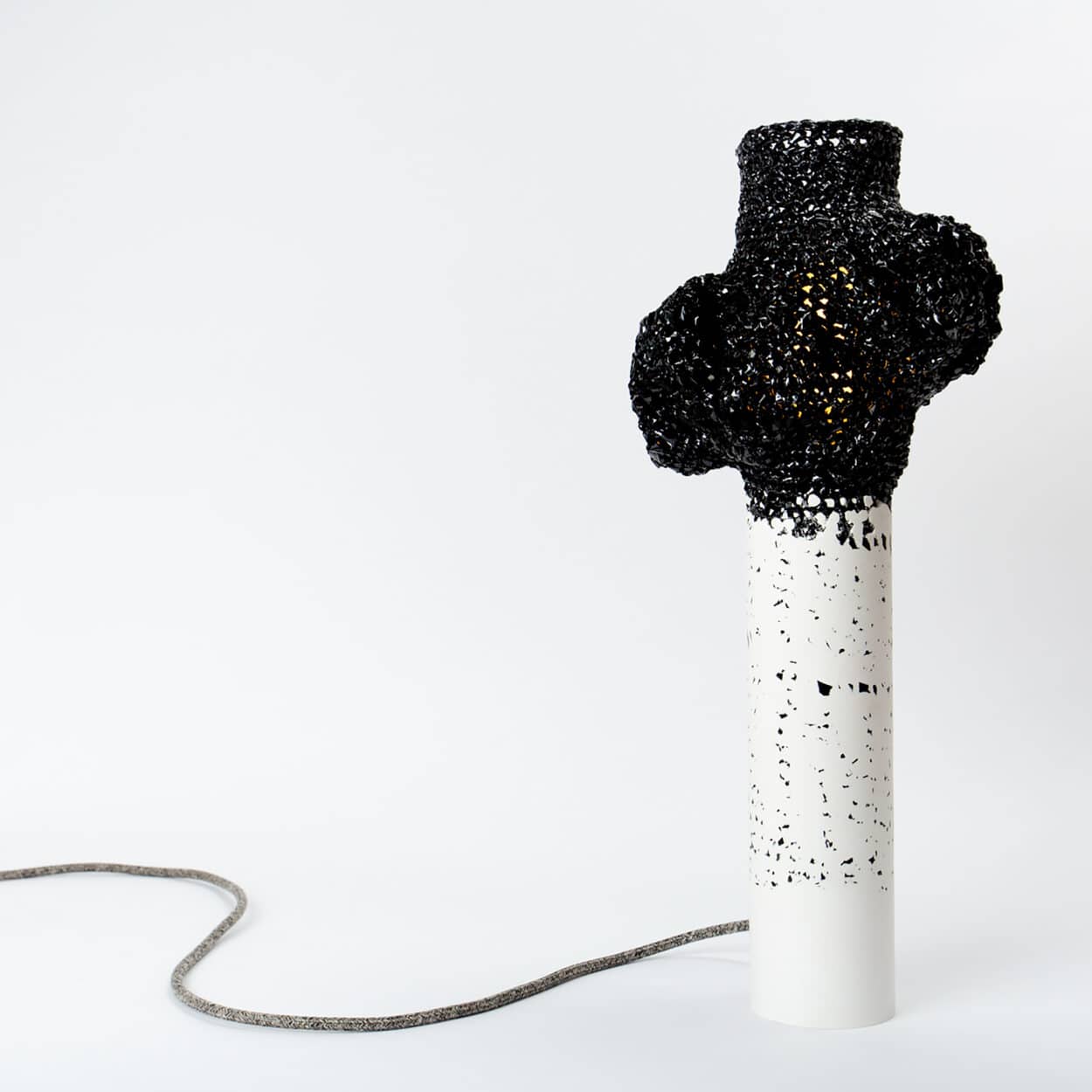 In 3rd place, Serbian designer Djurdja Garčević (Young Balkan Designers) presented an urban furniture piece called Meenghe, made from recycled material. The concept involves molding shreds of tires into urban furniture such as rubbish bins, bumpers, flowerpots, stools, etc. The aim is to steer clear of virgin materials used to make new products and to do away with waste. She devised this project with the idea of prolonging the lifecycle of the product, making for a friendly impact through its interpretation of a material based on recycled tire shavings. 
The two special mentions belong to Finish designer Rasmus Palmgren with the Ease Chair and German studio Atelier Ferraro with the: +1,5 Celsius chair. The Ease chair contrives a balance between material, comfort and aesthetics. Strong yet light, comfortable and stackable. The structure is its key design feature, engendering a character of its own. The +1,5 Celsius chair is a veritable chameleon of sustainability. Its flexibility and aesthetics allow it to be turned into different furnishings, reusing discarded particle boards.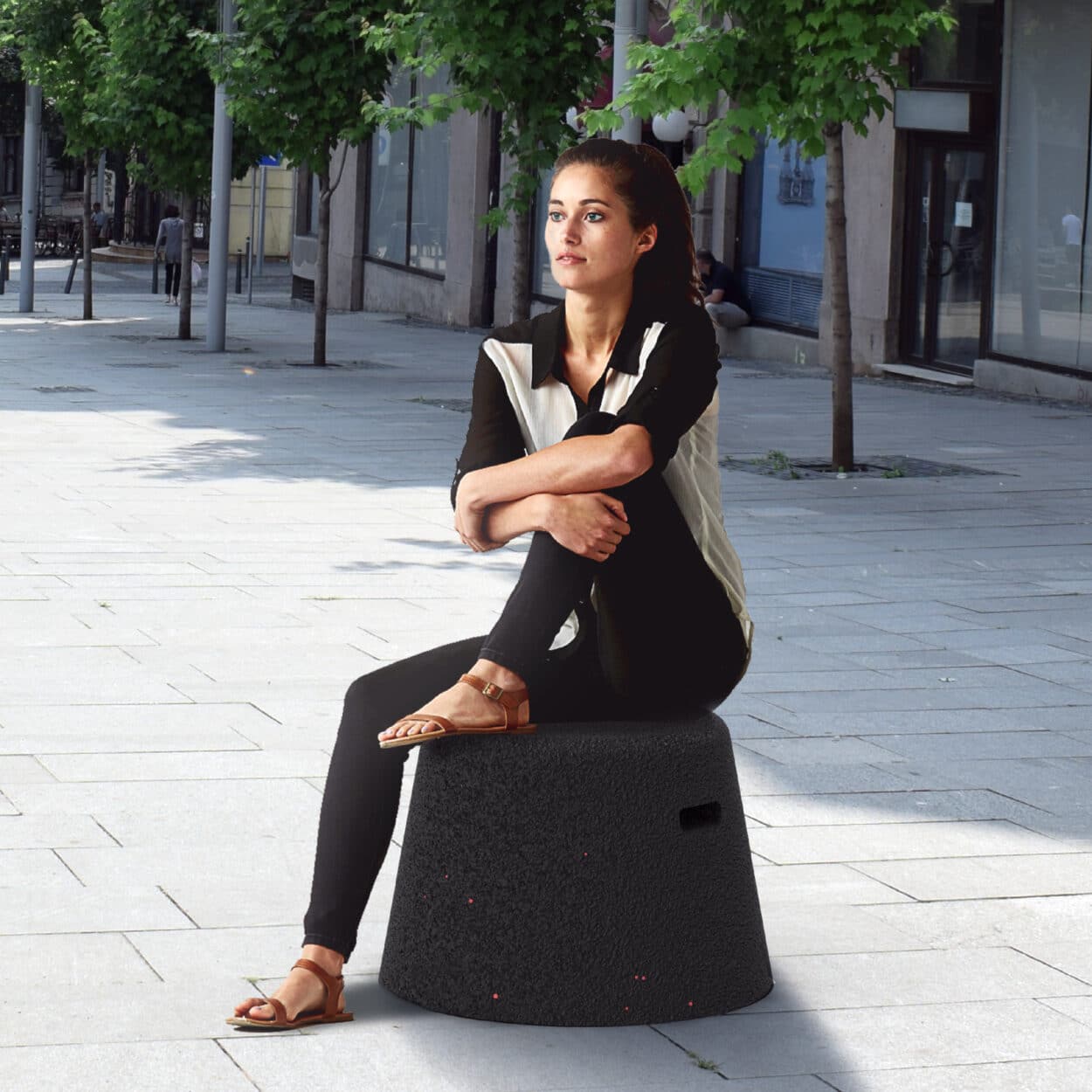 Thinking about our future selves runs parallel with our place in society in the future. As we continue to advance in time, having already evolved a lot since the early years of the Salone, some might question the concept of inclusion. Are we doing enough? As a guest in the Red Lounge pointed out in her question to Maria Porro, we don't see many women in the historical photos taken from the beginning years of the Salone, only men in business suits. Where are we at now in regards to women on the stage at the Salone?
"I think it's important not to consider this, and, actually, we have the queen of design right next to me," Maria said, pointing to Marva Griffin at her side. "Women have always been part of this industry, since the beginning. So many ladies, girls and mothers are cooking together Salone. There are 30 women and, perhaps, 10 men."
"Women are strong. It doesn't matter who you put the spotlight on. It's important not to focus on this, and we don't see a problem," Maria Porro said in response to a question during her speech on the potential need for a feminist push in the industry.
Women represent two out of the three SaloneSatellite winners, and the section included a well-balanced proportion of men and women, whether done intentionally or not.