After his efforts in Italy last year, Stefano Boeri is partnering with 360 Clinic, Southern California's community-first healthcare group of caregivers, physicians, providers and community advocates. Together, they've created a new branding campaign that signals a new era of positive post-pandemic care stateside.
The multi-specialty medical group focused on telehealth services, 360 Clinic partnered with architect Stefano Boeri to create a new branding campaign aimed at the traditionally underserved and underrepresented communities.
The message the campaign is to send to these communities is that modern healthcare can be beautiful, inclusive, accessible, and perhaps most importantly—a safe space for everybody. The campaign is meant to signify 360 Clinic's ongoing mission to be community-centric and patient-first.
The partnership is rather interesting as Stefano Boeri is most recognized for his urbain forestry and vertical farming projects. During the COVID 19 pandemic, and as we emerge from it, health care has posed many challenges. Boeri and his team were previously involved in Italy's vaccination efforts. For this reason, 360 Clinic contacted Stefano Boeri Architetti, asking them to participate in their project in California.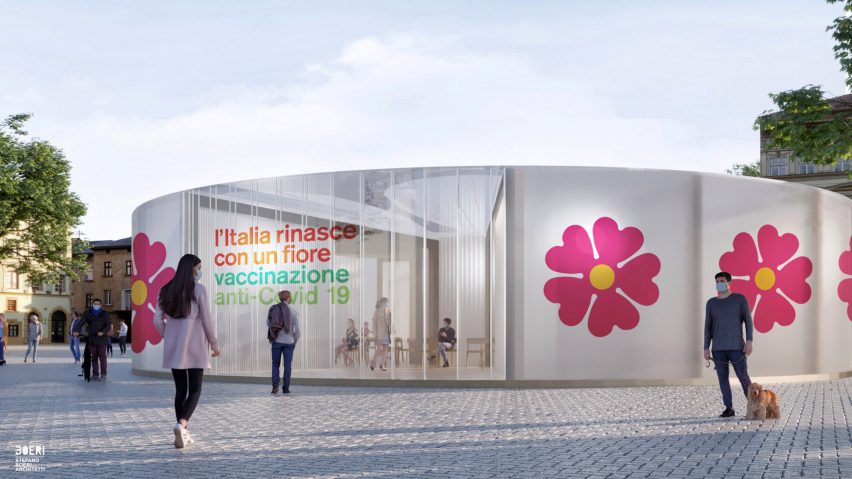 "When we presented our concept for the vaccination campaign in Italy we immediately received very positive feedback from all over the world," said Anastasia Kucherova, Special Project Coordinator of Stefano Boeri Architetti, in an email interview with ArchiExpo e-Magazine. "In that particular moment, everyone really needed a symbol of renewal, of this long pandemic being pushed away by the hope that arrived with the mass vaccination. 360 Clinic were the first ones to approach us with a concrete proposal of creating something similar in the US and we responded enthusiastically."

"We started to explore the Californian vegetation, in order to find an appropriate reference and the poppy just popped up in front of our eyes," said Anastasia Kucherova. "We found it wonderful to use a wildflower, which is extremely resilient. Besides, we liked the idea of using a joyful and attractive orange color. After that, we started working with the graphic design team of Mario Piazza, founder of studio Anchora, who has given shape to the idea and found a way of bringing together the natural colors of poppy and the brand identity of 360 Clinic."
In collaboration with graphic designer Mario Piazza of Anchora Studio, Boeri created a colorful, unorthodox branding campaign. It is a daring contrast from the sterile, antiseptic blue and white used by many traditional medical providers. 360 Clinic wanted there to be an element of warmth as opposed to intimidating antiseptic visuals.
"We looked for an image that is universally recognized as positive and a bearer of hope like that of a flower," stated Italian architect Stefano Boeri in a press release. "For Italy, we chose the primrose, the first flower that blooms after a long winter, and a reminder of the cycle of nature and continuous rebirth. For California, we thought of an orange poppy, which recalls the golden poppy, a historical symbol of the Golden State. The numerous requests like this one, which we are receiving worldwide, show how even in emergency situations there can be room for beauty."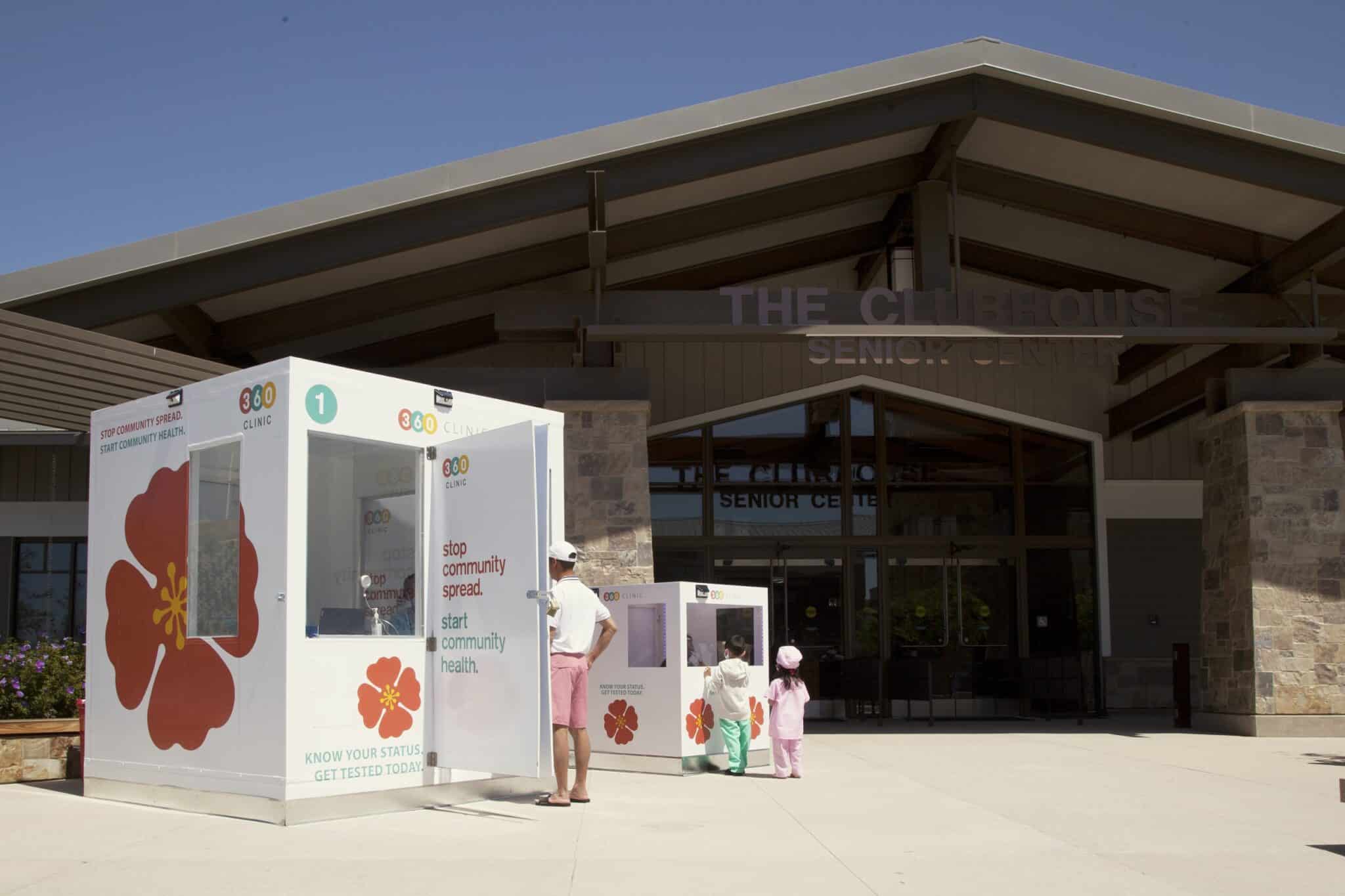 The iconic California poppy is universally recognized and this logo features carefully chosen colors: coral pink, teal — which is known for its calming properties — and yellow — the color of happiness.
"A flower is a positive symbol for all, not catering to any one race or category of society," Tien said. "It perfectly captures 360 Clinic's main vision – to help bring hope and light to anybody and everybody through all-inclusive medical care. Plus, the flower symbolizes a societal rebirth following the pandemic and the rebirth/reimagining of traditional healthcare as we know it through virtual and telehealthcare systems like ours."
360 Clinic's key goal remains to do everything possible to slow the spread of COVID-19, including providing ease of access to cost-free vaccinations and testing while serving, empowering, and informing all members of the community.
"We formed 360 Clinic in July 2020, with two weeks to put up the first site in Orange county. It was the fastest contract ever approved by the county and a month later, we opened another location at Orange county fairgrounds," said Linda Nguyen, responsible for the partnership with Stefano Boeri, in an interview with ArchiExpo e-Magazine.

"We began with the drive-throughs, then had kiosks made. The kiosks go into parks, community centers, city grounds; we partner with the cities. We also have mobile vans that can travel to different locations; this allows us to get into underserved areas where the people living there might have concerns about going to a public place or they might not have a car. It allows us to go to senior centers, for example," continued Linda Nguyen.
360 Clinic has its drive-through locations in Orange county while its kiosks have expanded to surrounding counties. There is talk of expanding the project to other states as well. Stefano Boeri would then be commissioned to revisit the logo in order to personalize it to the state and those living there.
"If we were to go into another state, we'd also commission him to rebrand for that state. We realized we could easily have him redo a logo more fitting for that state. We're looking at Arizona and Texas; once we get there, we'll commission another logo," said Linda Nguyen.
The future of 360 Clinic might expand behind additional locations. There is talk of transitioning into a multi-specialty medical group that provides telehealth services.
To visit a 360 Clinic location, register online at www.360clinic.md/locations.