Stellar Works launched its new Space Invaders collection designed by Nichetto Studio at the 3daysofdesign event in Copenhagen last month. Following its first collaboration with multidisciplinary designer Luca Nichetto, the company also announced its new flagship opening in NYC.
Shanghai-based furniture design brand Stellar Works completed its first collaboration with celebrated Italian designer Luca NIchetto, launching the Space Invaders collection at 3daysofdesign in Copenhagen, and recently announced the opening of its flagship in New York CIty.
Space Invaders is an eclectic collection of functional yet playful objects such as luminous Murano beads, solid wood and minimalist metal frames, able to "invade" a variety of environments. The collection includes the Dhala table and floor lamps, the Hoba integrated table and lamp and the Lonar and Kaali trays.
The Dhala floor lamps are made with a minimal metal frame and feature a series of colorful Murano glass beads with hidden LED strips that create a warm glow within the beads. It has a variety of finishes, optional legs and both cable and rechargeable versions.
The bold Hoba is a small table with an integrated lamp. Hoba comprises a minimalist circular base supported by discreet legs connected to a symmetrical tabletop by a side column, creating a void "invaded" by a Murano glass shade. With hidden LED stripes, it adds the functionality of a lamp, making Hoba a small table/lamp a timeless and surprising object enriched by a high quality of craftsmanship.
The yoyo-like Lonar tray features two circular plates with relief edges that are joined at the center. The trays come in different colors and can be stacked to create a delightful element to the room.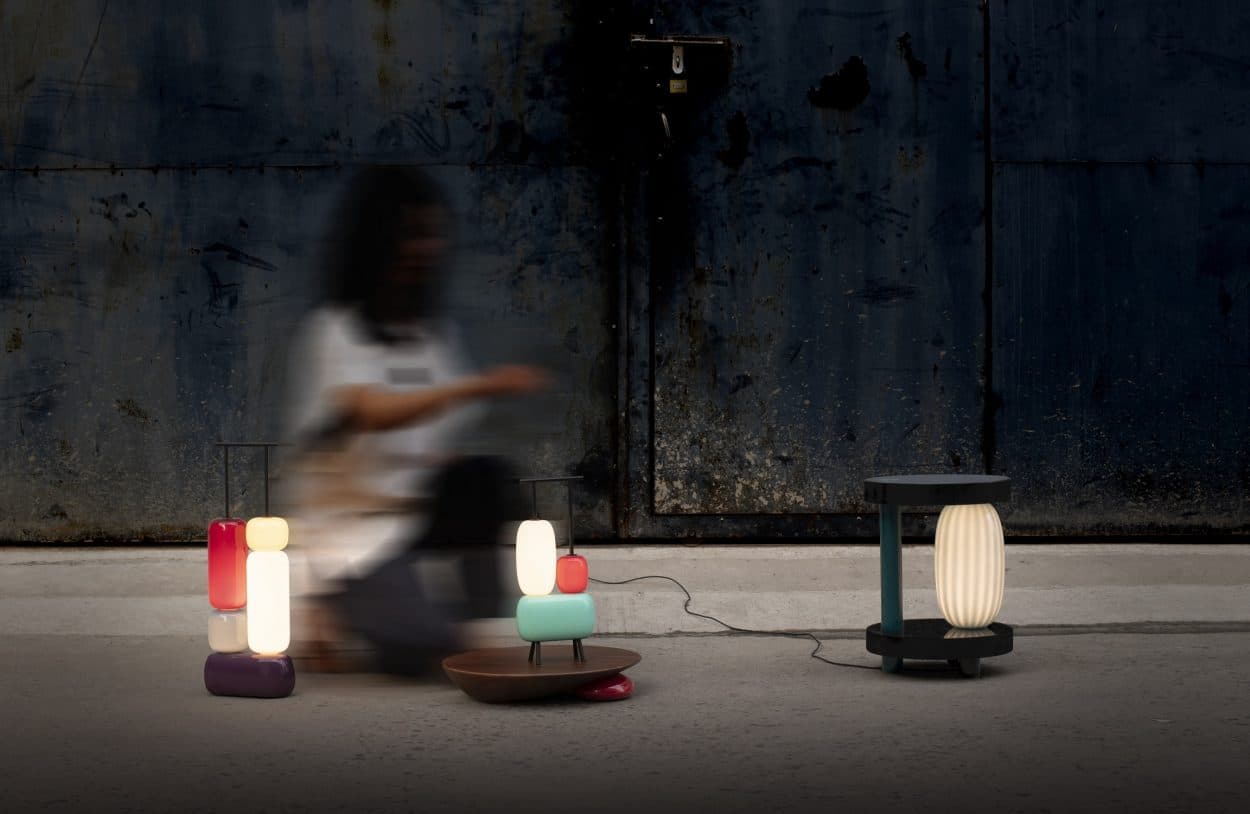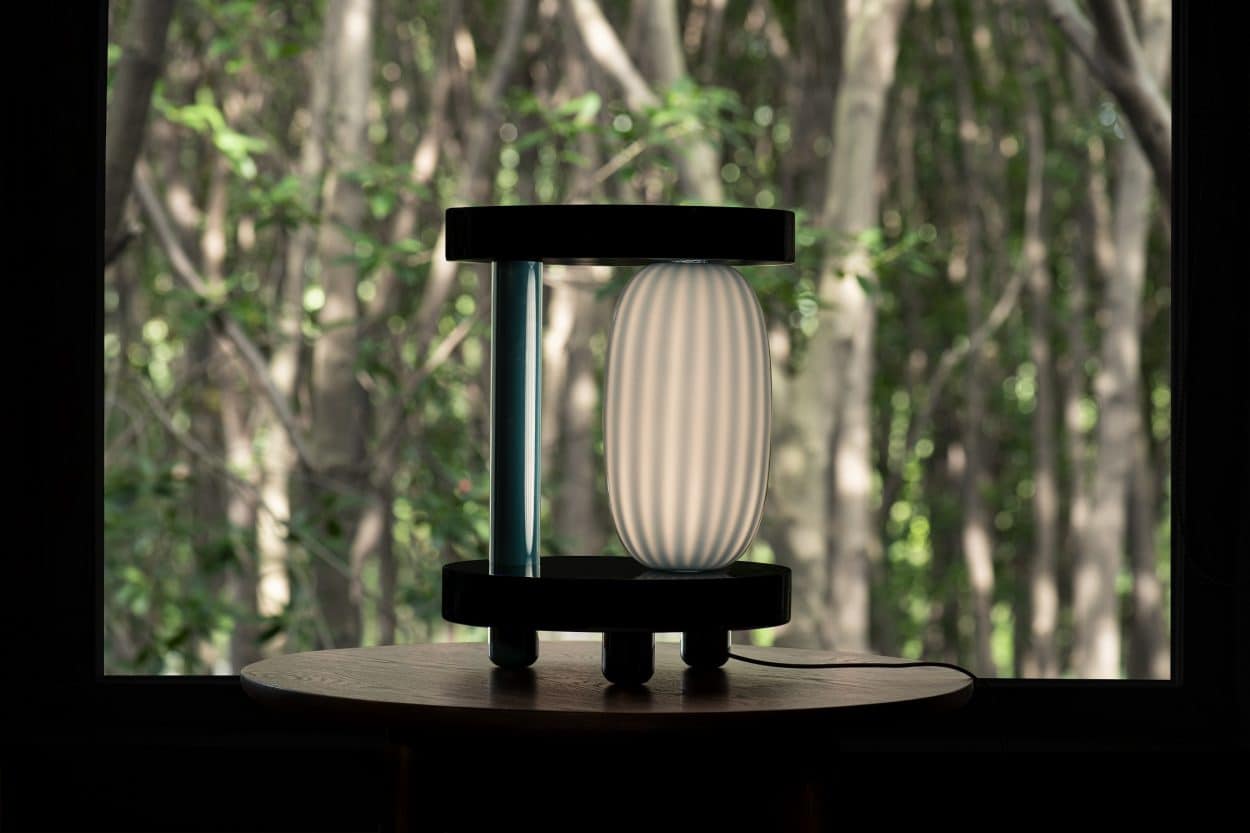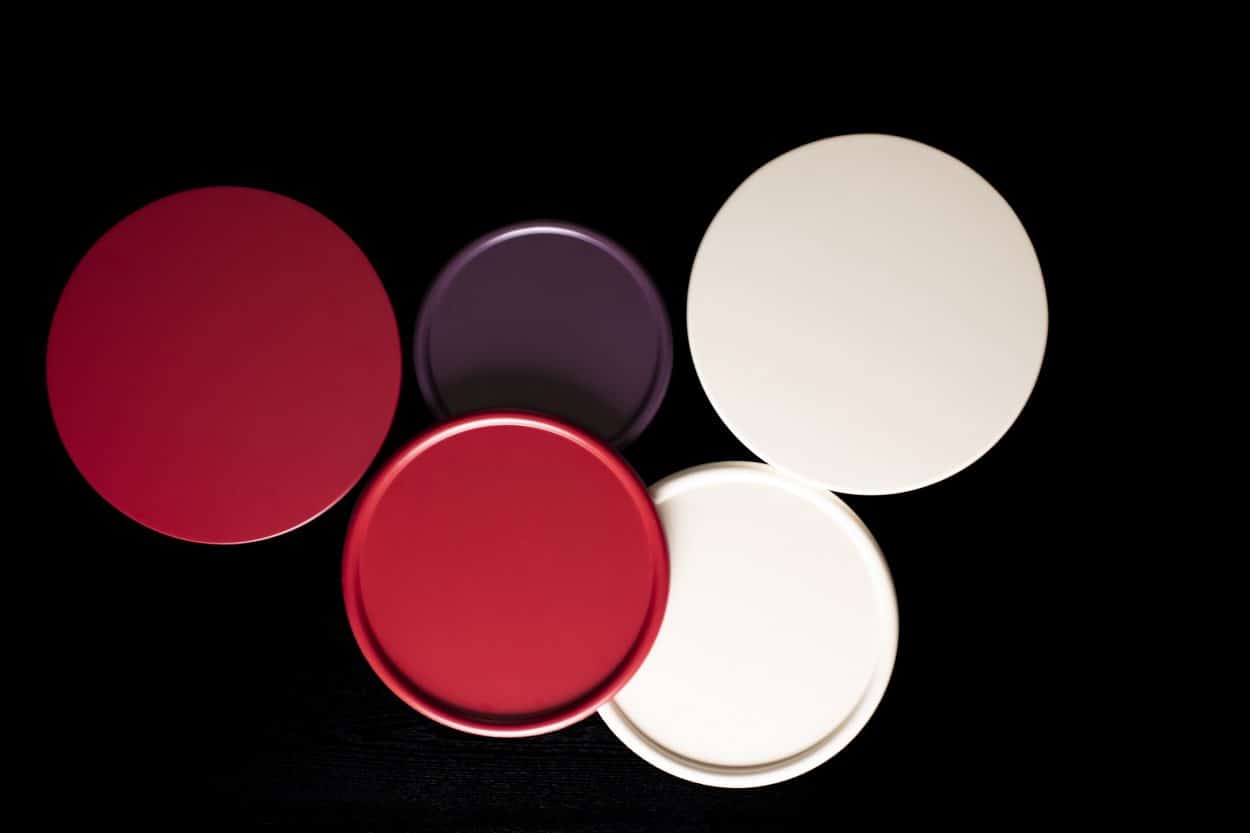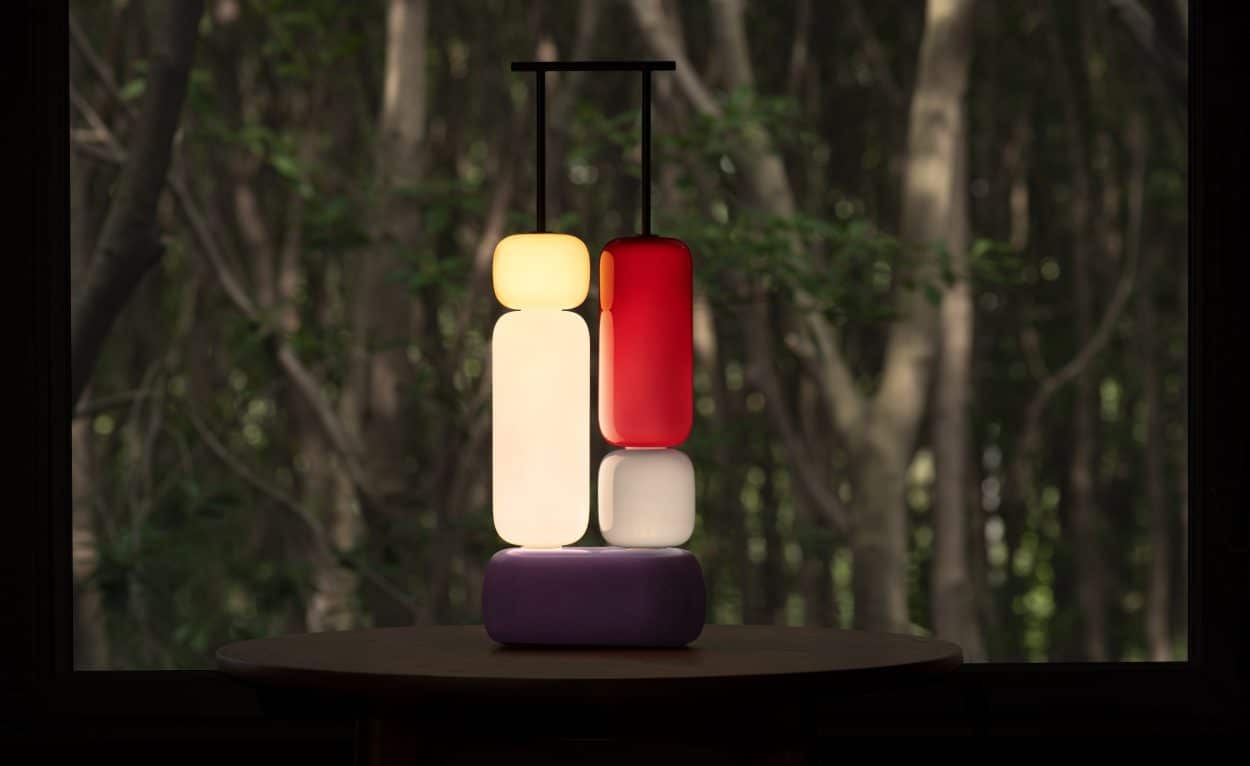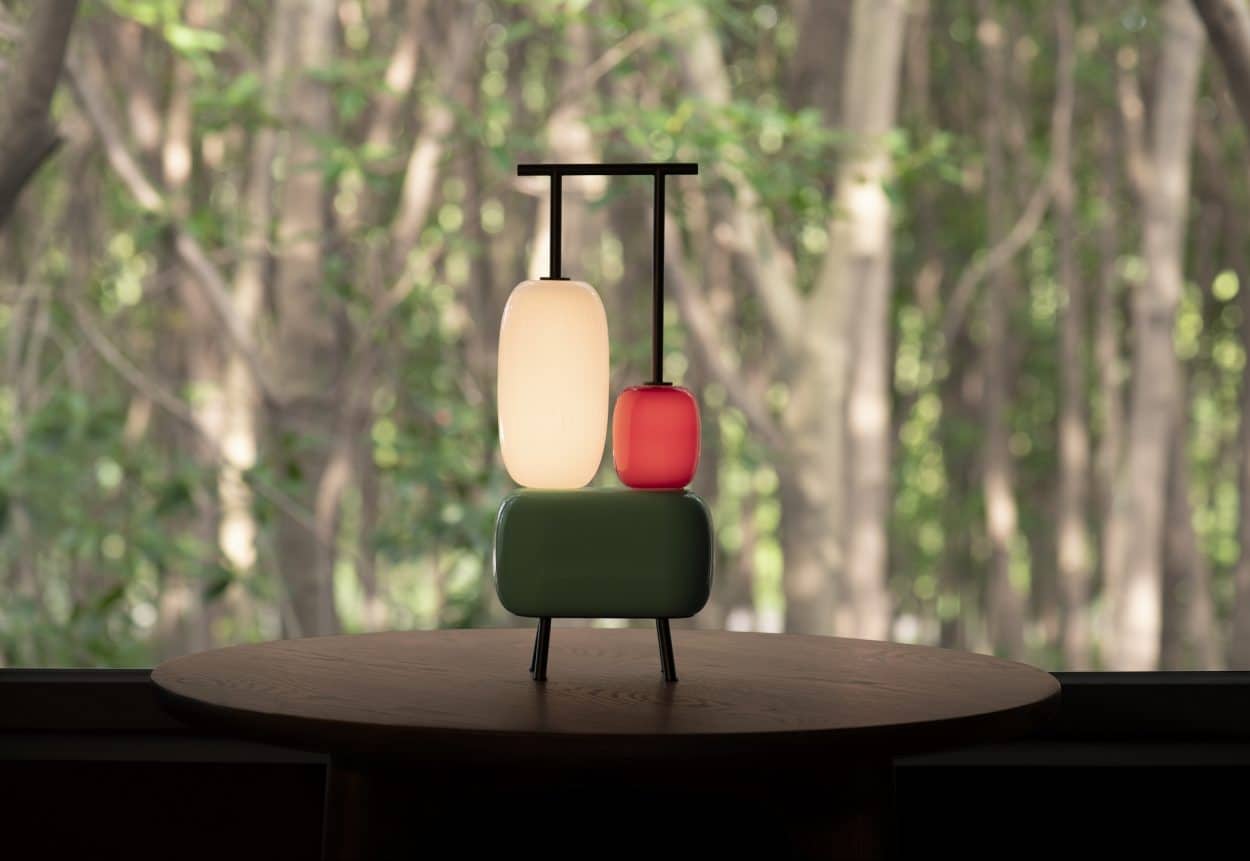 The Kaali tray resembles an elegant and robust crescent made from solid wood which appears to be raised or supported by a colorful round base underneath. The "invader" is anchored to the wood by a metal screw. As well as being a surprising and playful element, it also gives stability to the tray, making Kaali both a functional and decorative object.
"Space Invaders is a perfect example of our mission at Nichetto Studio to show the beauty in function. The collection demonstrates our shared belief with Stellar Works in understanding the strengths and limitations of different techniques to give purpose to forms and ensure the enjoyment of the user," said Luca Nichetto in a press release.
Invading the Big Apple: Flagship in New York City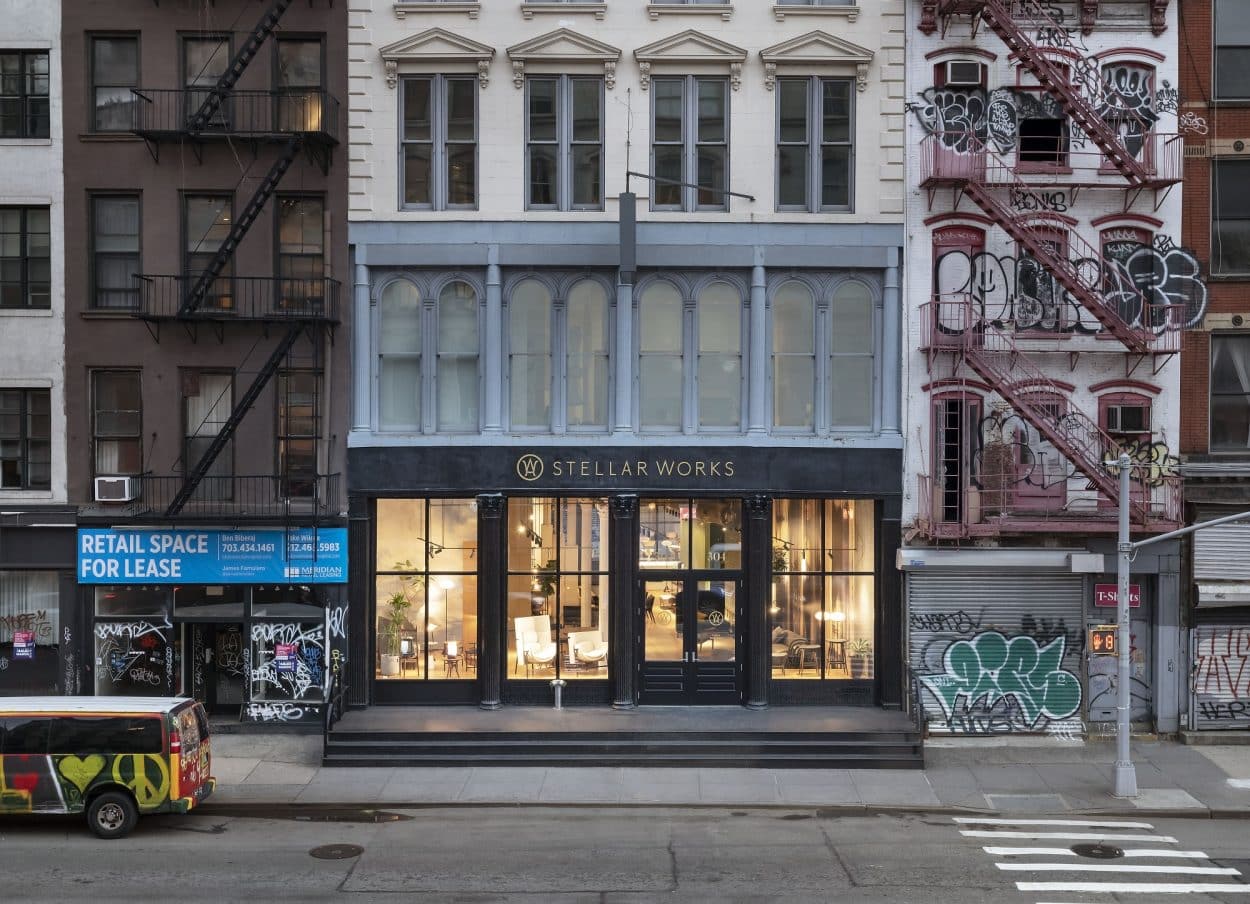 Although CEO Yuichiro Hori founded the company in 2012, Stellar Works is a partnership between Hori and luxury French manufacturers Laval. As the company has a global distribution network, collaborating with the world's most respected designers such as Luca Nichetto, Stellar Works has long since established worldwide offices and showrooms. The new flagship showroom in NYC is a natural addition to the team.
"Following this challenging year of relative isolation, we are truly excited to establish a physical presence in New York and at the center of the American design industry," said Yuichiro Hori in a press release.
"We have been building strong ties in the US since our founding, collaborating on projects and product collections with New York firms including Yabu Pushelberg, Rockwell Group and AvroKO. We see the USA as a very important market and the opening of our first New York showroom is a natural next step in the evolution of the brand."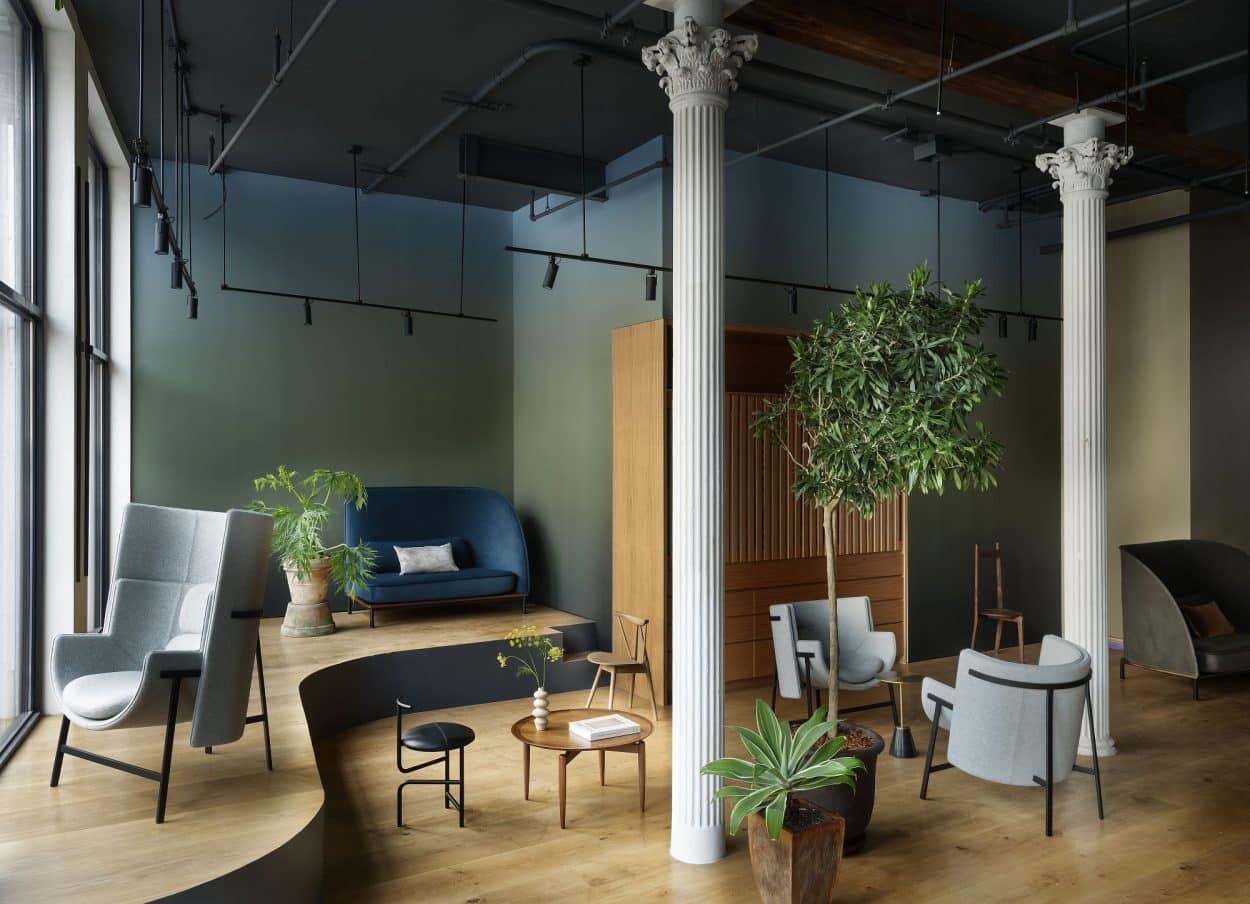 The 4,000 sq ft, two-level showroom is situated in New York's Tribeca neighborhood. It comprises a ground floor showroom and lower-level offices in a historic Italianate building at 304 Canal Street. The space was last home to New York institutions Pearl Paint and, prior to that, Canal Jeans.
The showroom features two storefronts that showcase the latest offerings from the brand's diverse range of furniture, lighting and accessories. The primary entrance at Canal street is complemented by a secondary display concept at 57 Lispenard Street that will host an ongoing series of installations highlighting Stellar Works' design collaborators.
The new space is also home to Calico Wallpaper, a Brooklyn-based studio founded by Rachel and Nick Cope, whose bespoke wallpaper are integrated throughout, changing seasonally and in dialogue with Stellar Works collections on view.