We interviewed curator Mika Cimolini who explained how design can offer some ideas for future living in a way that puts every consumer in the driver's seat of reducing environmental impact. The designers involved show how they can assist consumers in producing their own objects using recycled materials in a designer-friendly manner.
During the Milano Design Week, the SUPERDESIGN SHOW 2021 once again took place at Via Tortona 27. The main exhibition space portrayed cultural design musts from the last 20 years; however, within this area, we found the sub-exhibition [Tunnel 29] – Design for a Post-Apocalyptic World.
Tunnel 29 displayed a selection of thirty products whose goal was to look beyond the present and predict how we will live in twenty or thirty years. It's about saving the planet but staying classy with our designs.
Organized in the framework of the Slovenian presidency to the Council of the European Union and in cooperation between the Centre for Creativity/MAO, Ministry of Foreign Affairs and the Ministry of Culture of the Republic of Slovenia and the Embassy of the Republic of Slovenia in Italy; it is a promotional event that puts forward the work of Slovenian designers who express a clear interest in how best to design and develop objects with the least amount of environmental impact.
"A jury selected the products for the exhibition," architect Mika Cimolini, the curator of the exhibition, told ArchiExpo e-Magazine on Saturday, September 4, 2021. "The theme came out of the selection."
Going "green" isn't a new concept; in fact, it has been many years since designers and architects began finding solutions to improve and reverse our pollution problem as well as our impact on the planet as a whole.
"We need to ask what's left for the industrial designer," Cimolini said in regards to the response of designers and architects who have, over the years, proven invested in future living solutions.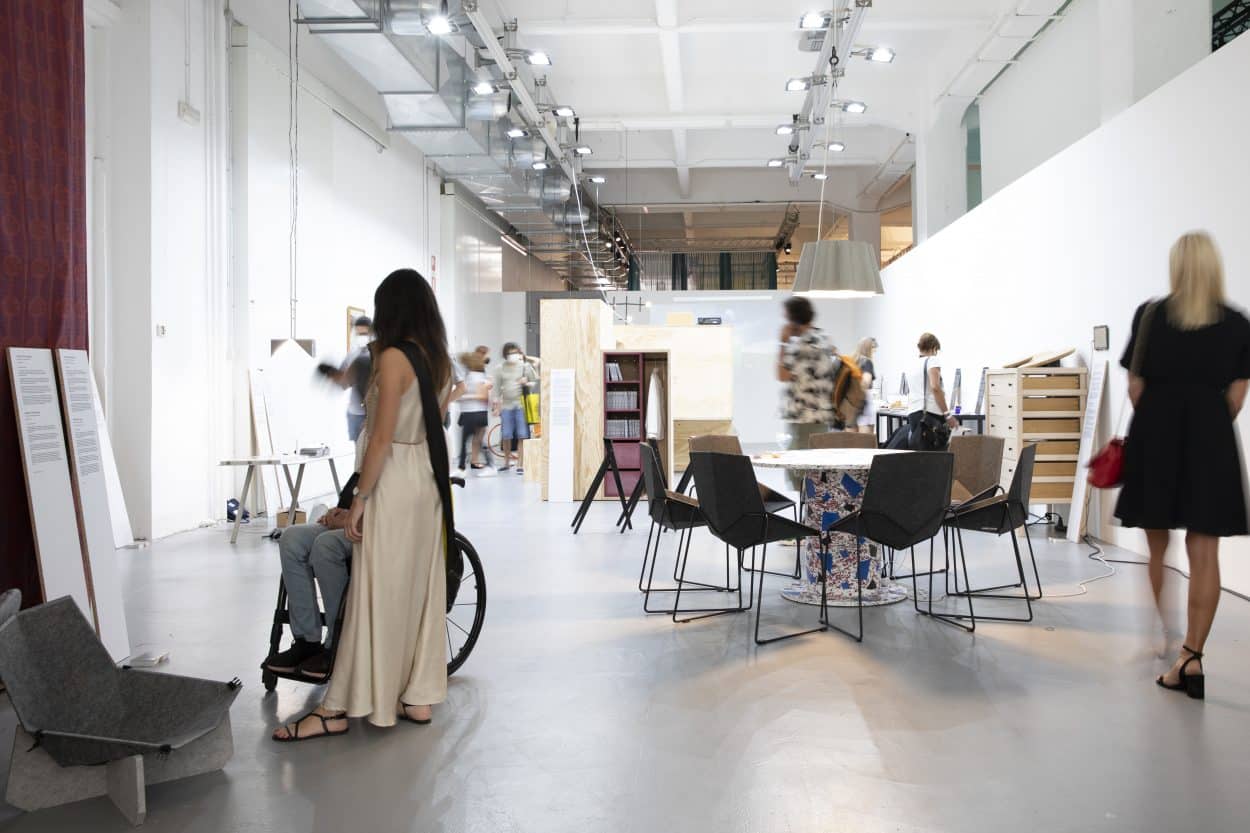 Tunnel 29, whose name comes from the location the exhibition would have taken place in 2020 before the design event was canceled, goes beyond simple recycling and new innovative building materials from recycled materials. It puts the consumer in the driver's seat and helps guide them to construct their own products from their own recycled materials.
It's the idea, anyway. Designers have put together amazing products with useful tools such as books with step-by-step instructions on "how to" build the products on display.
The exhibited projects foresee a post-industrial dystopia where life only persists in a closely controlled artificial environment, filled with DIY furniture from recycled plastics, invasive plant species and salvaged scrap metal, and where survivors grow their own food.
In order to tackle the issue of a post-apocalyptic world, the exhibition hones in on three areas of life: housing, production and food.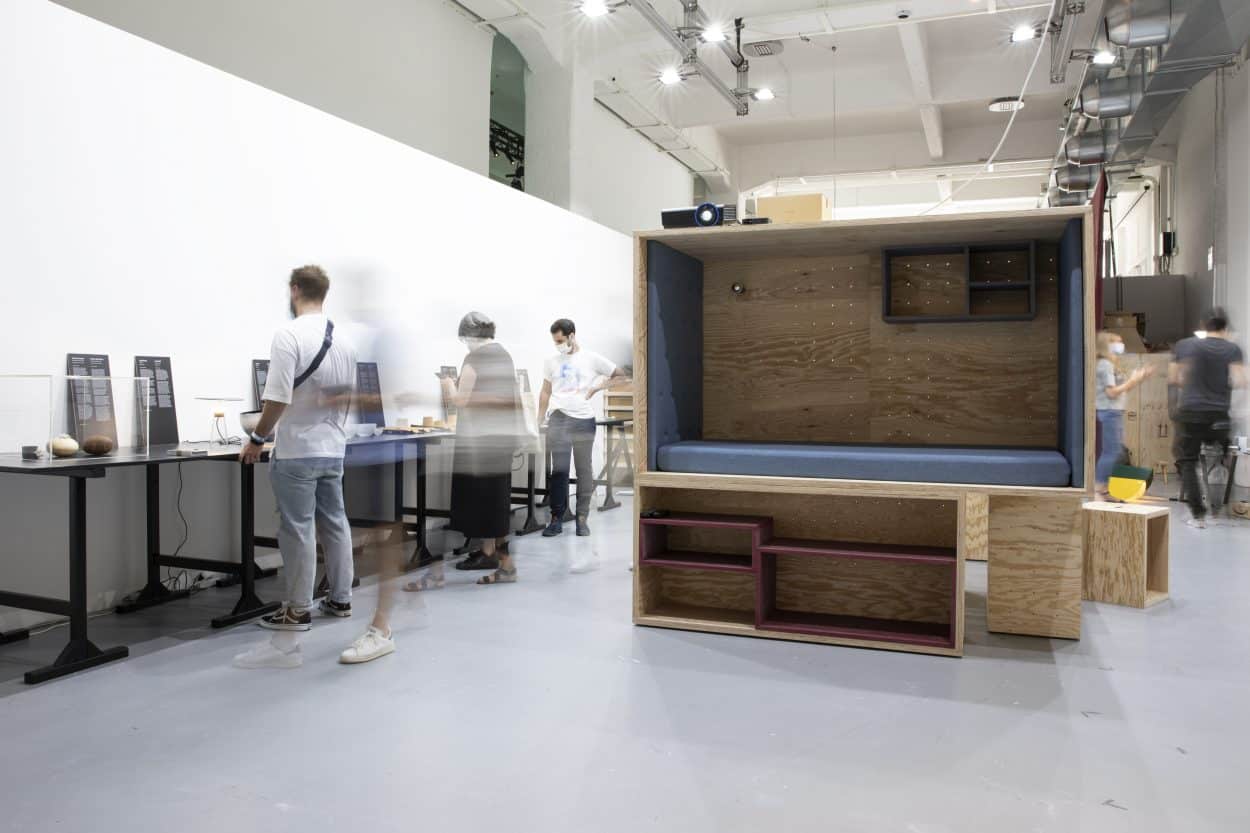 In the housing department, an eye-catching system of modular building boxes took center stage with "nonstop interior", designed by Arne Vehovar and Urša Vrhunc and fabricated by Kubus Interier. At the beginning of the exhibition, we saw a kinetic light installation called Lumitronome; it was made out of recyclable material, aluminum. Seating (Nico Less Backpack), storage, carpet and accessories (Wavy Surface and Cloudy) were available to view.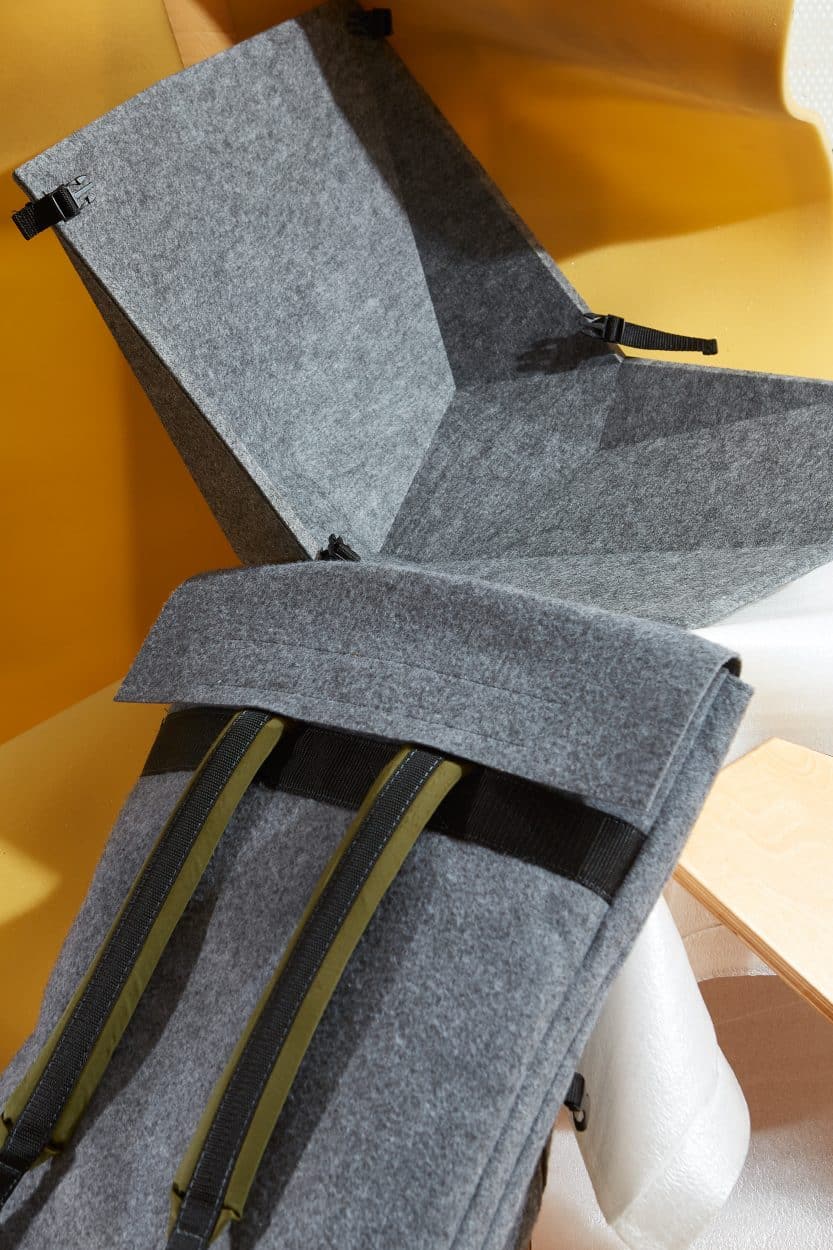 The hand-embroidered textile-wall project entitled Story of Women was the work of a group of asylum women brought together to build new relationships while creating and designing a piece of beauty.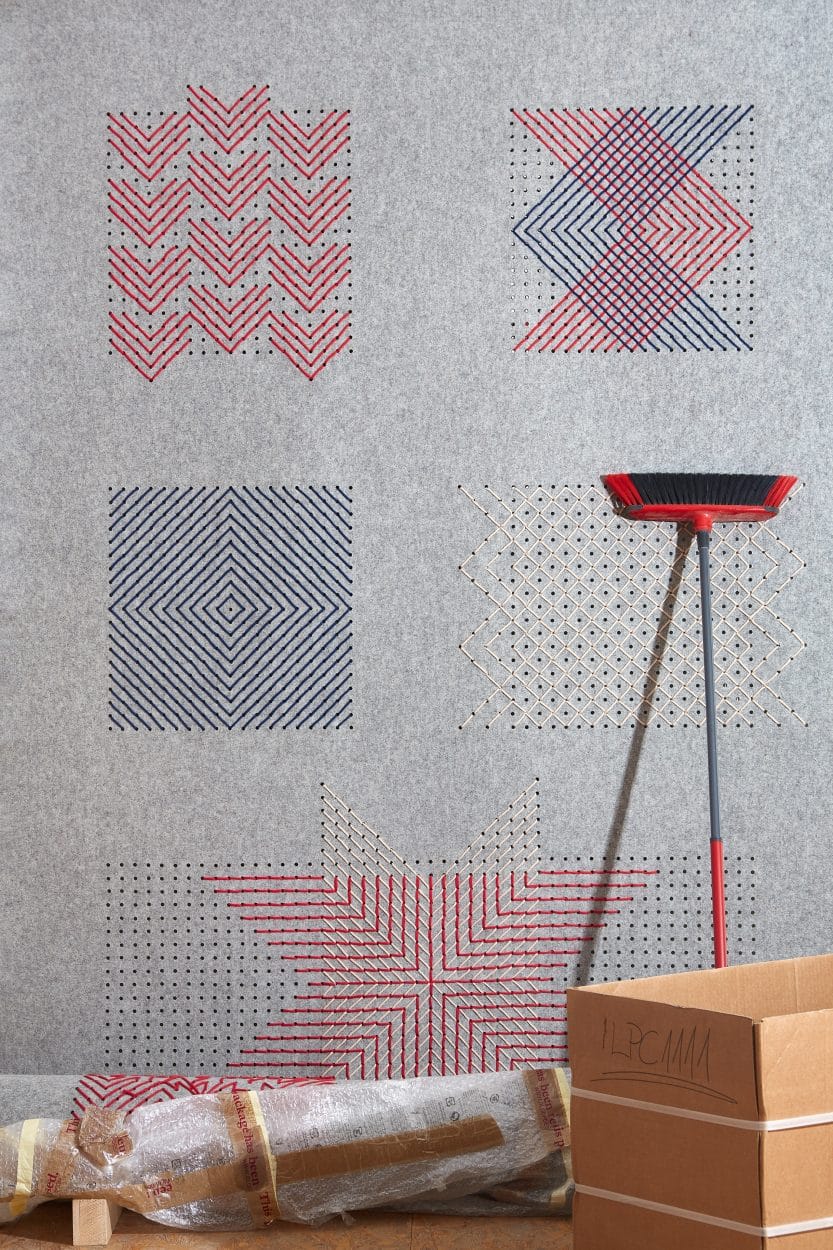 In the DIY section, there was much to absorb. Eva Garibaldi provides recipes for making bioplastics out of paper that cannot be recycled otherwise. Nina Mršnik and Nuša Jelenec made a beautiful table from recycled plastics; they basically use a massive toaster and boil plastic in order to create a new form, calling it "toasted furniture". Design studio Trajna developed a book with simple plans for making furniture from invasive plants.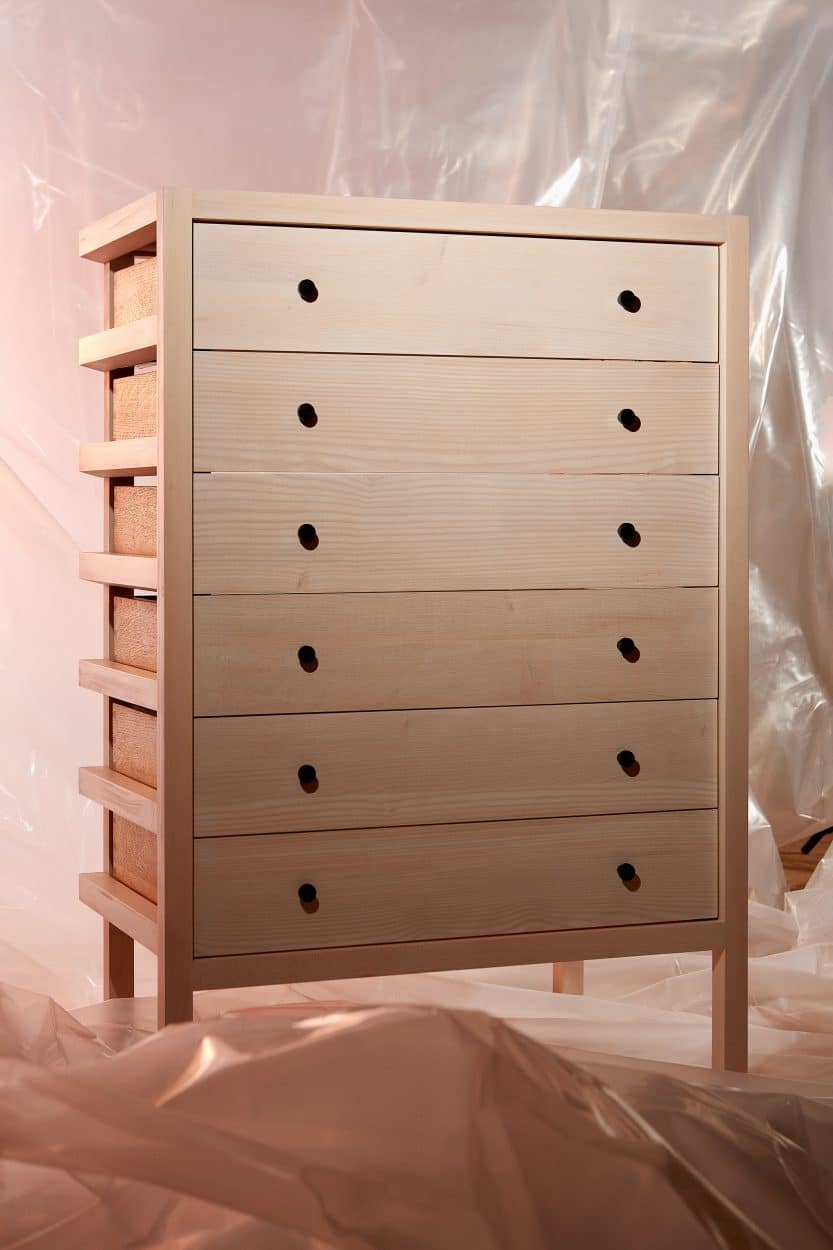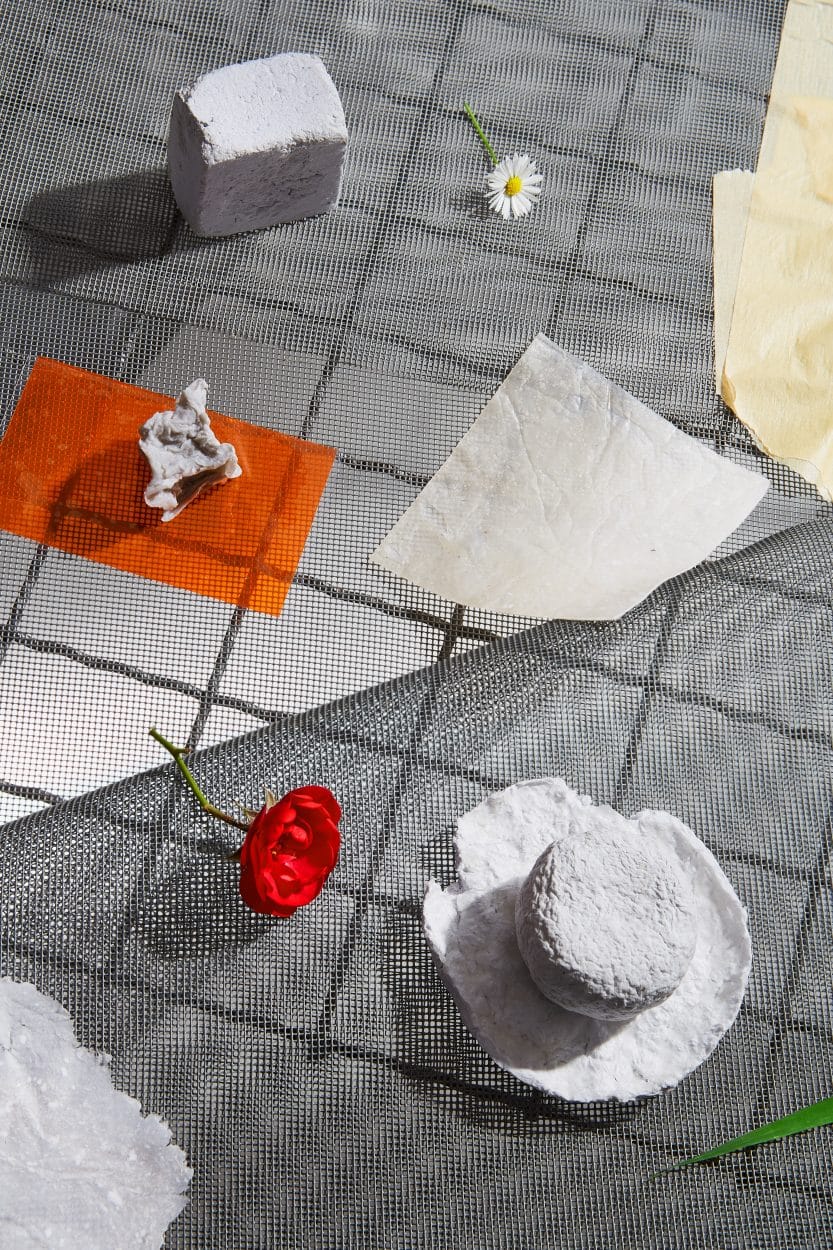 Some solutions on display for growing our own food included a clever chicken coop by Gašper Fabijan Atelier, a beautifully rustic fire plate by Tojo.i.to that can also be used for cooking, like a barbecue, wicker-clad bottles to carry water by Darja Malešič and concrete garden furniture by Tina Rugelj. Mika Cimolini believes these products are not only eco-friendly and functional, they are what society and the economy will need to survive the future.
Several of these projects will continue to be on display once Milan Design Week comes to an end as they will partake in the The Future of Living exhibition with locations around Europe.