To accompany his collaboration with Turkish brand VitrA on the Liquid collection exhibited at the Hotel Interiors Experience (HIX) in London, Tom Dixon spoke about materials in a design talk.
November 19, 2021—During the HIX event in London, Tom Dixon participated in a talk about redefining materialism led by Executive Editorial Director of WGSN Bethan Ryder. In light of his recent collaboration with VitrA on the Liquid collection, a pre-pandemic line whose release was pushed due to the current events, Tom Dixon's expertise on unearthing new materials and reinventing classics put him at the forefront of the topic.
It's important to remember that Tom Dixon is not a design agency but a label, as the designer mentioned very quickly at the beginning of the discussion. The British luxury design brand has two restaurants and a retail shop, founded in 2002 with its Design Research Studio in 2007. The initial lockdown of 2020, which paused many industries, opened the door to the designer, who found himself twiddling his thumbs, bored, to pick up experimenting with materials again, with his own hands.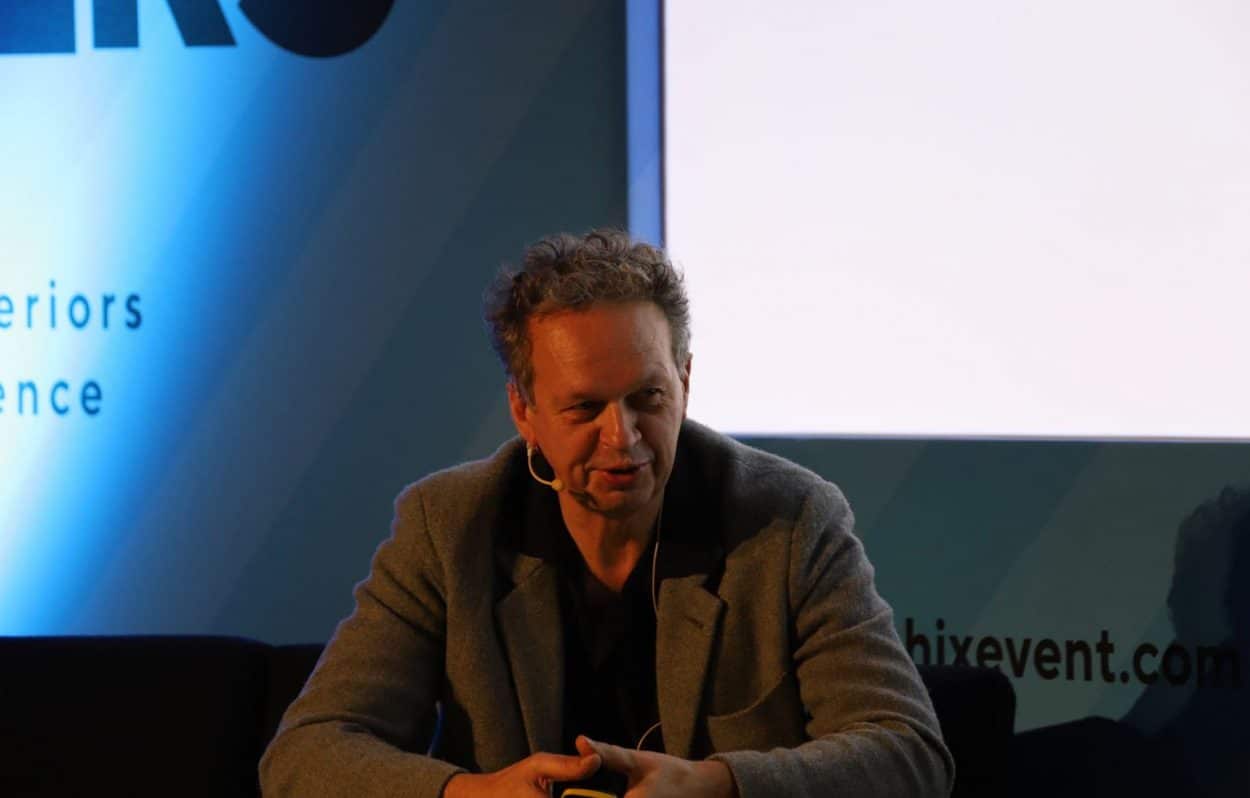 "I got back into 'doing' instead of 'delegating'," said Tom Dixon, who rose to prominence in the 1980s as a maverick, untrained designer with a line in welded salvage furniture.
Master of material innovation, his experimental hands-on approach to design has driven an illustrious 40-year career which has evolved into a globally renowned luxury brand, with representation in 90 countries.
"The problem for us was supply. No one knew if we'd ever be able to sell anything ever again," said Tom Dixon, referencing a domino effect with the supply chain for materials.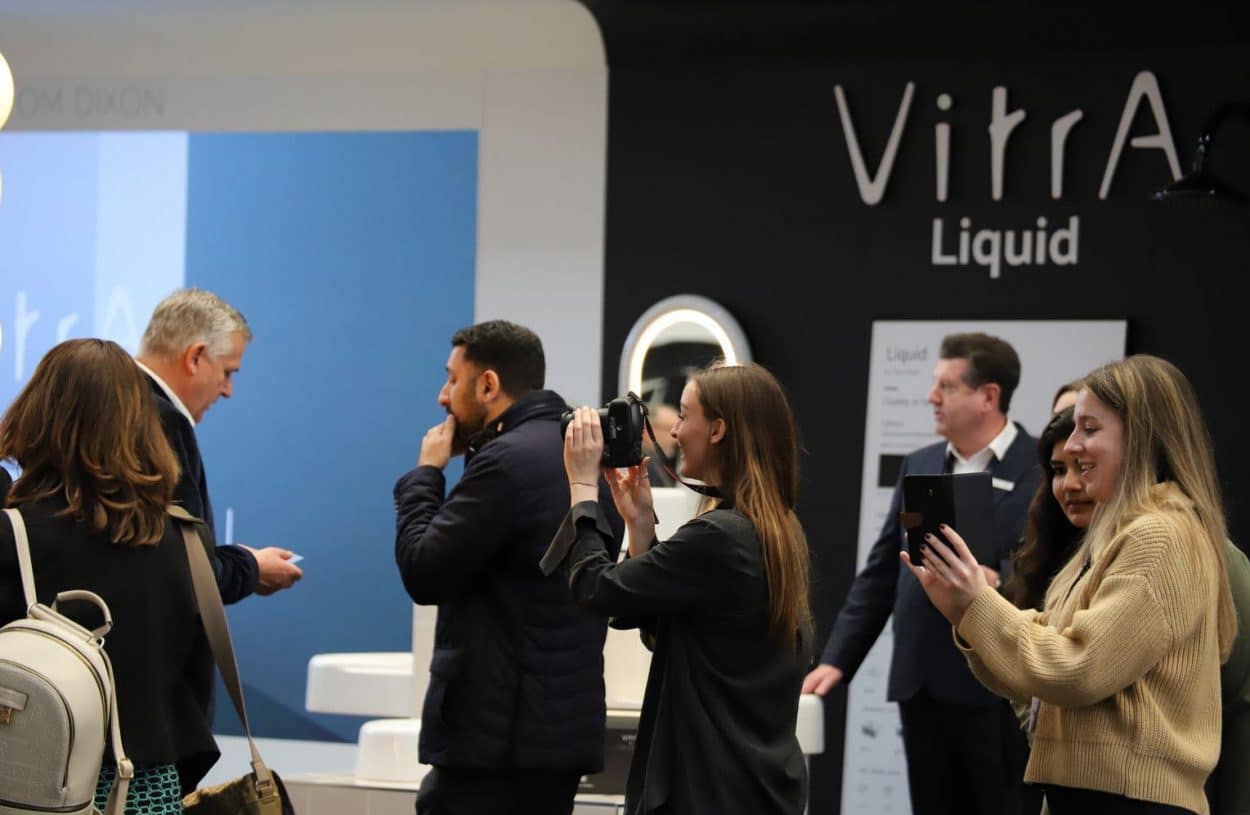 VitrA had planned on launching the Liquid collection by Tom Dixon at ISH in Germany in March 2021, but the event went digital and the company either chose or was forced—due to the supply shortage—to wait. Bathrooms that have lasted a hundred years, such as the butler sink, influenced Tom throughout the design process of the Liquid collection, the result of a three-year collaboration. The butler sink hits the target for hygiene and sustainability, two of the biggest topics of the moment, according to Tom whose departure in design was with recycled materials.
"The first question I usually get asked has something to do with sustainability," said Tom Dixon, who was later asked a question on the topic from a member of the audience, the first question in the Q&A time slot.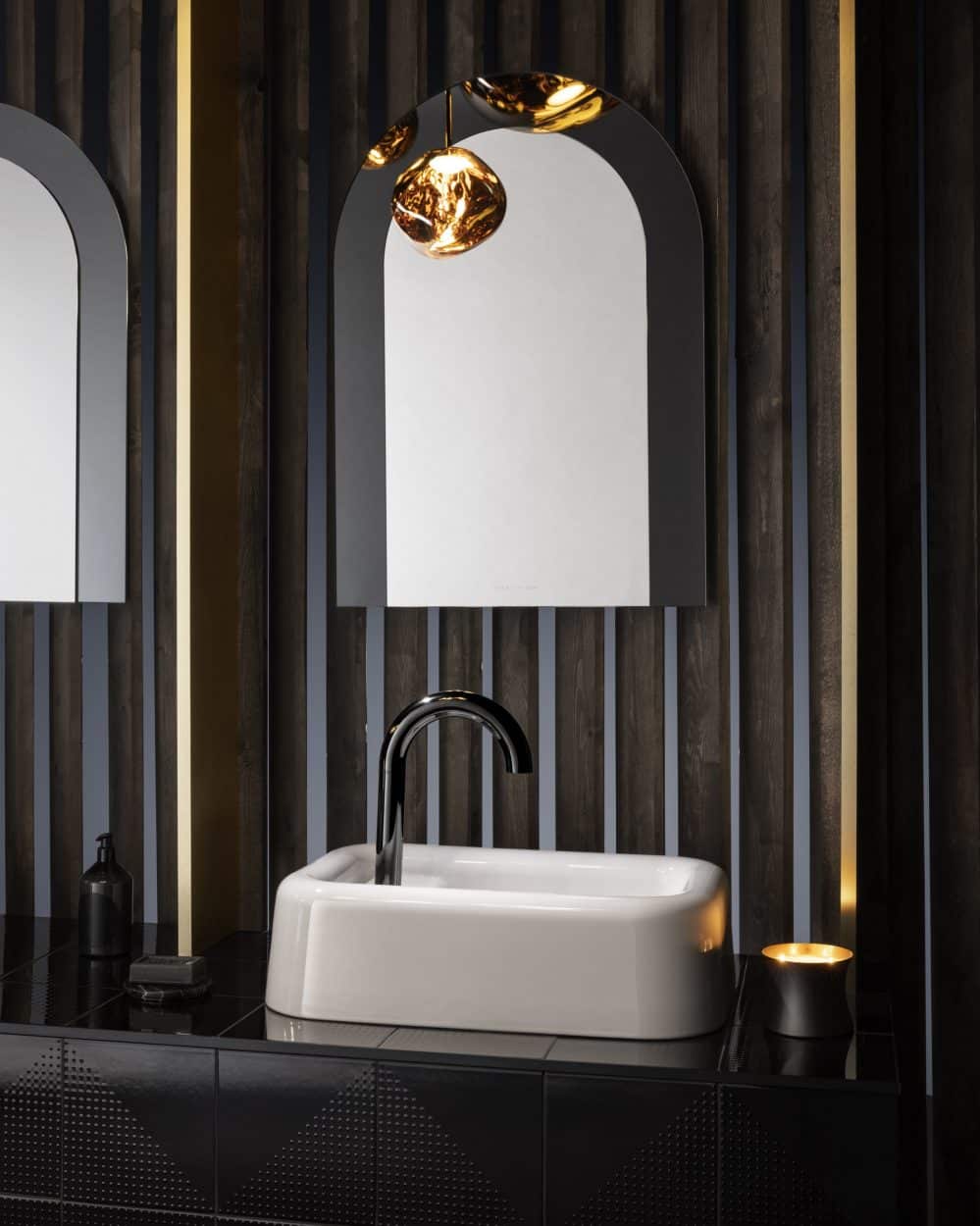 Tom Dixon mentioned using cork, hemp, marble waste and mushroom-based materials and other plant-based materials that he said nearly all designers are working with at the moment.
"Everyone's got to take steps and not because the government implements legislation. If you do your job properly, products get used and handed down and reused. Stuff should not be made to be disposable. It should serve people for a long time."
Lower-grade aluminum can be used in furniture, he said, and it can be recycled. It's very sustainable when recycled but not in its initial use to produce an object as it requires a lot of energy. He showed HYDRO on the screen, a fat chair he previously designed. This limited-edition chair was created in collaboration with HYDRO, the biggest aluminum producer in the world. It has been blow-formed through a process called Superplastic Forming at high temperatures and then laser cut by robots. These methods were developed in the automotive industries to make deep and complex forms that were impossible to achieve a few years ago. The company HYDRO will collect the chair once it's ready to be recycled, at the end of its life.

"The crime is single-use plastic. Recycling plastic uses a lot of petrol. You need to be careful what it is you make and make sure it's long-lasting. It's the only way you can justify it."
Although designers have been experimenting with eco-materials, the problem of economics and social status plays a part in why the timeframe for the industry to become completely sustainable and eco-friendly has been, and remains, so slow.
"People are addicted to cheap things. They can talk and talk about sustainability but most people can't afford it or understand the depths of what it means. It's the most important subject but the only answer is making less. From the perspective of plastic, there's a lot of work going on and I hope it'll bear fruit which will allow us to be carbon negative."
He made reference to a piece of legislation passed years ago in California requiring all lamps to have integrated LED lights, as these were the then-promising types of bulbs. It made things slower, according to Tom Dixon, since you couldn't change the bulb that was integrated into the lamp. It made for more waste, too.
An important solution re-emerging from past decades is locally sourced materials and products, a pandemic response, according to Tom. Made to order rather than in bulk could also be a solution.
Ultimately, the slogan for upcoming years could be: Make less.