Designing cutting edge structures to house zoo animals is no easy task. Anyone who has witnessed moping lions or waited hours to catch a glimpse of a reclusive marmoset will understand why. The best facilities must ensure creature comfort while also providing creating immersive, visually pleasing experiences for visitors.
Opened to the public in April, the spacious new panda enclosure at Copenhagen Zoo raises the bar when it comes to zoo architecture. Co-designed by Bjarke Ingels (founder of architecture firm BIG) – together with Schønherr Landscape Architects and consulting engineers from MOE – it manages to accommodate its celebrity inhabitants in style while simultaneously pandering to their unique needs.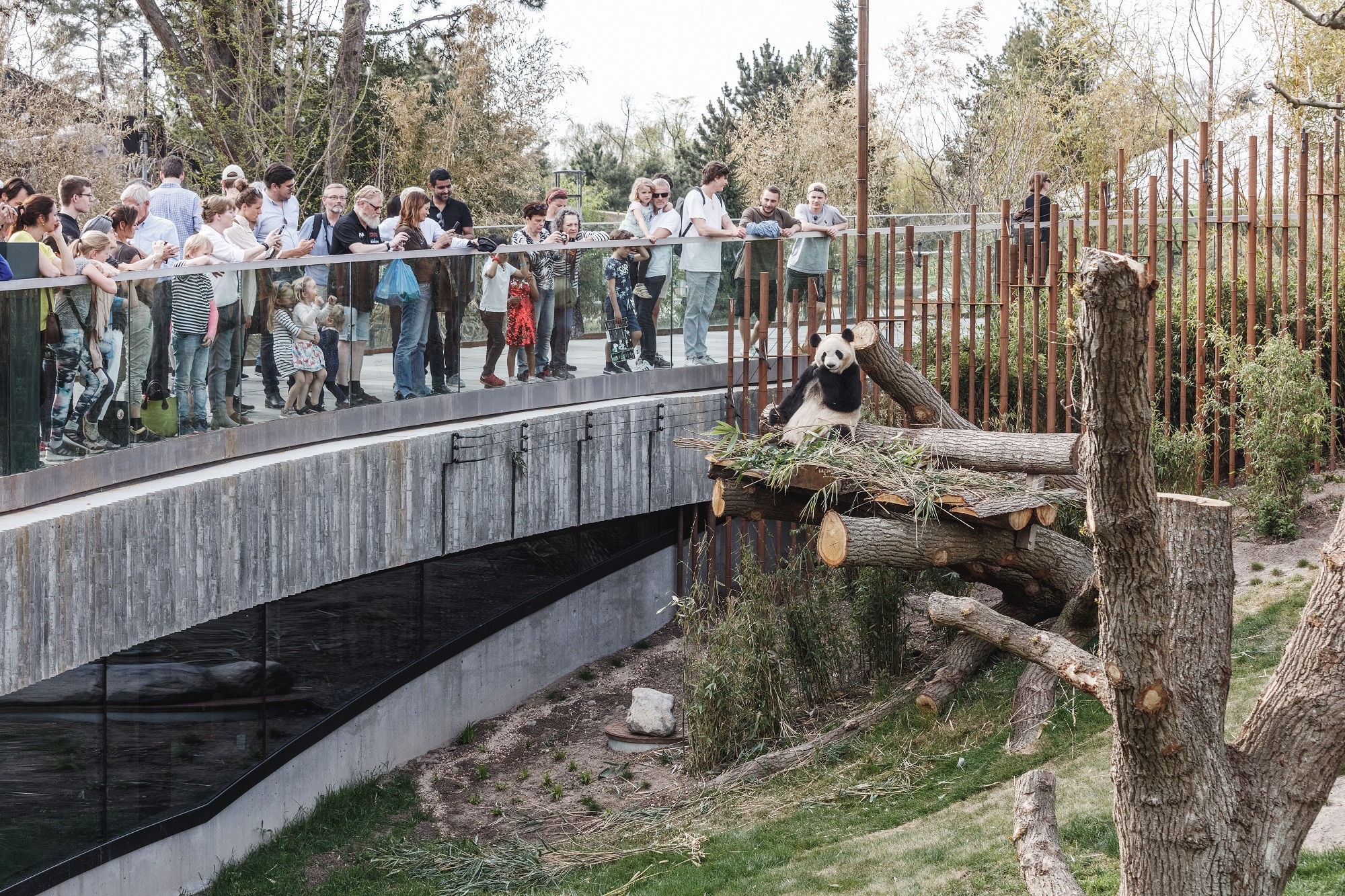 Anchoring one of the oldest zoos in Europe, the new 21 million-euro, 2500 square-meter panda house is situated next to Norman Foster's elephant house. The interior is designed to resemble the natural habitat of the two bears (named Mao Sun and Xing Er), providing a harmonious indoor-outdoor space for the animals to roam freely and breed.
With its dualistic, yin-yang aesthetic, the circular enclosure's split structure reflects its residents' oriental origin.
"Architecture is like portraiture," says Ingels. "To design a home for someone is like capturing their essence, their character and their personality in built form."
The divided structure of the panda house has function as well as form. To increase the probability of mating, partnered pandas should not be able to see, hear or even smell each other for most of the year.
"The male and female sides complement each other to form a single circular whole," explains Ingels. "The curvy lines are undulating in section to create the necessary separation between Mao Sun and Xing Er, as well as between pandas and humans."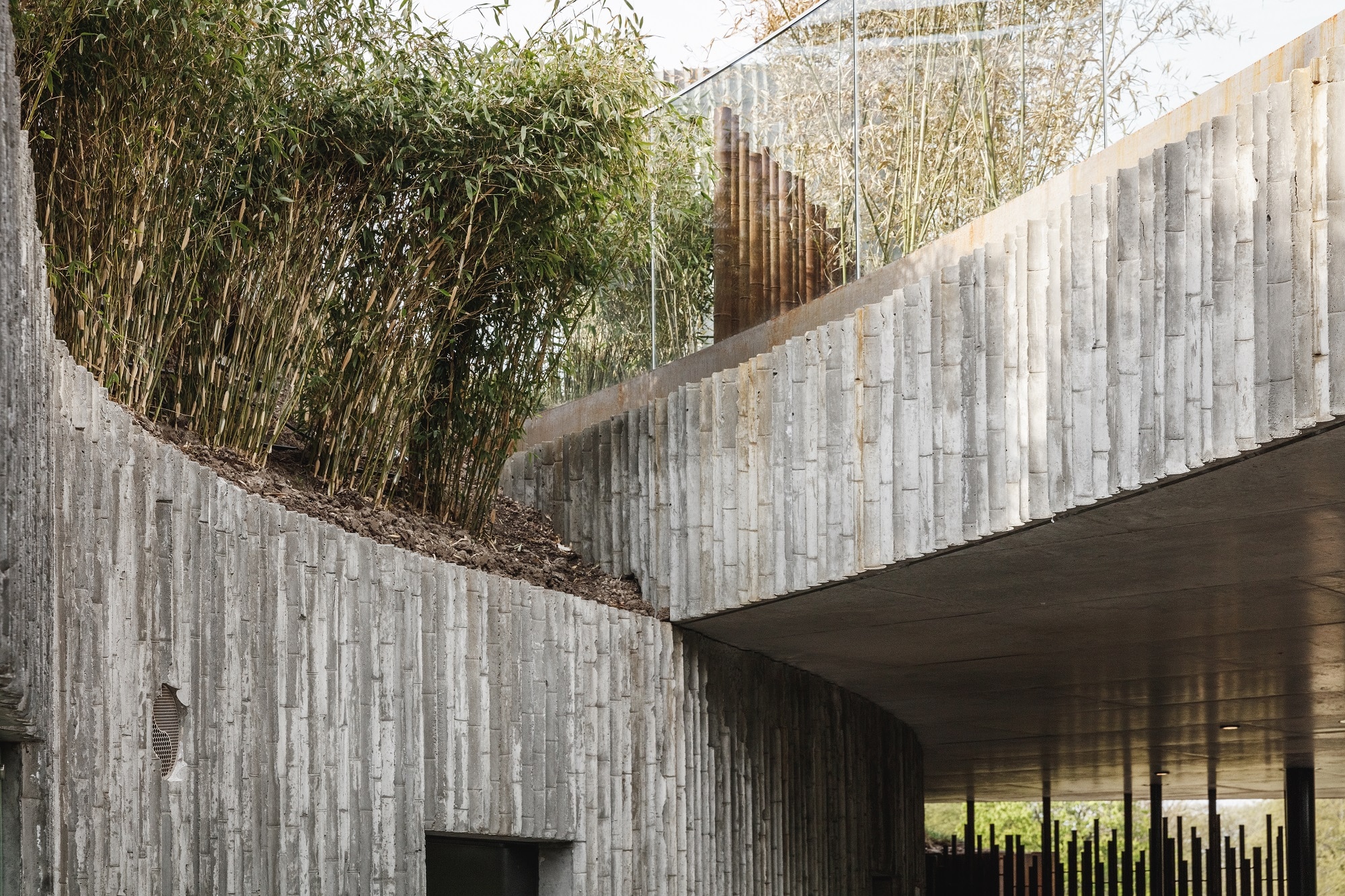 The design of the panda house also optimizes the visitor experience. Two separate levels – a ground floor with a restaurant and access to interior spaces, and an upper floor wrapped around a rocky slope with Nordic plantings – offer a variety of perspectives onto the pandas and their habitat. All interiors are designed to ensure the enclosure's lush vegetation remains at eye level.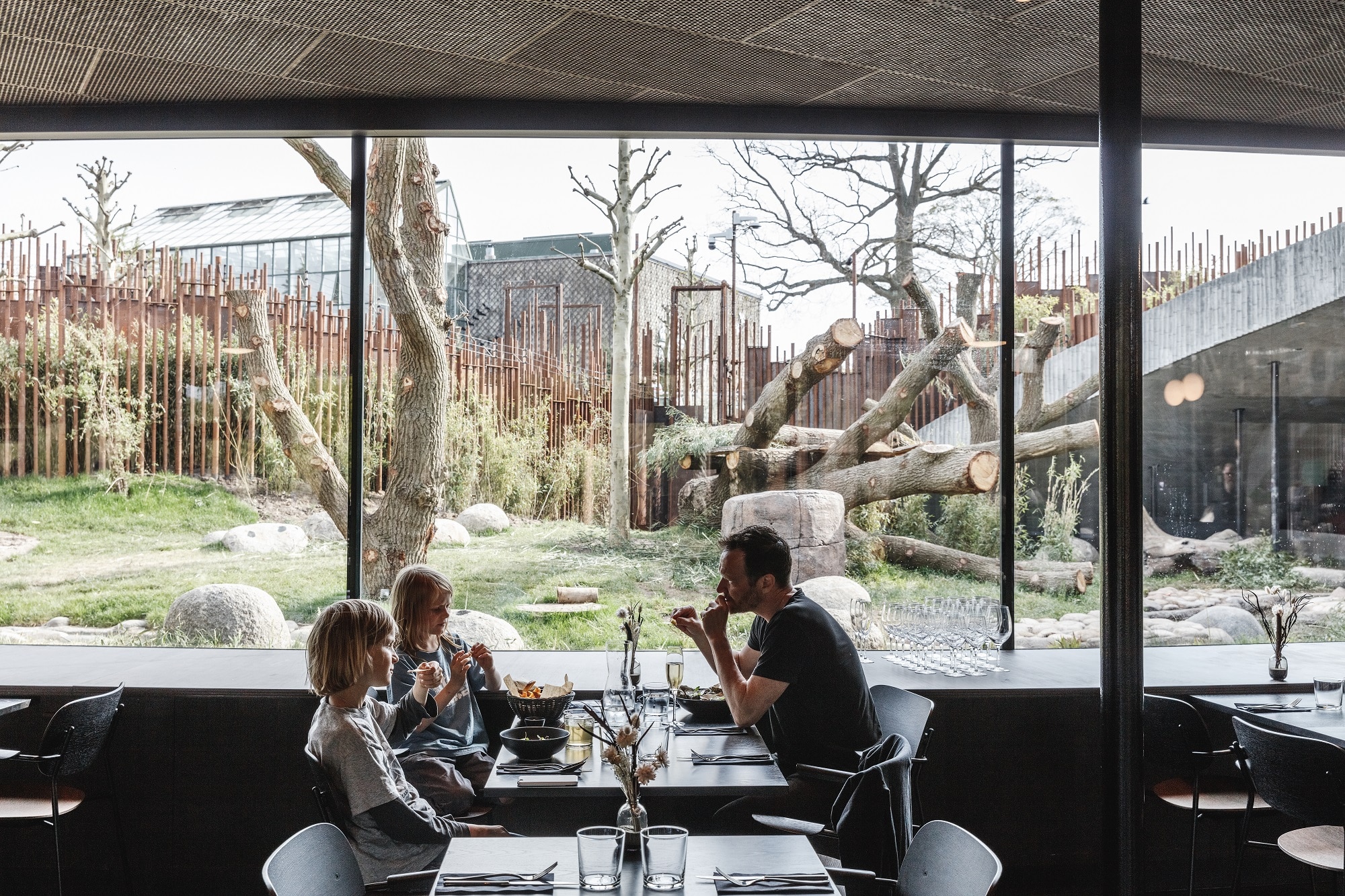 "We wanted it to feel as though humans are visitors in the home of the pandas, rather than the bears being exotic guests from faraway lands," says BIG Partner-in-Charge David Zahle.
Zoos that present caged animals like museum exhibits fell out of favor long ago. By catering to the needs of bears and humans, the yin-yang design of BIG's panda enclosure strikes the perfect balance.