Prior to being the first Brazilian company to take part in EuroCucina in 2022, Ornare was a recipient of the Best Booth Editors Award at New York ICFF in 2021 and is preparing its fifth consecutive appearance at the next Salone del Mobile. The company also launched its first showroom in Dubai in January 2022.
In Brazil, the word Ornare is synonymous with sophisticated, custom-made wardrobes. The brand's journey began in 1986 when the founders, engineers Murillo and Esther Schattan, husband and wife, began producing wardrobes and opened their first showroom in São Paulo. Three years later, as the demand for the company's products and services grew, they decided to build their own factory in Cotia, just outside São Paulo. In 1993, they opened a head office and flagship showroom on Alameda Gabriel Monteiro da Silva, an elegant street that is the most important hub of interior design in the country. A virtual tour of the flagship is available here.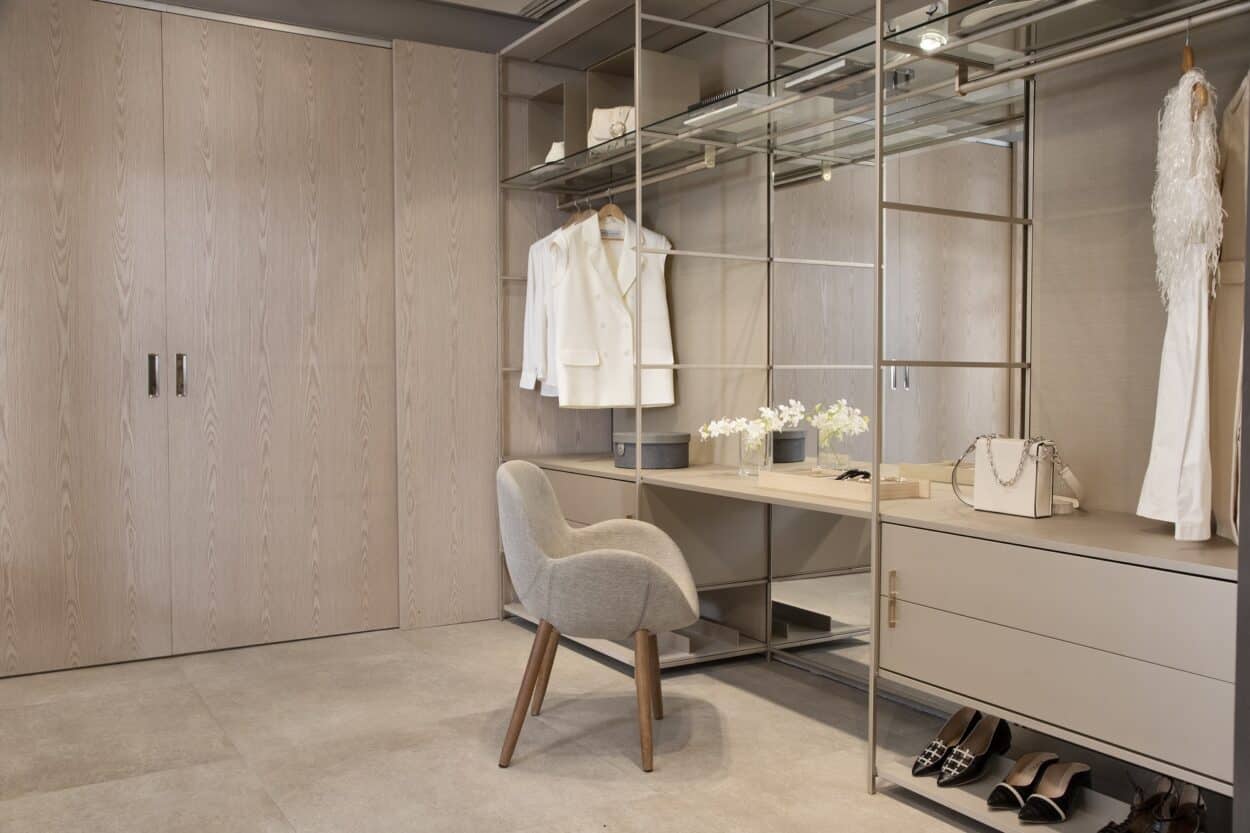 Ornare currently has 12 showrooms in various Brazilian cities and has also been enjoying success abroad. The company began its internationalization in 2006 with the opening of its first flagship store in Miami – which was later followed by showrooms in Dallas, Houston, Los Angeles, Greenwich (CT), Southampton (NY), Dumbo-Brooklyn and New York City. Also, Ornare launched its first showroom in Dubai in January of this year.
Today, the second generation of the family – Pitter and Stefan Schattan, the founders' two sons – now leads the international expansion of the business. The company now develops, manufactures, delivers, installs and guarantees not only wardrobes but complete kitchens, wall systems and bath and utility room cabinetry.
"Since the beginning, we have been making items that look modern but will last forever, passing the test of time and remaining in our catalog," Esther Schattan explained to ArchiExpo e-Magazine at Ornare's aforementioned headquarters in São Paulo.
From various wood finishes to the colors and types of glass chosen, much of the materials used by Ornare are supplied on an exclusive basis by its suppliers. Precision and strict quality control dictate the production process in the factory in which all the items supplied for the Brazilian and overseas markets are manufactured. Also, the final assembly and installation of Ornare's products in the clients' homes do not require any modification work involving dust-making cutting tools; plus, all the wiring is already built and integrated into the panels.
Mixing and Matching Products from Different Collections
Ornare offers an innovative option to its clients which allows them to mix products from different collections as well as from collections of ranges originally developed for different rooms.
"We used to have completely separate production lines in our factory. But people would look at a kitchen in the showroom and ask 'why can't I have this in my bedroom closet'? This was happening so often that we decided to allow the mixing of our lines – with a few adaptations when necessary – while still maintaining unity and harmony in the final products," Esther said.
In order to facilitate this, Ornare developed software capable of processing different blueprints and translating them into the language of the factory's machines. This integration needs to be implemented not only in the production process but also in the logistics and delivery.
Ornare's range of cabinets for kitchens, bathrooms and utility rooms is also a product of enthusiastic customer demand, as the firm originally only specialized in wardrobes. But before navigating these new waters, Ornare did its "homework"; listening to suppliers and architects, as well as delving deep into the technical requirements and specific characteristics which lend each item functional practicality in various settings; be it in a kitchen, a bathroom or any other room.
Technology and Sustainability
Ornare has been using augmented reality to give its customers a better idea of what the projects would look like in their homes. With the help of the Italian program Virtuo, the content of the blueprint is projected as a 3D, life-size video showing a person walking around the ambiance. Although not necessary, special glasses can be used allowing for a more interactive experience, with users being able to open doors and drawers, change colors, turn on lights and so on.
"This innovation optimizes everyone's time, as 'seeing' the final results in their own home leads the client to ask for fewer changes throughout the process. In doing so, we save human and physical resources, including transport," Esther said.
And that leads to the subject of sustainability. Ornare is the first Brazilian firm in the luxury furniture sector to receive a management certification from Forest Stewardship Council (FSC).
"Many people say that nowadays, sustainability is a given matter, a 'sine qua non' in business. But we understand that sustainability still marks out a company that not only takes it seriously but, like us, has it in its DNA. If the vast majority of companies did these things right and kept being certified year after year, we wouldn't be discussing this," she said.