The trio of female Frenchies who founded online luxury design platform The Invisible Collection have proven that a 100% digital concept can result in successful sales in the luxury world.
March 24-28, 2022—In the exquisitely designed aisle connecting halls 6 and 7 of Maison&Objet Paris, visitors experienced splashes of luxury through small yet powerful showcases on display like a fashion model walking a runway. Leaving hall 7 in the direction of hall 6, the spotlight was on The Invisible Collection, the first online platform to sell a curated selection of outstanding pieces by the world's best interior designers and handmade by the most talented craftsmen.
Founded five years ago, at a time when e-commerce was about to grow exponentially, the platform was devised by friends Isabelle Dubern and Anna Zaoui who shared a vision of how they might get the luxury sector to accept and adopt the use of an online marketplace. Only months after Lily Froehlicher joined them in the venture, the project transformed from dream to reality.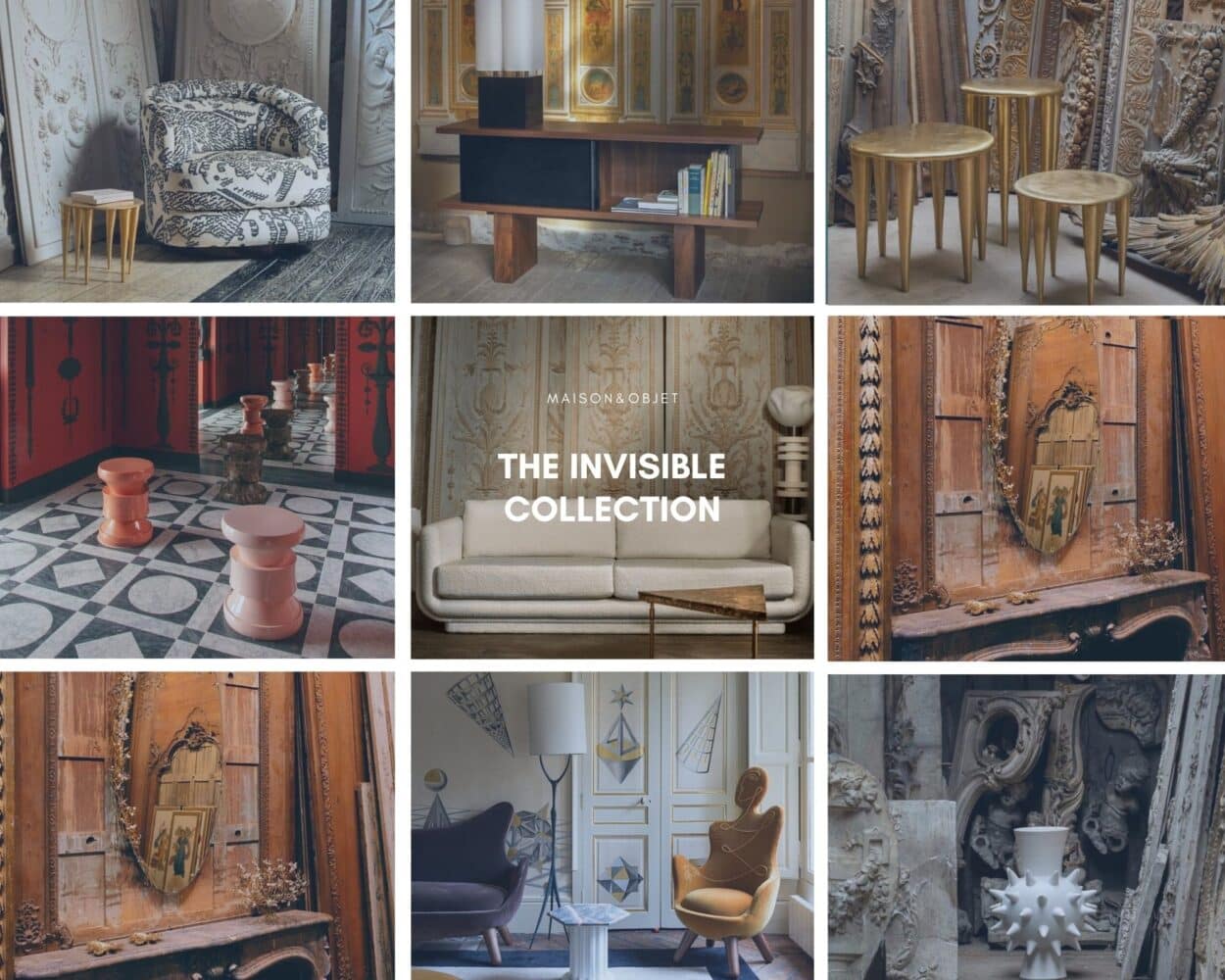 "We had to adapt a lot, as three French women in London, entering a market which wasn't considered very French," Isabelle Dubern said during a conference held at the event on Friday. "It was quite a step in itself to show pieces with different aesthetics and different references. It helped us, though, and drove us to success."
"Heading into a market which, at the time, wasn't considered favorable. We relied on and pushed the taste for European craftsmanship and design that has existed for a long time among Americans who, in the end, were early adopters of the [online marketplace for luxury products]."
During the restrictions implemented by worldwide governments in response to the COVID-19 situation, architects and designers worked from home and had to find a new approach for sourcing, compared to the traditional in-person look and feel of examining products. Online searches made it possible for professionals and individuals working on private projects to access various products despite distance.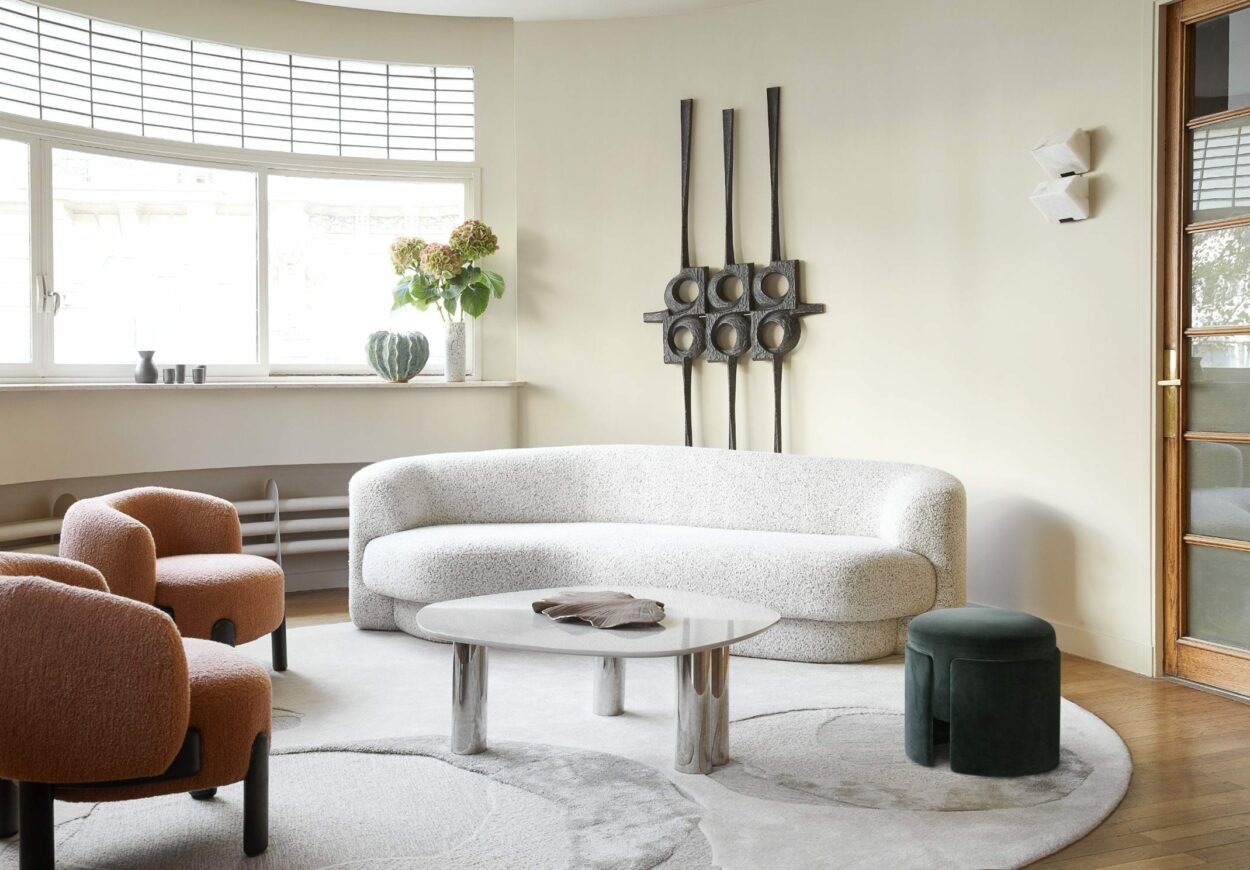 Although the standard delivery time by The Invisible Collection ran longer than traditional companies who could provide faster product arrivals; following the restrictions, it changed.
The online marketplace is the best, most modern way to sell luxury products, according to Isabelle who recounted anecdotes of the company's early days which showed how simple and productive selling via an online marketplace could be. Still, it's an entire process, a chain of events or activities.
"You don't just put a sofa in your basket, click; then the sofa arrives at your place. There's a lot that goes into it in between the two."
A lot of thought goes into selecting the pieces as well. The company doesn't put anything and everything on their website, as Isabelle Dubern explained. The common thread of the pieces available for purchase on the platform—+2500 pieces by +200 designers—is quality.

From Pierre Yovanovitch's iconic armchairs, Jérôme Faillant-Dumas' exquisite Cabinet of Curiosités, Damien Langlois-Meurinne's sculptural Coming Over Table to the whimsical Conversation Collection by Vincent Darré, The Invisible Collection is the go-to place where design meets art. The online platform receives mainly custom-made orders, amounting to 80% of the total orders to date.
Ahead of their time, the women behind the company were already responding to the need of rethinking custom-made interior design projects.
"There's currently a rejection of the 'total look'," Isabelle said, in regards to the concept in which every element of an ensemble should complement one another. "It wasn't so much the case when we started. Mixing any of the unique custom-made pieces [we sell], rather different from one another, works very well because they're all beautiful, they're rich in culture and fabulously manufactured."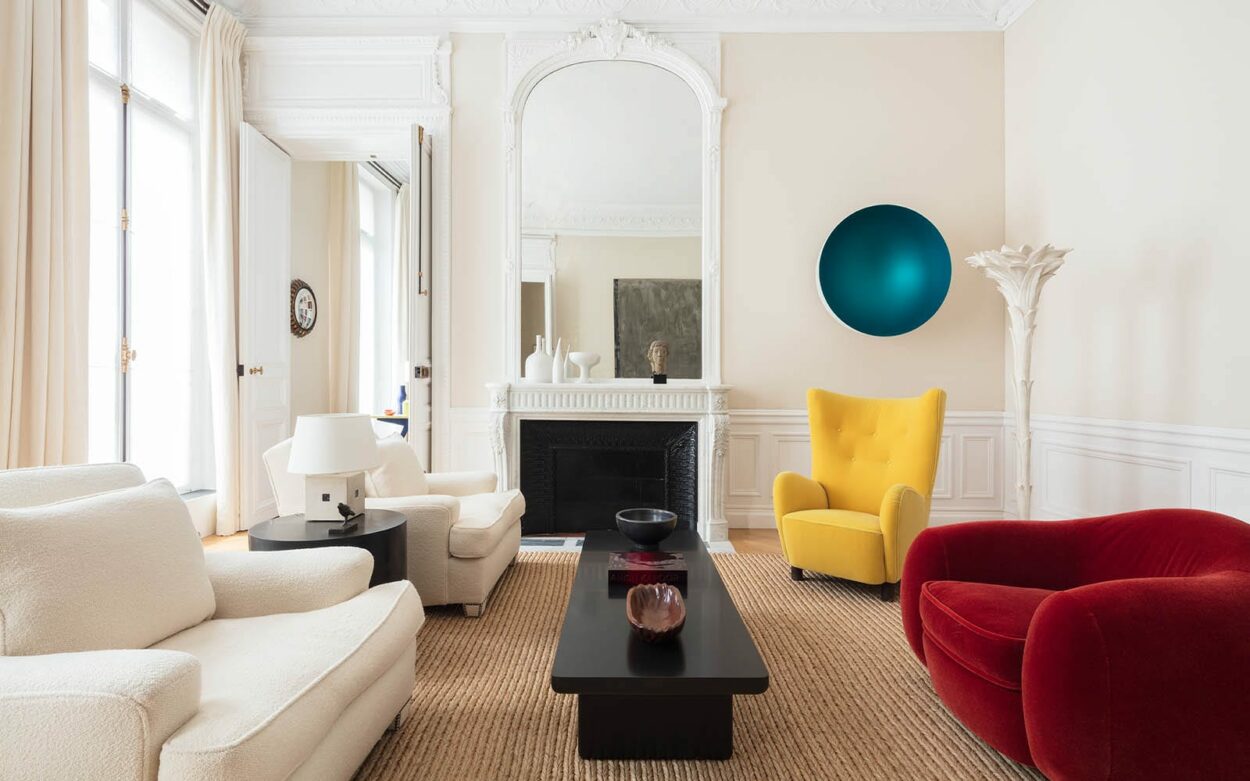 In addition to valuing time and craftsmanship and preserving local heritage, The Invisible Collection partakes in responsible manufacturing for which they strive to minimize our environmental impact whilst supporting local communities.
"All our furniture and objects are designed and manufactured to stand the test of time and to be passed on. We don't mass-produce furniture, nor do we produce waste: each piece of furniture is made to order. We value the eco-friendly practices of our decorators and craftsmen who create unique designs by using noble, recycled materials and certified woods."
Sold online and throughout pop-up exhibitions in Paris, Miami, Milan, London and New York, the pieces are now available to view in their private showroom in the heart of Belgravia, London.