Two in one, the Versâtis – Eurokera table by Jean-Marc Gady acts as both a worktop and a reception with multiple functions that are integrated on a glass-ceramic base.
Its smart platform is a disruptive and innovative proposition. It is equipped with four induction cooking zones (automatic detection, control via a mobile app/tablet), one warming zone inviting conviviality and two wireless mobile charging zones (automatic detection).
In addition, the two mobile devices (360 ° camera and connected interactive projector) invite new uses and allow unlimited flexibility. The screen-printed marking on the glass-ceramic allows the intuitive identification of functional areas while offering a contemporary decor that blends in with a refined interior.
The technical challenge of the project: the integration of the functional elements in a reduced volume of the tray (10cm) and the maintenance of the imposing ceramic glass surface (110cm x 240cm) and its thinness (0.6cm) on a visually light structure.
BRAND: VERSÂTIS – EUROKERA
MATERIALS: glass ceramic, brushed stainless steel varnish, lacquered medium
DIMENSIONS: 2405 X 1105 X 900MM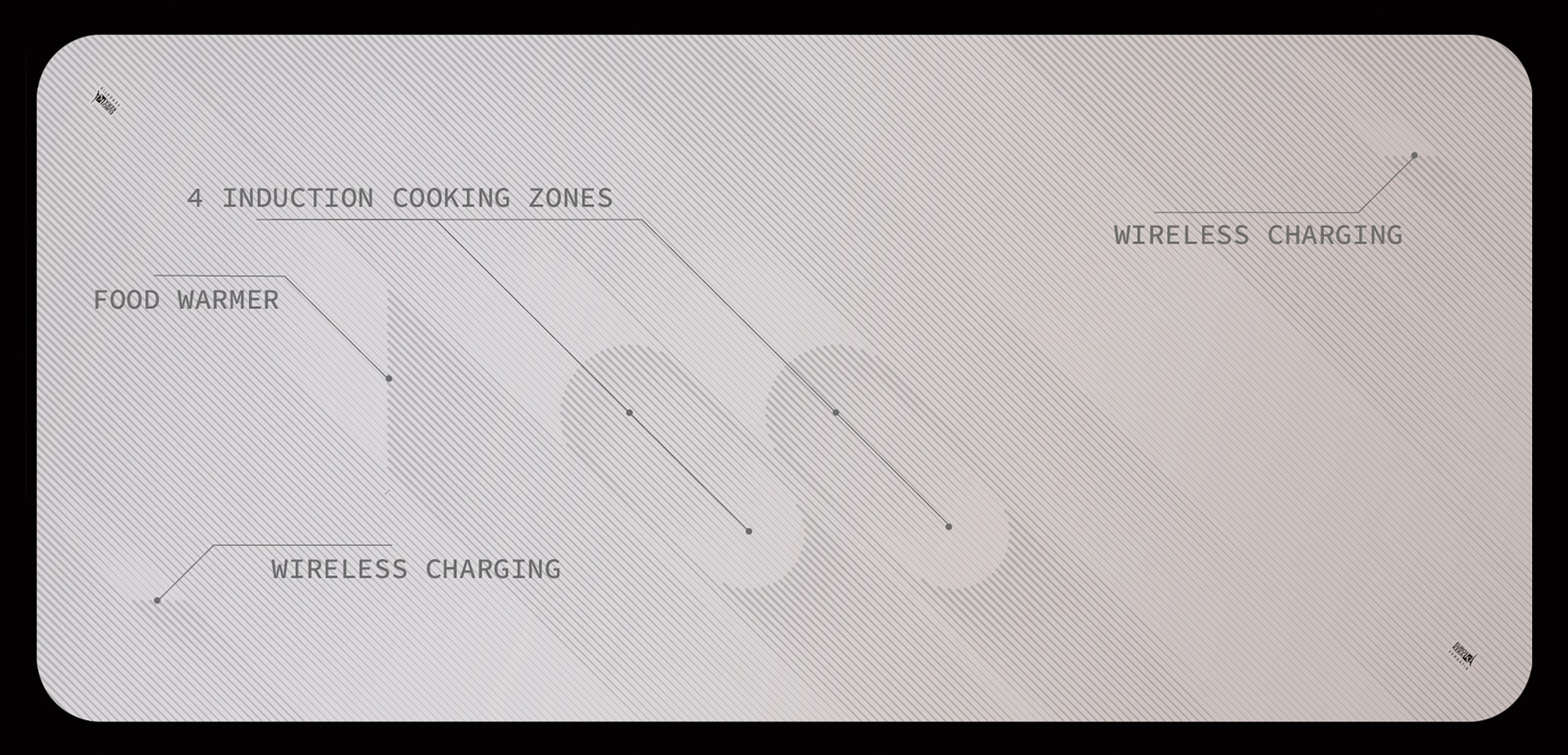 Image credits: Courtesy of Jean-Marc Gady