During Fuorisalone 2021, Tortona Rocks sixth edition "The Design Ahead" focused on innovative, durable and aesthetic concepts and ideas that will shape the world of tomorrow.
After a year of constant change, Tortona Rocks sixth edition entitled The Design Ahead explored the reconnection between the interior and exterior in its theme "In – Out". The event tied together innovative materials, the use of artificial intelligence, respect for the environment with the development and research of a system for an increasingly circular economy.
It follows last year's digital-based experimentation during the halt of all physical trade fairs and events. In previous years, Tortona Rocks had received much public acclaim as it is a contemporary design hub that focuses on sustainability, technology, innovation, research. It's known for being a wide-reaching incubator for trends in product and furniture design, technology, installations, and the creation of site-specific projects.
Read our articles from 2018 and 2019.
For the occasion of Fuorisalone 2021, Tortona Rocks presents The Design Ahead, a selection of internationally renowned companies and exhibitions to offer a composite narrative of the forward-looking design world.
Here's our pick of standout companies and designers found at Tortona Rocks: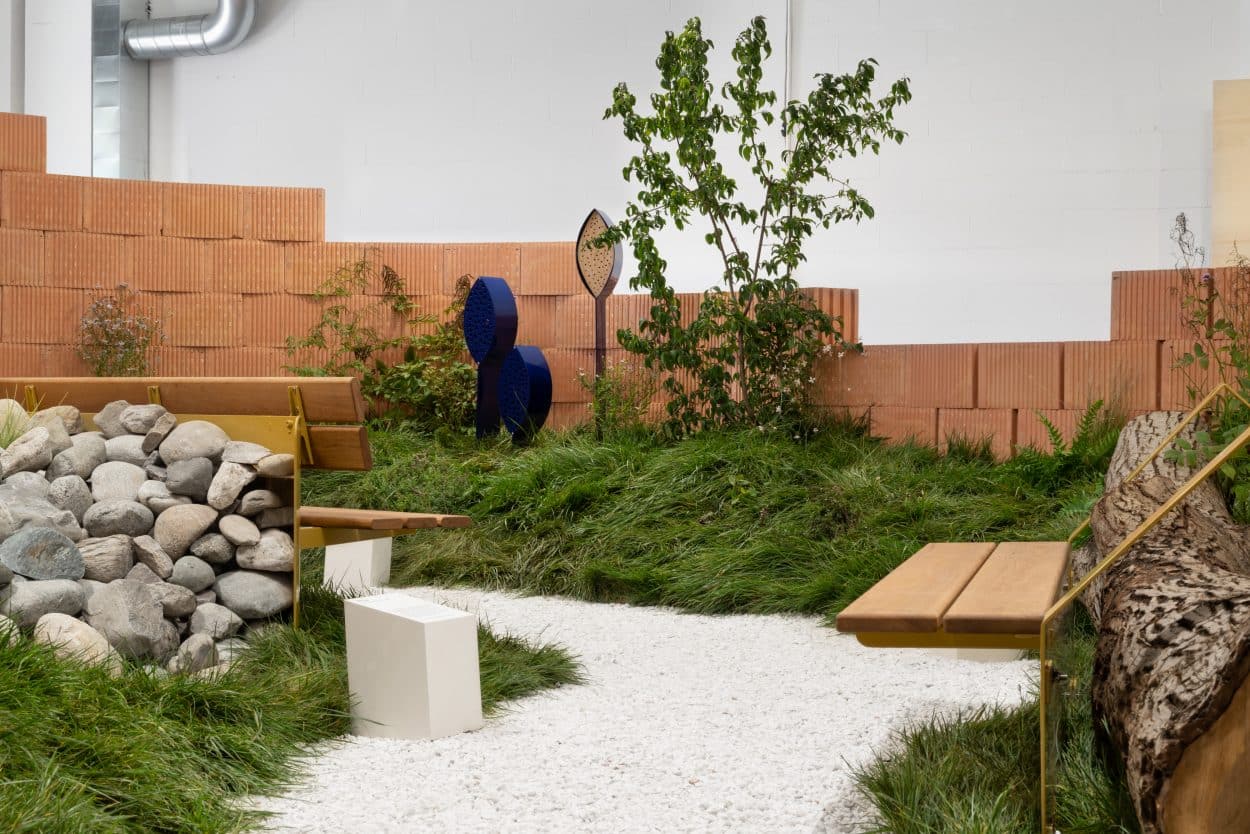 Biodiversity at the Forefront for Outdoor Furniture
In the name of biodiversity and respect for the environment, VESTRE demonstrates once again that its values ​​have remained constant and unchanged over time. In the urban space of Tortona, the Norwegian company has created a sustainable route made only with recyclable materials, including the 596 porotherm bricks that make up the interior walls in which we walk through a lush garden created for the occasion. It is a true immersive and sensory experience within which is the HABITATS collection, an experimental family of outdoor furniture and other small pieces designed to blend perfectly into the nature that surrounds them.
The idea behind this new collection is to increase biodiversity in urban spaces through intelligent design of furniture and natural intervention in urban parks and green spaces.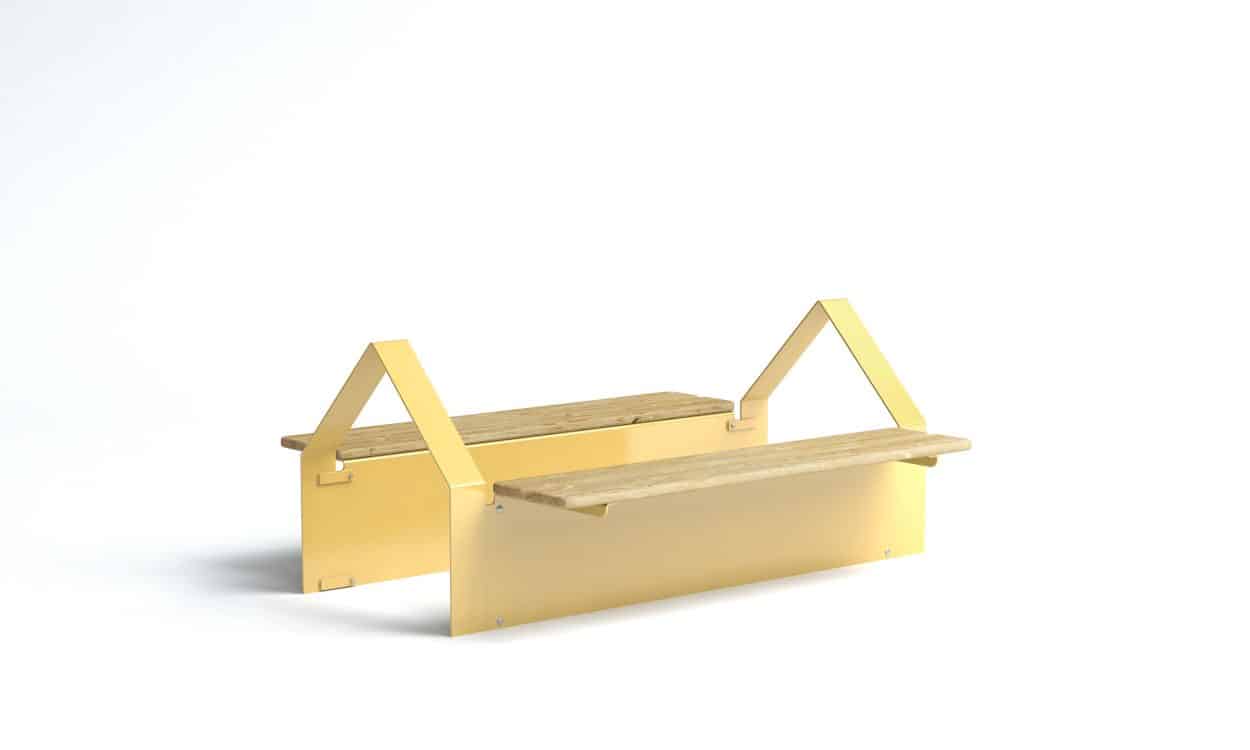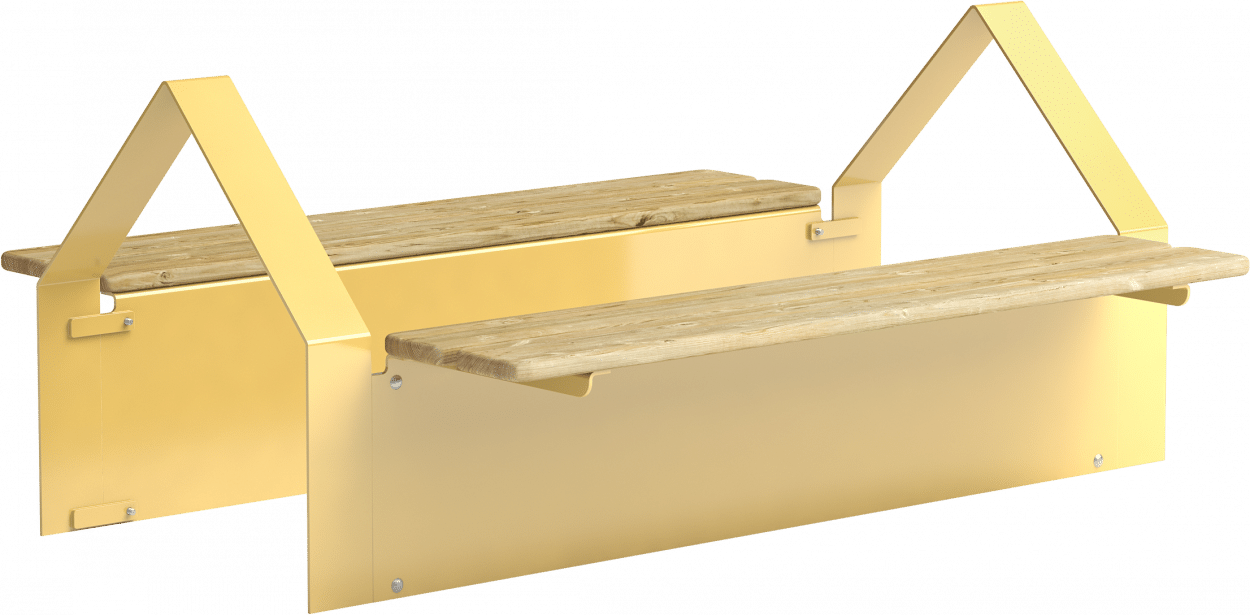 The LOG bench with a trunk in the middle (with the possibility of arranging several trunks and branches in an organized pile) is based on the idea that old trees are essential for preserving biodiversity, as they are habitats for many insects, fungi , lichens, mosses and rare plants.
Hollow trees are important for birds and bats, which can nest, breed and roost in them.
Fungi and bacteria, nature's decomposers, found in dead wood, provide food for insects, which in turn are eaten by birds and animals. A natural life cycle represents continuity and the idea that everything is connected.

LEAF is an insect hotel designed to accommodate little guests. Its shape recalls a stylized leaf; the design is minimalist and the product can be placed alone or in groups, in planters or flower beds, on a terrace or in a park. Three versions of LEAF have been developed to meet the needs of different types of insects The WINGS are nesting boxes for birds and recall the design of the collection with very simple and stylized shapes.
Exploring Innovation with Young Belgian Designers
By continuing the visit, we found Belgium is design label that promotes Belgian design among young talents on the international scene.
Designer Elias Van Orshaegen focuses on a variety of small series projects ranging from personalized and bespoke pieces to limited editions. He explores materials, techniques but also waste flow and their uses in an ecological reflection. He presented his table lamp, Astor (2021), , made in collaboration with Robbe Stevens, and from second life glass bricks and recycled steel tubes from the oil and gas industry.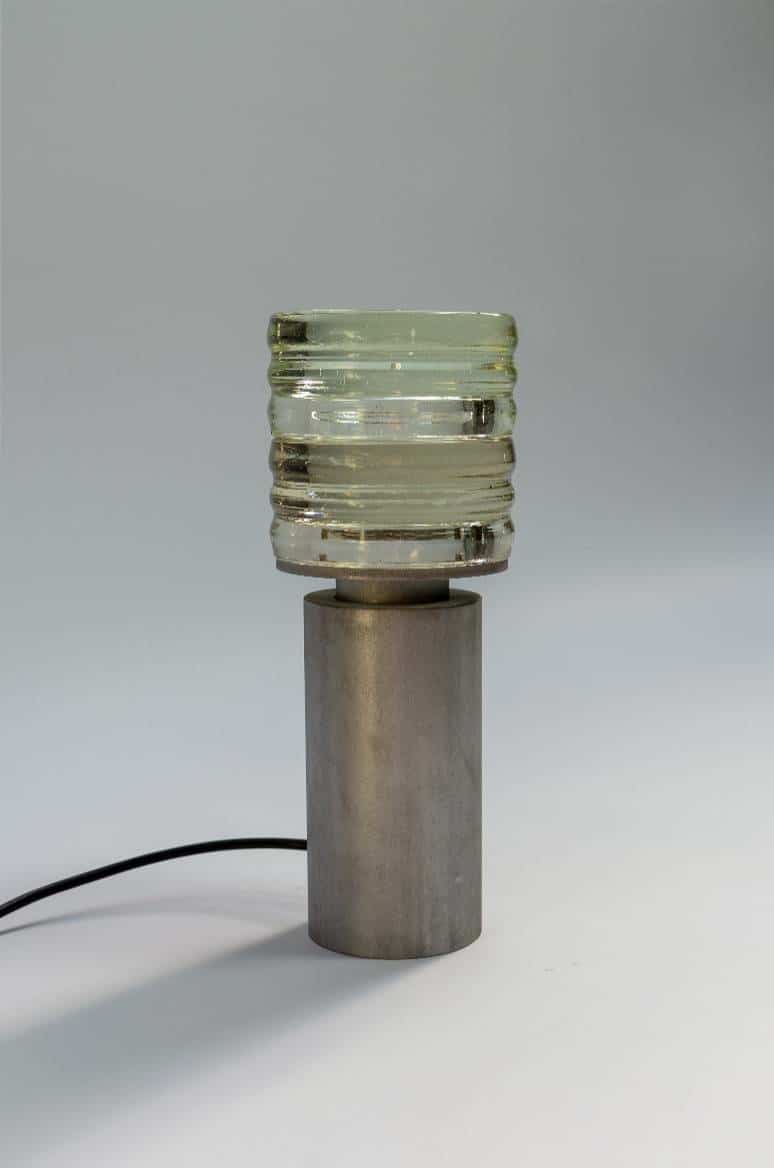 Studio Part presented, among other creations, the Rendez-vous chair redesigned a few days before the exhibition to make the seat and backrest as comfortable as possible. Simple, refined and light. The seat and back, in buffalo leather, were designed in collaboration with the company's shoe workshop and some details are clearly reminiscent of the seams and laces. The concept behind this idea is that the product can age over time and with the person, without becoming uglier but taking on an elegant and old-fashioned appearance.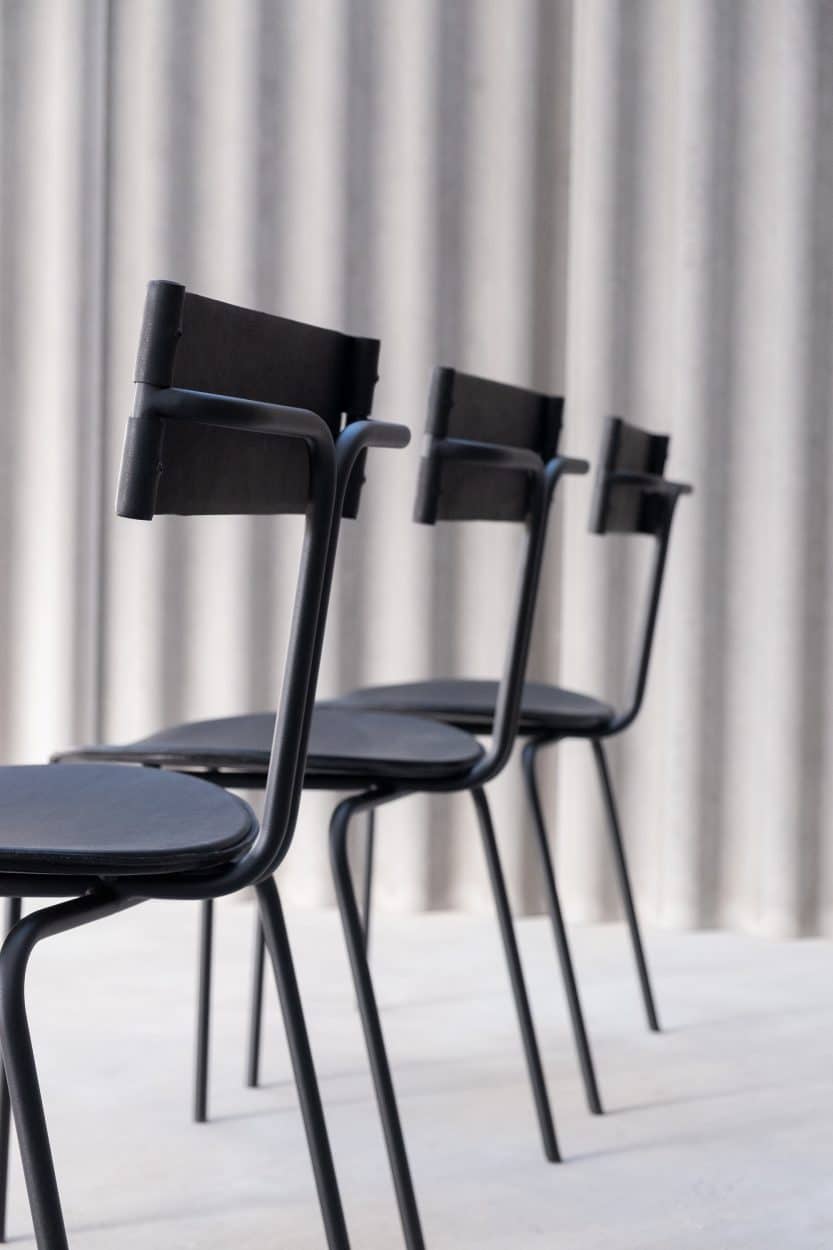 The founder of De Angelis Design, the young multidisciplinary designer Jimmy De Angeli, has a particular predilection for light. His love of playing with reflections and transparency, and exploring gravity, is probably why he thought of creating his floor lamp Nest.
He used different materials such as wood, metal and fabrics to produce the lamp. At the top, small balls are placed on a black net, like small globes lighting up thanks to advanced technology. The game is easy to explain: copper wires are hidden in the base run through the tube and electrify the part of the black net where the balls with hidden LED lights are placed. The balls light up by drawing electricity wirelessly, so to speak. A creation that navigates between art, technology and science.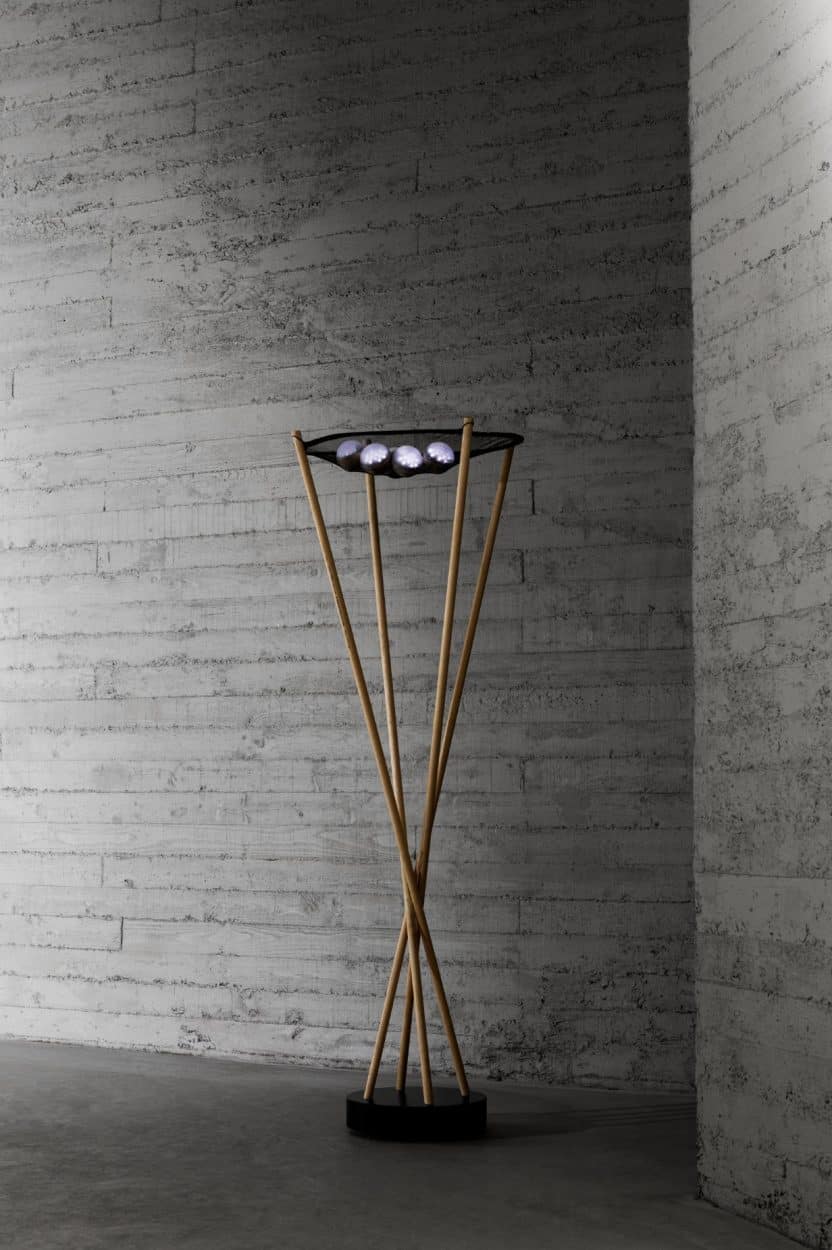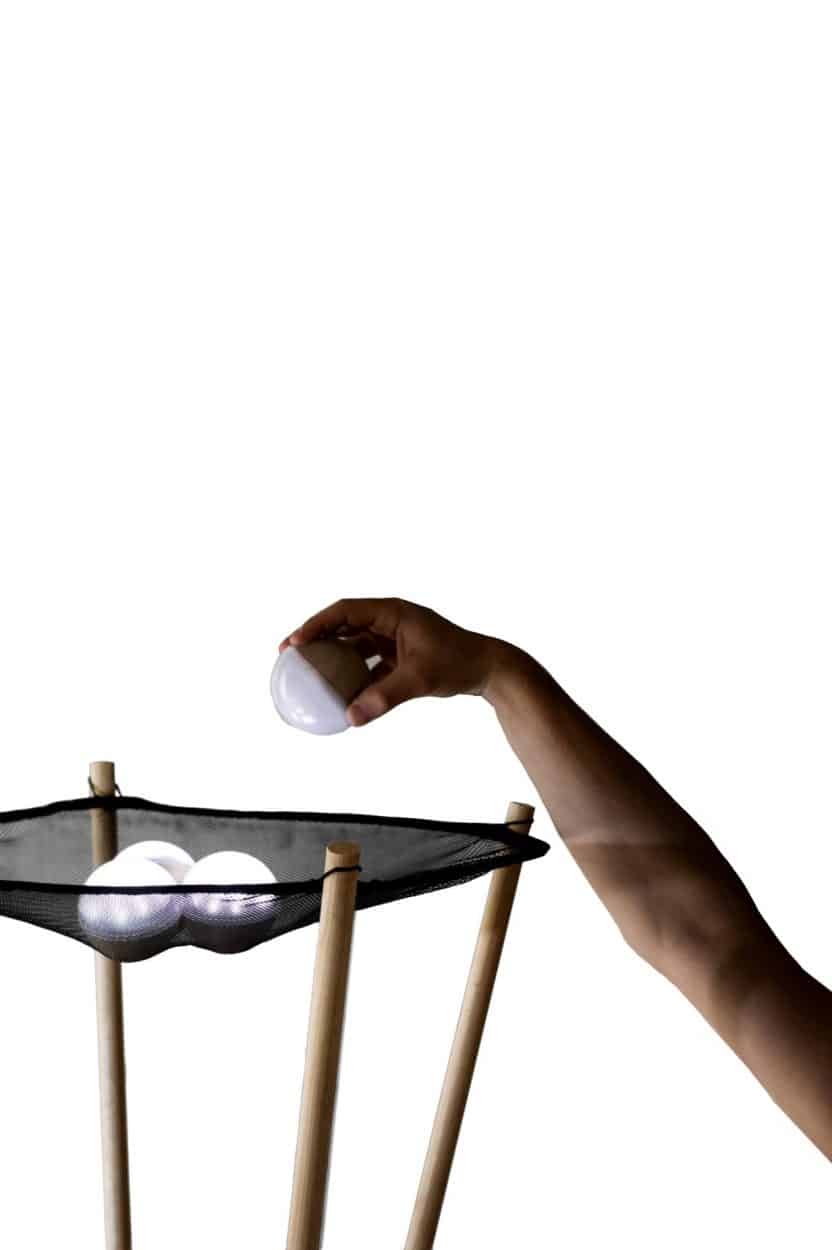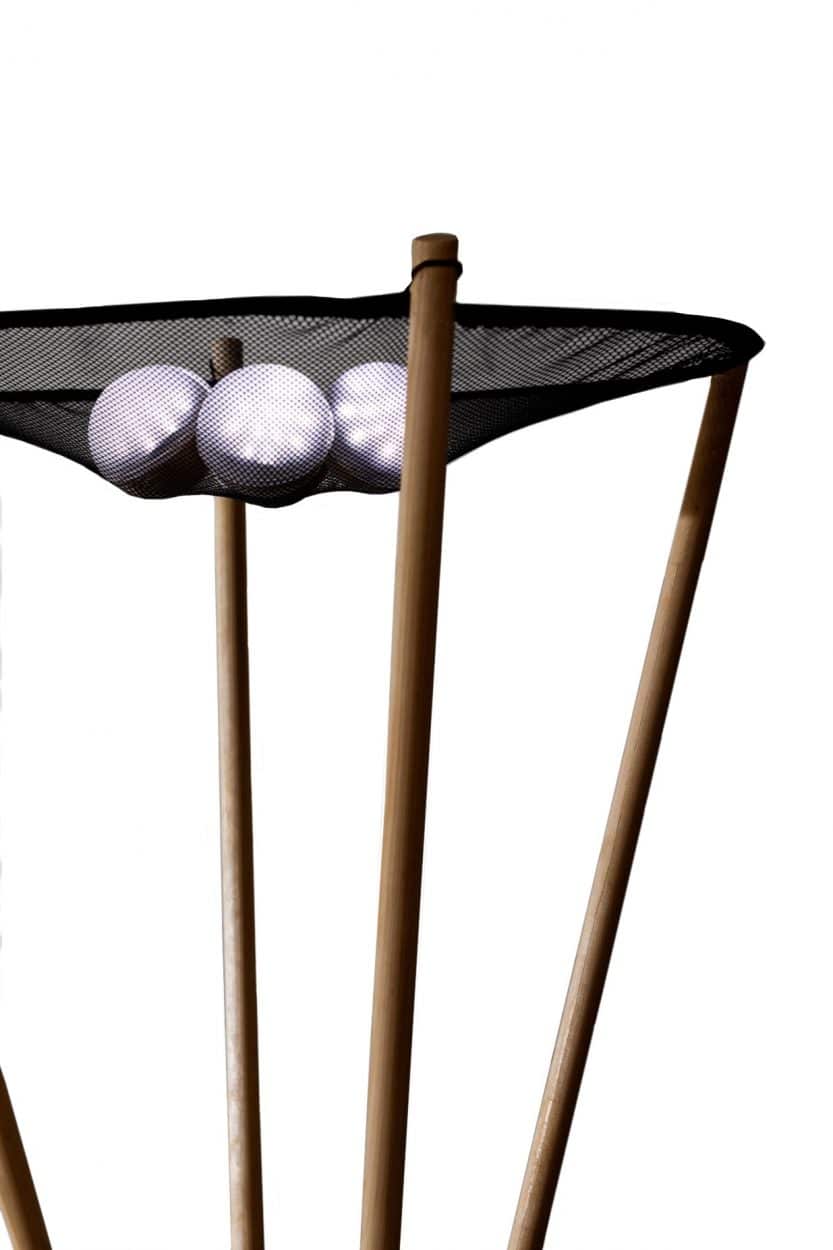 First-time Exhibitor in Milan: New Range of Perforated Outdoor Seating for 2022
Chaises Nicolle, a French company that has been making pressed metal chairs and stools since 1913, exhibited its seating for the first time in Milan and launched two new collections designed by Paola Navone.
The outdoor seating collection is characterized by a fully perforated seat, a small device that allows water to drain away from the seat. The small armchair version has a large tubular armrest that turns a chair into a comfortable and original seat. The brand will launch this new range in 2022 in several sizes and a new choice of standard colors will be offered. Custom colors are available on request.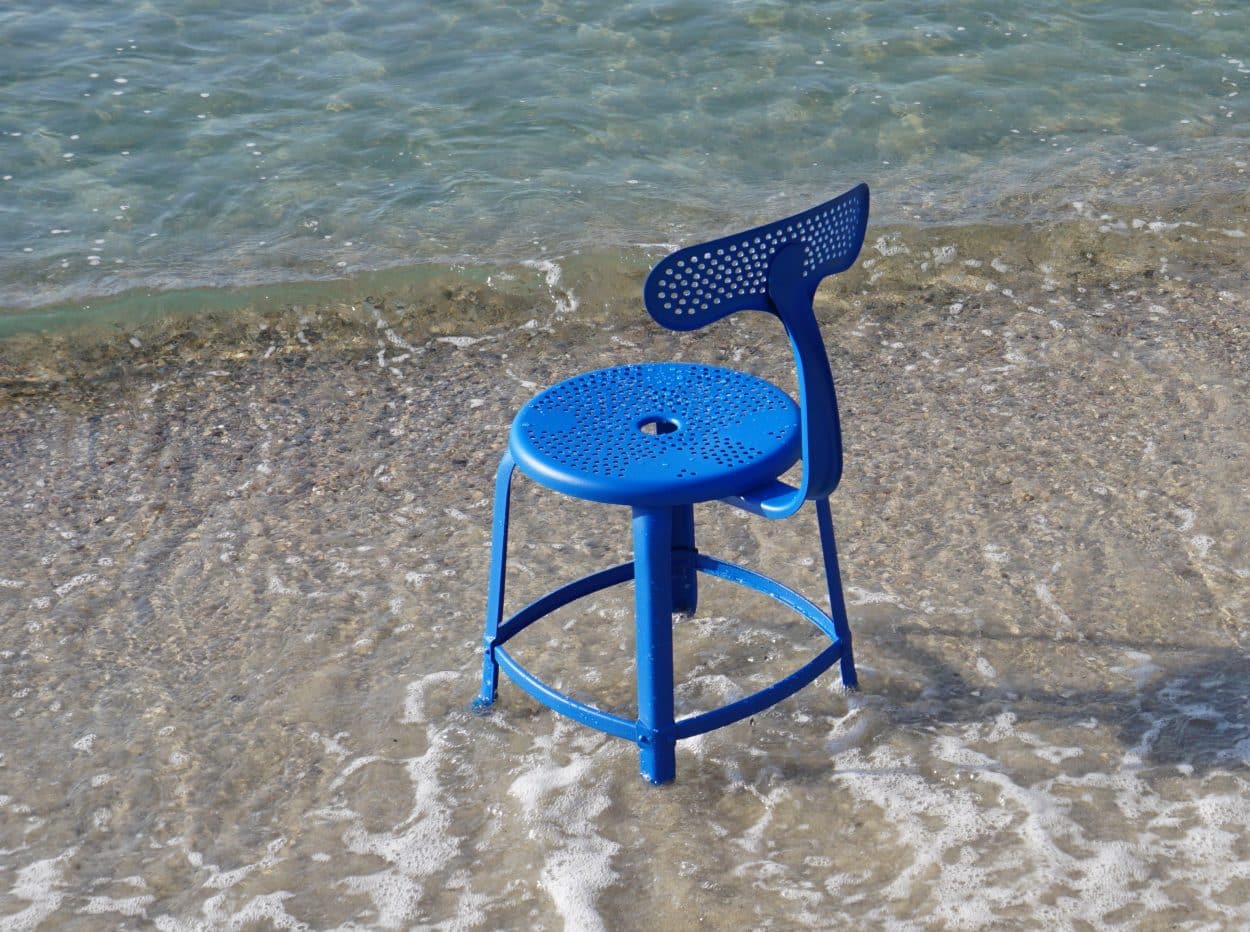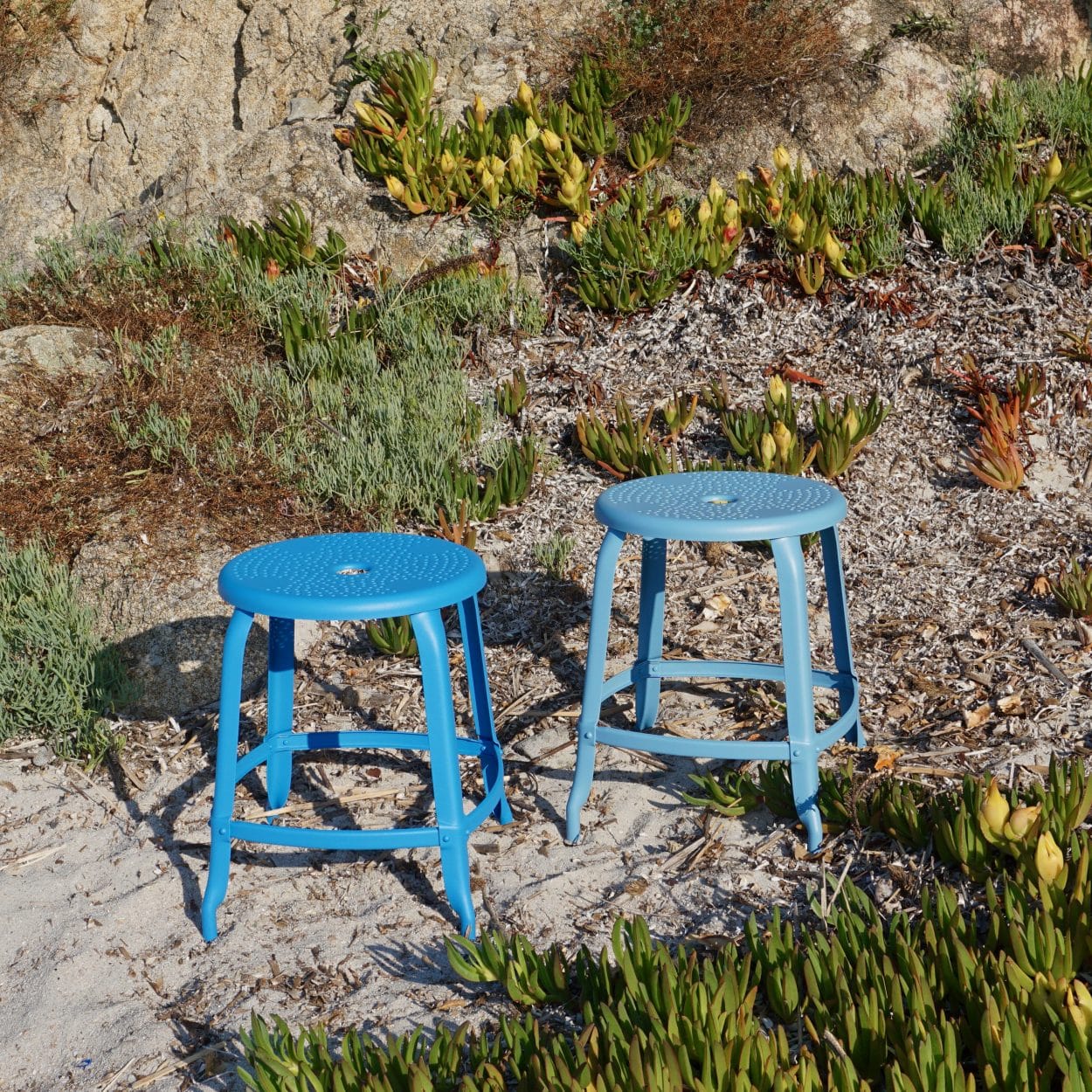 Sidenote: Milan Cortina 2026 Winter Olympic Games
Tortona Design Week collaborated with Domus Academy to create a design-with-nature project called The Roundabout. This year's exhibition marked the first step toward realizing the project.
Through a contest, students were asked to design a virtual and physical installation (which will be displayed at the Salone del Mobile 2022), involving the Largo delle Culture, otherwise known as The Roundabout, the only roundabout on Tortona. It is also one of the symbols of Tortona Design Week. The students needed to rethink it in an ecological and sustainable way, keeping in mind the upcoming Milan Cortina 2026 Winter Olympic Games.
Only students of Master in Interior & Living Design, Urban Vision & Architectural Design, Interaction Design and Service Design by Domus participated. Sense – Immaterial Reality and Urbo.style sponsored the contest.