In a modernized world where we have put other objectives ahead of sanitation, how will designers and architects react to the Coronavirus outbreak? Will health considerations conflict with previous goals?
Pandemics have been numerous throughout history, often influencing design and laying the framework for modern built environments. Public health crises such as the one we're experiencing were major factors in the birth of urban design, according to French architect and urbanist Albert Lévy.
"Each time medicine was not capable of stemming sanitary crises, space and environment were called upon to resolve them through preventative measures," Albert Lévy wrote in Ville, urbanisme et santé – Les trois révolutions (The City, Urbanism and Health – The Three Revolutions) in 2012.
In the nineteenth century, Baron Haussmann transformed Paris in a reaction to the cholera outbreak. Tightly-packed buildings were demolished in favor of wide boulevards that facilitated ventilation because it was wrongly believed at the time that cholera was airborne. However, Haussman also installed sewers, which effectively ended the outbreak of a disease transmitted through water.
Today, the new coronavirus is quickly altering the world as we knew it. How will designers and architects react now?
Will the Outbreak Conflict with Eco-trends?
"I hope these new concerns aren't in conflict with eco-design trends. I hope that the things we do are even more environmentally friendly," John Hamilton, global design director of Coalesse, Turnstone and Steelcase CMF told ArchiExpo e-magazine.

"The natural inclination is to think: Let's get a chemical to kill this thing. Instead, we might find natural materials that have antimicrobial properties, such as Sharklet."
Without using any chemicals or antibiotics, the structure of Sharklet was developed to inhibit the growth of bacteria. The shape and configuration of its micro-pattern, invisible to the naked eye, repels microbial activity. Originally developed to keep algae from coating the hulls of submarines and ships, the micro-pattern mimics sharks' skin. It is currently used in places with high potential for bacterial growth, such as hospitals, but in the context of COVID-19, it may see its uses multiply.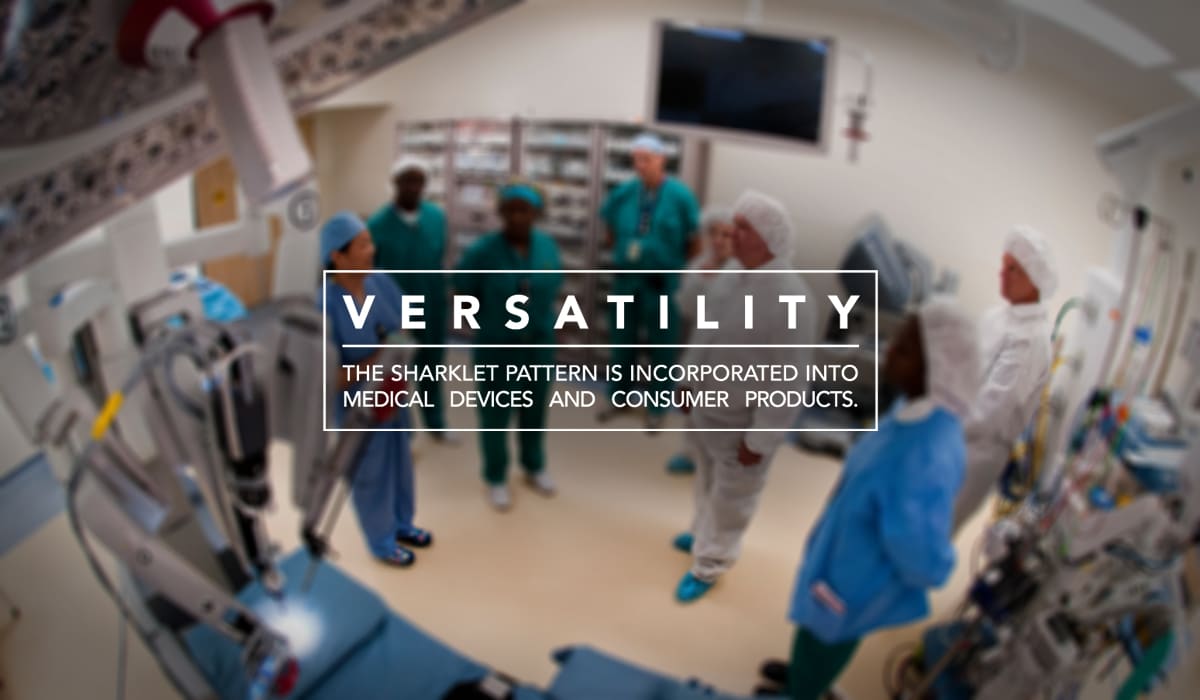 Hamilton also pointed to copper as a natural material that fights bacterial growth, noting that it was once much more commonly used than it is today. According to the Society of Applied Microbiology, copper was used for sanitation purposes for centuries and was recognized in 2008 by the United States Environmental Protection Agency as the first metallic antimicrobial agent.
Read the article "Turning to Copper to Fight Hospital Infections" on Machine Design.
One reason that copper was used less frequently in construction leading up to the Coronavirus outbreak was the number of replacements, such as stainless steel and plastics, which caused copper's price to rise, according to a 2010 Reuters article.
Regardless of cost, the current pandemic may lead to the reintroduction of the material which possesses antimicrobial properties that its alternatives don't.
"You might find people willing to spend a little bit more on materials than they were yesterday because of their antibacterial attributes," according to Hamilton. "And that might open up additional design opportunities. We can leverage new materials and different materials in ways that had been overly cost prohibitive in the past."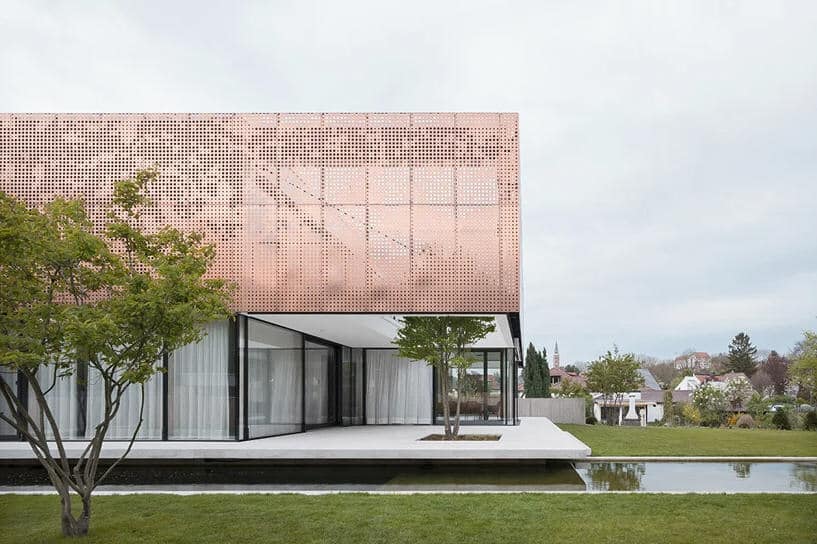 The virus may also lead to shifts in how products and materials are manufactured that will have a positive impact on the environment. The pandemic spread has demonstrated the unstable nature of our reliance on other countries for production, driving a shift towards local manufacturing.
An early March article in Novethic discussed how French politicians, such as Bruno Le Maire, minister of economy and finance, have used this opportunity to insist on the necessity of relocalizing industry, which would reduce CO2 emissions.
Shared Spaces and Social Distancing
The highly contagious nature of COVID-19 has changed the way that individuals think about personal space. Plastic sheets separating customers from cashiers, tape indicating where to stand and face masks are additions to our daily lives. A recent Architectural Digest article predicts that design will further explore individualized spaces such as pod rooms, originally popularized in Japan, or hospital "waiting nooks" instead of large shared waiting rooms.
But it's the development of these private units and our current spatial relationship to one another that lead designers to explore their role in society's ability to recover from feelings of social isolation and germophobia.
"There's going to be a highly emotional aspect to design, where designers are providing comfort to people and not only thinking about aesthetic value," said Lucas Werthein, head of technology and production for New York-based design firm Cactus, in an interview with ArchiExpo e-Magazine.
Werthein predicts that the virus could lead to research into new materials that provide a feeling of ease in public spaces.
Technology and Prevention
We can anticipate a much broader integration of touchless technology into our public buildings that can help limit disease spreading, such as we're experiencing today.
"The use of sensing technology will skyrocket because you don't want to touch the button for your elevator, you don't want to have to open a door to a bathroom using a door handle," Werthein told ArchiExpo e-Magazine.

"This technology is usually implemented through the use of running water, hand driers and soap, but I think we're going to see a wide array of these solutions in public spaces."
With Cactus, Werthein has been working with technology and preventative design since 2017 when the firm was hired to build Lab100 for Mount Sinai Hospital in Manhattan. The goal of Lab100, a prototype that was bought by Onegevity Health, was to use design and technology to insight healthy people to participate in a series of medical exams. A group of researchers were hoping to collect a large set of healthy patient data to be able to draw correlations in the future.
"This clinic was developed to understand what healthy means because that's poorly understood. Medicine, especially in the United States, is used to treat the sick and not to understand the healthy."

"What we developed was a clinic that focussed on preventative care by enhancing the patient experience through design and technology, producing meaningful data about individuals."
The current Coronavirus outbreak has highlighted the importance of preventative measures and preventive medicine, concepts that Cactus continues to develop in ongoing healthcare projects.