Custodians of a centuries-old tradition, these Italian masters ensure their craft continues to be passed to future generations while introducing modern designs through innovative techniques and tools.
Glass has been an object of human fascination since its invention, some 3,600 years ago, in the region encompassing the old Mesopotamia, the North coast of Syria and Egypt. With its view of the sea and fertile soil and established trade with the East, Venice also became specialized in the skill of glassmaking. Today, Venetian glass whose ancient tradition behind pieces of art such as seen with the unique mouth-blown Murano vases, draws worldwide attention.
The Murrina technique dates back to Roman times and was rediscovered by the Venetians in the 15th century. It involves heating and melting together tubes of multi-colored glass in order to create patterns. The Venini firm has some fine examples of this (see picture). Founded by Paolo Venini and Giacomo Cappelin in Murano in 1921, Venini is one of the oldest and most prestigious glass companies in Italy.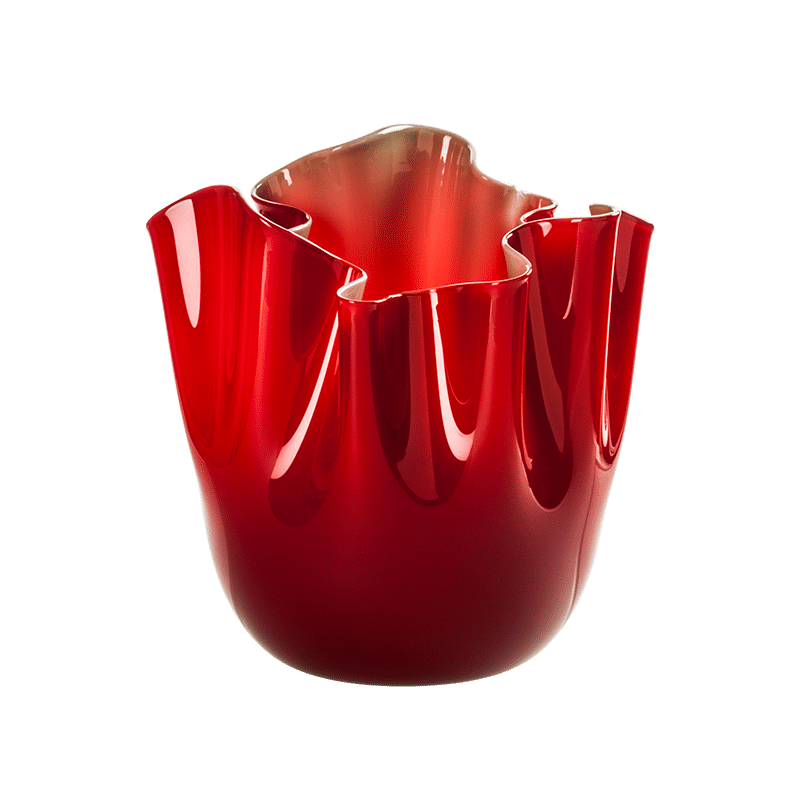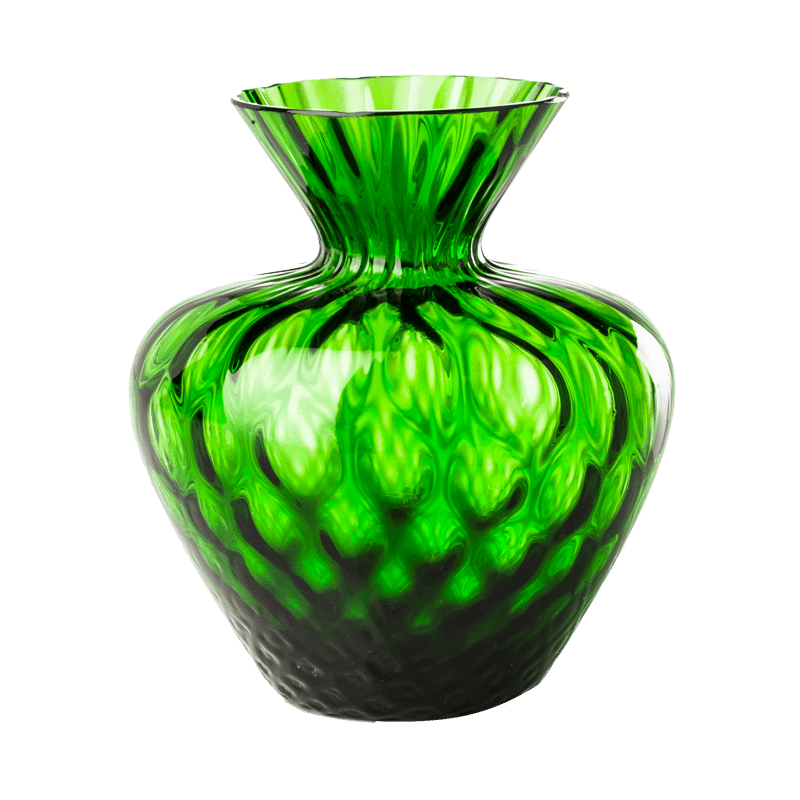 FLASH NEWS: The autumn exhibition "Venini: Light 1921 – 1985" intends to explore the glassworks' activity in the field of lighting. It's running from 18 September 2022 to 8 January 2023.
The Technical Side – Eco Points for Low-temp Creation of Murano Glass
Murano glass has a distinctive chemical composition. As a silica-based glass, it has a much higher expansion coefficient—it melts at lower temperatures—than Nordic borosilicate-based glass. This results in a more environmentally friendly production process and allows Murano glass to be processed along with elements that melt in similar temperatures, such as silver and specific oxides. That is why the chromatic range that comes out of that ends up being very unique.
"It is essential to have careful and coordinated cooperation between the craftsmen of the furnace, as the glass remains ductile for just a few minutes exactly because of its lower melting point," Alessandra Gaspari, Memmo Venezia, said in an interview with ArchiExpo e-Magazine.
Enrico Trabacchin, a Venetian entrepreneur who is passionate about art and who, along with three glass masters from the Ballarin family created Vaporetto Glass in 2019, believes that the main technical challenge in the production of mouth-blown glass is solved through knowledge of the raw material.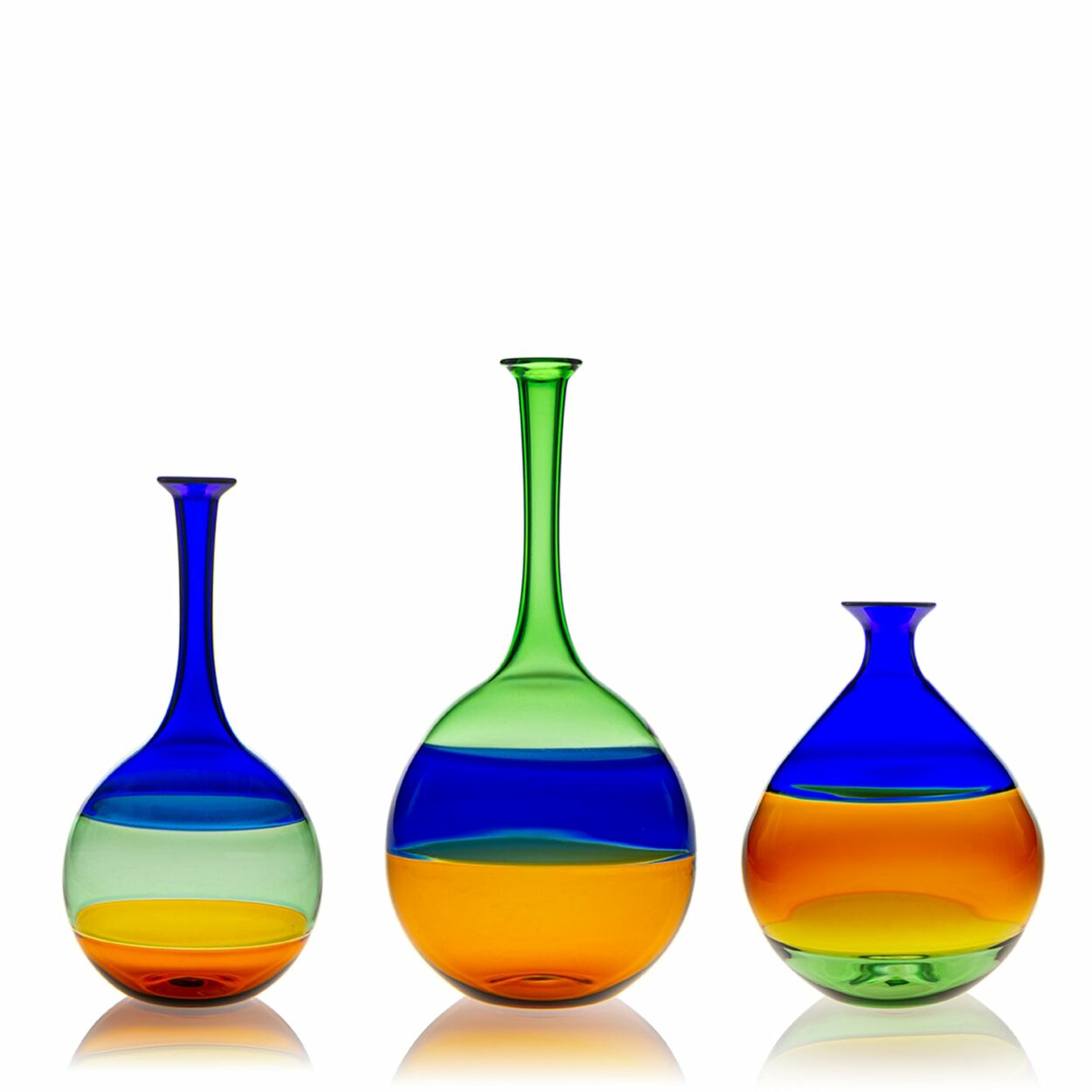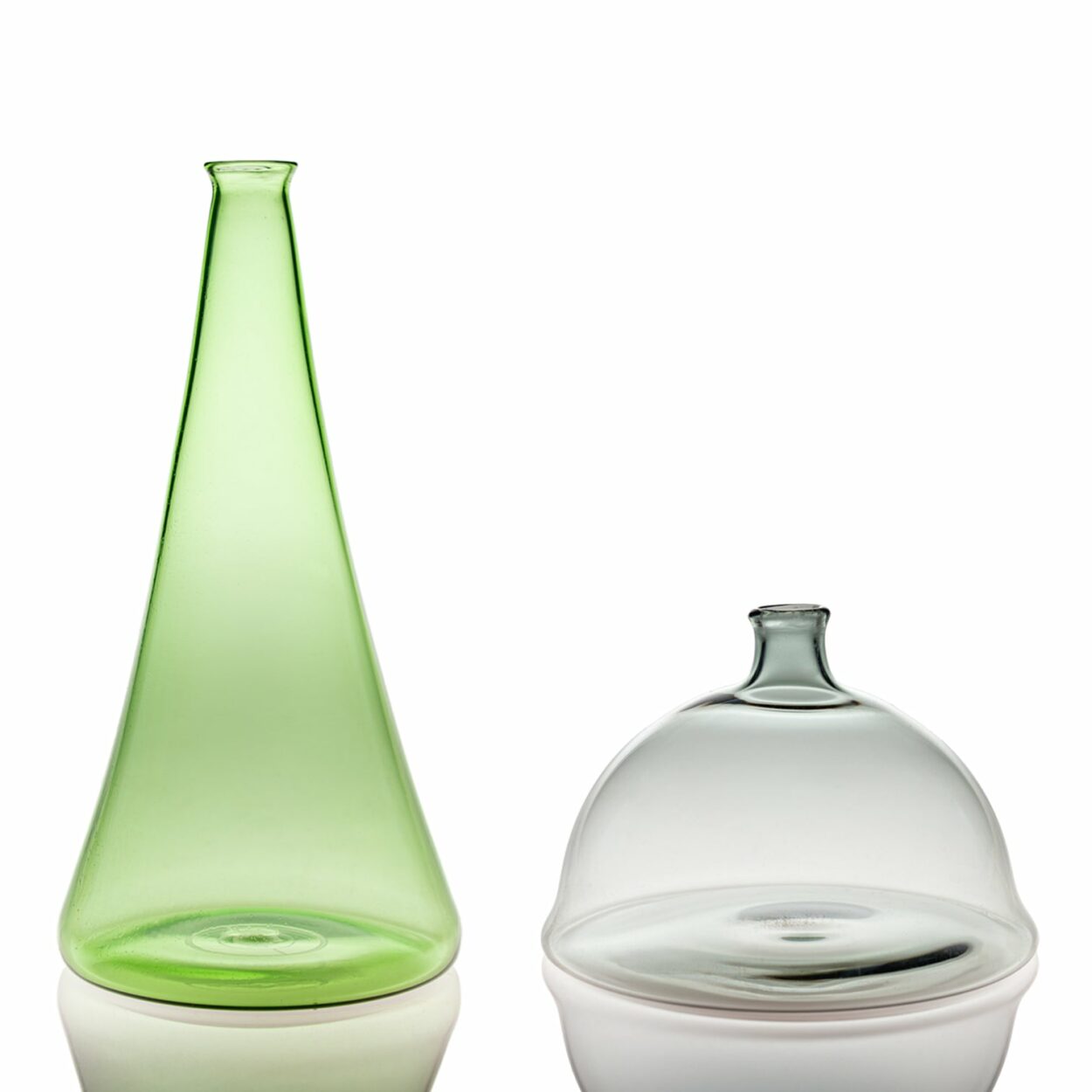 "At Vaporetto, before starting any new project with a new designer, we focus on the choice of the glass and its elastic and resistance properties, as they can vary depending on the type of processing or even the colors we choose," he says.
The number of different techniques resulting in different types of Murano vases is vast. Some even joke that it is almost as extensive as the types of Italian pasta. Also, working with glass for this purpose involves considerable physical effort with a high chance of failure. And this element of unpredictability is not only present in their shapes, but also in their colors: you don't know how the color(s) will turn out until the piece is out of the hot kiln.
Glass Spinning and Rod Blowing Technique with Memmo Venezia and an AR Tool for Mobile Phones with Vaporetto
Memmo Venezia describes itself as a spring breeze going through Murano's streets. It owns a new, proprietary glass spinning and blowing of rods technique that uses approximately 500 meters of siliceous yarn for each individual object produced. In other words, the glass in the yarns becomes a thread that, once juxtaposed and superimposed on other glass threads, creates a unique chromatic and tactile effect, resulting in a product that can be caressed like a soft and warm fabric.
But although this new technique stems from Enzo Berti's idea to challenge a thousand-year-old tradition on both an aesthetic and production level, Memmo Venezia is conscious of its roots and origins: the weave of colors formed is reminiscent of Venice's colors with the blue found in the houses in Murano, the red of the facades of the buildings overlooking the canals, the warm colors of the Lido and the green tone of the lagoon.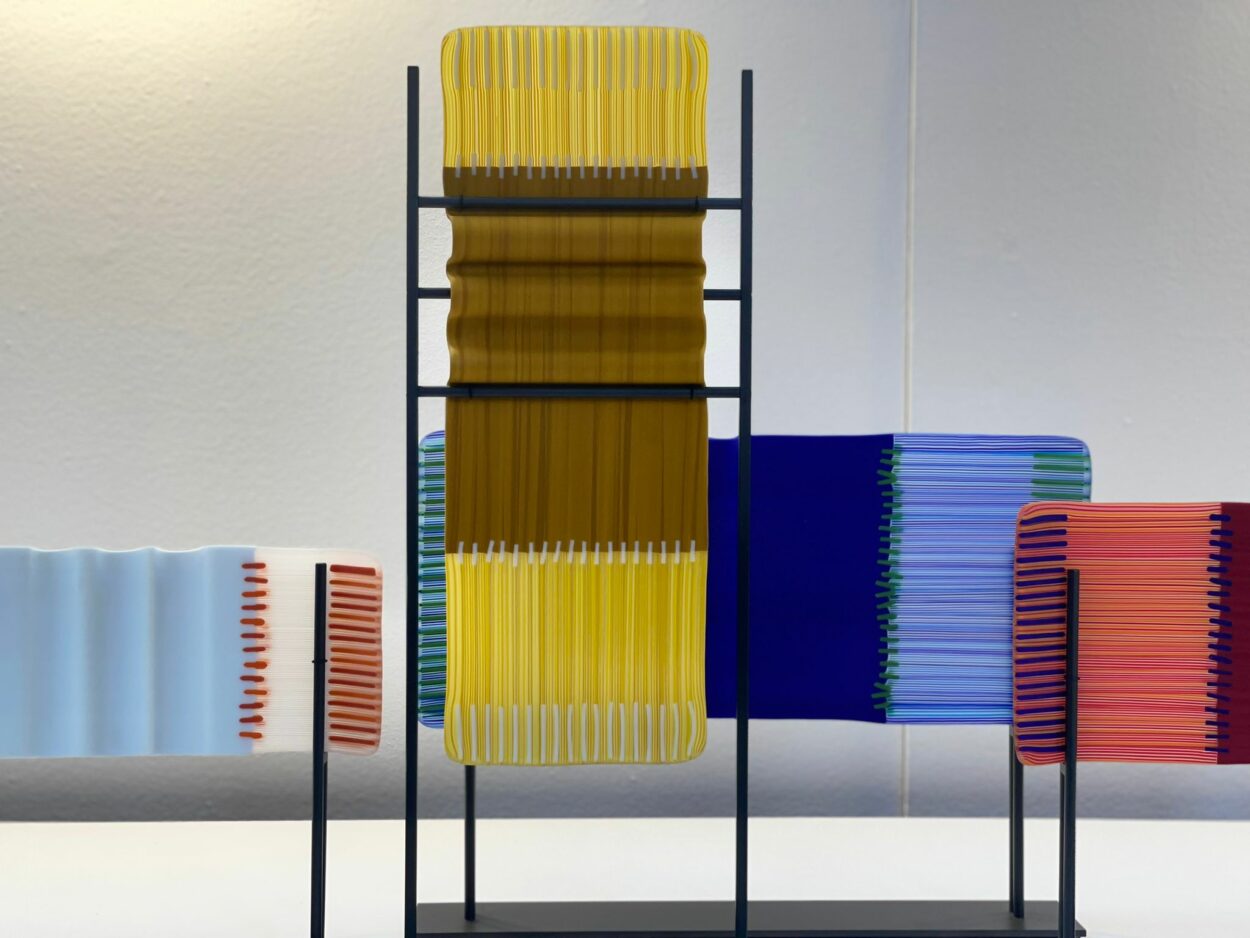 The same awareness of heritage permeates Vaporetto Glass' activities.
"We like to tell those who collaborate with us the history and legends that have accompanied the craftsmanship of the small island of Murano for centuries, making it clear that design is very important but it is the historical basis that makes an object so precious," Enrico explains.
And on Vaporetto Glass, modern technology has been meeting tradition also when it comes to selling these vases: it offers an augmented reality tool for mobile phones which allows clients to "place" the objects into varied spaces of their homes.
More innovation in the world of mouth-blown Murano vases can be expected over the next few years.
"The research will go on, there is a path that has been opened. We want to make it possible to heat this glass up to a temperature that allows it to be blown into objects, even the large ones, while still maintaining the spinning and juxtaposing – and without the use of crystal or other glass. Research, attempts and experience are also intertwined here, creating shapes that until now no one had yet been able to create with polychrome rods," says Enzo Berti, from Memmo Venezia.
At Vaporetto Glass, the world of candles will be at the center of a new project.
"We will be focusing not only on the design but also on the old factory experience which will be an integral part of the idea of transporting the customer among the scents of our beautiful Murano," Enrico explains.