This year, Orbital Assembly Corporation now called Above Space entered into an Umbrella Space Act Agreement with NASA. We're inching closer to the goal of seeing the first space hotel by 2027.
In a groundbreaking leap towards the future of space exploration and leisure, California-based start-up Orbital Assembly Corporation is set to launch "Voyager Station," the world's first space hotel in low Earth orbit. With construction slated to commence in 2025 and its grand opening just two years later, this ambitious venture represents a giant leap for mankind's aspirations beyond our planet.
Voyager Station, envisioned as a colossal circular structure boasting a staggering diameter of 488 meters, promises to redefine the concept of space tourism. Beyond its awe-inspiring dimensions, the space hotel will house a multitude of amenities, including restaurants, a cinema, a spa, a library, a concert hall, bars, and even a sports hall, accommodating a maximum of 450 guests alongside a dedicated crew of 150 members.
What sets Voyager Station apart from any other celestial abode is its innovative approach to creating artificial gravity. The 24 living modules, each measuring 20 meters in length and 12 meters in width, will revolve around a central axis, simulating a gravitational force approximately one-sixth that of Earth, akin to the Moon's gravity. As it orbits the Earth at an altitude of 1,900 kilometers, the space station will complete its circumnavigation every 90 minutes.
Should this ambitious vision come to fruition within six years, it will undoubtedly stand as one of the most remarkable achievements of our century, ushering in a new era of space exploration and hospitality. In the meantime, the prospect of the first commercial spaceflight with tourists, scheduled by SpaceX in late 2021, hints at a burgeoning space travel industry that Voyager Station is poised to revolutionize. With pioneers like Orbital Assembly Corporation at the helm, space tourism is no longer just a dream but an impending reality.
Habitable Space Stations with Hybrid-gravity
Orbital Assembly, a pioneering space development company, aims to make space accessible to everyone by building gravity-simulating space stations for leisure, commercial, and industrial activities. Founded in 2019, the company has made significant progress in the space industry and offers a unique approach to space station development.
Orbital Assembly's mission is to provide habitable space stations with Hybrid-gravity™, accommodating private, commercial, and national customers. They plan to offer various services such as leasable space, manufacturing, data storage, research and development, space tourism, and more. These space stations will feature artificial gravity, providing a comfortable and healthy environment for long-term habitation and work.
The company addresses the challenges of long-term habitation in microgravity environments, emphasizing the importance of gravity for human well-being and productivity. They are leveraging the decreasing costs of space launches and partnerships with established space systems to create modular, hybrid habitats for large-scale space structures. This approach aims to provide safe, cost-effective, and comfortable accommodations and facilities in space.
Orbital Assembly's product roadmap includes Pioneer-class and Voyager-class space stations, designed for various market sectors, including tourism, research, manufacturing, and more. These stations will be capable of accommodating residents and tourists for extended periods, offering a unique and comfortable space experience.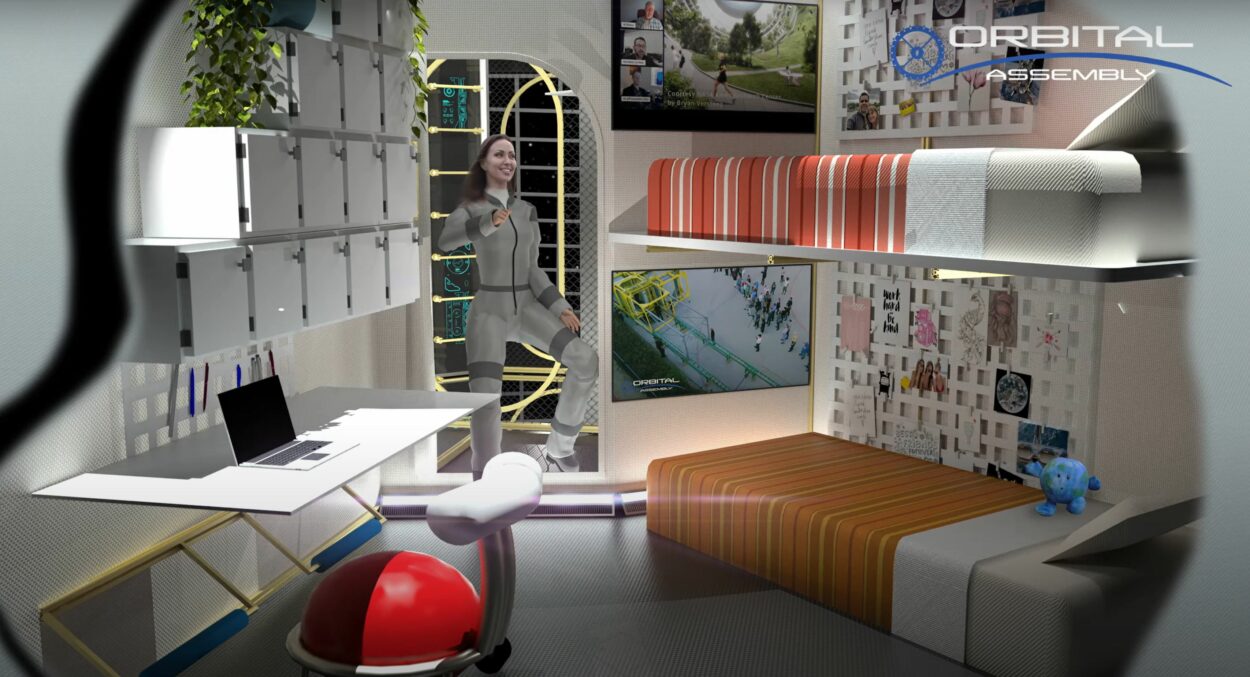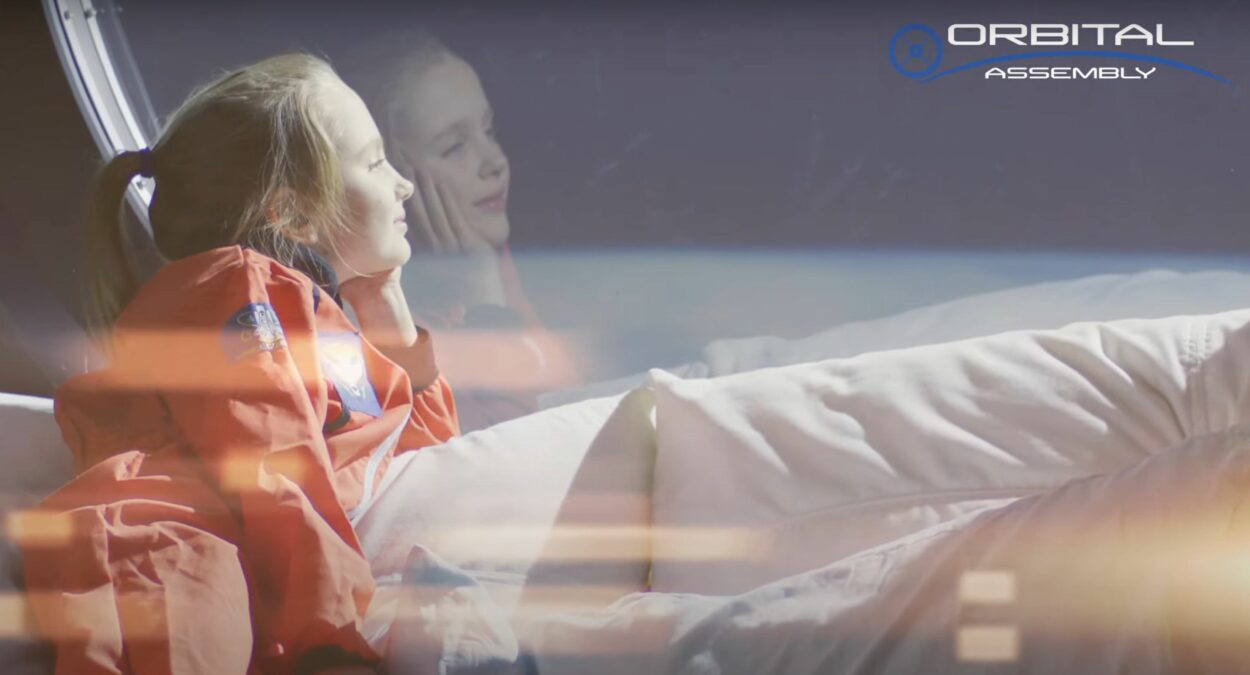 The company also offers versatile orbital platforms for different stakeholders, including the Department of Defense. Their end-to-end supply chain and distribution system enable commercial customers to continuously supply their terrestrial markets.
The space market is growing rapidly, with projections of reaching $1.4 trillion by 2030. Orbital Assembly seeks to address the financial barriers in space activities by reducing launch costs and leveraging existing infrastructure to make space accessible for various purposes.
Orbital Assembly's progress includes successful ground demonstrations of their DSTAR program, design progress on the Gravity Ring and PSTAR, architectural designs for Pioneer-class and Voyager-class Stations, and the establishment of industry partnerships and customer agreements.
With a world-class management team and a strong focus on innovation and mission success, Orbital Assembly is at the forefront of enabling humanity to live, work, and thrive in space.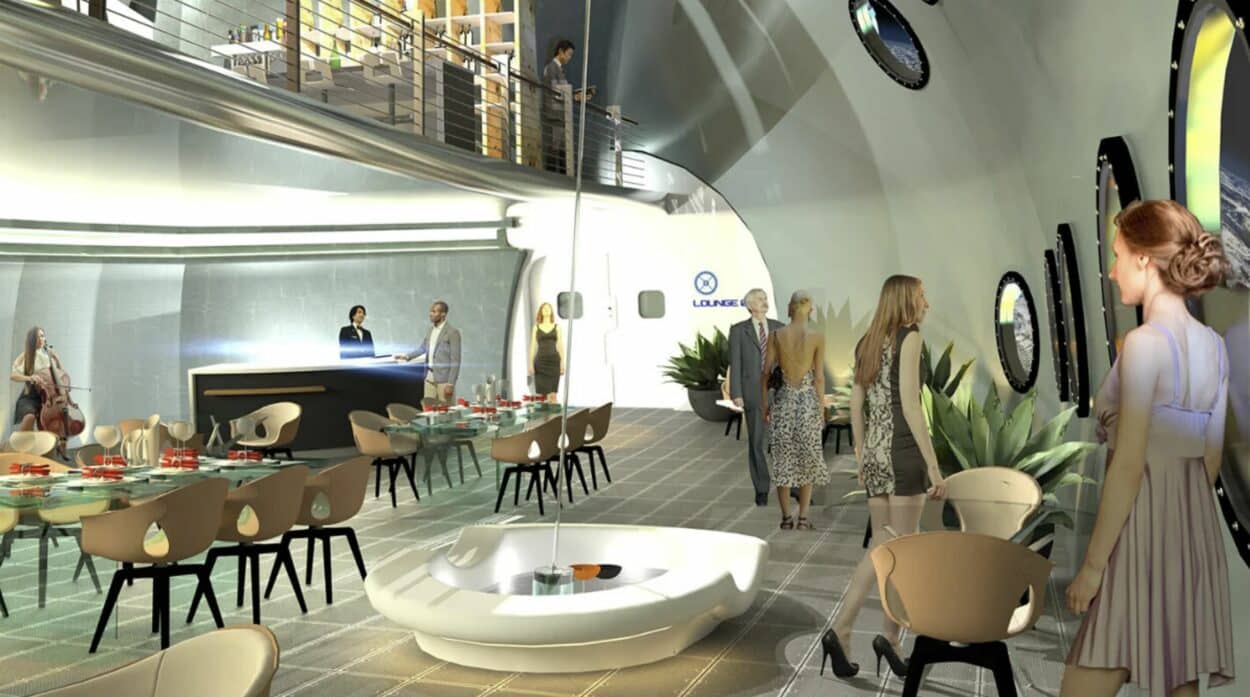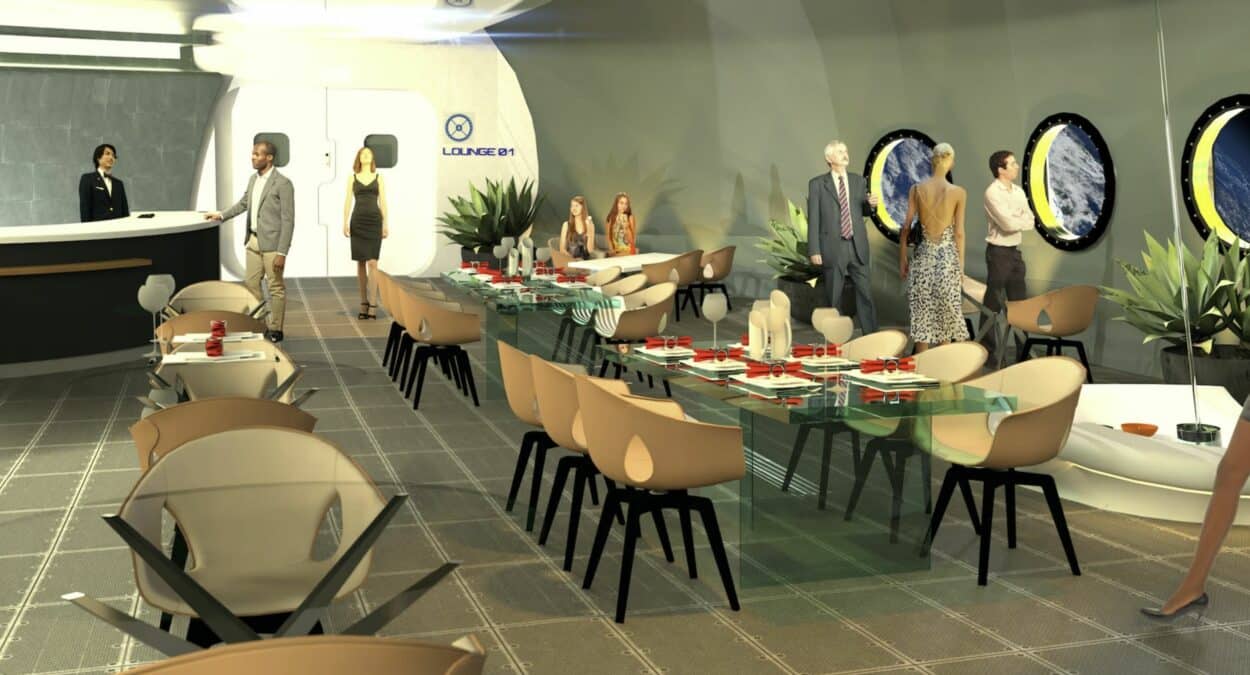 Umbrella Space Act Agreement with NASA
Above Space Development Corporation has recently entered into an Umbrella Space Act Agreement (SAA) with NASA, marking a significant collaboration in the space industry. This five-year agreement grants Above Space access to NASA's facilities and support for systems testing, technology development, and tools. The partnership will focus on multiple technologies that Above is developing for various customers, including commercial, civil, and government sectors. The agreement will allow the company to validate its software, technology, and components, potentially for use in cislunar space stations and near-term launch projects. This strategic collaboration enhances Above's competitive position in the industry and aligns with their ongoing work on projects such as ground-to-orbit energy receivers and in-space manufacturing of lightweight, thin-film solar photovoltaics.
As part of the partnership, Above will also provide NASA with valuable insights into its technology and innovations in the fields of hybrid and microgravity initiatives. The collaboration includes the utilization of NASA's flat floor facility at the Marshall Space Flight Center in Huntsville, Alabama, which offers an almost frictionless surface for testing space engineering technologies. Above joins other pioneering companies in leveraging this facility, where NASA has historically validated space shuttles and various other space technologies.