UK company Fromental sponsors the Galerie House of Art & Design debuting in Sag Harbor, New York on 7 August 2021. The show house will be an immersive visual experience creating a dialogue between leading artists and interior designers in the context of extraordinary rooms.
Aug 7 – Sept 6, 2021—Fromental sponsors inaugural Galerie House of Art & Design in Sag Harbor, New York.
Fromental was selected to feature works in nine of the top designers' rooms including Rayman Boozer, Elizabeth Gill Interiors, Josh Greene Design, Jordan Hilton Interiors, Adam Hunter, Katie Leede Studio, Richard Mishaan, Leroy Street Studio and Sara Story Design.
Renowned for bridging the disciplines of art and design, Fromental's wallcoverings embody the spirit of this exciting collaboration. Follow @fromentaldesign for Instagram lives with Interiors Academy's Sabine Rothman interviewing the designers onsite throughout August.
Here's what the designers have said about the Fromental products they selected for their rooms:
'Les Marquesas' in Nuku, chosen by Rayman Boozer for 'The Junior Primary Bedroom Suite'
"Les Marquesas in Nuku celebrates a love of nature and captures the optimistic essence of the Durrell's lifestyle in Corfu," Rayman Boozer, Apartment 48.
Find PDF with more information about Les Marquesas here.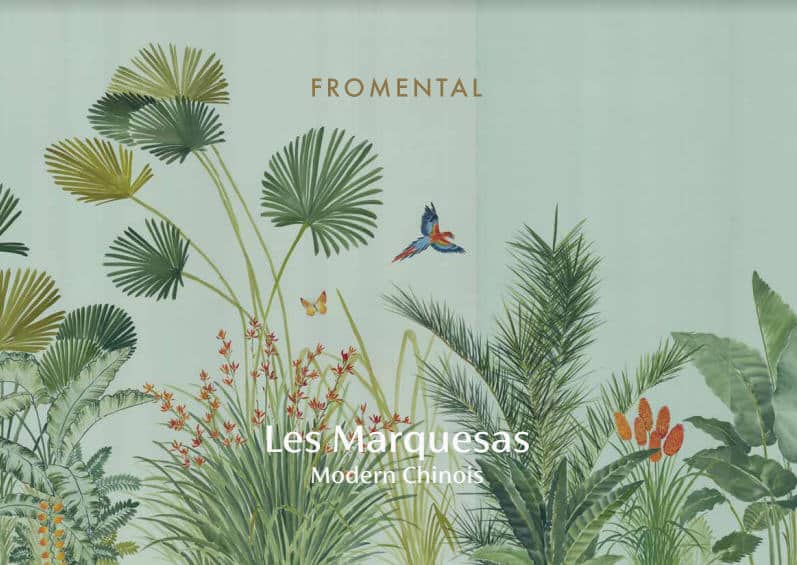 Märchen in Edith Cavell, Fromental by Nicole Fuller, chosen by Elizabeth Gill Interiors for 'The Entry Closet'.
"When I saw this hand-painted paper I knew it would be perfect for my jewel box closet. The unique interpretation of such a timeless flower on shimmering silk enchanted me," Elizabeth Gill.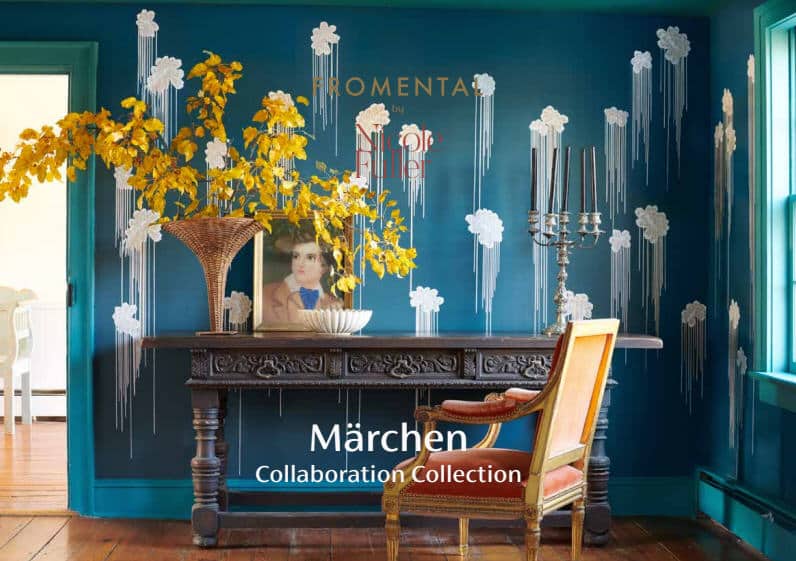 'Stardust' in Dark Matter, Fromental by Adam Hunter, chosen by Adam Hunter for 'The Theater'.
"The glittering night sky has inspired some of the great artists who created iconic works that continue to resonate centuries later. Our debut collaboration with Fromental, STARDUST, follows in that great tradition by creating a space that allows for reverie, imagination, and an escape from the familiar," Adam Hunter
'Untitled 1' in Agnes, chosen by Leroy Street Studio for 'A Collector's Room'.
"A Collector's Room is a space where passion and sophistication meet to create a vitrine for art and design. The inspiring "Untitled 1" collection from Fromental works perfectly within the modernist scheme of the room. The warmth of the colors and the cubist abstraction play with all the contemporary objects and art as well as with the antique artifacts," Sybille Schneider, Leroy Street Studio.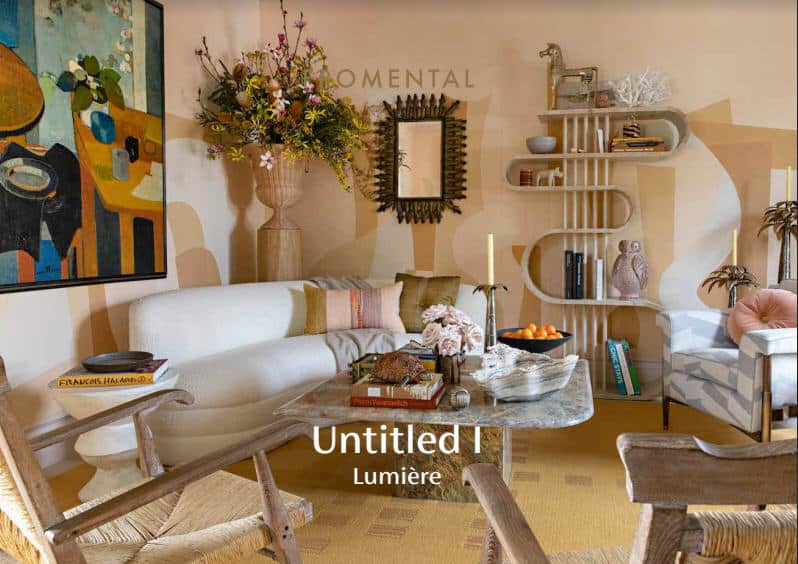 'Bucolic' in Pillar, chosen by Josh Greene Design for the 'Main Bathroom'.
"I've always loved scenic wallpapers, they wrap you like a blanket and transport you to another place. Given my inspiration was a foggy day out on the East End, I wanted gray on gray on gray everything – this paper is truly that! And even though it's tonal, it still feels complex and layered," Josh Greene.
 'Foliage' in Voyage, chosen by Katie Leede Studio for 'The Boot Room'.
"For my quirky octagonal Boot Room, I wanted to create an enveloping ode-to-Nature jewel box that reflected my love of the wild fields and glittering sea that are luckily part of our everyday reality here in the Hamptons. "Foliage", with its poetic branches and birds and butterflies in golden relief set against a lacquered buckskin, was the perfect pattern to bring my vision to life," Katie Leede.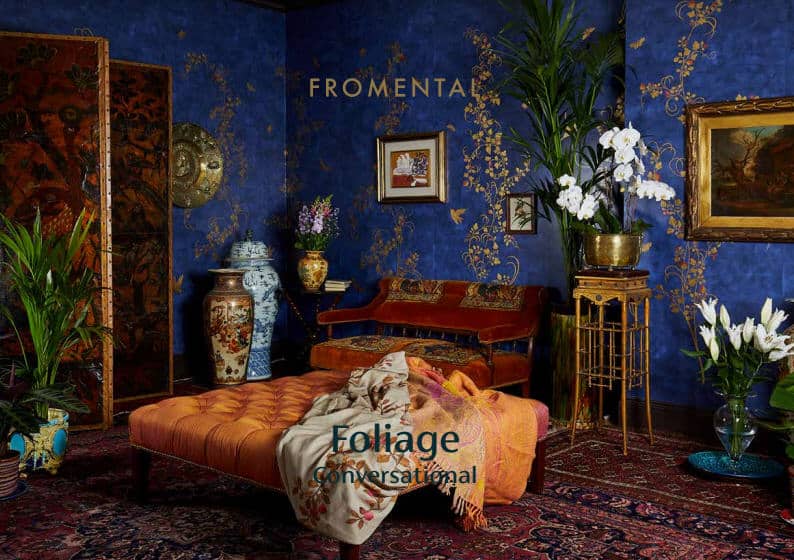 'Metropolis' in Fritz, chosen by Sara Story Design for 'The Study'.
"Our study continues its serenity in the lightly abstracted patterns of Fromental's Metropolis. A beautifully understated design with texture and abstracted intention – a reflection of the entire space," Sara Story.
'Scrim' in Stone Blue, chosen by Jordan Hilton Interiors for the 'Bedroom Suite'.
"I chose this design because I love texture-driven rooms. This wall covering provided the perfect mix of visible texture, a median of subtle yet dramatic appearance, and the perfect hue of blue that wasn't too mature, or too playful. It captures the sophisticated youthfulness, vibrancy, and artistic nature of my design," Andre Hilton.
'Custom Braque' in Custom, chosen by Richard Mishaan for the 'Main Bedroom Suite'.
"I've used Fromental's beautiful scenic wallpapers on many projects because they set the tone and create magic, for my entryway they have done it again," Richard Mishaan.