Once resistant to the push toward digitalization, the construction industry is showing signs of change with a new generation of tech-savvy craftsmen.
From e-commerce platforms to Industry 4.0, today's cutting-edge technology is rapidly transforming the way businesses operate and improving efficiency levels across the board. The construction industry, however, which is frequently criticized for its reluctance to innovate, has not been a pioneer in this global revolution.
"For too long, construction has languished as a nostalgic and traditional industry, unwilling to embrace change or innovate quickly," says Paul Swaddle, Head of Technical Solutions at UK-based NBS. "The industry has been losing great people to other industries which are more appealing and appear to embrace a future-focused, digitally-minded workforce."
There are growing signs, however, that this is now changing. Driven onward by rapidly evolving client expectations and the skills of a new generation of tech-savvy craftsmen, today's construction industry is increasingly embracing the latest digital technology. This trend, in turn, is leading to enhanced sustainability and regenerative design, improved building safety and quality, an ever-greater focus on the health and wellbeing of building users.
Connected Construction: Saving Time and Improving the Environmental Impact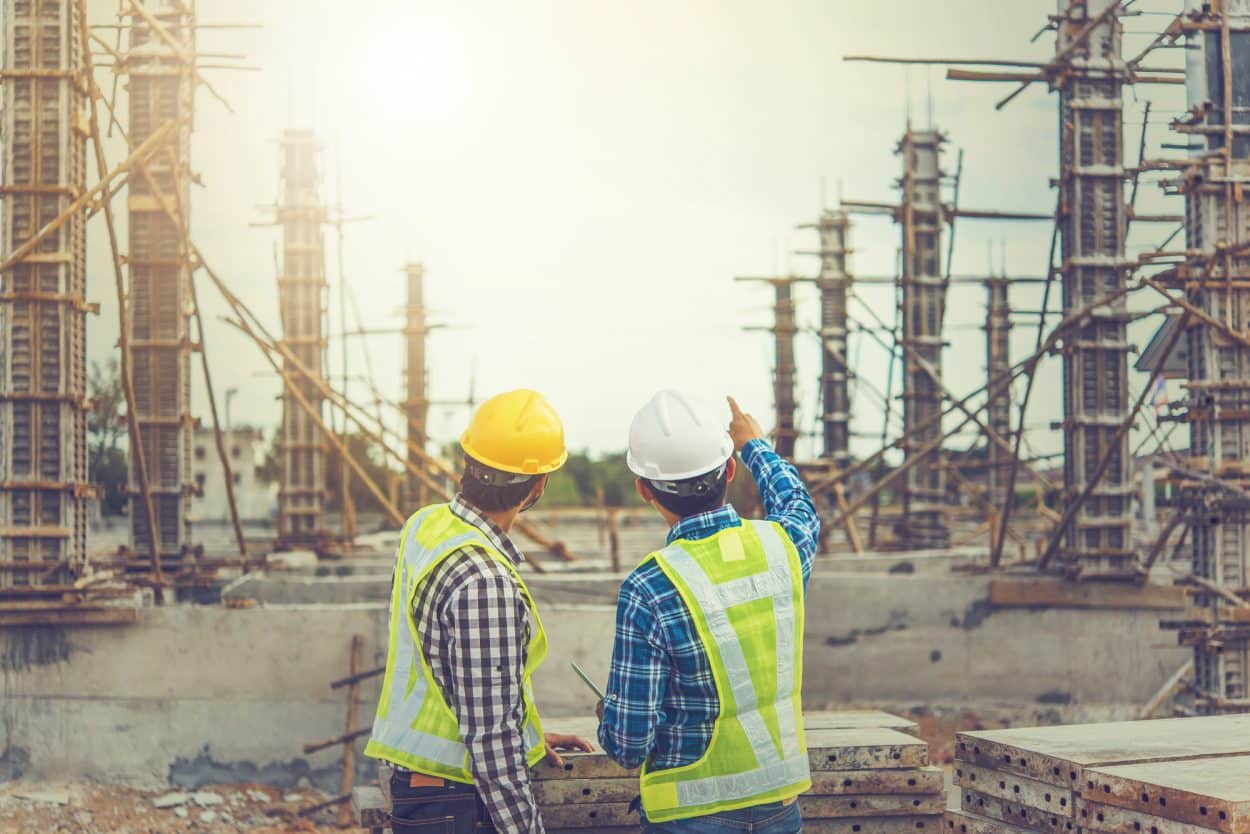 Engineering firms, contractors and other companies within the construction sector are increasingly realizing the benefits of, and deploying, connected technologies. By bringing assets, people, processes and sites onto one platform, workers and machinery are able to perform smarter, reducing downtime, optimizing asset use and efficiency, and offering game-changing new insight into operations.
For many construction industry experts, real-time data and advanced analytics – enabled by the ever-increasing power of the cloud and mobile computing – lie at the heart of this transformation. Data from sensor inputs can be used to reduce costs, minimize ecological impact, analyze construction risk, enhance safety, and inform Building Information Modelling (BIM) systems. Above all, data enables interoperability.
"I think there has been a fairly recent realization within the industry that data – accurate data – is critical to the future of construction," says Alistair Kell, Chief Information Officer and a principal at BDP. "An ever-increasing collection of useful, technological solutions are now appearing. But for these to be widely adopted, and the benefits they offer to be realized, there needs to be uniformity. This comes from a standard, repeatable way of working, underpinned by standard, repeatable data."
A Technological Spectrum: Drones, Robots, VR, AI, Digital Twins and More
The global construction industry will be worth an estimated $10.5 trillion by 2023. Following a challenging 2020, a revitalized market is now witnessing the increasing adoption of technologies such as drones, robots, augmented and virtual reality, artificial intelligence (AI) and 3D printing.
Some of these technologies are already being applied on multiple projects across the world. This includes everything from drone surveys and mixed-reality visualizations to the use of complex digital twins to optimize the performance of airports, stadia and laboratories.
READ: Interview. Digital Twin Platform SmartWorldOS Transforms New York's Historic Brooklyn Navy Yard
"It's important to think of these digital technologies existing on a spectrum that takes account of their real-world application, readiness for general use, environmental impact, cost and accessibility to the average business, and actual value, especially in comparison with traditional alternatives," says Paul Swaddle.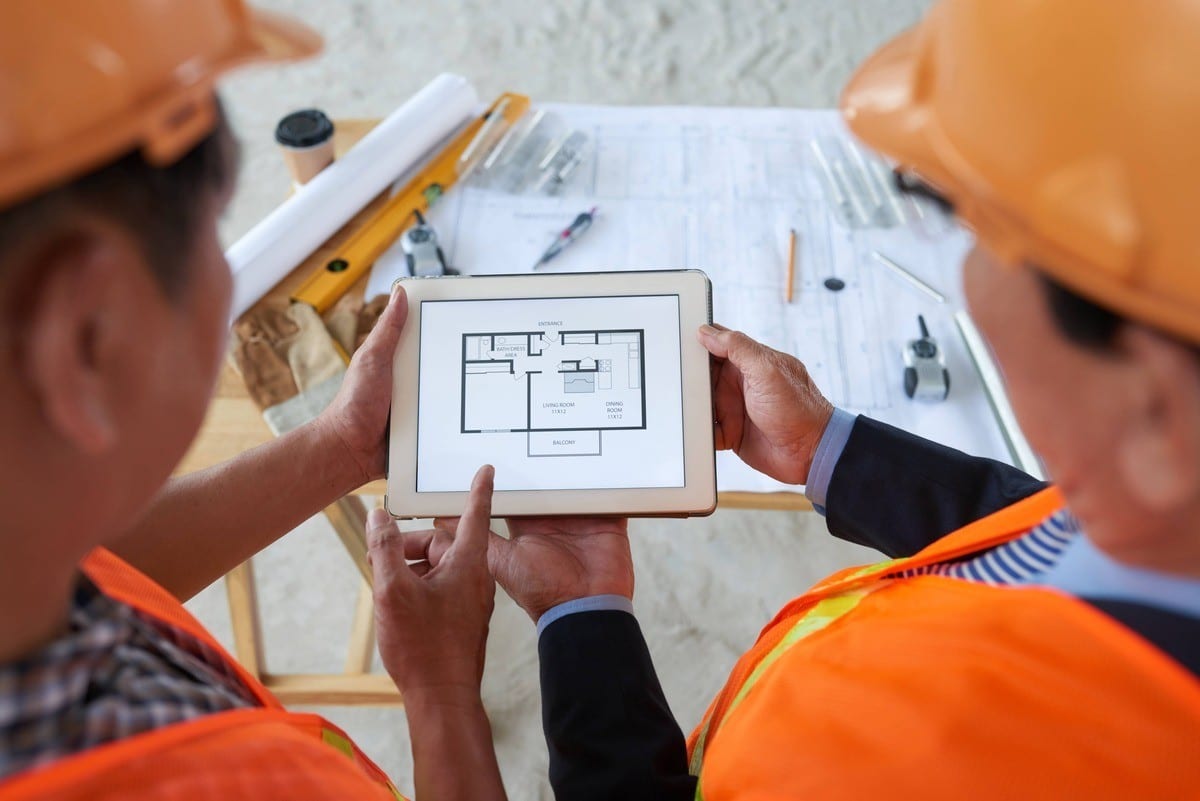 "Making 3D printing succeed from a commercial and particularly sustainability perspective, for example, feels quite a long way from reality. On the other hand, I see a modular design and a move to factory assembly – away from dusty and dirty construction sites – continuing to accelerate at pace, because there are commercial, environmental, and efficiency benefits."
Towards Digital Twins—The Evolution of BIM?
BIM is a process for creating and managing information on a construction project throughout its entire lifecycle. With around three-quarters of construction professionals now using BIM (compared to one in ten a decade ago), it has brought new consistency and efficiency to building design, construction and operation. Yet many experts believe its full potential has yet to be realized.
"It's important to bear in mind that BIM is a process, rather than a technology," says Paul Swaddle. "As with any process, the key to long-term success and value is intelligent evolution."
In many ways, digital twins represent the evolution of BIM. The addition of real-time sensors and big data, combined with the power of physics-based simulation, means that a digital twin is far more powerful than a typical BIM model. A digital twin not only looks like a building, but it also behaves like a building, responding to operational conditions and building occupancy to produce an invaluable operational asset.
"Digital twins are going to be part of the next big technological push in construction," says Lee Jones, Head of Manufacturer Solutions at NBS. "Digital twin technology is still in its infancy. A modern car, for example, has sensors all over the place reporting back every five minutes. A very, very small minority of buildings can do this right now. From an asset management viewpoint, this is going to be really useful."
Greener, Better Buildings
The integration of new technologies within the construction industry is leading to buildings that are not only better, but greener too. Such technologies are giving building designers the tools to conceive, compare and present sustainable solutions far earlier in the construction lifecycle.
"Clients can now ask for proof that their building will be supremely energy efficient before it's built, whereas in the past they'd have to wait for the building to be constructed to evaluate performance," says Lee Jones. "The rise of digital twins will help the drive towards sustainability. You can design the greenest building in the world, but if someone leaves the window open or the lights on, sustainability suffers."
"Going forwards we're likely to see innovations such as generative design, machine learning and AI-based systems used to rapidly improve the efficiency and logistics of new forms of construction," adds Paul Swaddle. "This will enable the rapid iteration of thousands of designs to prioritize a factor such as safety or reduced wastage, simply because the climate emergency won't wait for us to do it with our current processes."