With an office in Kyiv and Odessa, the Sivak + Partners architecture firm has had to halt work since the beginning of the war; more than that, those involved have been living in fear every day.
The Russia-Ukraine war has devastated the lives of many. In the midst of this terribly sad situation, we reached out to Dmitry Sivak, owner of Sivak + Partners, to find out how he's managing and to ensure he and his team are safe. Through email correspondence, we learn how the once-growing firm of 17 employees has been reduced to 2 who are attempting to work on projects. Although they'd hoped to continue 'work as usual', it quickly became clear that their time would be consumed with seeking shelter whenever air-raid sirens begin to blast.
Before the war, the firm was gaining recognition for its international projects which beautifully combine business, art and comfort—from high-rise architecture, offices of thousands of square meters, to cute cafes with delicious cookies.
In May of 2020, we interviewed the chief designer of a beach-side hotel concept that offered all of us a dream while undergoing worldwide COVID-19 restrictions. Now, we share an interview with Owner Dmitry Sivak on his current experiences and thoughts for how architects are needed.
ArchiExpo e-Magazine: Considering the unfortunate state of current events in Ukraine, could you let us know how you're doing and how you've handled the situation from the beginning? What would you like the outside world to know/understand about what's happening?
Dmitry Sivak: I, like every one of you, have seen many pictures of war in other countries. But I never thought there would be a war in my country and it seemed to me that such wars were a relic of the past, of the 20th century, that today war can only be about people's minds or at worst an economic war. What the photographs do not convey is the sense of constant fear and anxiety I have felt for almost a month now. In normal life, fear does not last that long, it is simply unbearable, the psyche needs a rest. Here, however, the feeling of danger and wild excitement does not leave people; there is nowhere to escape from it.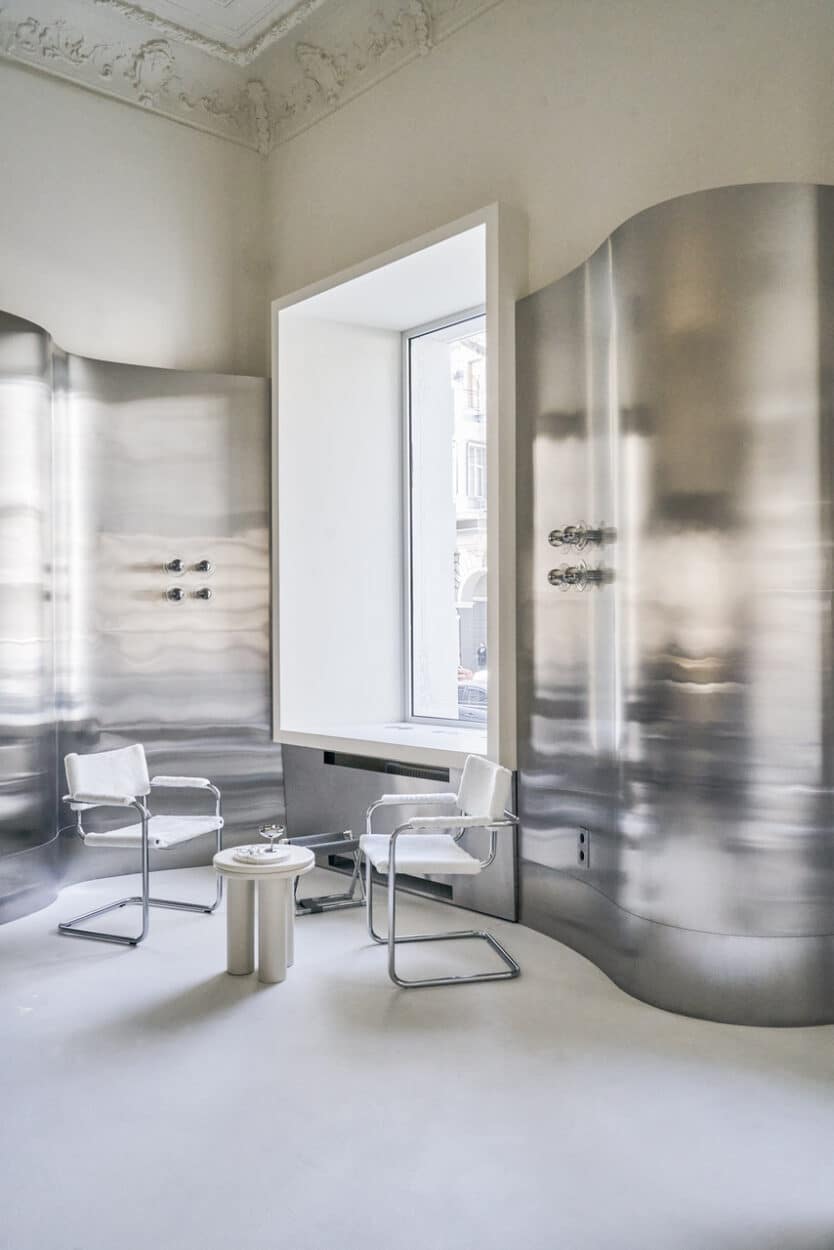 ArchiExpo e-Magazine: We can only assume this has disrupted not only daily life but your work there. Can you tell us about the neighborhood and city where your office is/was located? What is special about it in your eyes and what are the conditions there now?
Dmitry Sivak: We had two offices, one in the capital, Kyiv, the other in Odessa, 500 kilometers between the cities, and both cities started being bombed on the first day of the war. We gave all the computers to each team member so that they could work from home. But it soon became clear that most of the time we had to spend in basements and bomb shelters. All work on almost all projects was halted. It often happened that you were walking during the day and were caught by the air-raid siren, you had to seek shelter immediately. Phones are always charged and on battery-saving mode in case you are left under rubble. 
ArchiExpo e-Magazine: What can you tell us about Ukrainian design in general? What makes it stand out?
Dmitry Sivak: Ukrainian design was strongly influenced by the 2014 revolution. Then the old politicians fled the country and people saw how much these politicians stole and in what palaces they lived. These were very tasteless and expensive mansions with classical decor and plenty of gold. People were so disgusted to see how they had been ripped off over the years that this kind of traditional style became associated with the old politicians. Design in the country changed dramatically and became more contemporary.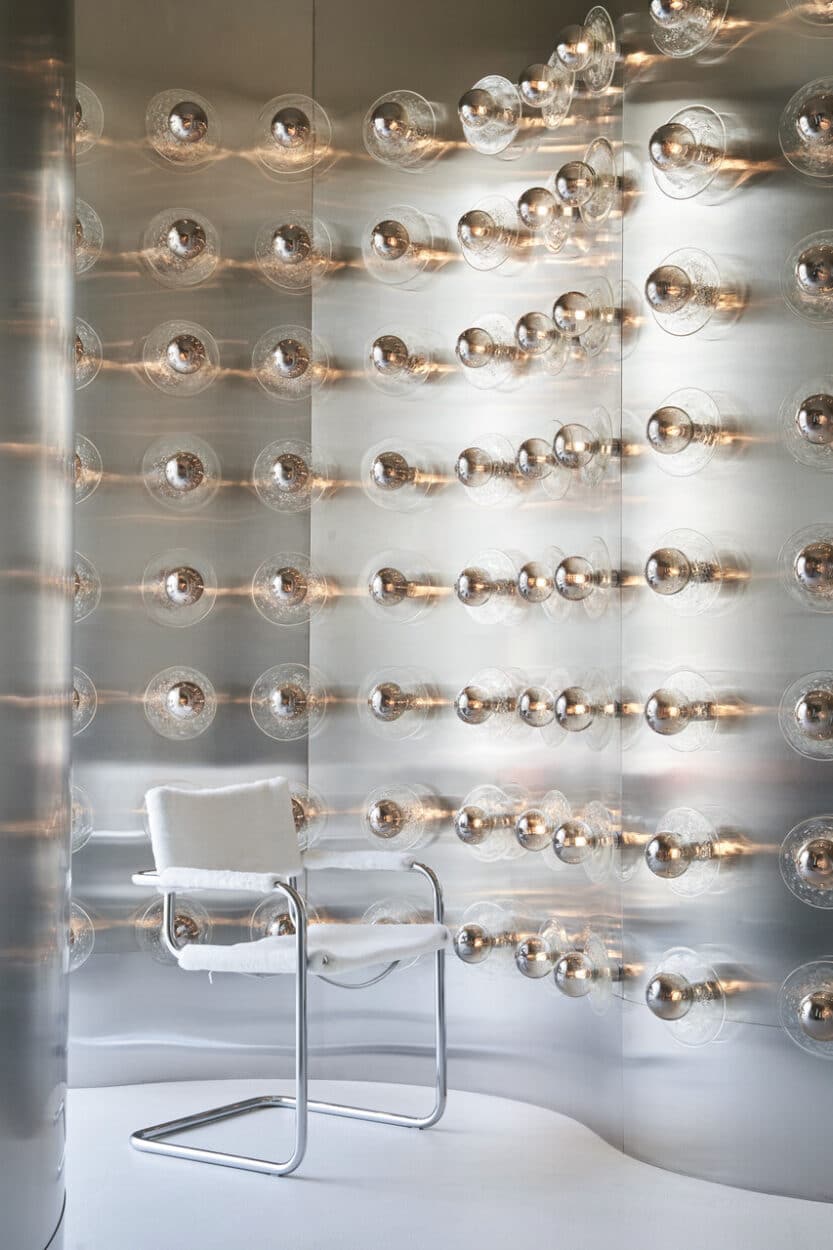 ArchiExpo e-Magazine: Despite the sadness of what's happening, have you been able to continue projects? Which ones are you working on now and which ones had you completed before the war broke?
Dmitry Sivak: There were 17 people working in our studio before the war. Now only two people are completing old projects. All the other projects are frozen. There are no new projects yet, and it is not clear when they will appear. Here is a photo of a cafe project that was due to open a couple of days before the war.
ArchiExpo e-Magazine: Perhaps you'd like to talk about your design career and the path that led you to where you are now?
Dmitry Sivak: Ukraine is a poor country and, as in any poor country, young designers, architects, wanted to go to more successful countries. But the rich countries are already doing well. And Ukraine is this place where talented architects and their minds are needed now. There are also people here who need good houses, and it is here, more than ever, that my help and that of other Ukrainian architects is needed. 
ArchiExpo e-Magazine: What kinds of projects and topics stimulate your creative mind the most?
Dmitry Sivak: Before the war, we could not only work but also think about architectural theory and think about the evolution of design. Now, many designers are thinking about designs for cheap and simple housing for refugees, about how to rebuild destroyed buildings and entire cities. We were all born to be useful to the world. Perhaps this is precisely that moment.