Opened in August 2023, Anantara Koh Yao Yai Resort & Villas exemplifies the landscape and villa design artistry of Proud Design, located in Chiang Mai, Thailand.
In a world where bustling urban life and technological advancements often dominate the narrative, the Anantara Koh Yao Yai Resort & Villas emerge as a tranquil escape, breathing life into the essence of untouched paradise. Nestled on the pristine island of Koh Yao Yai, this luxurious retreat beckons couples and families to rejuvenate, reconnect, and play amid its unspoiled beaches, lush jungles, picturesque sunsets, and astounding marine life.
Formerly a coconut plantation, the 27-acre site of Anantara Koh Yao Yai is ensconced between a wooded hill and a turquoise bay adorned with limestone islets cloaked in lush jungle, inhabited by a myriad of birds. Stretching over a kilometer of golden beach, this new luxury complex epitomizes tranquility, space, and opulence, located just 45 minutes by boat from Phuket and 20 minutes from Krabi. As guests arrive at the resort's private pier, they are immersed in an atmosphere of exclusivity and luxury. Vast green lawns, mature trees, a shaded pool, and the golden beach create a sense of security and intimacy, ideal for swimming and snorkeling.
The Suites, Villas, and Penthouses with a Touch of Thai Heritage
The Anantara Koh Yao Yai boasts 148 suites, villas, and penthouses, each designed with classic elegance and a touch of Thai heritage that adds depth and local charm. Couples can relish the seclusion of one or two-bedroom villas that line the shoreline, offering private butler service, complimentary bicycles, and direct beach access. The 300-square-meter grand villa, the largest in the complex, features a central living space, a kitchen, a dining area, two bedrooms, and a terrace with a rain shower. All beachfront villas are designed with an eco-friendly grass roof to seamlessly blend into the natural environment without obstructing panoramic beach views for other guests.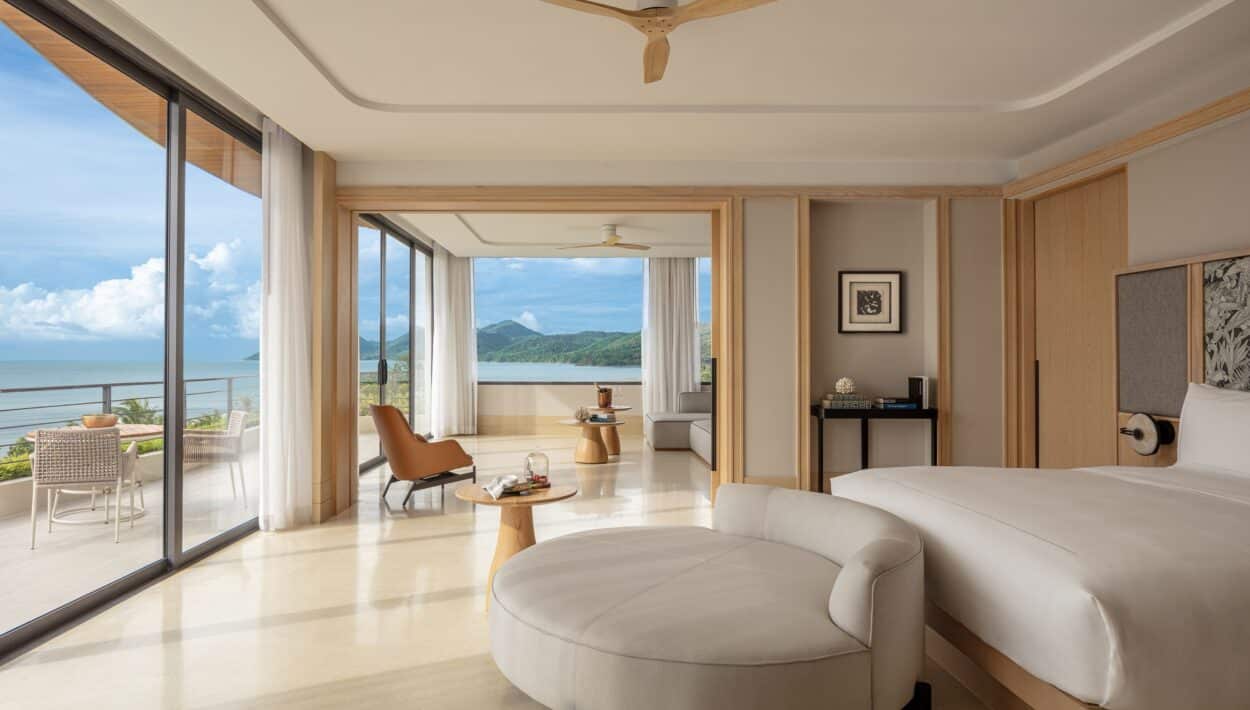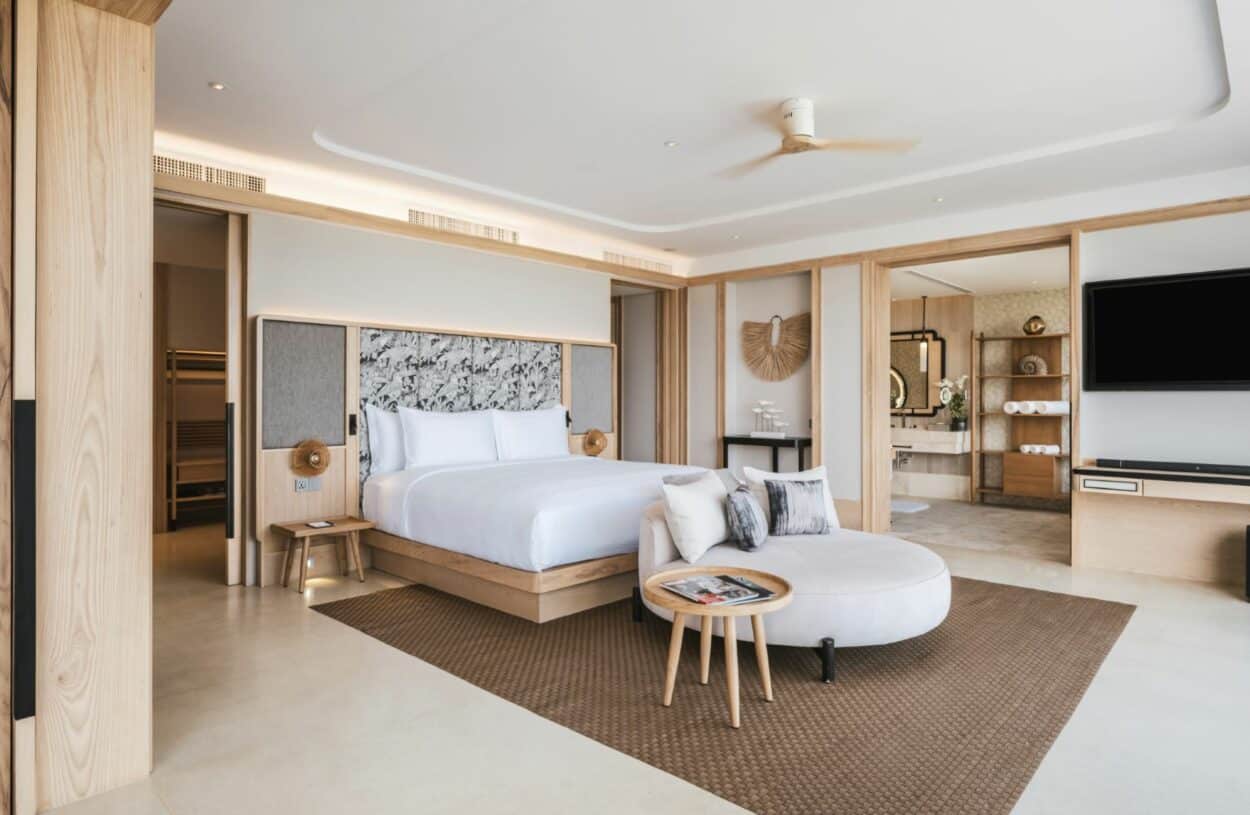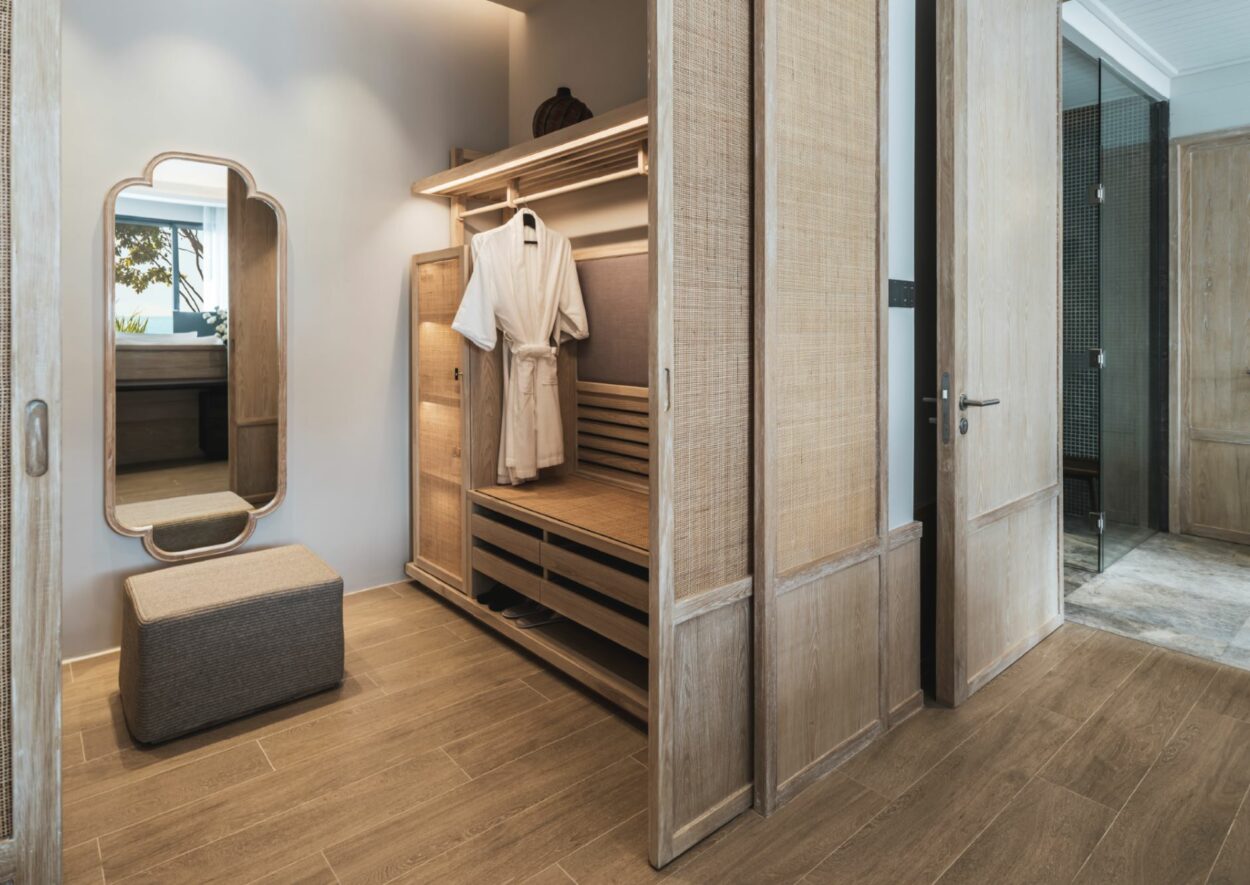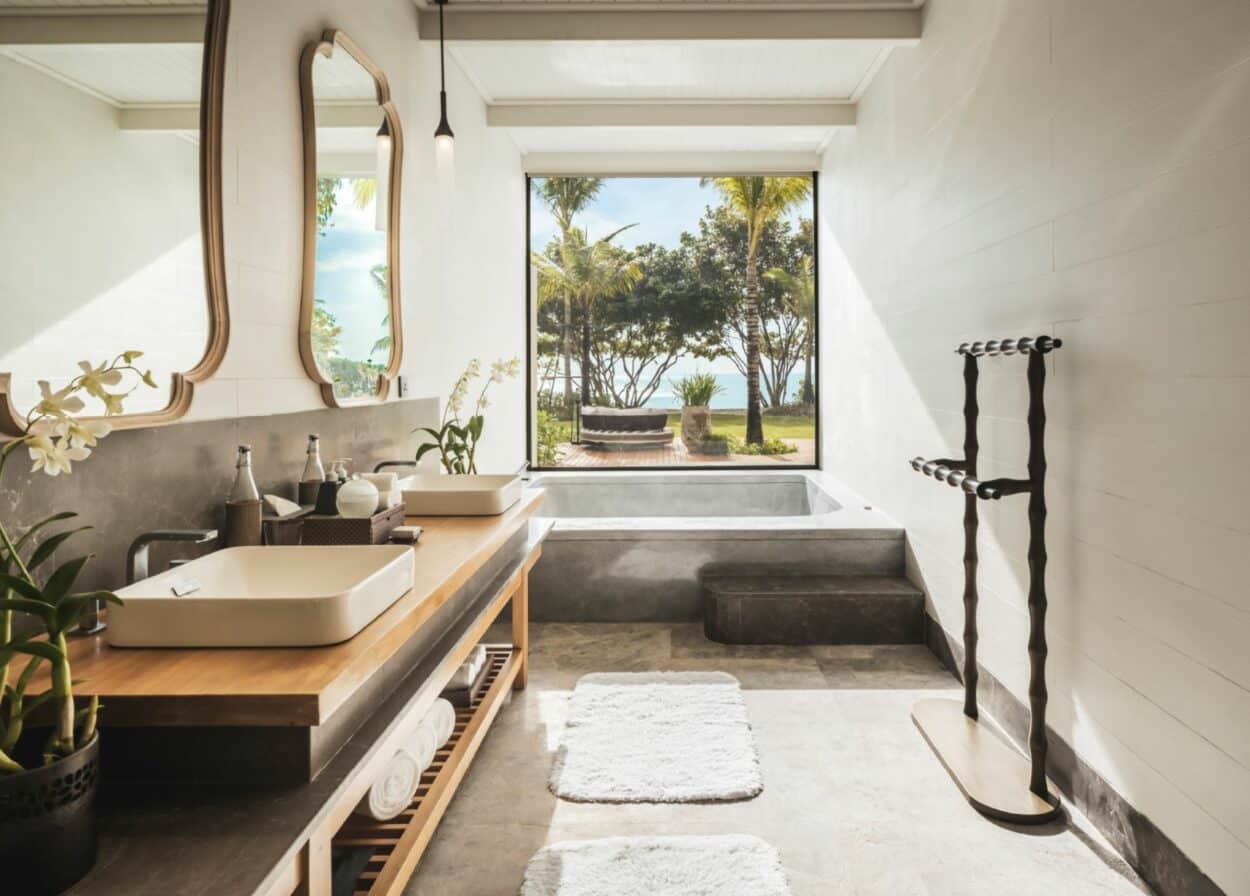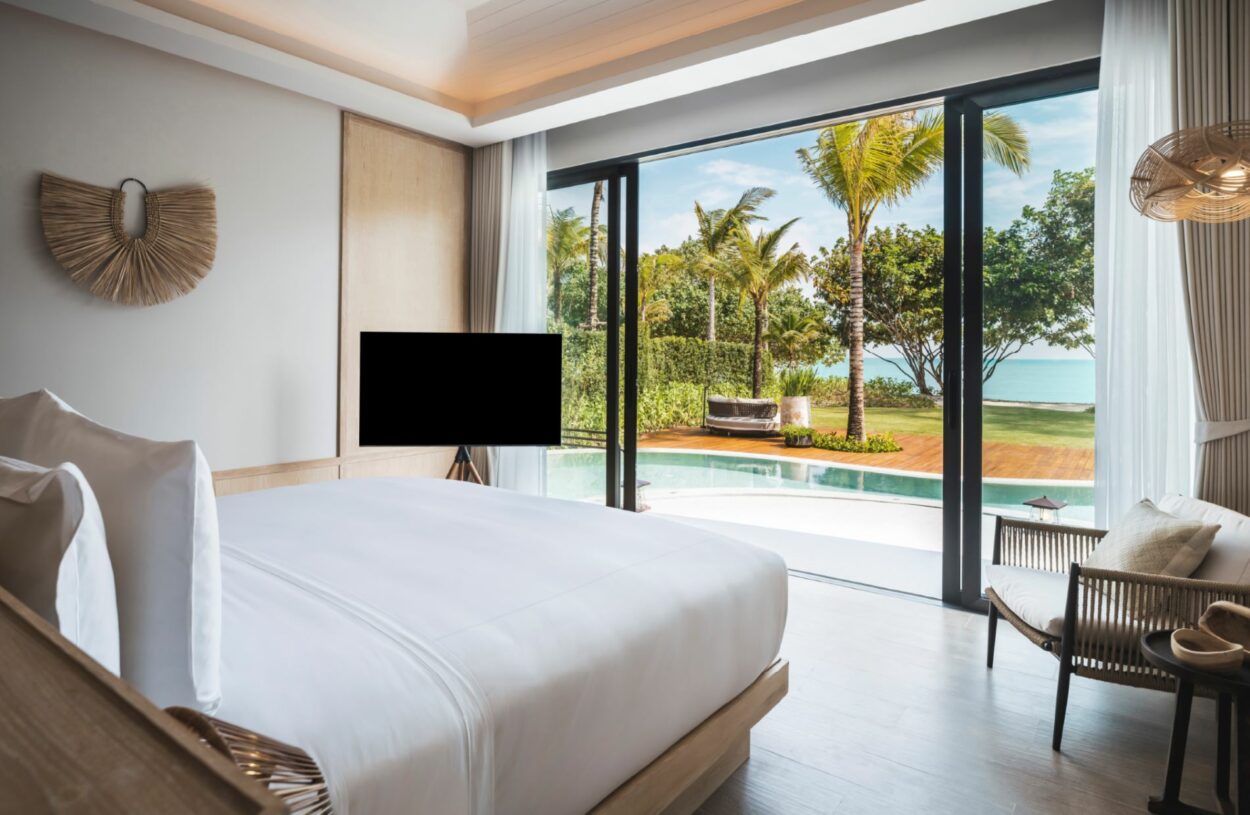 For families, the Family Pool Access Suites are generously spaced, featuring beautiful beechwood furnishings, bunk beds, and a terrace opening directly onto the resort's family pool, where comfortable sun loungers and day-long entertainment await. The Family Sea View Suites cater to the entire family, with sections for adults and children, including bunk beds, a slide in the room, and hidden play areas. After tucking the little ones in, adults can step onto the spacious balcony for a romantic moment under the stars and savor cocktails for two with an ocean view at sunset. In the 90-square-meter Deluxe Sea View Suite, featuring a spacious living area and a private balcony, travelers enjoy uninterrupted sea views from every angle.
The resort's eight Sea View Pool Penthouses, overseen by a private butler, are 366-square-meter luxury cocoons where sparkling Andaman views take center stage, and outdoor living is the order of the day. In addition to the living and dining areas, kitchen, and master bedroom with an ensuite bathroom boasting two rain showers illuminated by a skylight, there are also two walk-in wardrobes, an infinity pool, a terrace with daybeds, and a covered cabana for al fresco dining. One of them even features a unique glass-bottom infinity pool visible from the living space below.
Nestled away from the rest of the complex, the Wellness Lagoon Pool Villas offer perfect seclusion amid soothing landscapes and lagoon views. From yoga and meditation on the private pool terrace to workouts with a personal coach, spa treatments, and private wellness spaces in the villa, the wellness villa experience promises revitalized existence, renewed vitality, and a deep connection with oneself.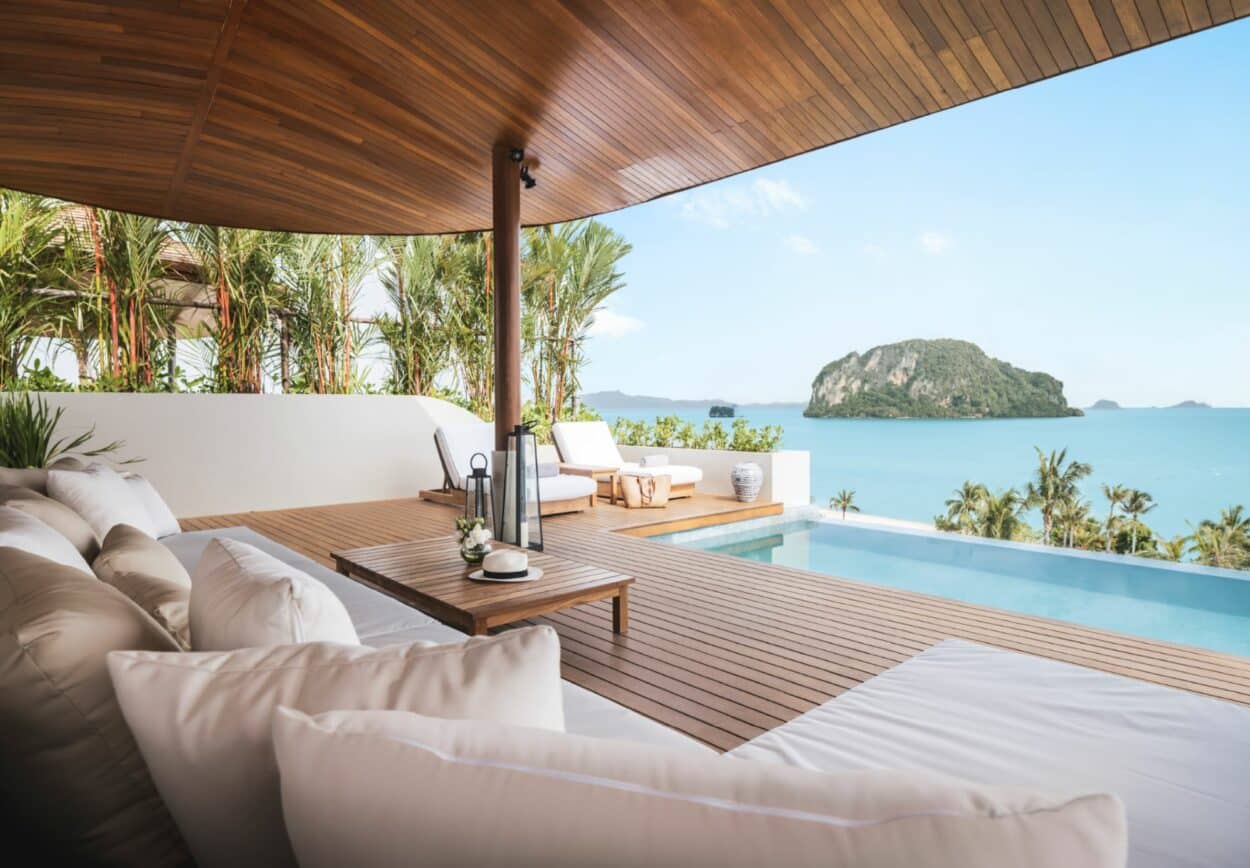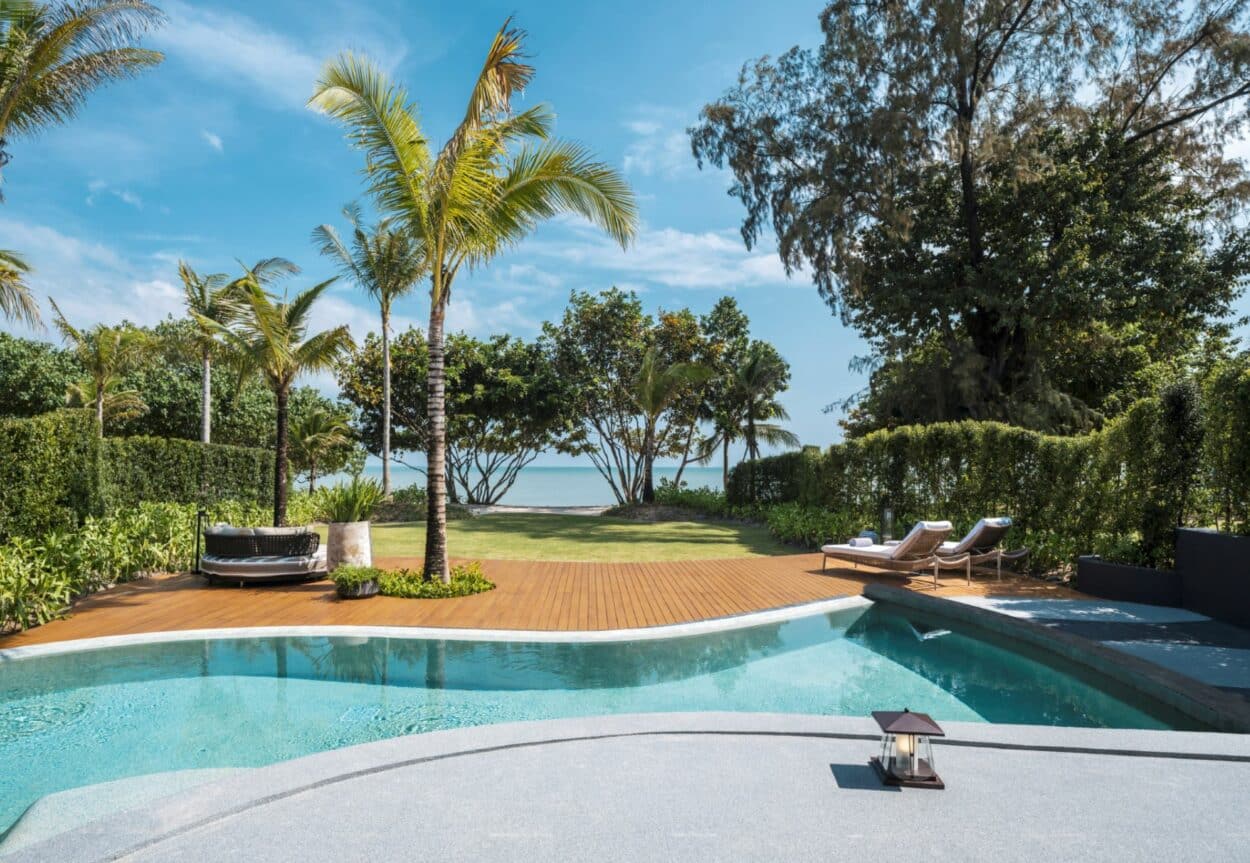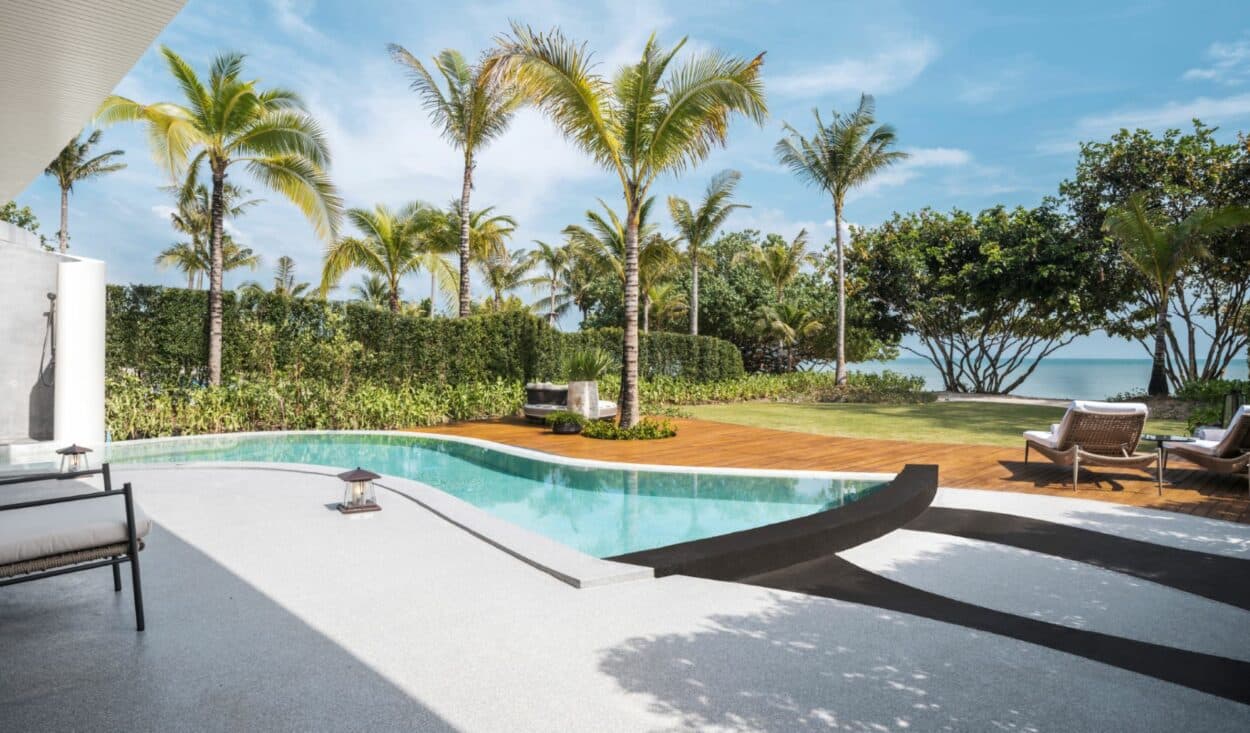 Open-air Dining Space, Devoid of Mass Tourism
The resort offers a plethora of dining options serving a wide range of cuisines. The beachfront restaurant, renowned for its culinary delights, proudly offers an array of culinary indulgences. Tempt your palate with the freshest seafood from the "catch of the day," relish an impressive selection of dry-aged steaks, and sushi specialties, all in the elegant and welcoming ambiance of an open-air dining space. The main dining room, an elegant and inviting space with wooden accents, a high suspended ceiling with rattan lampshades, and accordion doors, opens onto a sunny terrace just steps from the beach.
At Pakarang, the menu includes contemporary Thai dishes, international breakfasts prepared at live cooking stations, and light meals served throughout the day. In addition to Pakarang's organic, lactose-free, and gluten-free options, all restaurants offer child-friendly meals. Omakase enthusiasts will find their delight at Anantara Koh Yao Yai's Japanese restaurant, serving traditional and modern Japanese specialties with panoramic ocean views. Furthermore, the pool bar, Family Bar, and Beach Bar cater to all preferences, whether it's milkshakes, sundaes, or sundowners.
For special occasions, hosts can create a customized dining experience through Anantara's Dining by Design concept. In the exclusive presence of their chef and butler, hosts can indulge in a gourmet picnic on a sandbank, a romantic dinner cruise, or a champagne celebration in absolute privacy.
Koh Yao Yai remains wonderfully undeveloped and devoid of mass tourism, promising an enriching journey for food enthusiasts, nature lovers, yogis, and sea enthusiasts. Visitors can choose from a range of inspiring excursions and immersive experiences, such as vintage sidecar tours in a rubber plantation, batik making, tie-dye workshops, island shopping, mountain climbing, and scuba diving. Hikers can venture off the beaten path to the tranquil island of Hong, discovering a secluded beach with a crystal-clear lagoon, kayaking along mangrove channels while watching hornbill birds in flight, or taking a long-tail boat cruise to a natural sandbank for a candlelit dinner. On-site activities include yoga and paddleboarding, mountain biking, nature walks, and much more.
Anantara Koh Yao Yai allows parents to relax while keeping children engaged and fussy eaters happy. At the Kids' Club, one of the largest in Thailand, children can have a blast in the bubble pool with a unique waterfall shower or on the water slide, practice in the dance studio, take a nap in a dedicated room, or participate in supervised activities such as recycling projects, mangrove seed planting, cooking classes, and nature walks. A dedicated toddler zone offers professional childcare services to stimulate and entertain children aged one to four with baby yoga and other activities; teenagers have their own building and a restaurant serving all their favorite dishes and beverages.
A Peaceful Setting and Environmental Preservation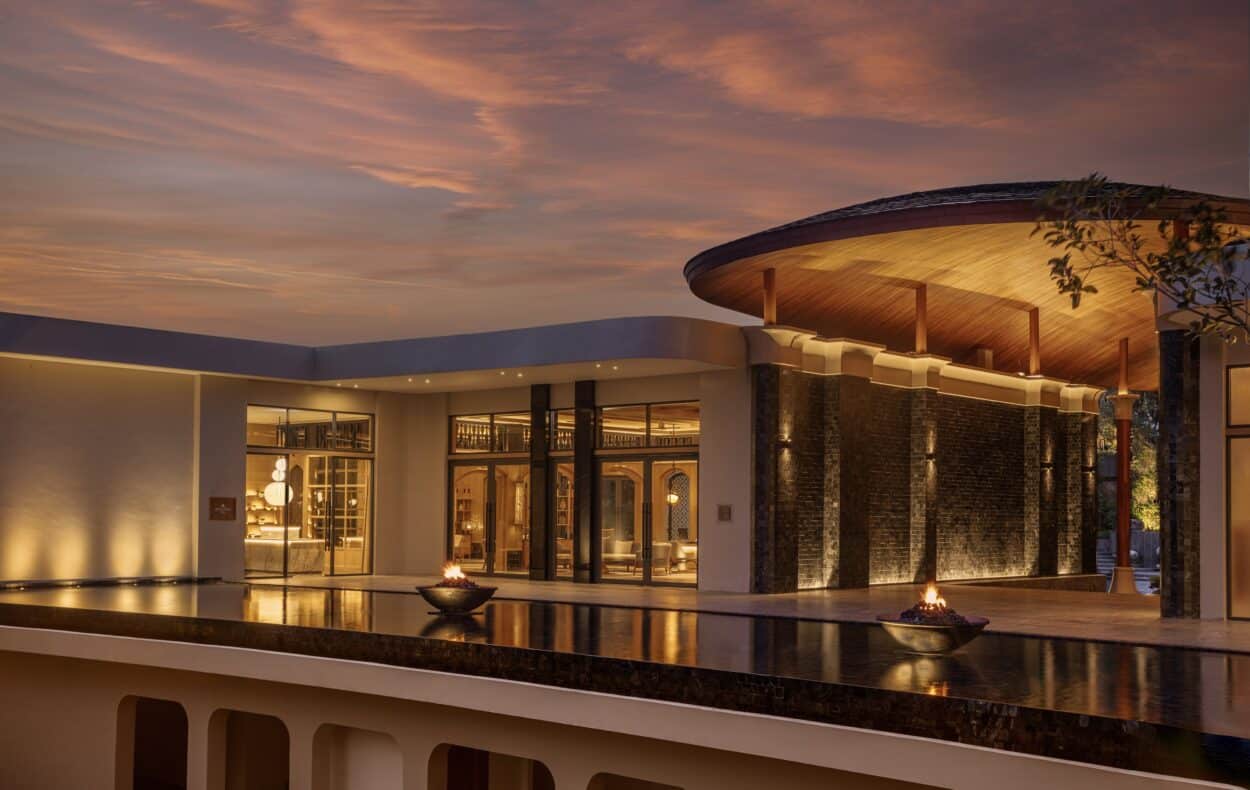 The peaceful setting of Anantara Koh Yao Yai is ideal for sensory healing and relaxation journeys. The Anantara Spa, with its five treatment rooms spread between single and double suites, offers an extensive program of treatments, including massages, ancient wellness practices, and refreshing rituals designed to detoxify, balance, and energize. Soothing facilities include one of Thailand's largest hydrotherapy pools and one of its largest hammams. For children and teenagers, there are gentle massages, coconut hair treatments, fruity scrubs, facials, and fitness evenings with a bubble bath.
The hotel's free-form pool is perfect for vigorous laps, while the ultra-modern fitness center is equipped with the latest strength and cardio equipment. Guests can also practice yoga and meditation in the beach pavilion, with scheduled hatha sessions at sunrise.
Anantara Koh Yao Yai Resort & Villas places great emphasis on environmental preservation and the maintenance of the island's abundant natural beauty. From the diverse flora of the southern region's ecosystem to the immaculate sandy beaches, the establishment's commitment to sustainability is evident. The numerous ghost crabs on the beach and the astonishing sandbank are a testament to this commitment, creating a pleasant walking setting and serving as an educational resource for children.
Anantara, the award-winning luxury hotel brand developed by Minor Hotels, debuted in 2001 in the seaside town of Hua Hin. Anantara is a Sanskrit term that can be translated as 'borderless water' or 'water without end', channeling the excitement of discovery and the allure of new horizons.