During our visit to Maison&Objet Paris in March, we noticed a wide variety of Italian brands and selected some of our favorites.
March 2022—Since the initial appearance of COVID, events have been on a different rhythm; Maison&Objet Paris was held in a month unlike previous years, and as visitors prepared for Salone del Mobile in April only to learn it, too, has been pushed to a later time, we decided to round up some of our favorite Italian brands that participated in the event in Paris.
Plato Design is an Italian company that manufactures lamps and household objects, in most cases in concrete, entirely designed and handmade in Italy. The essential design, the textured feeling, the use of color and the many possibilities for customization are the elements that make Plato Design products highly recognizable. Founded in 2016 by Alessandro Mattei and Caterina Naglieri, two designers with training in architecture, in a few years the company has become a small creative industry that exports all over the world.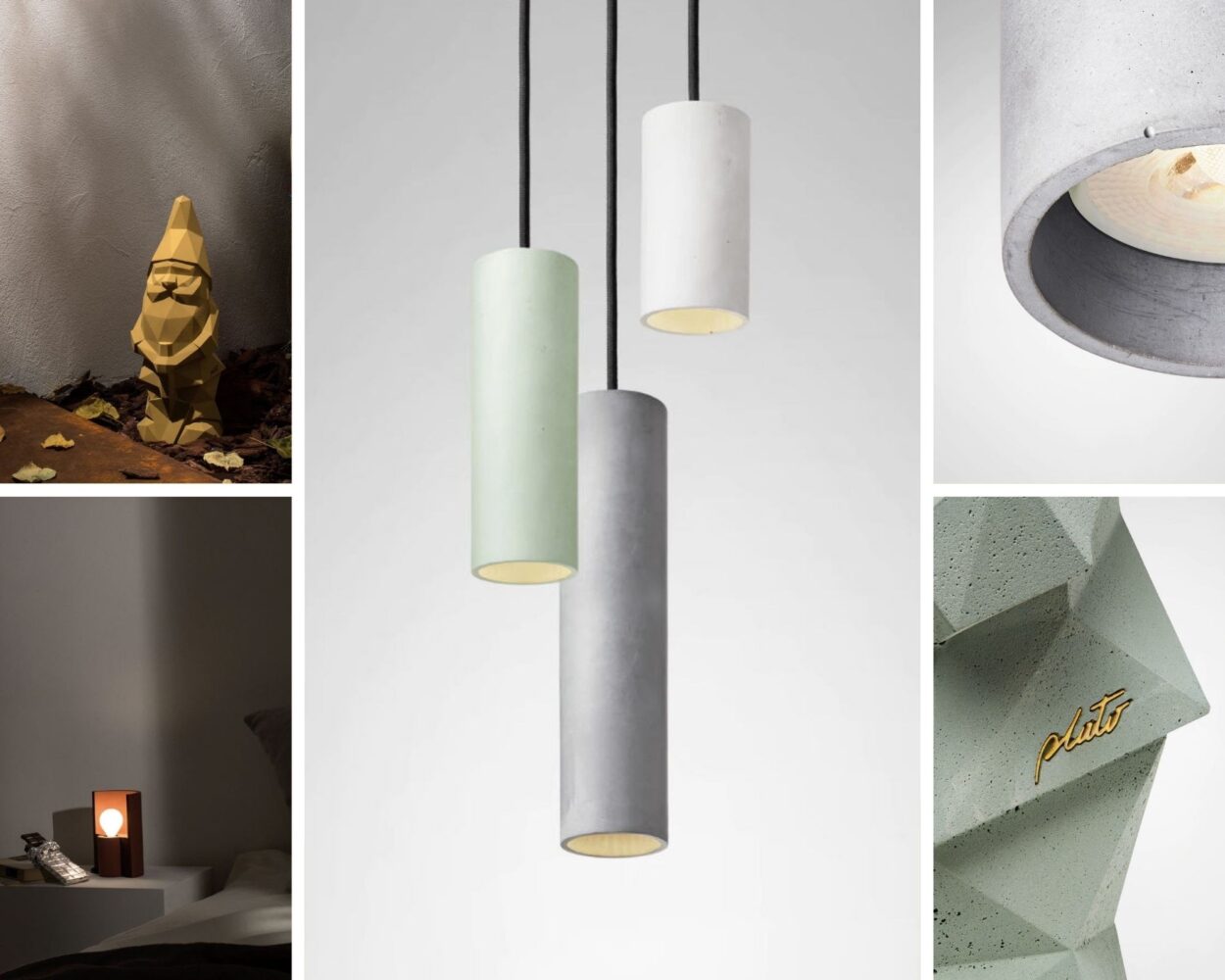 In 2017, architectural and product designer Coki Barbieri founded her studio-workshop COKI in Rimini, a place well protected by dense vegetation. She aims to develop products for the home in sustainable ways, hoping to bring awareness to the environmental concerns of our time. She likes to create spaces and objects that help people to learn more about natural materials, the life cycle of components and the world of design, beyond the aesthetic opinion. In 2020, she earned first prize for the Green Product Award.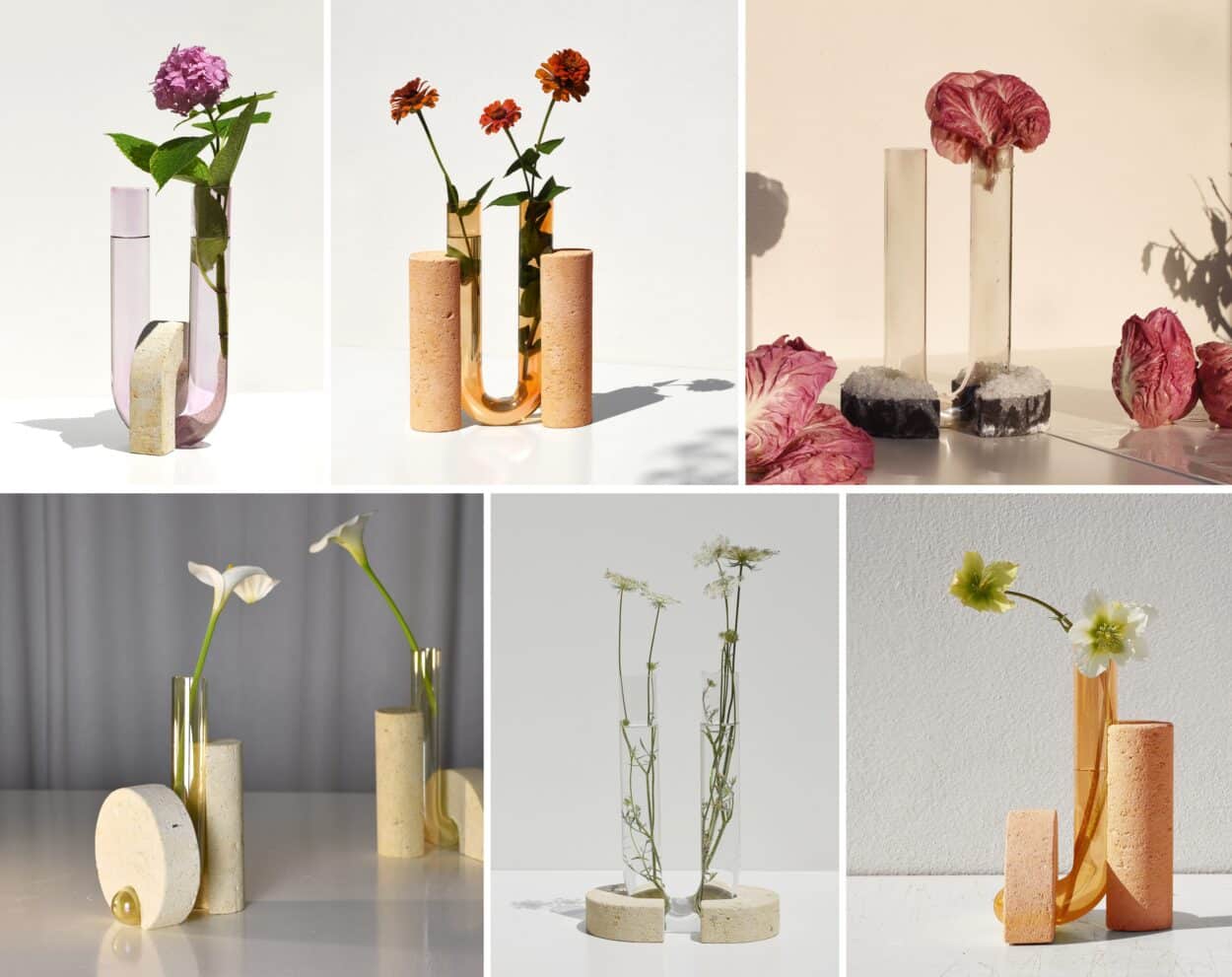 Established in 1980 by Francesco Monitillo, Monitillo Marmi is right outside the city of Altamura, in the heart of Puglia. Surrounded by the characteristic Murgia's hills, the company has a 12000 sqm area in which stones, marbles and granites are stored and processed. Monitillo undertakes innovation trials with research centers and universities, to improve the knowledge of new materials and the development of new production technologies. 
In 2014 these partnerships led to the creation of the project Pietre di Monitillo (literally Stones of Monitillo), a collection of design products for the home. The project involved several important names of the Italian and international design scene and received a special mention in the prestigious ADI Design Index 2015 with the product Ovo. Monitillo Marmi is involved in several projects of construction sites and private residences, proposing a model based on the careful observation of details and on the development of tailor-made solutions.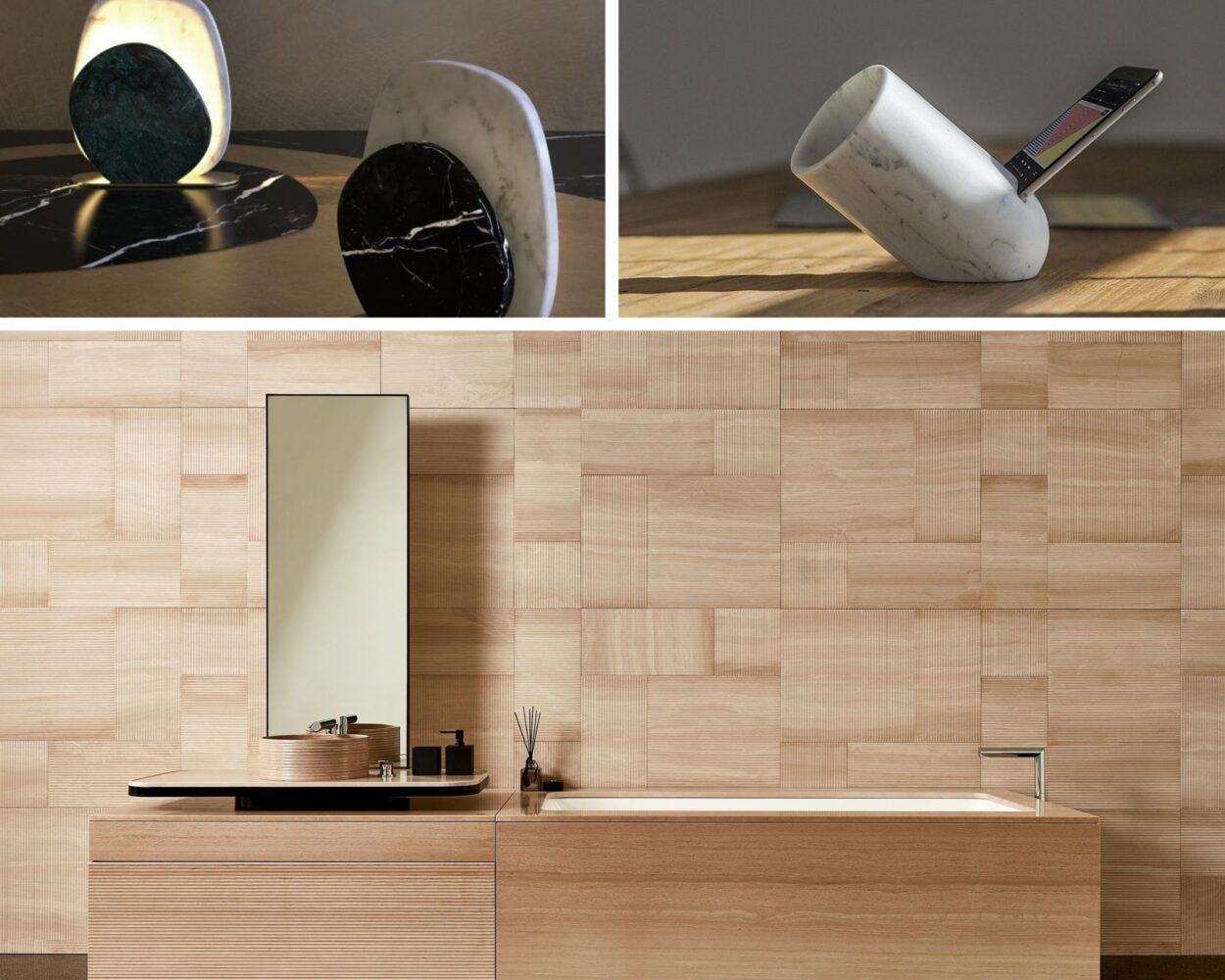 Originally called Up & Up when it was launched in 1969, the current UpGroup is a leading company in the shaping and processing of marble, in balance between industry and high craftsmanship with refined laboratories and intensified production. Located at the foot of the Apuan Alps, between the blue of the sea and the whiteness of the Carrara quarries, UpGroup tells stories through its objects and challenges marble to take new forms and applications, turning it into the favorite material of the greatest designers.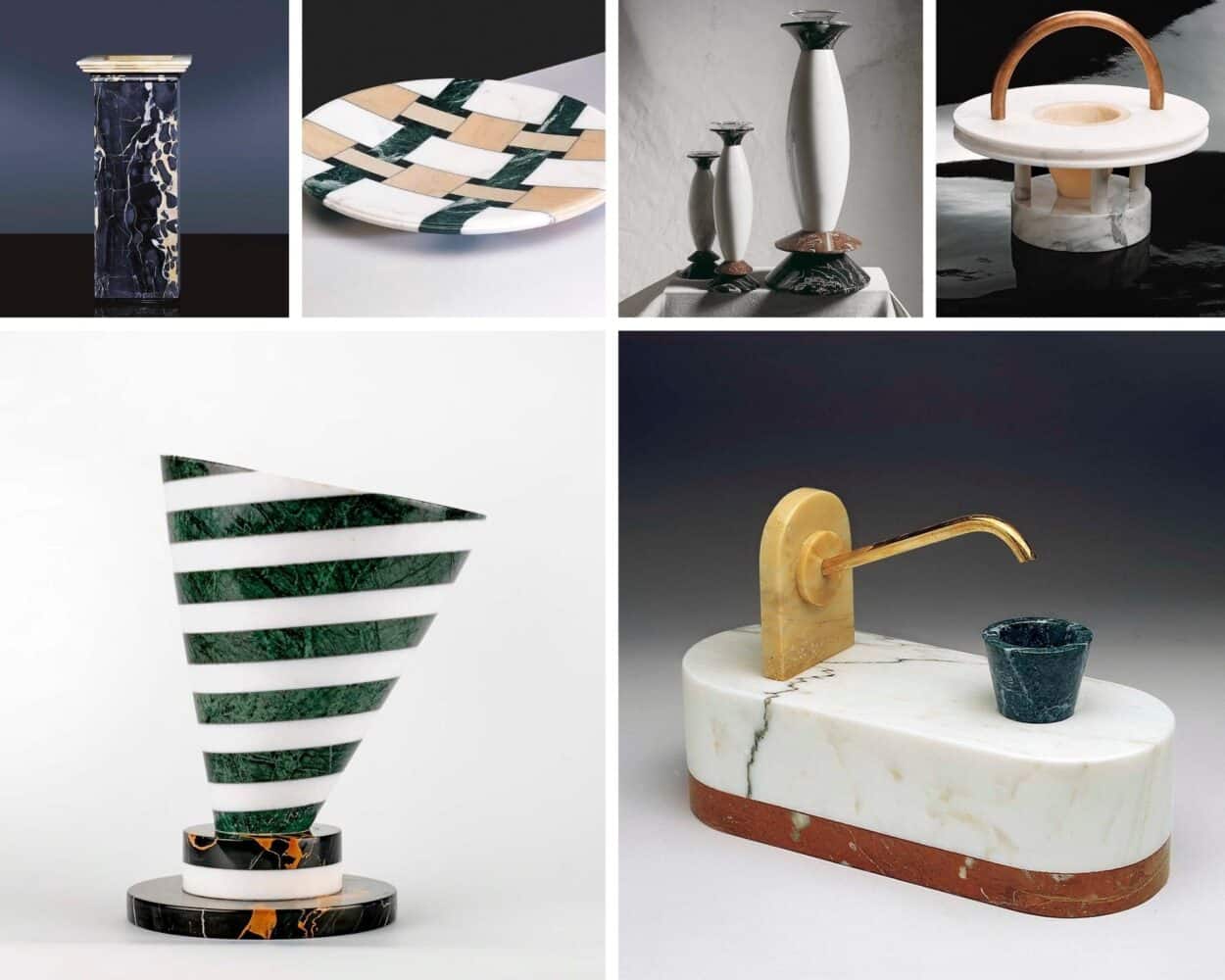 With nearly 30 years of manufacturing experience, L'arte nel Pozzo consecrates its activity to the made-in-Italy production of ceramic objects and accessories. They create unique products with a modern and contemporary design, ideated and realized entirely by hand in the atelier of Staranzano. Their artisans experiment, push and explore new materials, new techniques and new concepts. The latest collection by L'arte nel Pozzo is the result of continuous innovation. The new collection, imagined exclusively by our designers, has already been able to seduce some of the most remarkable enterprises of the international production of modern furniture.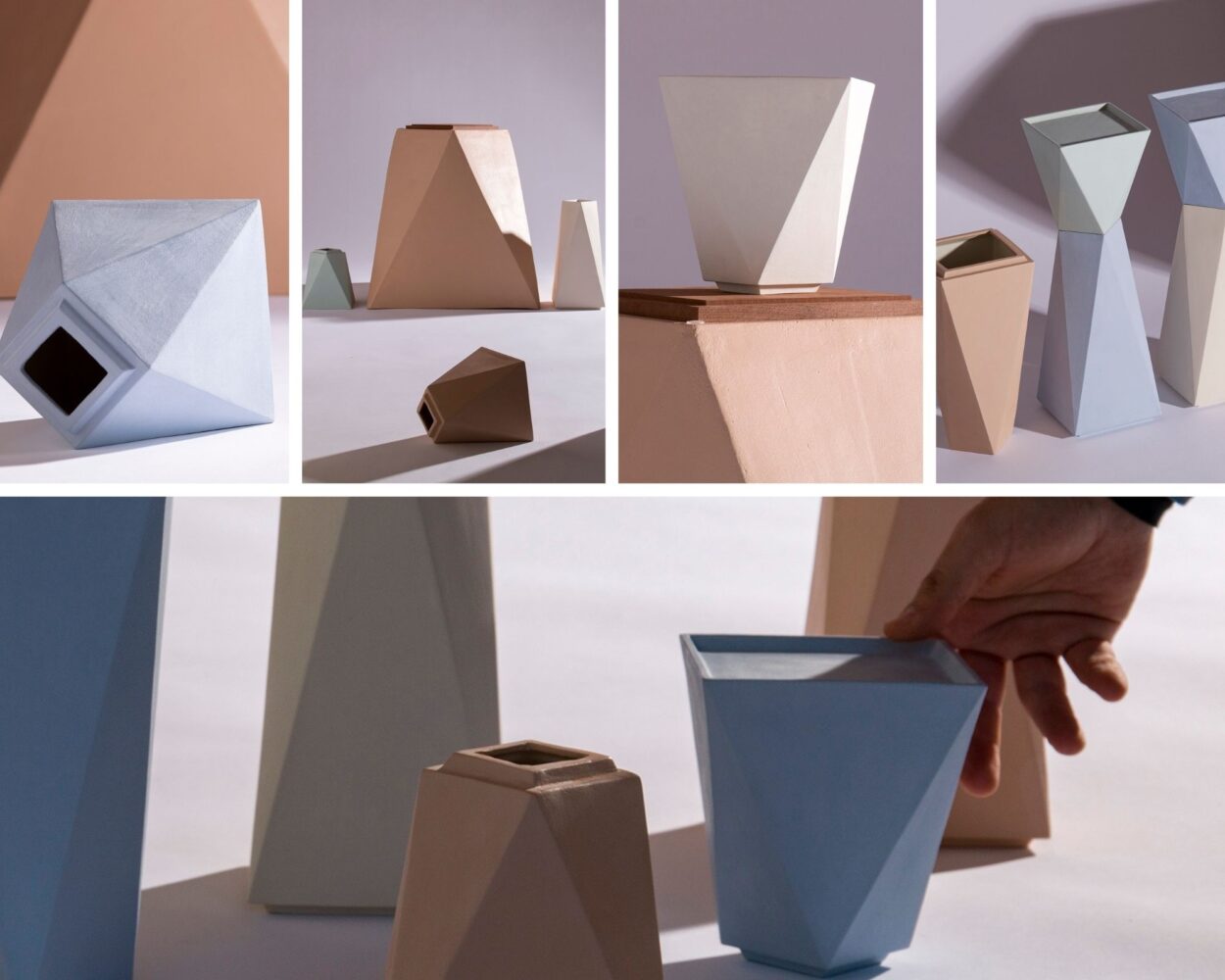 Ocrarossa is an artistic laboratory established 20 years ago where tiles are made for projects with ambitious ideas. As a family practice run by painter Debora Gambino and mosaicist Maurizio Genovese, the duo collaborates with architects and designers working side-by-side on projects. Their skills have matured in the construction sites of period residences, famous buildings, historical hotels and many beautiful private houses.