Top brands presented their latest kitchen products during Salone del Mobile, featuring mini cooking stations, artistic tableware, appliances, surface products and more.
During our visit to the Salone del Mobile in Milan this year, we gathered information on some of our preferred kitchen brands and their latest products. While 'what's trending' is a go-to topic to keep readers up-to-date, trends don't evolve on a day-to-day basis in the kitchen world. Yet, kitchens remain on the list of the top five rooms for renovations, and companies continuously release new products (on a biennial schedule, hence the planning for EuroCucina).
Our previous piece on kitchen trends dates back to early last year when we published "Kitchen Design Trends 2021", considering the 2020 events were canceled, and our more recent article "Top Four Brands for Cooker Hoods 2022" preceded this year's EuroCucina exhibition in preparation for what was in the works to see in Milan. Since our visit to the event, we've put together a delicious menu from which to choose for your renewed, state-of-the-art kitchen project.
Modular and Mini Cooking Stations
The space-saving and tiny living trend expanded with several brands and young designers having presented a number of amazing cooking stations. The first noticeable stand was that of Fabita whose large spread of multiple mini station models radiating quality materials and design caught our attention instantly. Equally delightful, Falper began its path into the kitchen furniture sector and presented its first line of Small Living Kitchens, along with the female trio behind the young brand Dedaleo who designed an incredible modular cooking station for Salone Satellite 2022 for the theme 'Designing for our future selves'. We also appreciated discovering Very Simple Kitchen, an Italian brand that creates modular solutions for indoor and outdoor spaces.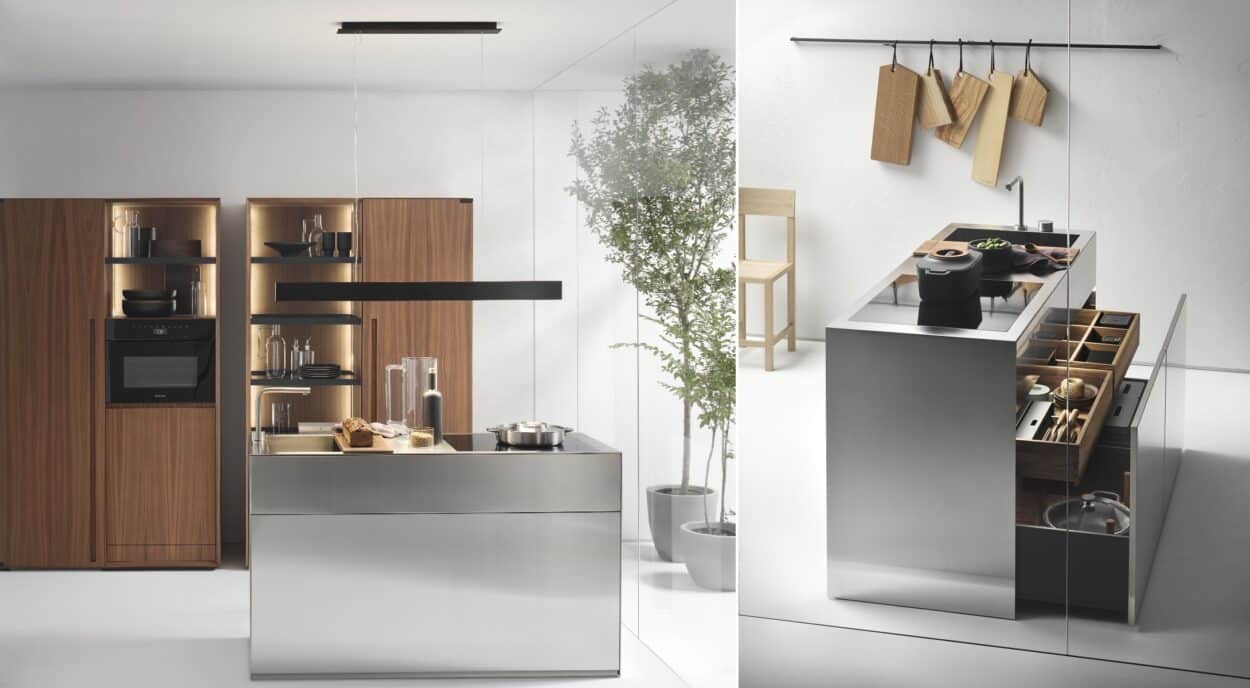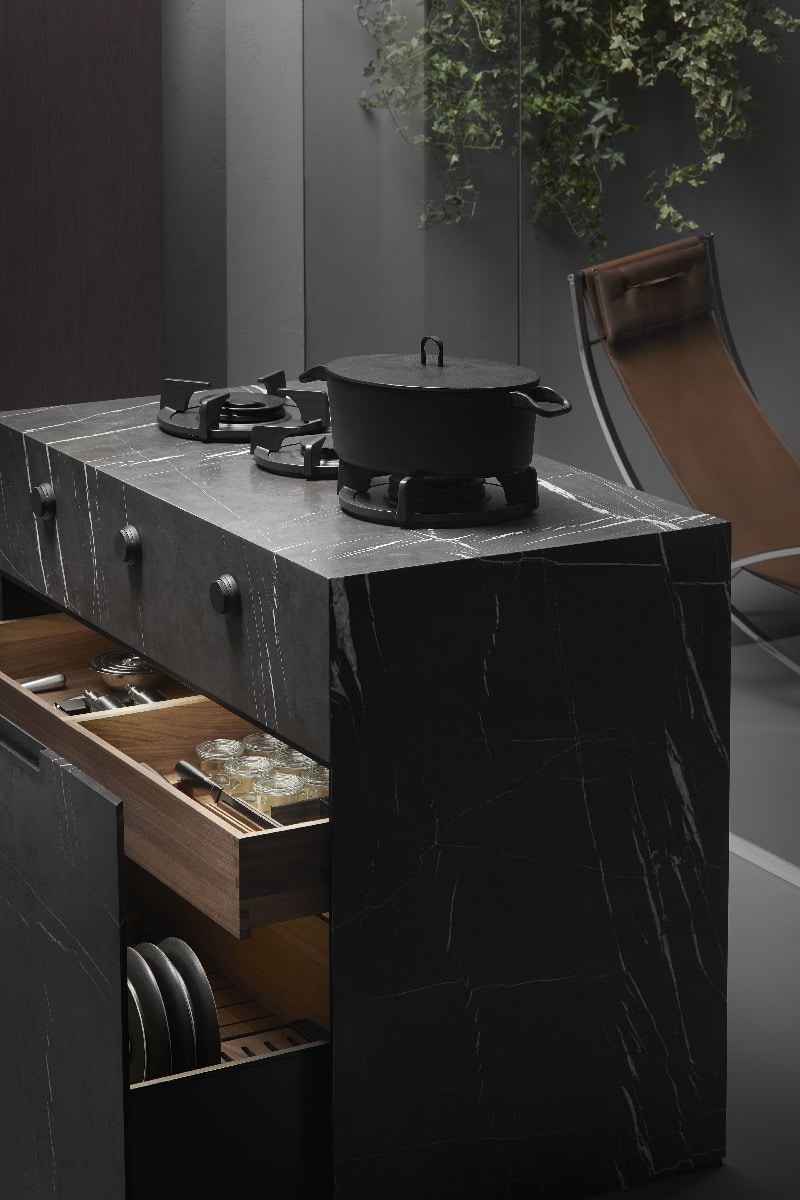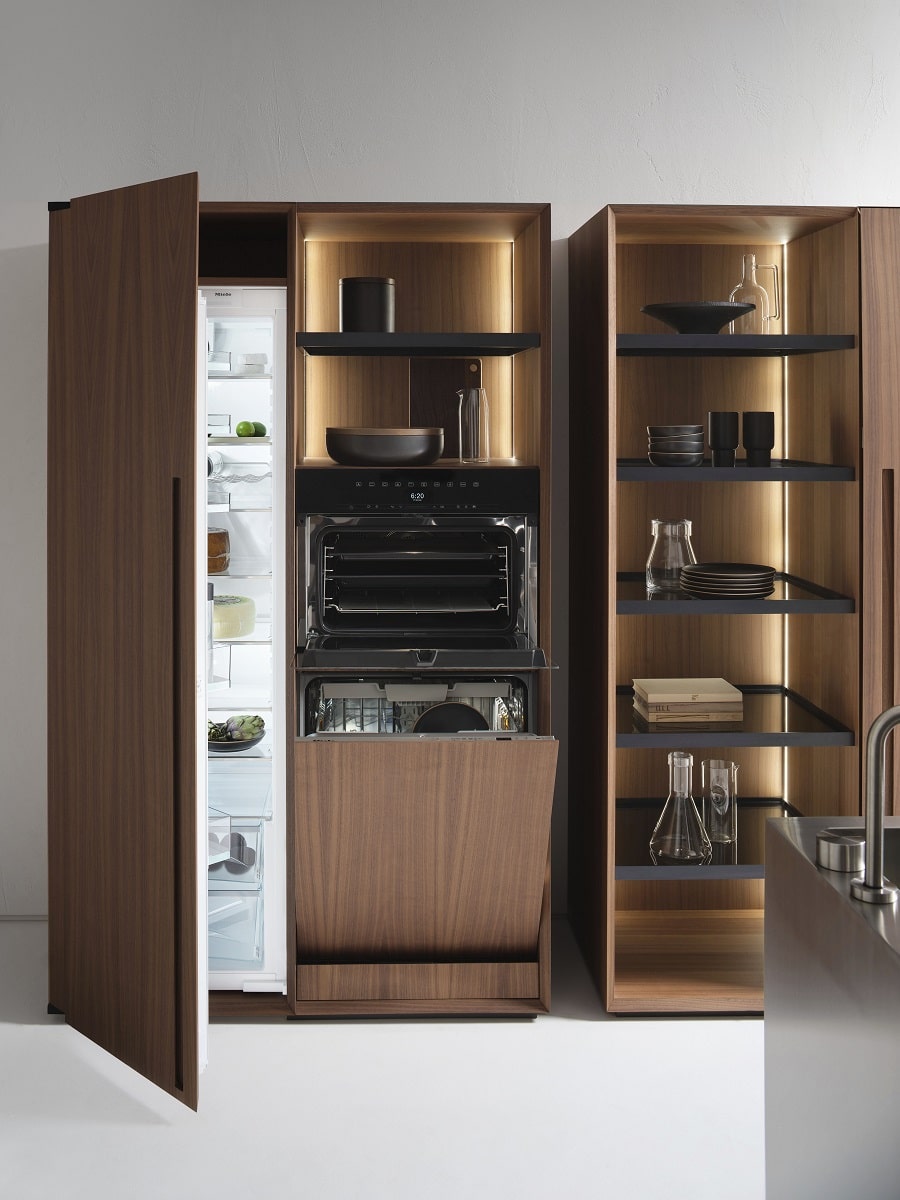 While the above-mentioned are all great solutions, our eyes are on Fabita. The brand exhibited for the first time at the Salone del Mobile/FTK where it presented the new collections developed in collaboration with Adriano Design. Tutto is an innovative mini-kitchen that encloses in a very small and compact size all the necessary appliances for washing and cooking functions.
The wooden top is designed to accommodate a space for food preparation, a stainless steel sink and a small dishwasher that is also a practical cockpit fruit and vegetable washer, while the induction hob is suspended to better take advantage of the space when not in use. In the front, there is a refrigerating drawer, suitable as a wine cellar or mini-fridge, storage drawers and a compartment with exposed wooden shelves.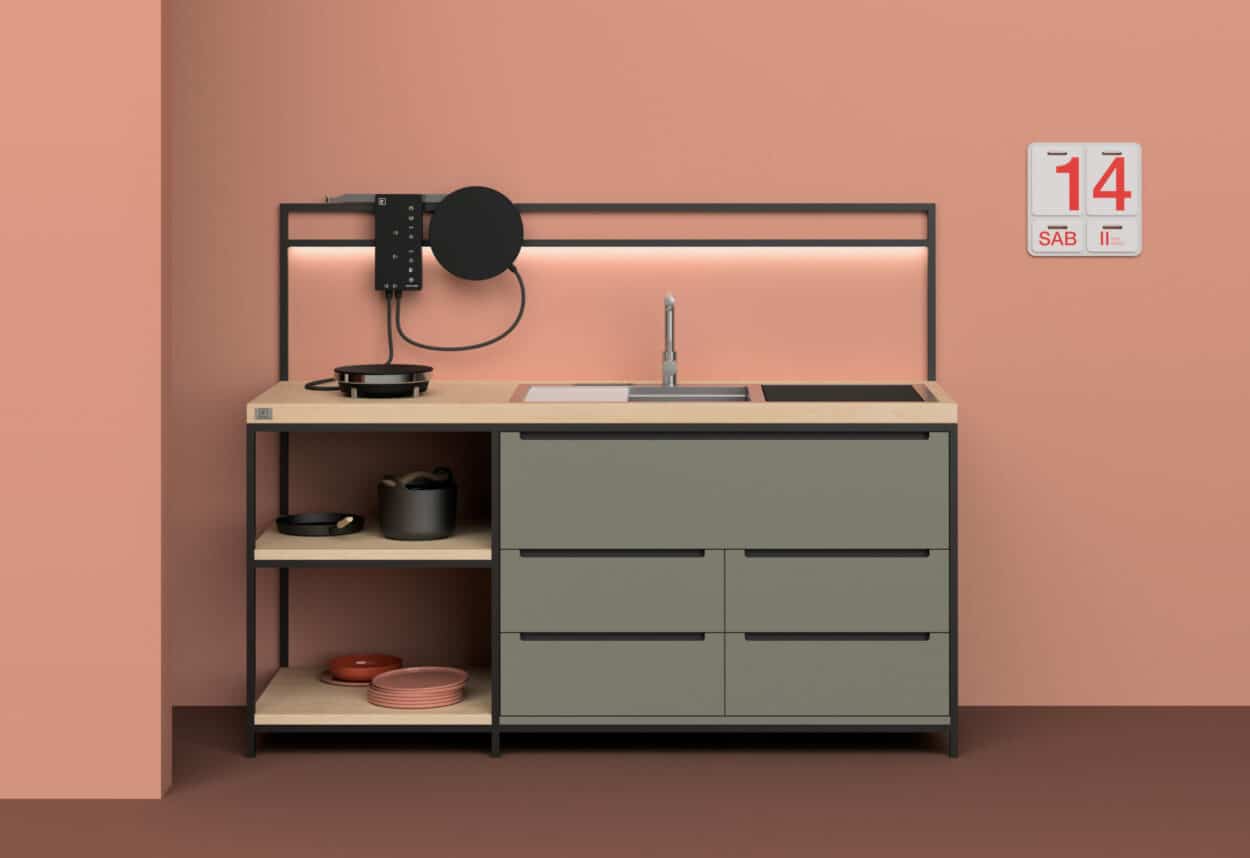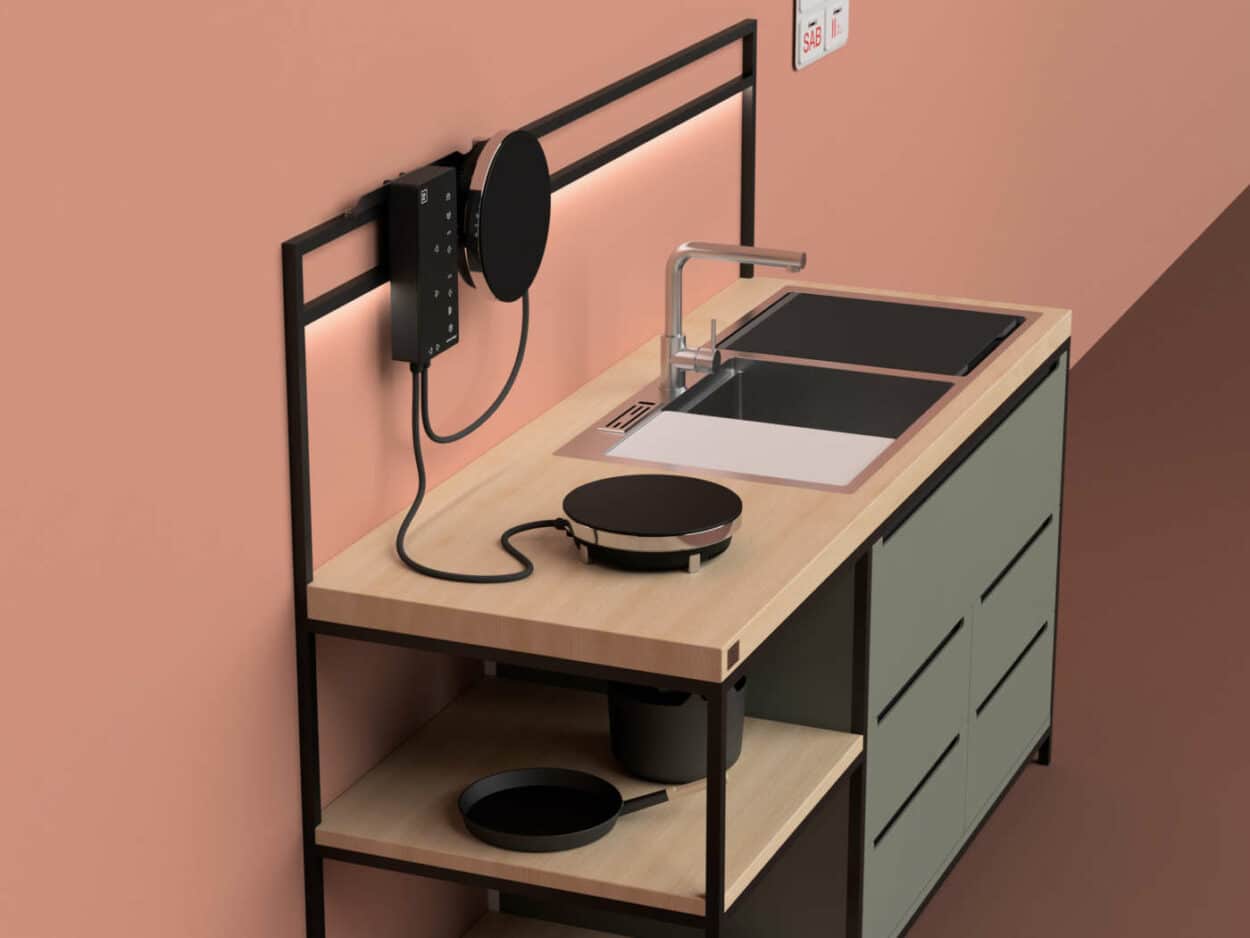 READ an article on micro-living by Stylepark entitled "Darling, I've shrunk the kitchen"
Dining in Style: Artistic Tableware
Dining should be a thing of art. Through history, we marvel at the way those of distinct time periods created beauty in every aspect of life, notably in the dining room—from the table and chairs to the decor and the tableware. We stopped dead in our tracks once we reached the stand for EDITIONS Milano, an Italian brand editing works from a variety of world-renowned designers, presenting a unique collection of contemporary high-end objects, furniture and lighting. On display, we saw marvelous new tableware collections, including Circle, a collection of objects for serving tea and coffee, designed by celebrated fashion designer Alessandra Facchinetti and made in Italy in porcelain. Other collections presented were Victoria, Alice, Ice Ice Baby, Versi and Cooler.
EDITIONS Milano not only collaborates with international designers, architects and artists such as Patricia Urquiola, nendo, Alessandra Facchinetti, Bethan Gray, Cristina Celestino, david/nicolas, Federico Pepe and Lorenza Bozzoli; its select artisans produce the objects in Italy with local raw materials. The highest quality marbles used for the objects and lighting are quarried in Tuscan and Ligurian caves; the porcelain for Circle is crafted near Florence; the mouth-blown stained glass of Credenza collection is made in Lombardy as well as the wood and the cane used for the Piani collection of furniture.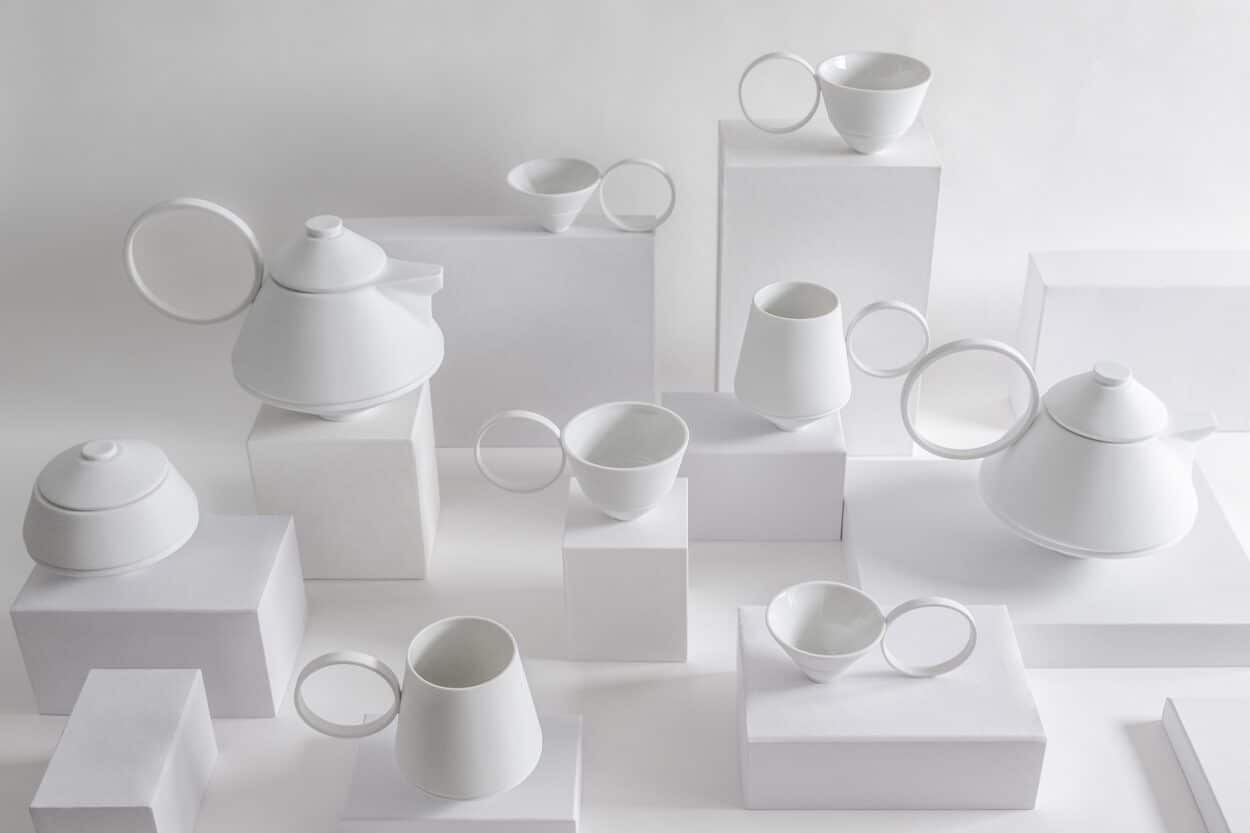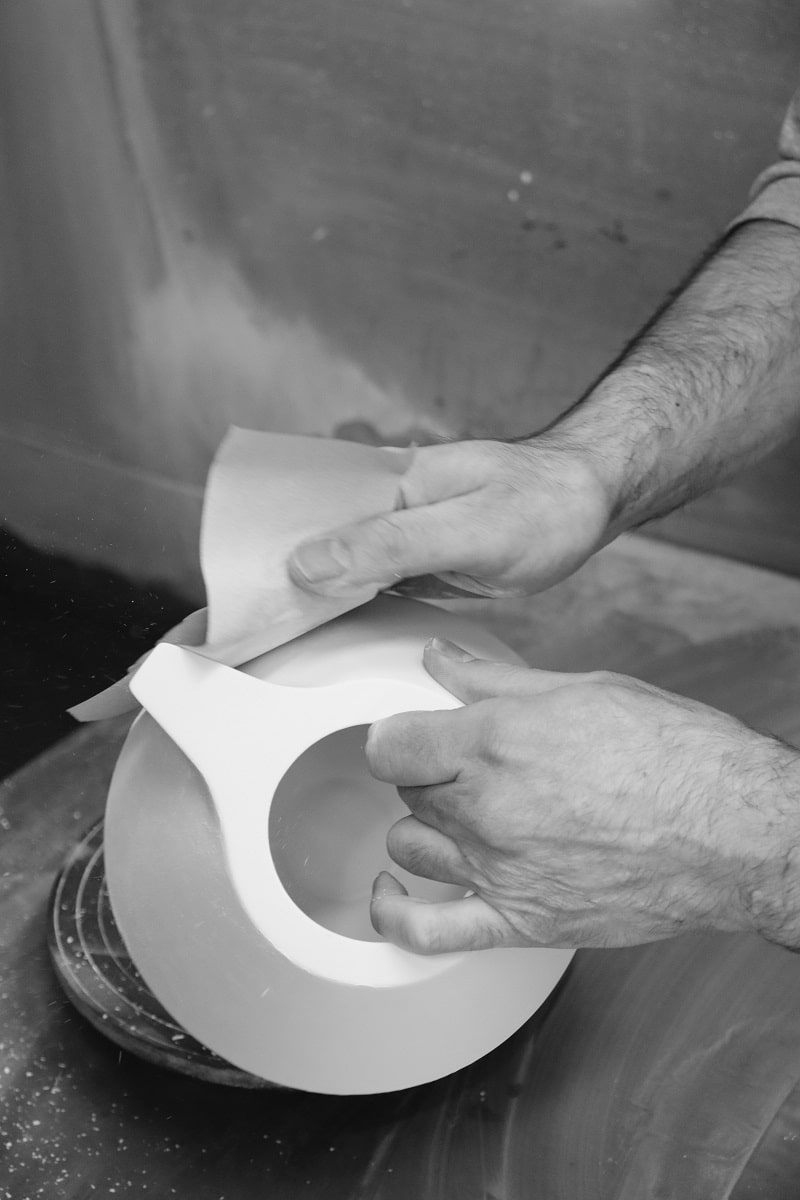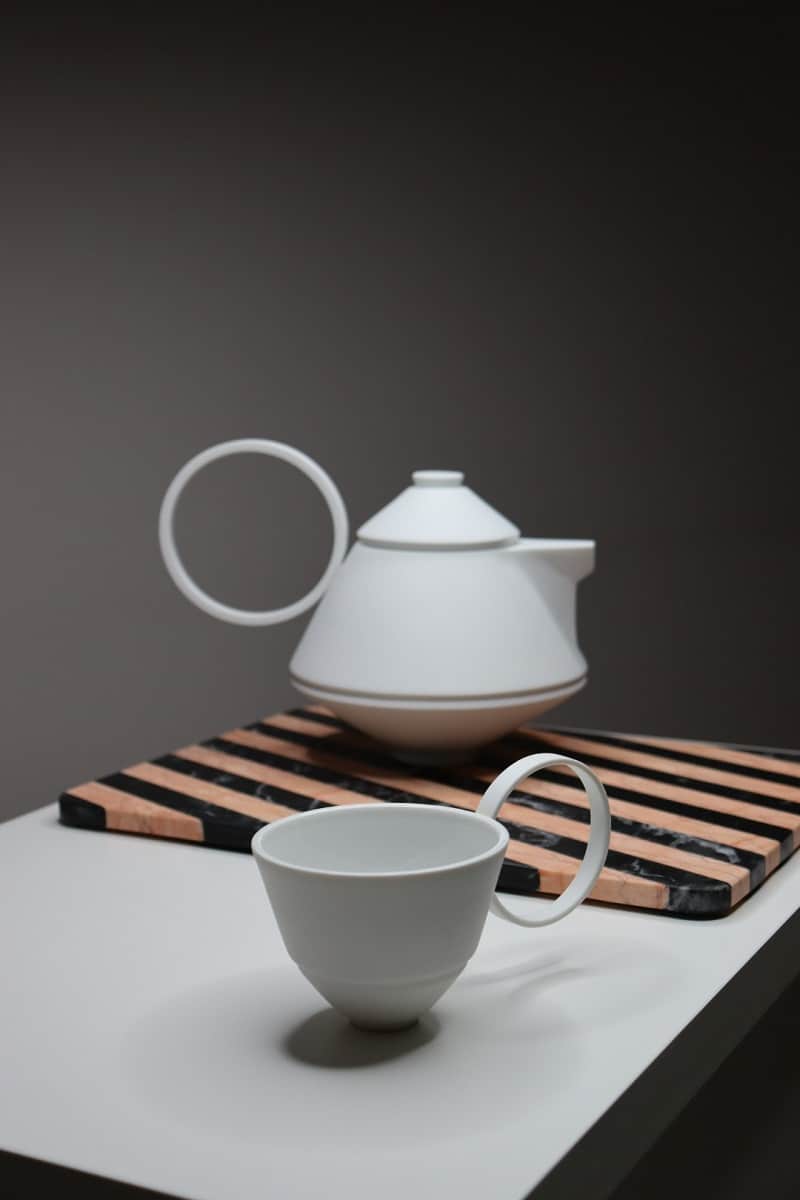 Classic: One-wall Kitchen, OceanIX Plastic Handles and More
For certain brands, the question wasn't 'How can we develop a better kitchen' but rather 'How can we expand an existing model', because why change what works? In this light, Snaidero presented a new edition to its Frame kitchen, designed by Massimo Iosa Ghini, which is meant to be more comfortable, refined and contemporary. It exemplifies the open kitchen concept, much like the brand ARAN Cucine has developed what it considers to be an open laboratory with its OASI one-wall kitchen: LAB13, designed by Stefano Boeri Architetti.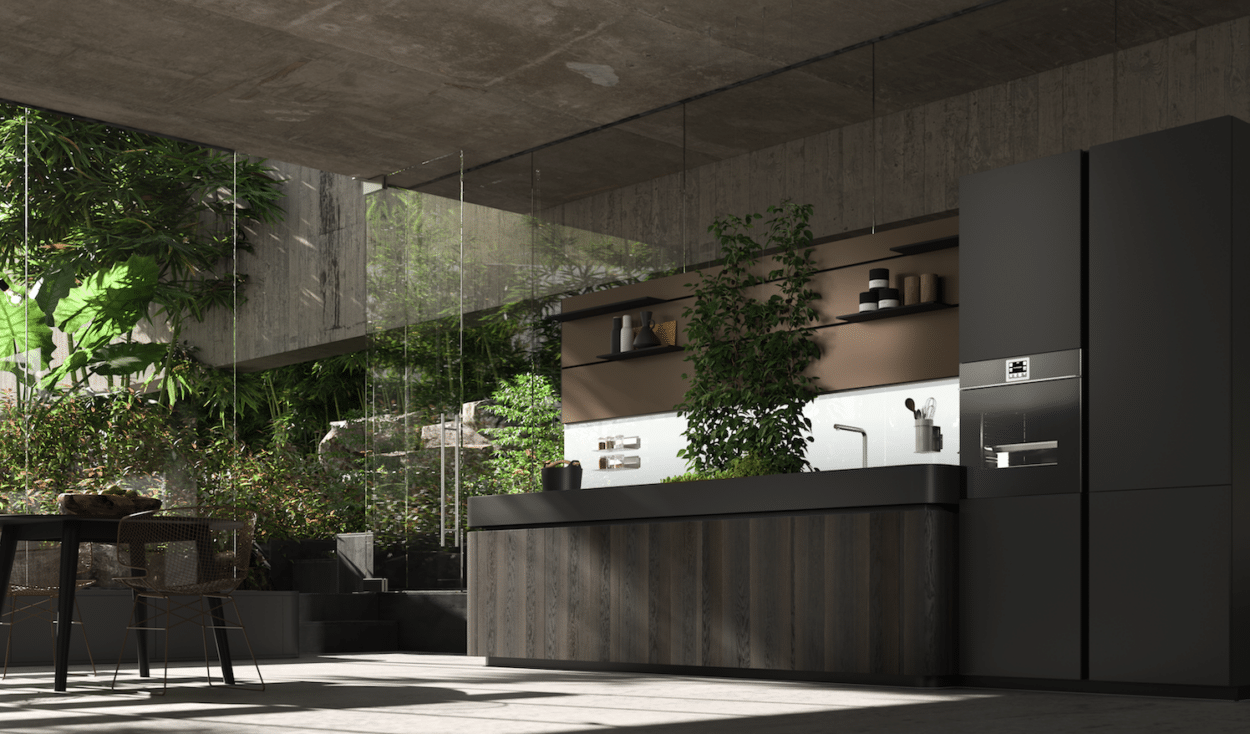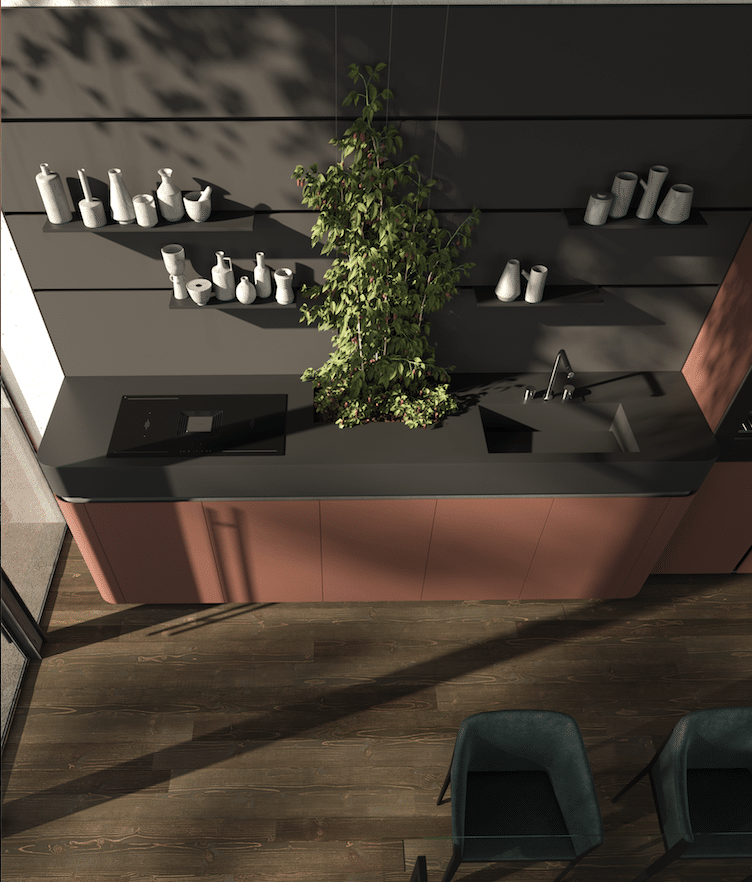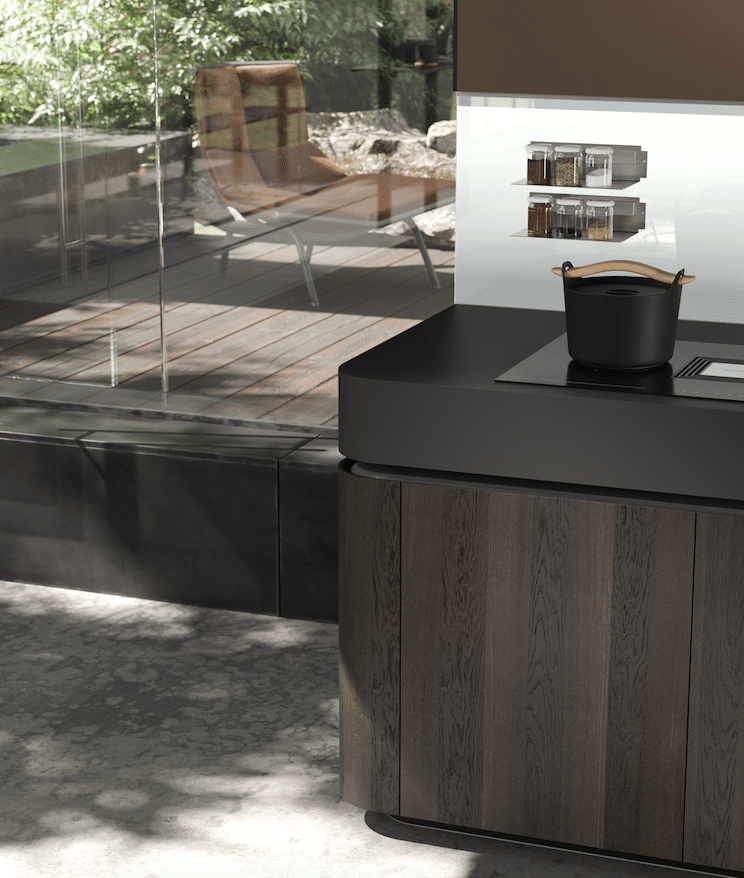 For environmental reasons, we were pulled into the world of Schüller and its brand next125, whose name is derived from the 125 mm grid size, which enables the components to fit perfectly on top of each other, as with the Bauhaus concept of modularity. The brand's dark-colored handle is made from OceanIX Plastic, a special material produced from recycled plastic removed from the ocean such as fishing nets. The plastic waste is sourced in cooperation with NGOs, public authorities, collectors, ports, the maritime industry and fishermen, but also net and rope manufacturers worldwide. In addition, the brand has an incredible pocket system solution, a multi-purpose cupboard with retractable doors. Now, extensive bar facilities round off the offering. With the filigree frame aluminum recess shelf, mirrored back panel and illuminated wall shelves, this cupboard transforms into an elegant home bar.
Appliances: New Cooker Hoods and Dishwashing Machines
In the article we previously published on cooker hoods, we referenced Falmec and with good reason. To give you an update, Falmec presented its new hoods during the Salone in Milan. In parallel, Swedish company ASKO, known for its dishwashing machines, exhibited its hood-in-hob Elevate.
The new arrivals by Falmec include the built-in hoods Parallel and Slide out, which boost the offer of integrated solutions in the wall unit with two new highly functional models. The new range of Falmec induction hobs is worth noting too; hood control equipped with an automatic function to allow perfect integration between the extractor hood and hob, makes these appliances even easier to use in the kitchen. Learn more about the new Elements collection exhibited at the Salone here.
What drew us into the brand ASKO was its backstory. The company was founded in the 1950s by a young farmer in Sweden who wanted to help his mother avoid the challenges of washing dishes by hand. Since its early days of developing and producing dishwashers, the brand earned an iF Design Award 2022 and presented its products, including the hood-in-hob Elevate, at the Salone in Milan.