While on the hunt for the top decor trends of 2023, we spotted four incredible interior designs that can inspire you for upcoming projects.
The interior design sector can include a variety of aspects from architecture to furnishing to decorating. While we generally refer to the selection of furniture and decorations when discussing interior design, the layout of a room or building often goes hand in hand. Professionals must remain aware of the current fashion for interiors without falling into the trap of aiming solely to appease an of-the-moment appetite, destined to lose its appeal over time. As we uncover some must-haves in regard to modern interior design 2023, we've come across several interiors that act as inspirational pieces for professionals preparing interior design projects.
Deja Vu Recycle Store by Offhand Practice
In 2020, Offhand Practice completed the three-story Déjà Vu Recycle Store in Shanghai, a renovation project where clients can purchase recycled books and clothes. In order to create an original experience, well outside the box of traditional bookstores, and to break the stereotypical image of a second-hand store, the designers split the two-story high façade in half, vertically, making the entrance more appealing to the public. At the same time, the entrance door is purposely set back, generating a shelter for pedestrians. They maximized the amount of natural light in the space, to brighten up the rooms, and decorated the 70s window openings with handcrafted recycled natural stone mosaic.
They translated the concept of grocery shopping into this new model for bookstores by inserting, what they're tagged as, veggie shelves. Since the opening of the store, clients have left comments such as, "picking books as though we're picking fruits and vegetables is like filling a 'spiritual basket'."
They used natural pine wood for bookshelves and counter projecting warmness; creamy white terrazzo for the floor, paying respect to 70s and 80s Shanghai. To echo Déjà Vu's advocation of environmentally friendly and craftsmanship, they utilized a huge amount of natural stone offcut. The recycled clothing market is on the third story.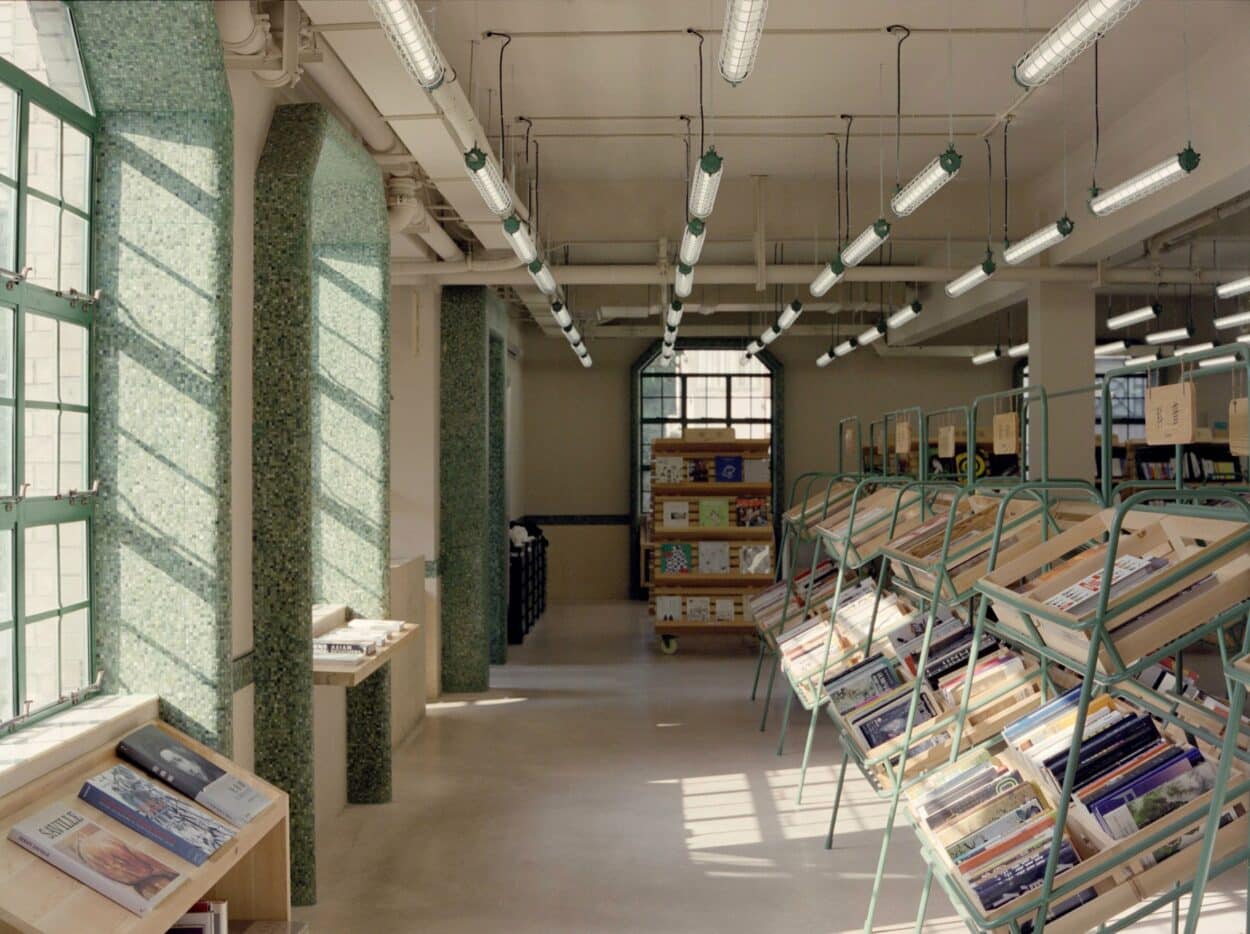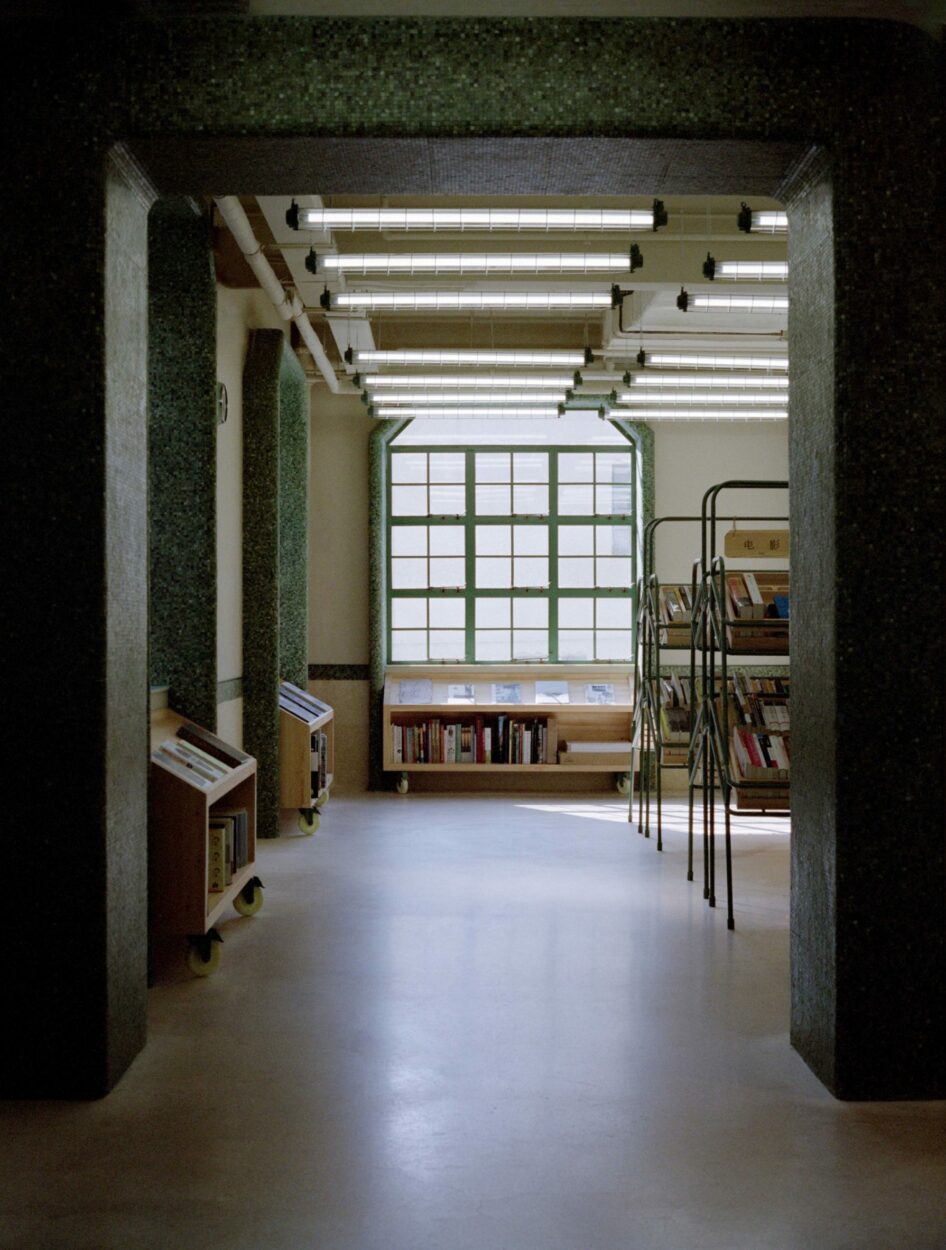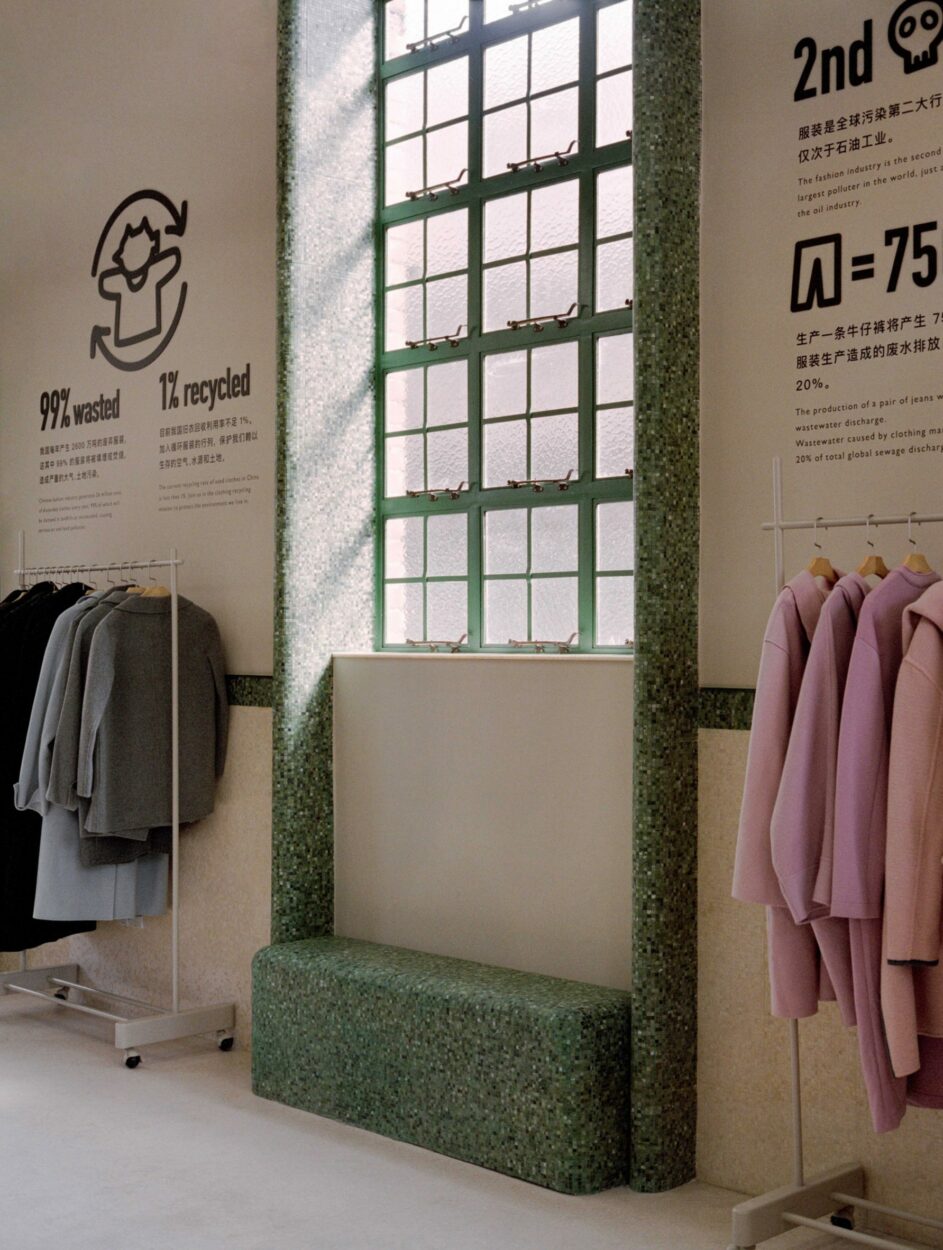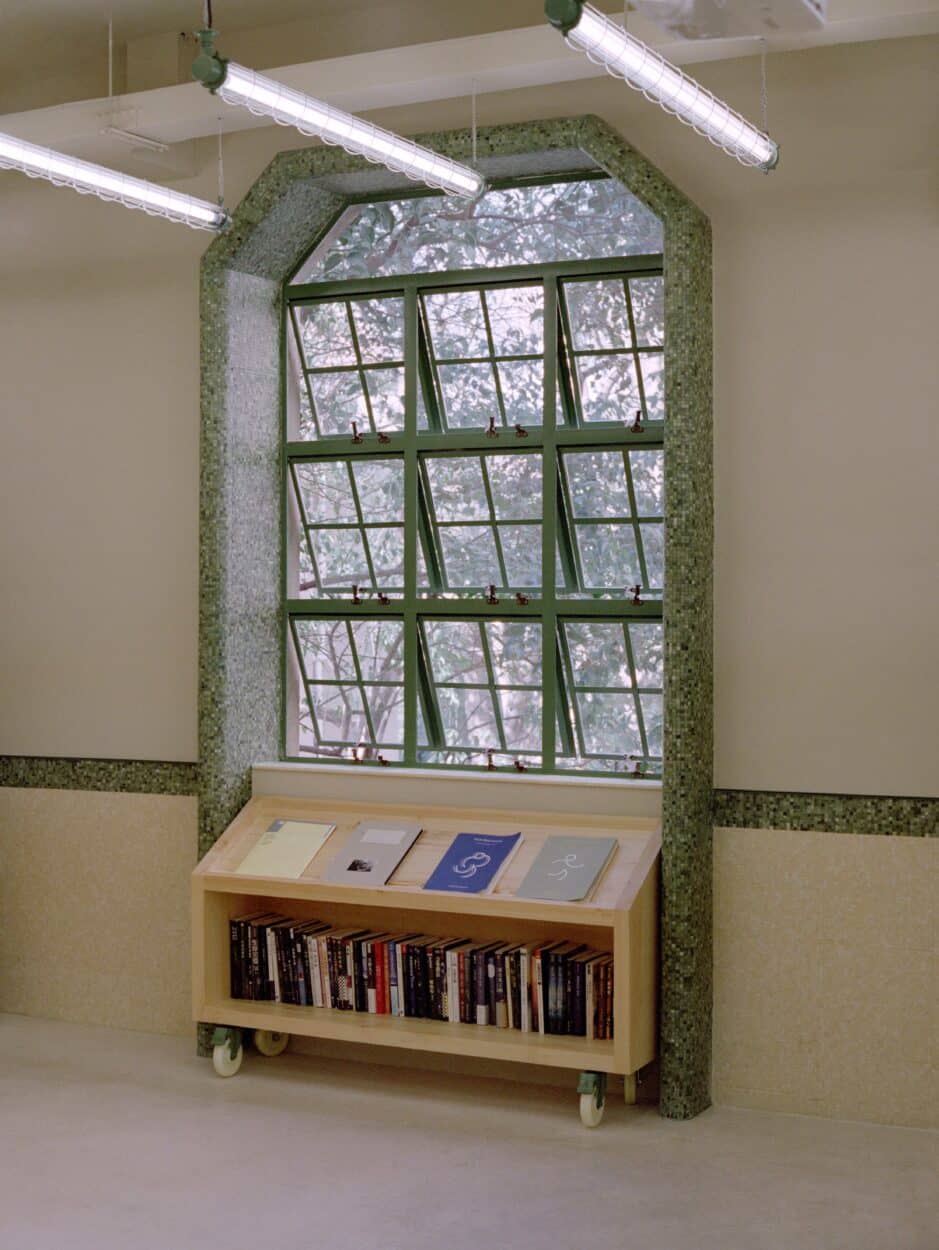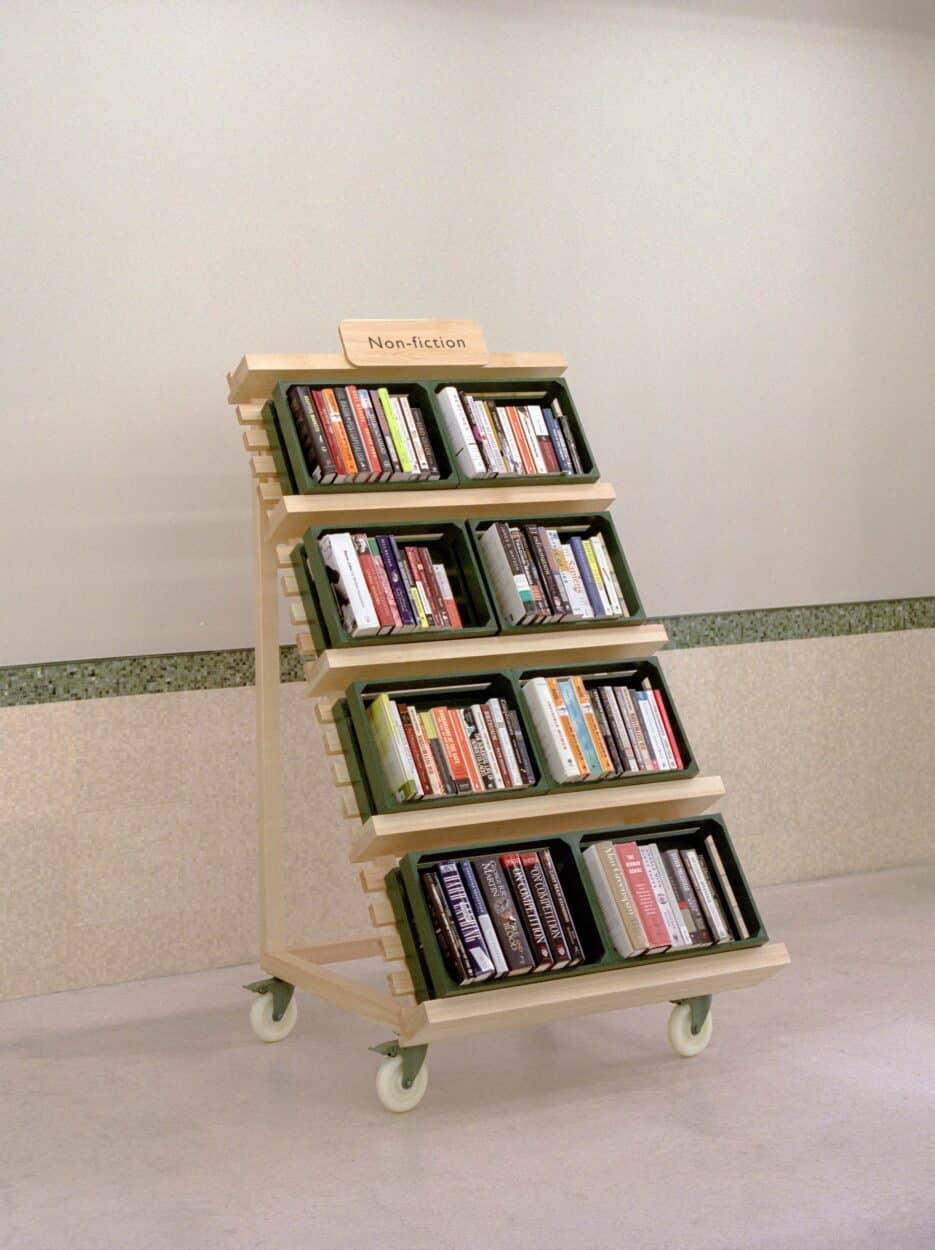 Desert Palisades by Woods + Dangaran
Los Angeles-based firm Woods + Dangaran completed work on the small country home Desert Palisades in 2021, winning several awards for the exquisite interior design. From siting to the floor plan to finishes, this residence is deeply connected to the desert environment and its context in the hills above Palm Springs. Surrounded by boulders and spanning a natural arroyo, the home is lifted above existing site features, yet still retains a powerful connection to the earth. The architecture-emphasizing horizontal lines, natural materials and visual and physical linkages between indoors and out-celebrates and elevates the tenets of desert modernism.
Exterior walls of earth-toned plaster and textured concrete masonry units tie the slab-on-grade structure to the site. Deep roof overhangs are wrapped in brass paneling. Strategically-placed floor-to-ceiling glazing frames stunning views of the desert in all directions. A glass-enclosed bridge connects two wings of the home and creates a central atrium that can be viewed from nearly every room. Large sliding glass doors run the length of the great room and provide an uninterrupted transition to an outdoor dining area, deck, pool, spa, fireplace and lounge.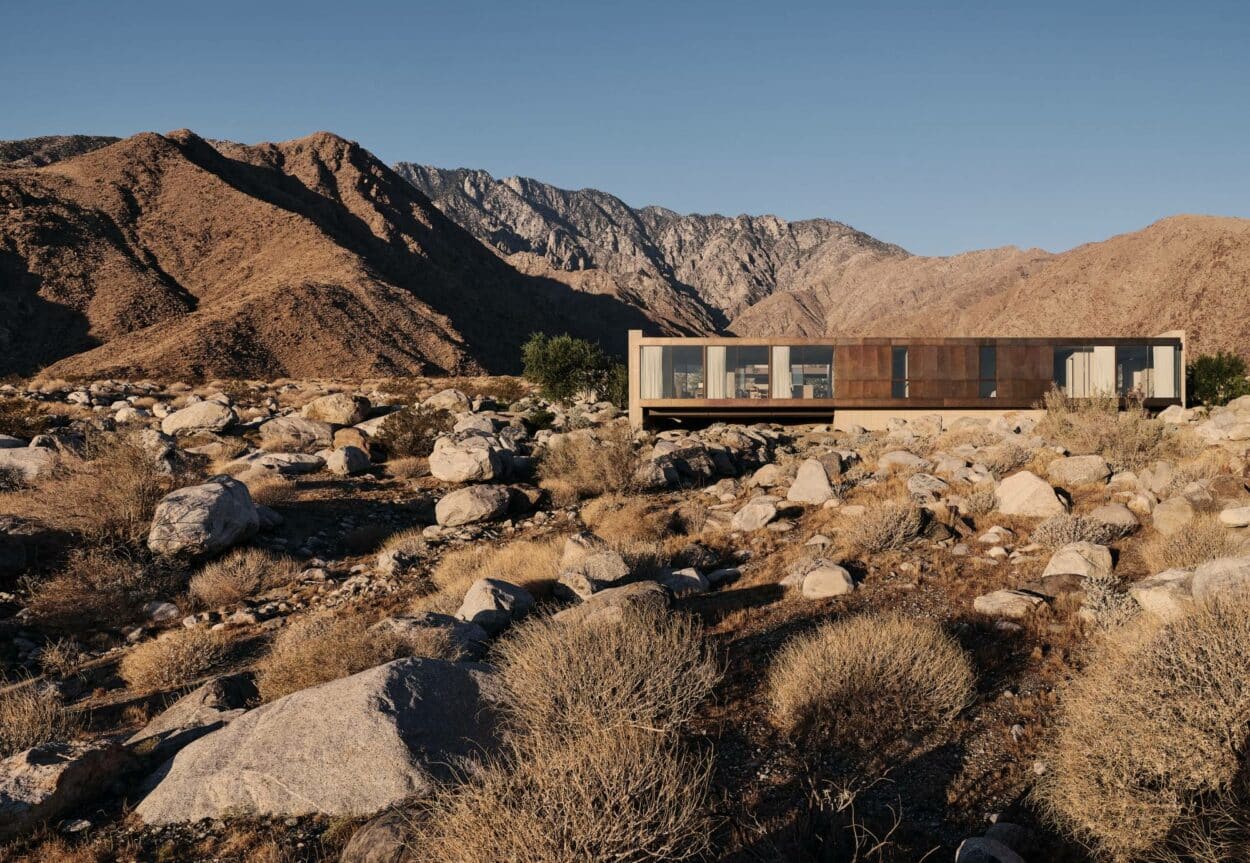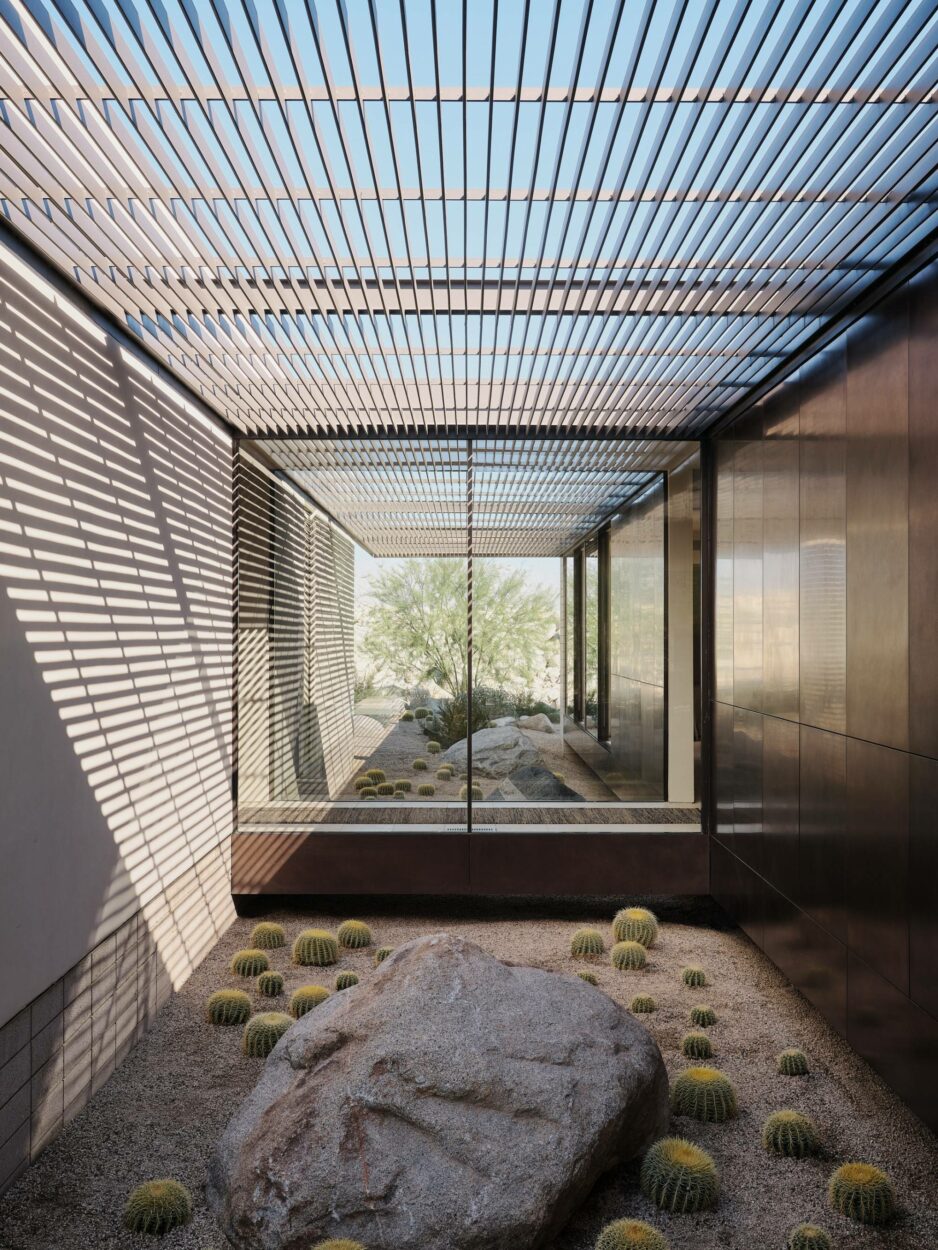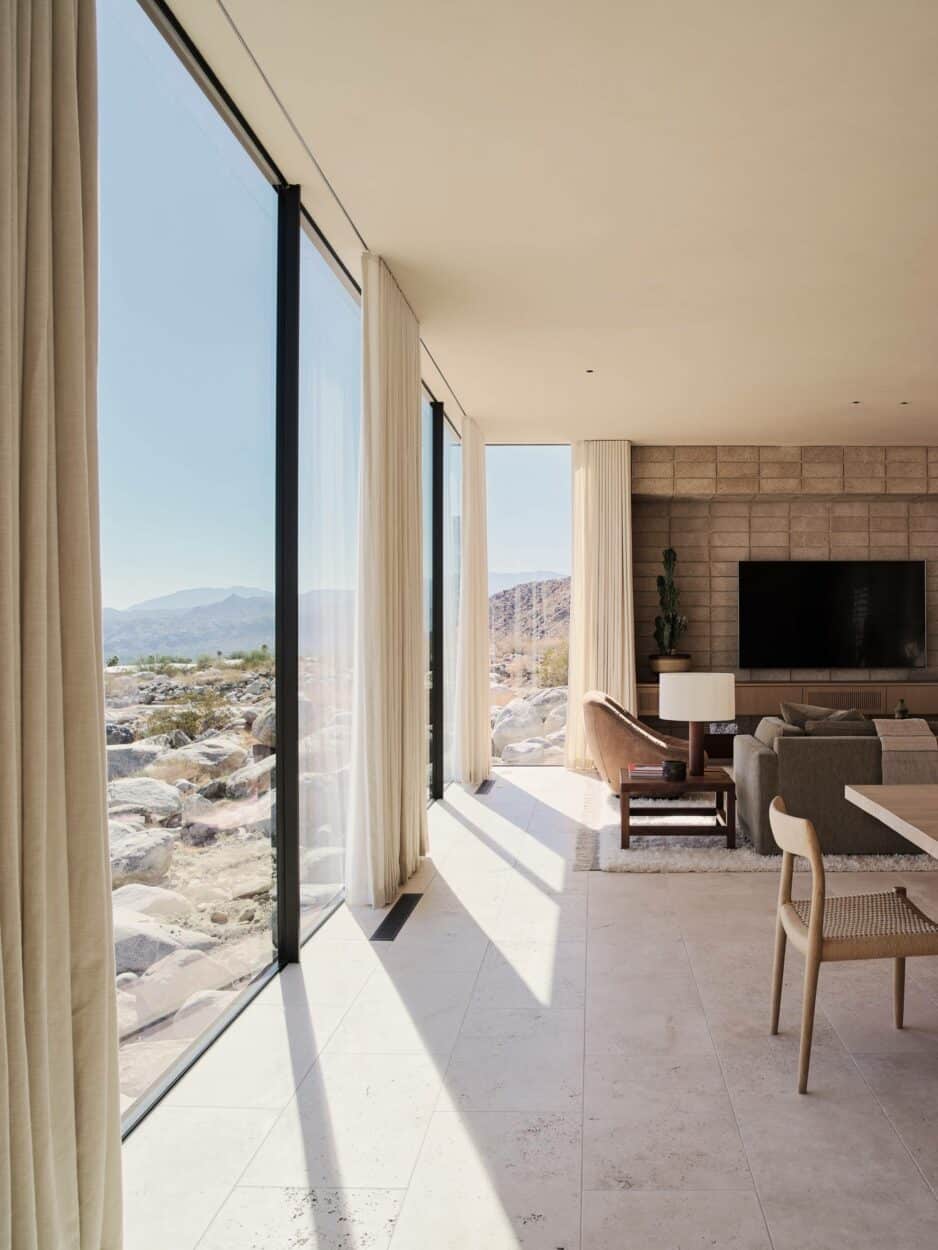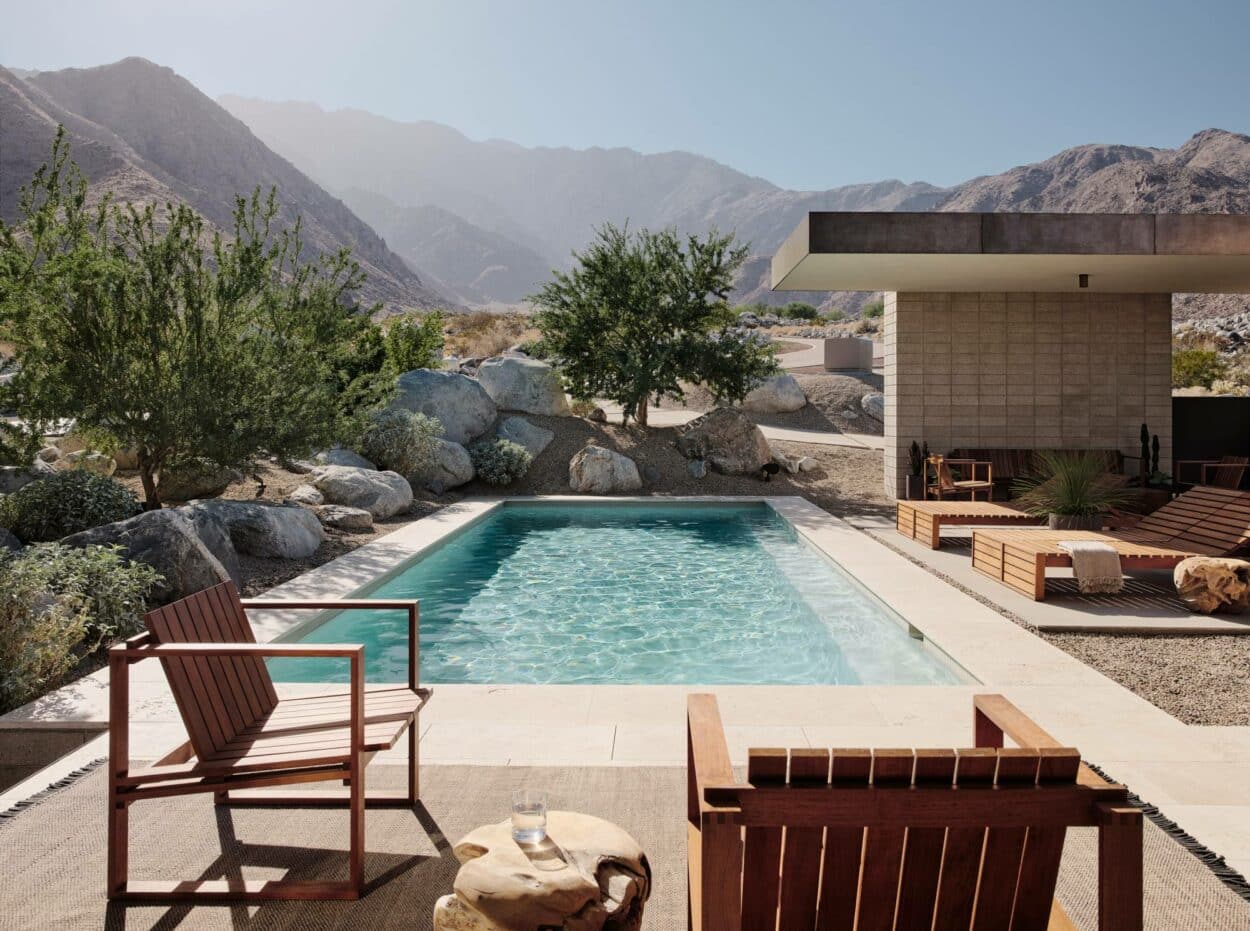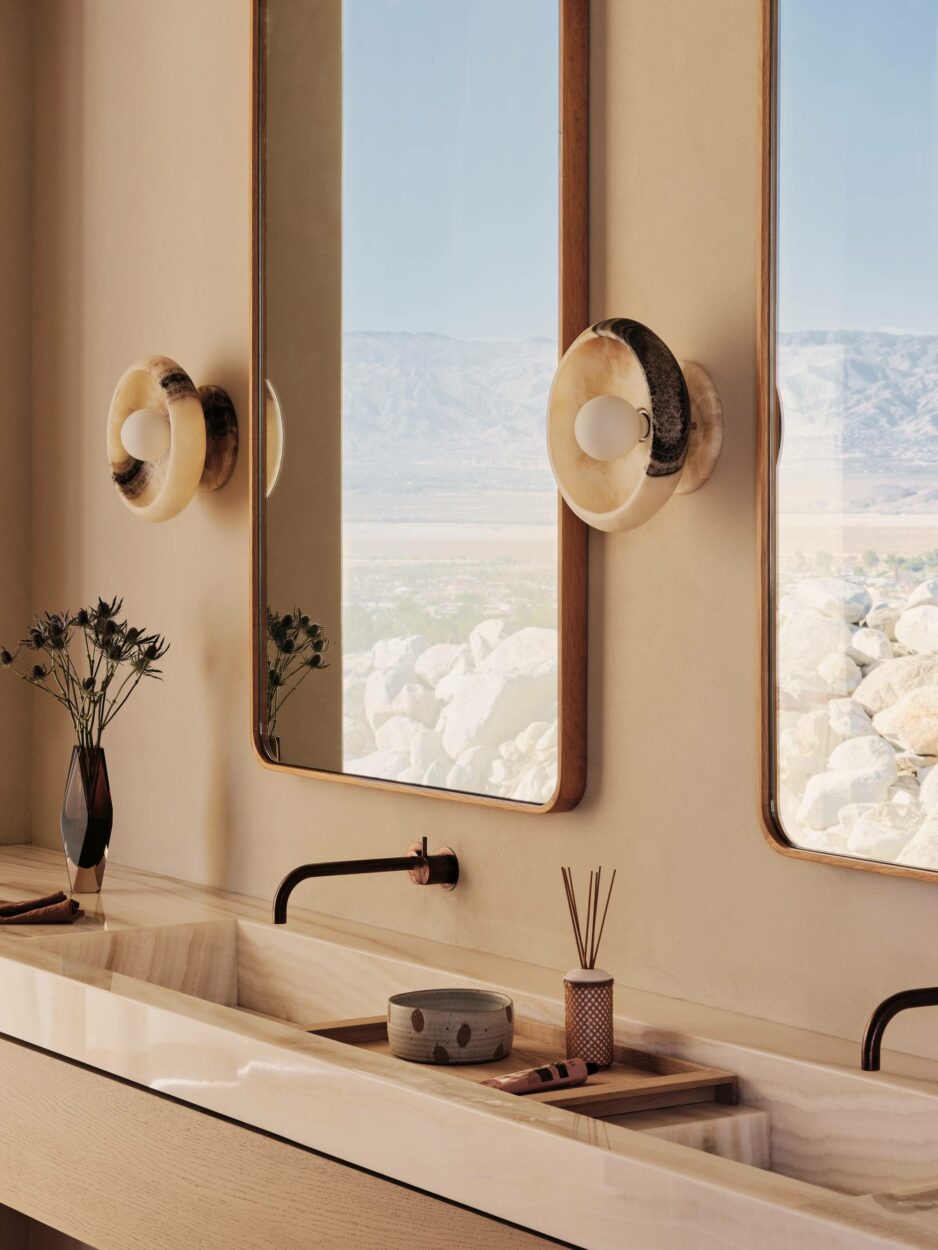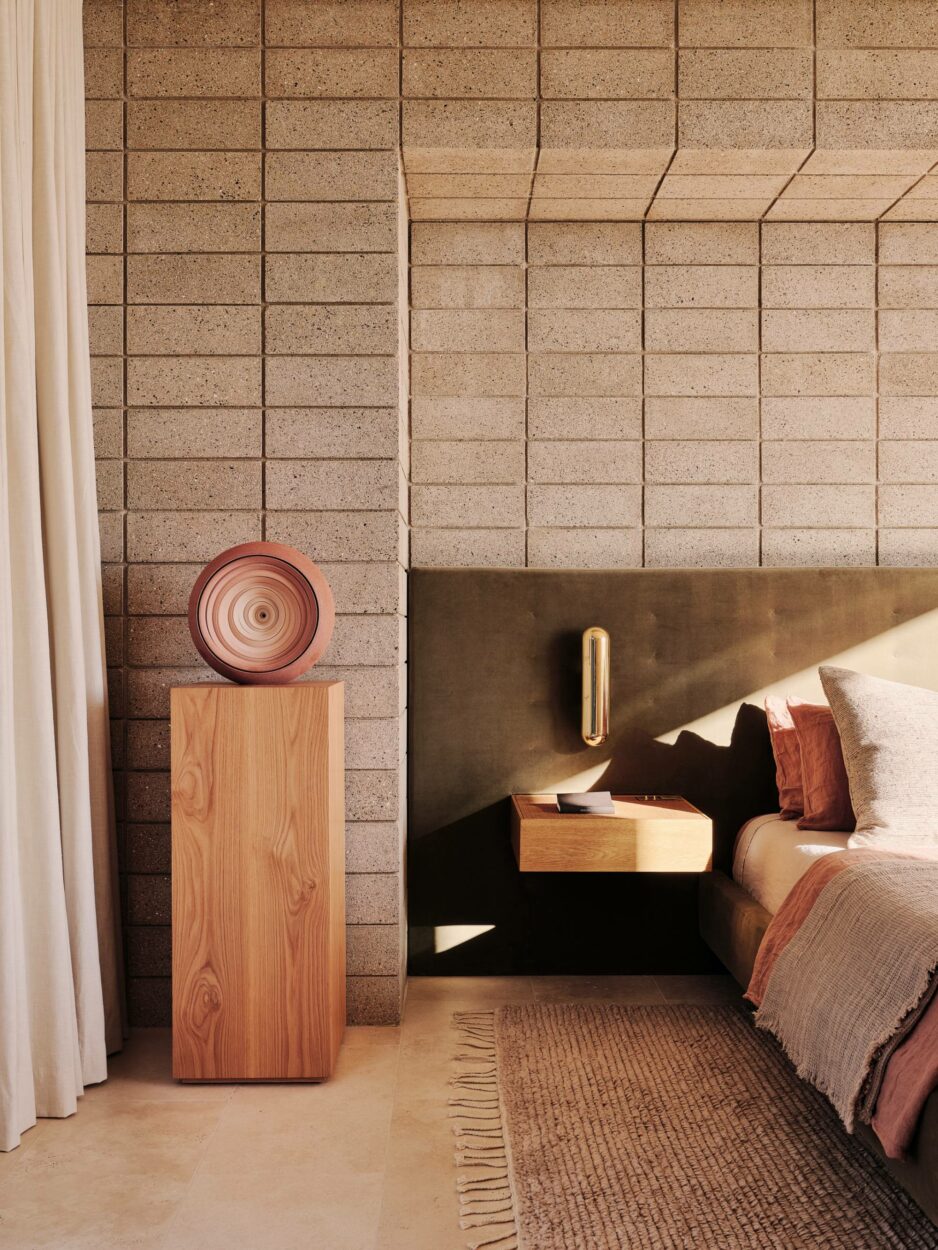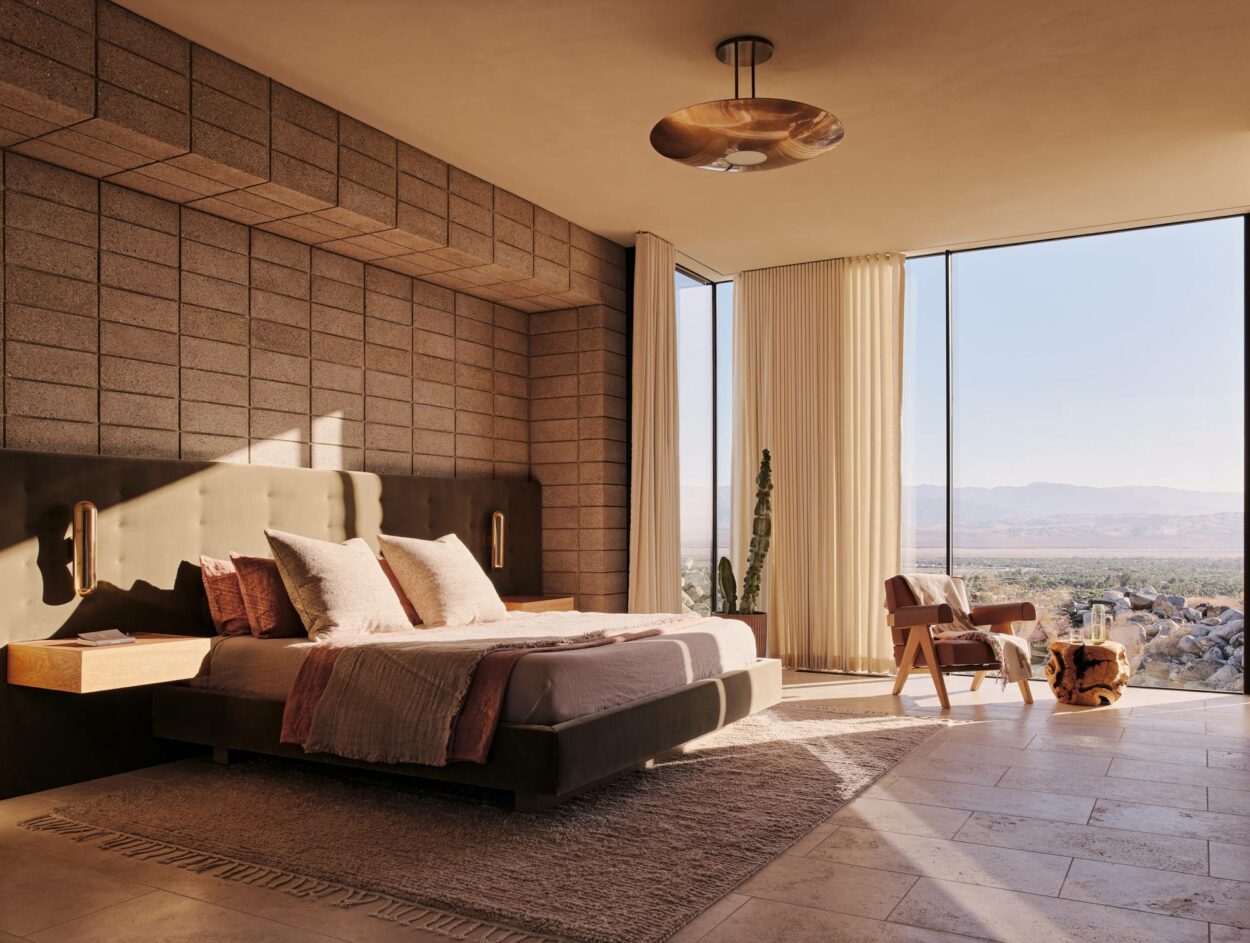 The Store that Never Was—MONC by Nina+Co
As mushroom lovers, we're naturally drawn to the work of Nina Woodcroft who launched her London-based design studio Nina+Co in 2014. Her projects always incorporate the world of ancient and pioneering materials by implementing mushroom mycelium, algae and or bioplastics. Following the studio's project on Silo, the world's first zero-waste restaurant, completed in 2019 and located in London, the team finished work on a brick-and-mortar boutique for eyewear brand MONC at the end of 2021. Both projects illustrate the circular design strategy her team implements.
The store needed to be mindful of the initial short-term lease and offer multi-functional possibilities. The design team used materials that could be easily disassembled for eventual recycling or returned to the earth as nourishment, as though the store had never been there. The main ingredients are mycelium, hemp, layers of cornstarch foam and a big slab of apricot recycled plastic, as well as the use of MONC's main materials, bio-acetate; a biodegradable and petroleum-free version of the acetate widely used in eyewear. They implemented locally salvaged concrete and aluminum which is in turn easily and infinitely recyclable.
East London fabricators EJ Ryder supplied bespoke elements such as furniture that uses only mechanical fixings, no toxic glues, that can all be unbolted and the different materials separated for reuse or recycling. The largest pieces, built from the Smile recycled plastic, are either on wheels or can be flat-packed to maneuver to events or future spaces.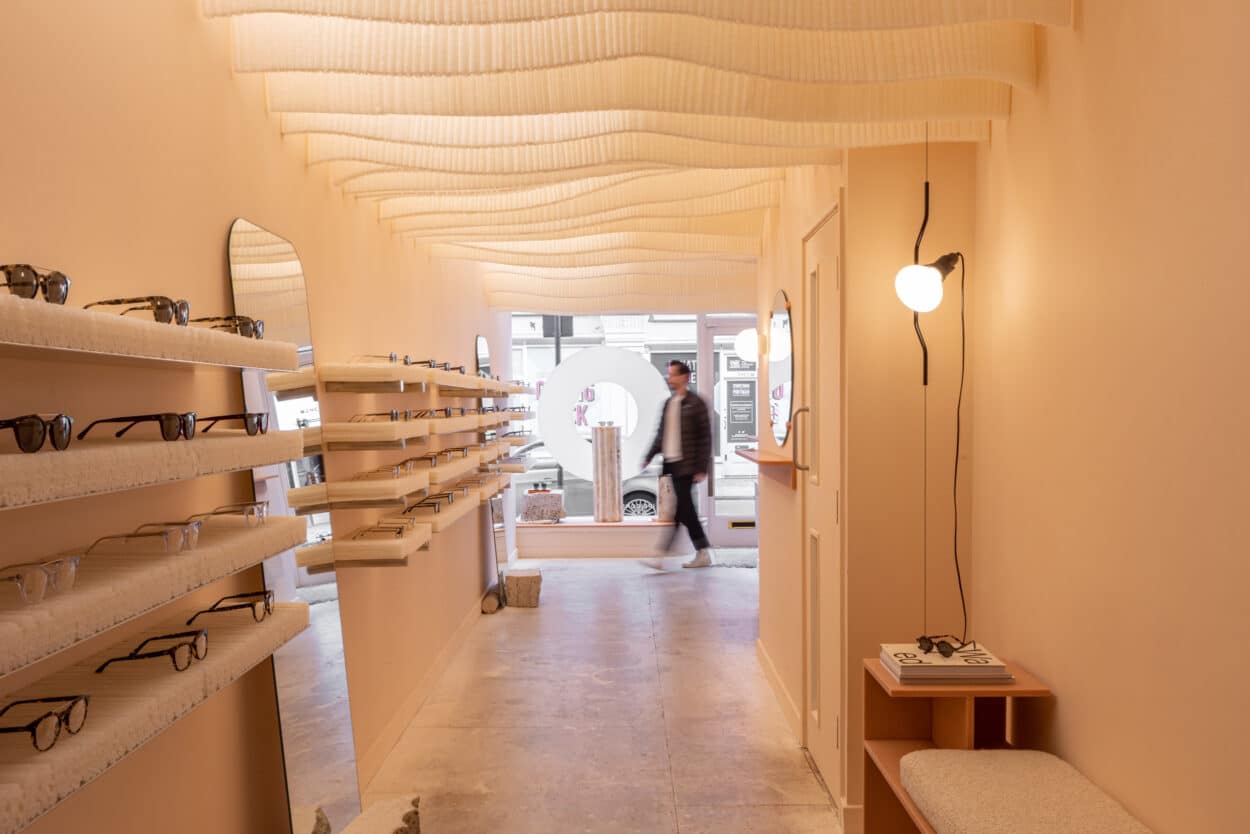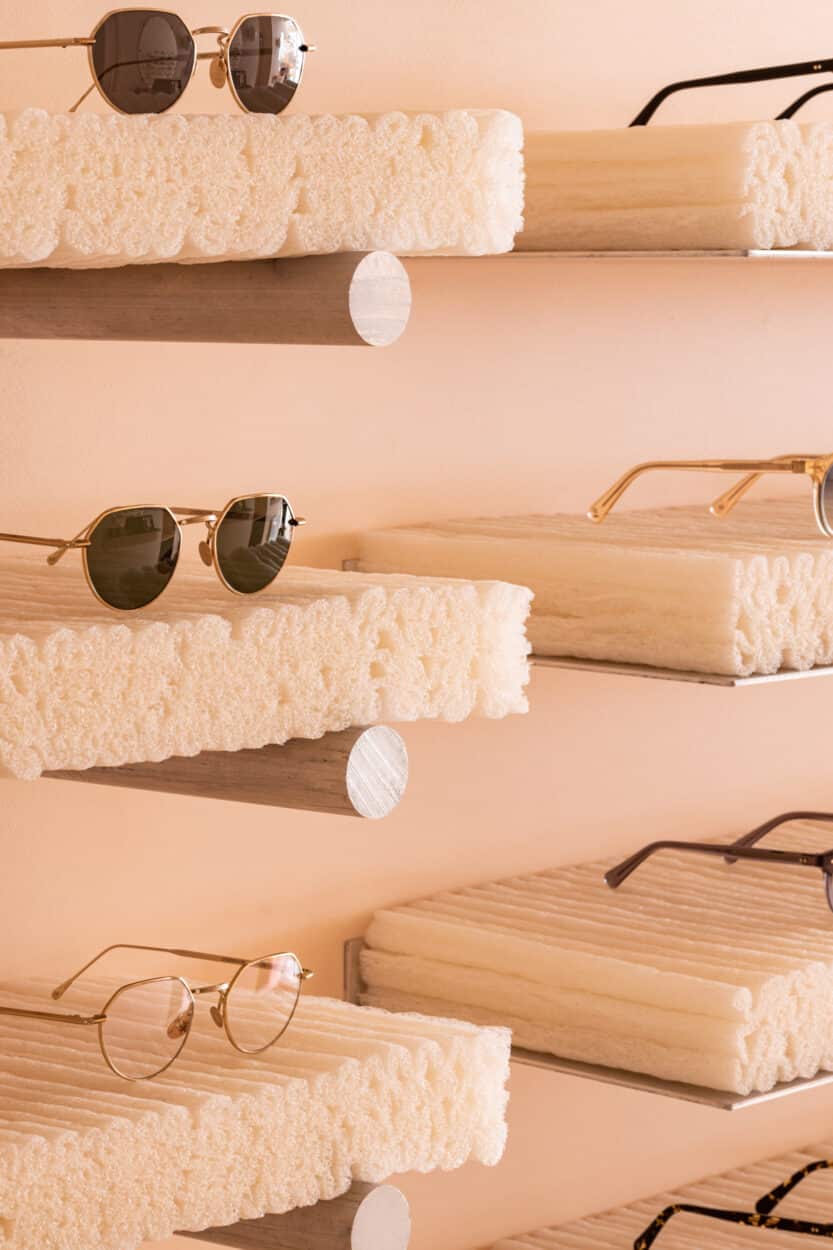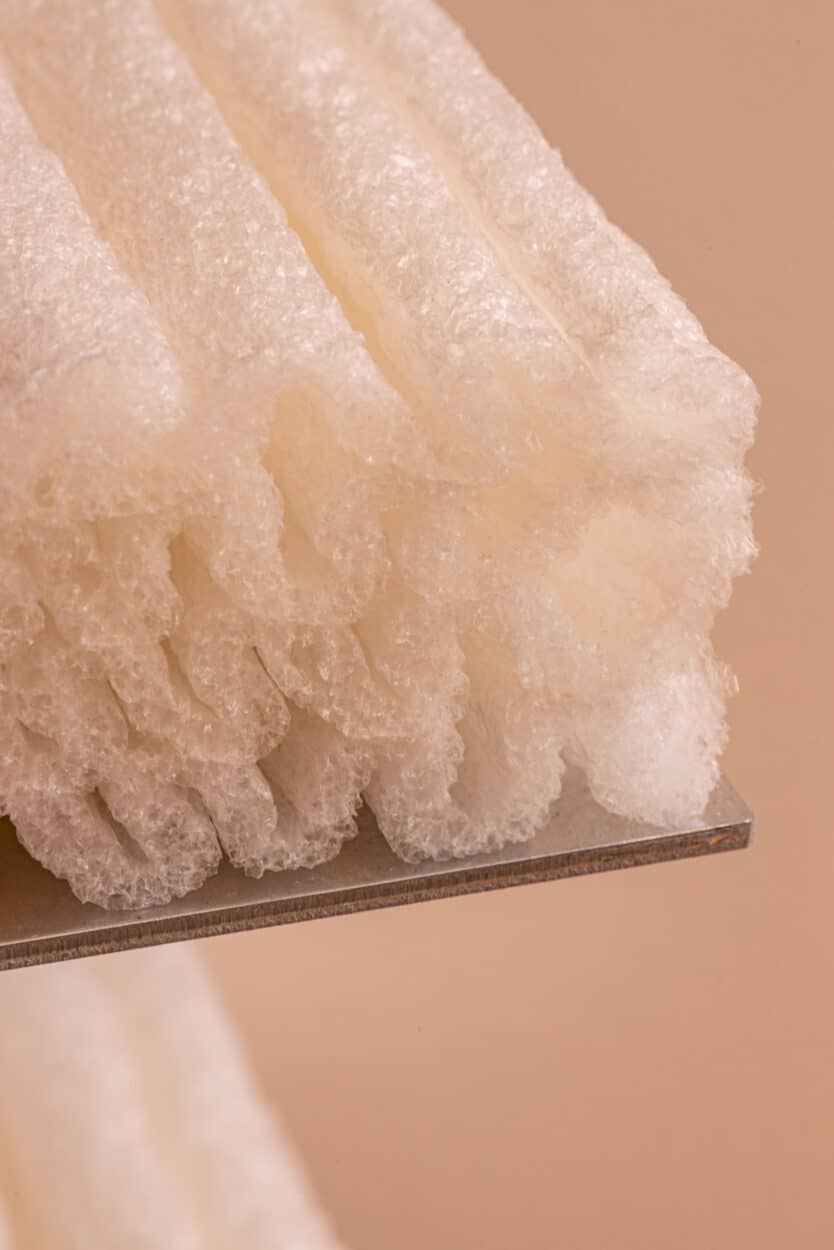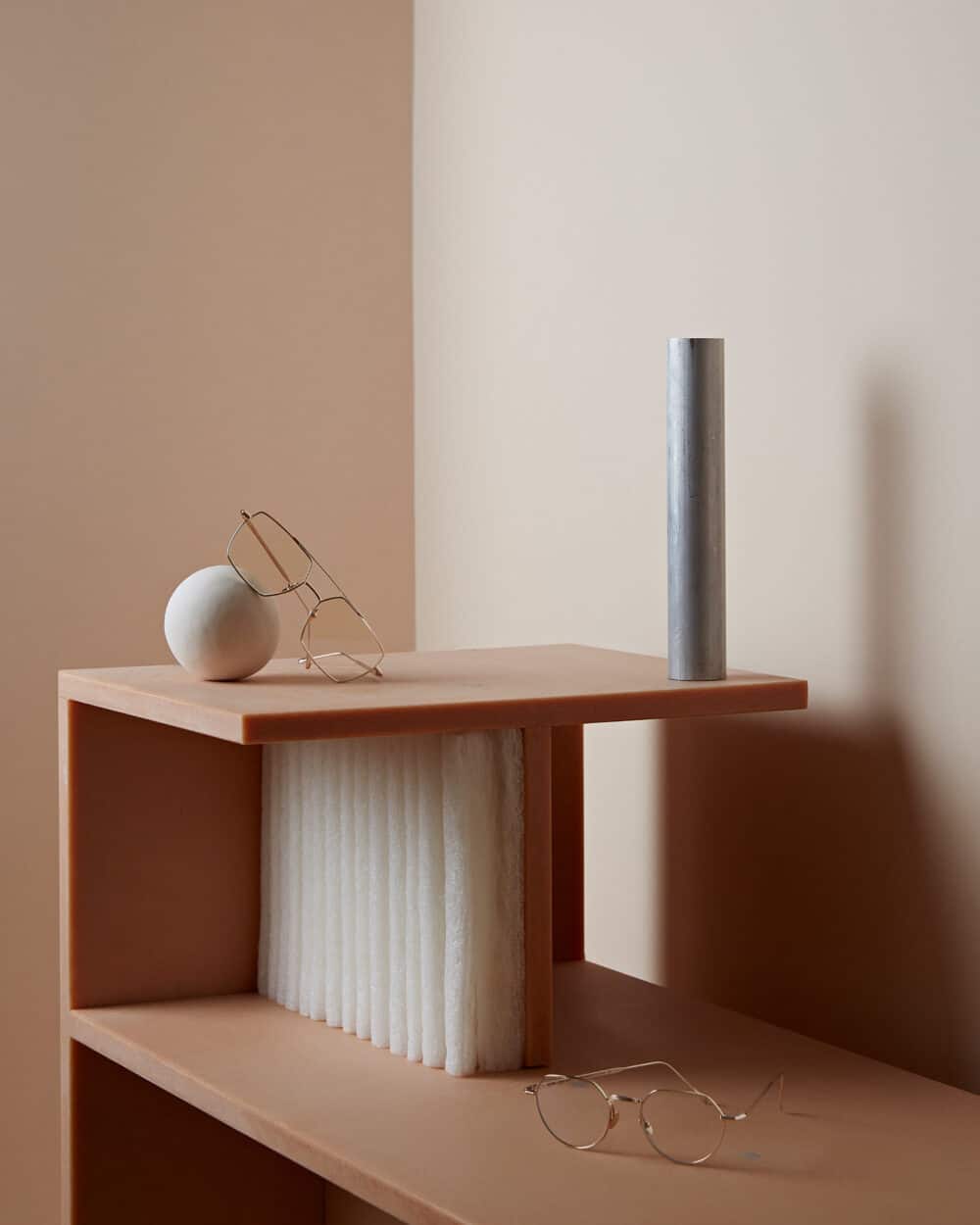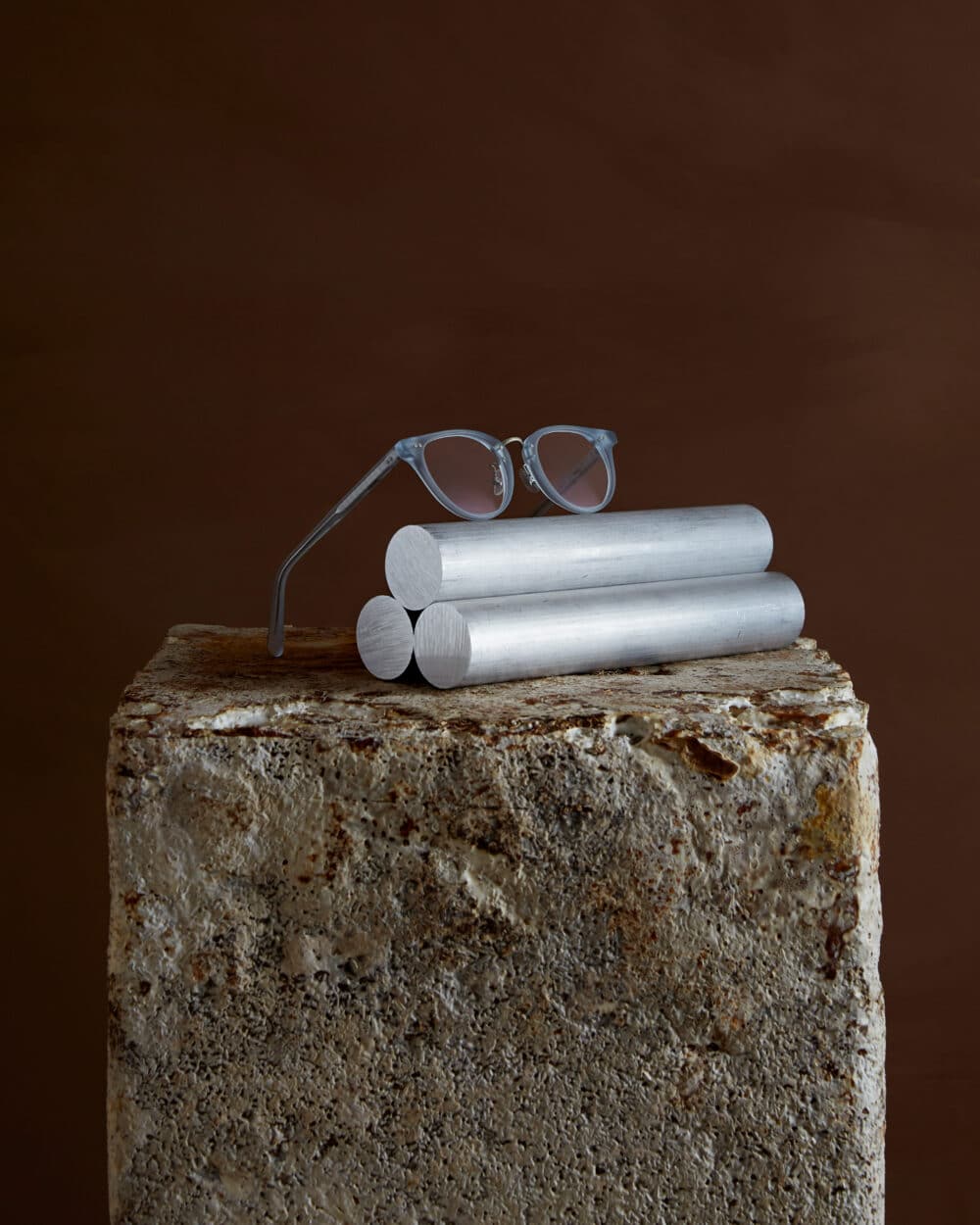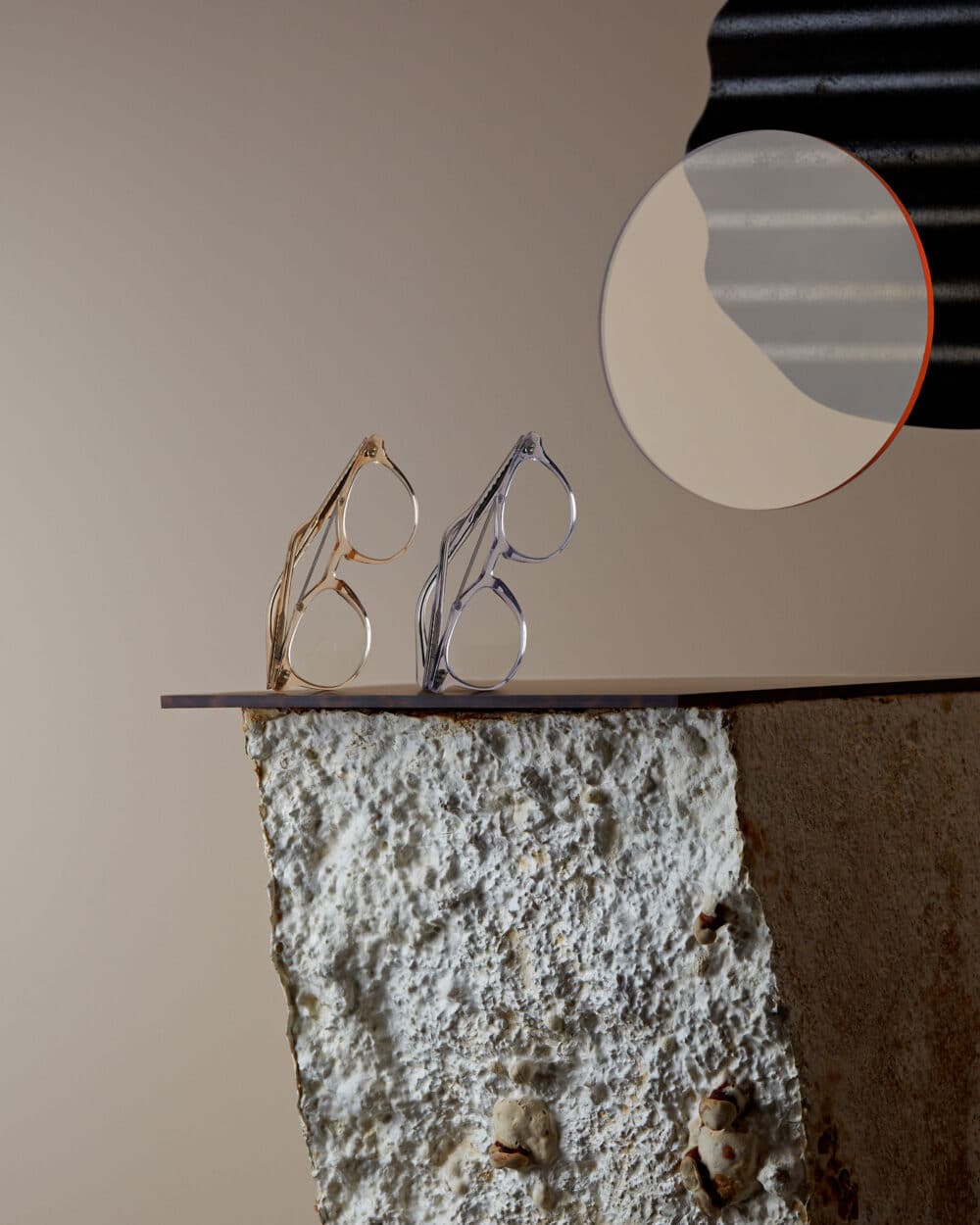 Downtown LA Proper Hotel and Restaurant by Kelly Wearstler
Omgivning architecture firm and Kelly Wearstler Studio collaborated on the renovation of a 1926 historic California Renaissance Revival building, transforming it into Downtown LA Proper hotel and restaurant. The life journey of the building, originally designed by master architects Alexander Curlett and Claud Beelman, began in the realm of secret soirées, as a swank private club, to later become a YWCA sports center, some vestiges of which Wearstler fashioned into novel suites. The new feel of the establishment intertwines Mexican modernism with an infusion of French, Portuguese, Spanish and Moroccan design elements.
The inviting signature Caldo Verde restaurant and bar embody a tapestry of richly varied and timeless elements. A monumental stained-glass installation created by renowned local glass artisan Judson Studios is the iconic portal and grounding spirit of the space, evoking the trompe l'oeil glass entryways in the Roma district of Mexico City. Vintage hand-carved furnishings and handcrafted rugs, ornate vintage and custom tiles, rich woods and the strong sculptural detailing of the original architecture form a melange of fresh eclecticism with fantastical hand-fashioned custom designs all created by local Los Angeles artisans. A custom sweeping ivory ceramic mosaic mural of lyrical graphic expressions by local artist Ben Medansky lines the length of the living room pool in reflective dialogue with the crystalline water.
Vestiges of its former life as a two-story half-basketball court resound with newfound splendor in this reimagined grand suite with original painted court timber and double-height ceilings. Color blocks of charcoal, ecru, moss and smoky blue ornament the living room walls as a large-scale abstract canvas while sculptural hooped lighting evokes the suite's sporting history.