During the Big 5 Dubai event, we selected several products to consider for current and upcoming architectural projects such as solar energy solutions, eco-based materials and for air purification.
December 5 – 8—The Big 5 Dubai event organizers arranged discussions, keynotes and the gathering of impressive innovations. The extensive exhibitor list was available to those who could attend either in person or online. In accordance with current goals to lower our environmental impact, the exhibitors presented a number of eco materials, solar energy solutions and options for purifying the air.
For this year's edition, the online marketplace ArchiExpo partnered with Business France to enhance awareness of the brands that were exhibited at the French Pavilion. Business France supports the French Fab initiative, launched in 2017 with the objective of highlighting French manufacturing expertise and acts as a visionary hub that connects people, generations and territories. In this article, we provide information on our select products which fit the theme of circular construction, several of which come from the French Pavilion. Here are the products we discovered at the exhibition.
UP NEXT: Big 5 Dubai: 4 – 7 December 2023
New Options for Solar Energy Solutions
Since companies started developing solar panel solutions for the building world, we've seen an evolution in the products and their employment. How does solar energy work? When the sun shines onto a solar panel, energy from the sunlight is absorbed by the PV cells in the panel and creates electrical charges that move in response to an internal electric field in the cell, causing electricity to flow. There are two types of solar energy technologies.
The advantages of solar energy include reducing the cost of electricity for a building and energy independence, among others. Solar energy companies continue working on solutions in order to counter the disadvantages of the technology: intermittent energy source, location of solar cells and performance against dust build-up. During the Big 5 event in Dubai, noteworthy brands presented new solar energy solutions.
Solux presented its TOTEM series of light columns perfect for public spaces and parking areas. Equipped with high-performance solar cells, the solar bollard can charge under the sun but also under cloudy weather, always ensuring optimal lighting all year long. The columns are designed and made with die-cast aluminum and a UV, salt-resistant AKZO Nobel Powder coating, so they can be installed in harsh environments.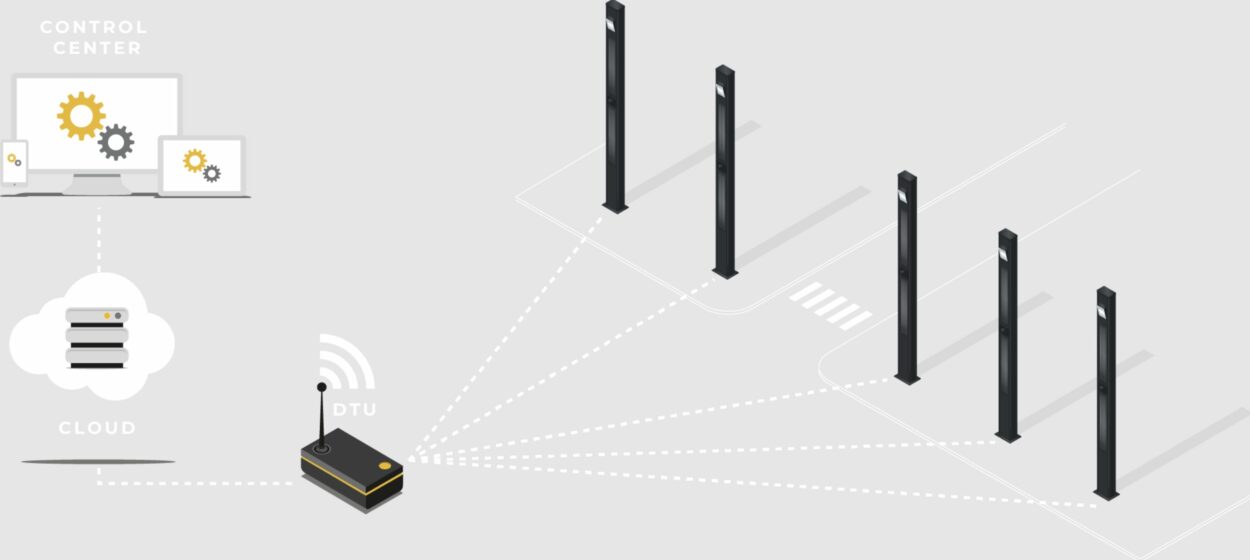 To counter the problem of dirt build-up, UAE-based company Renous produces robotic cleaning machines for solar panels. Dry cleaning the solar PV modules will help the solar power plants generate maximum revenue and avoid water waste. The Artificial Intelligence enabled autonomous robotic cleaning operation reduces the solar PV plant's OPEX cost drastically.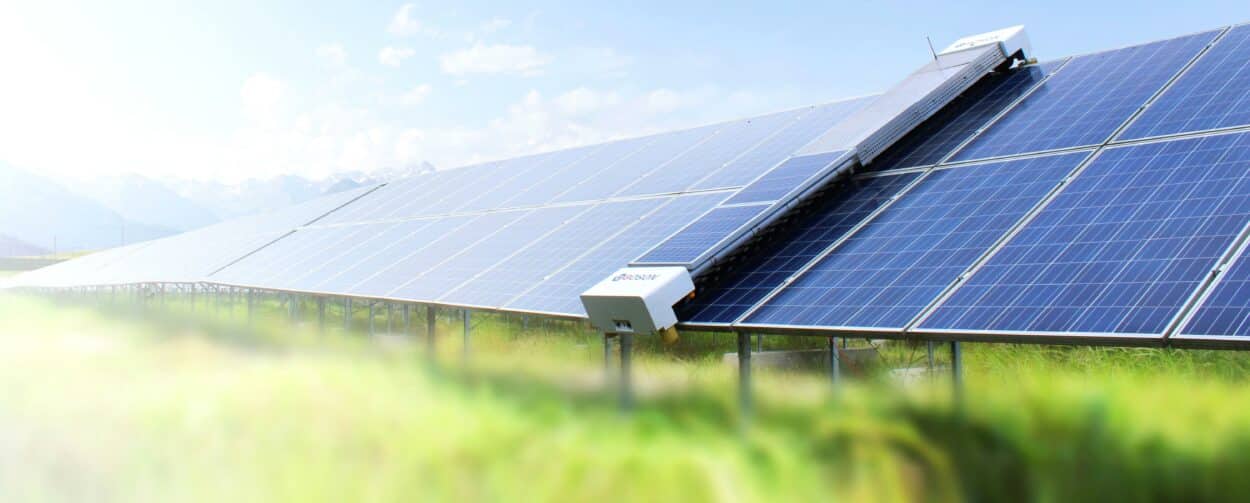 Envelon offers an innovative system for solar active façades. The "energy façades" are so beautiful you can't tell they have the technology integrated into them. The Envelon energy façades bring innovation in sustainable building design and open a new chapter for architects. The entire façade area can be used to generate energy.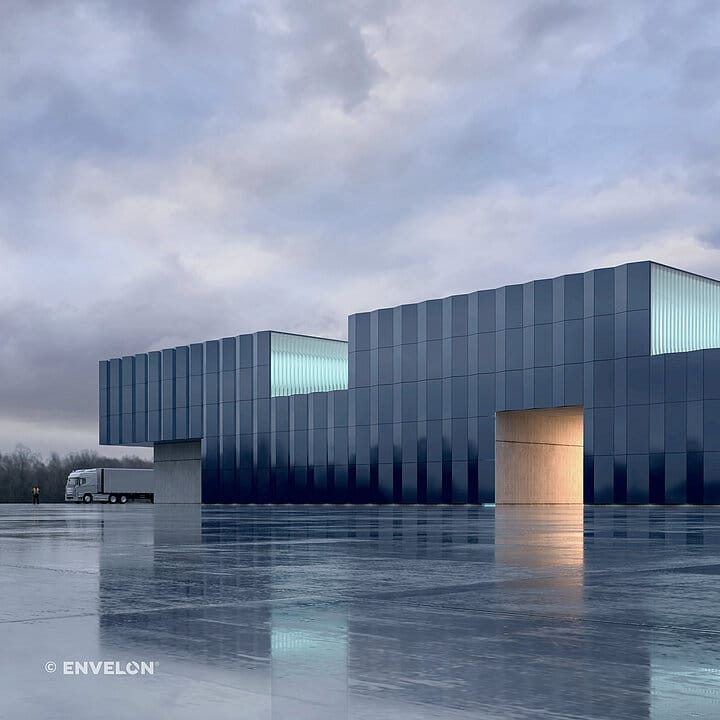 Eco-based Materials for a Circular Economy
The subject of eco-materials has been a hot topic for many decades and, although green construction initiatives started in the early 1980s, it hasn't been until recently that we've seen a dent in the evolution of eco-construction in the building industry. As the construction of buildings has a massive and negative impact on the environment—in terms of resource consumption, pollution and product waste—, green building is a key step in transitioning to a circular economy. In 2023, the four main trends expected include net-zero buildings, sustainable materials, green roofs and passive design.Why use eco-friendly materials? They're the ultimate resource we can use to help us capture a green-premium value. Materials are the next net-zero frontier. Materials value chains account for around 20 percent of global greenhouse gas (GHG) emissions, much of which results in waste as 98 percent of construction materials end up in low-value end-of-life applications with only 17 percent of annual virgin plastics being recycled. During the Big 5 event in Dubai, the Desert Board brand showcased its incredible products.
UAE-based company Desert Board presented its Palm Strand Boards (PSB), considered to be the world's first palm-based sustainable engineered wooden boards. They're environmentally friendly wooden boards made from national palm waste materials, disposed of for landfills nationwide, thus contributing to a better, healthier, cleaner environment. Palm waste includes solid and liquid waste. The solid waste consists of empty fruit bunches (EFB) of oil palm, fiber and shells. Liquid waste or Palm Oil Mill Effluent (POME) is generated from the processing of fresh fruit bunches to CPO. The PSB Structural boards are sandwiched between high destiny fiberboards that provide a smooth finish and increase the board's durability. They're suitable for furniture, kitchen cabinets and wooden structures such as wall decor, booths, floors, paneling and more.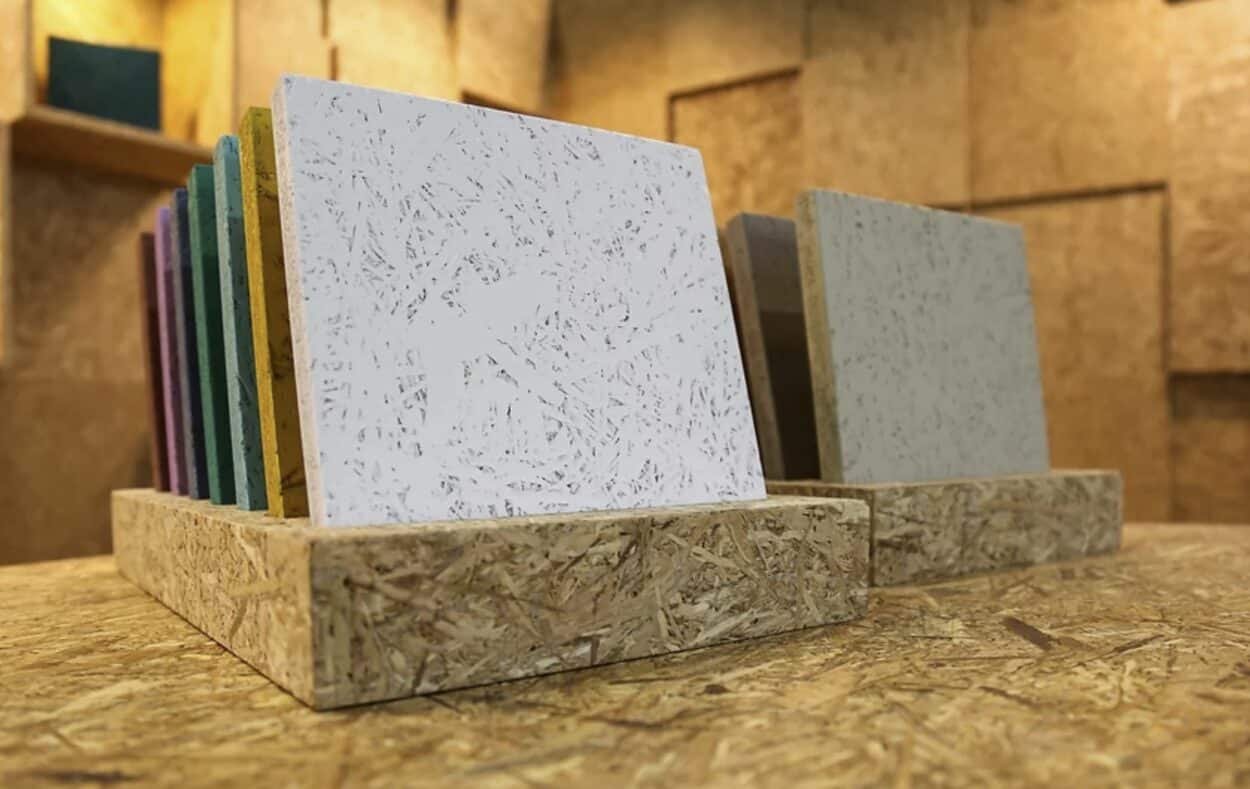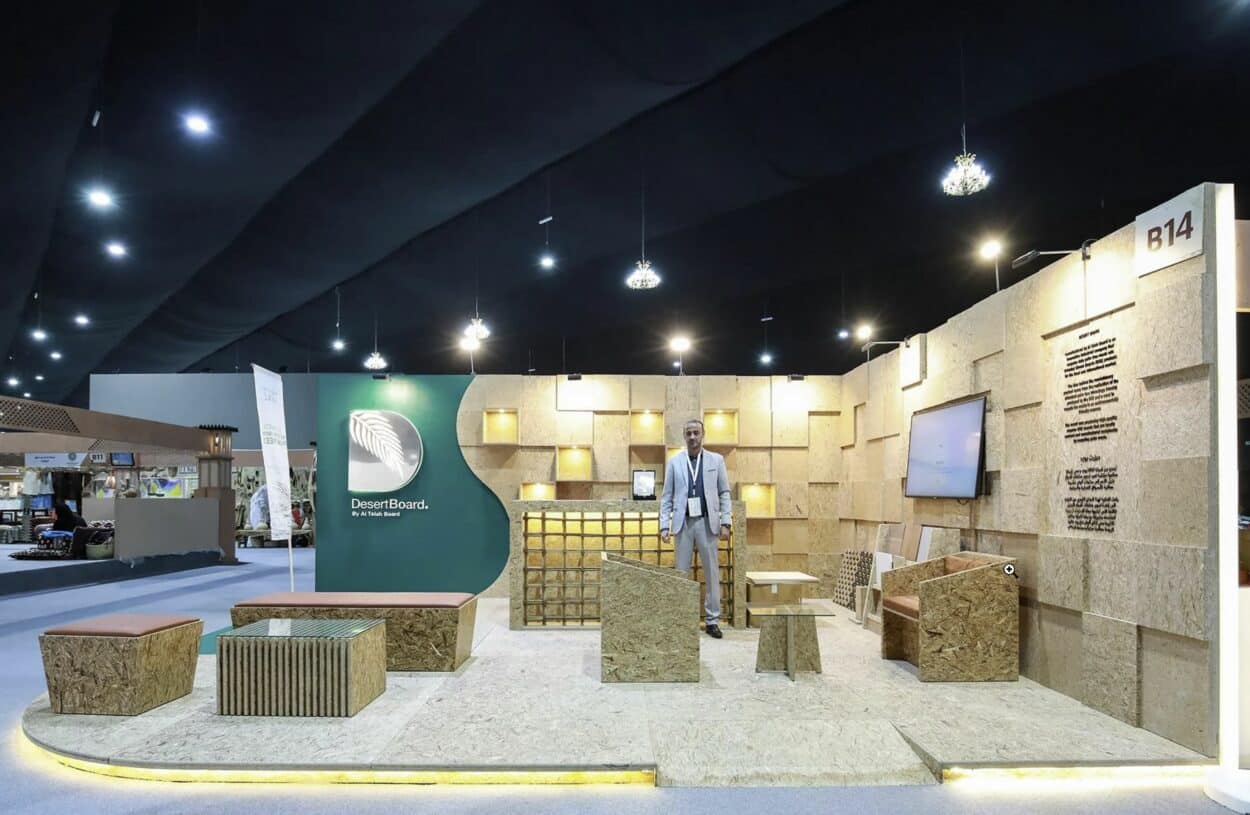 The products by French company Module² also stood out as their products are made from 100% recycled plastic materials. During the event, they presented stands made entirely from Polygood, a distinctive surface material made by The Good Plastic Company from 100% recycled plastic. Polygood is the result of the meeting between MODULE CARRÉ and The Good Plastic Company, the Dutch manufacturer of recycled plastic panels.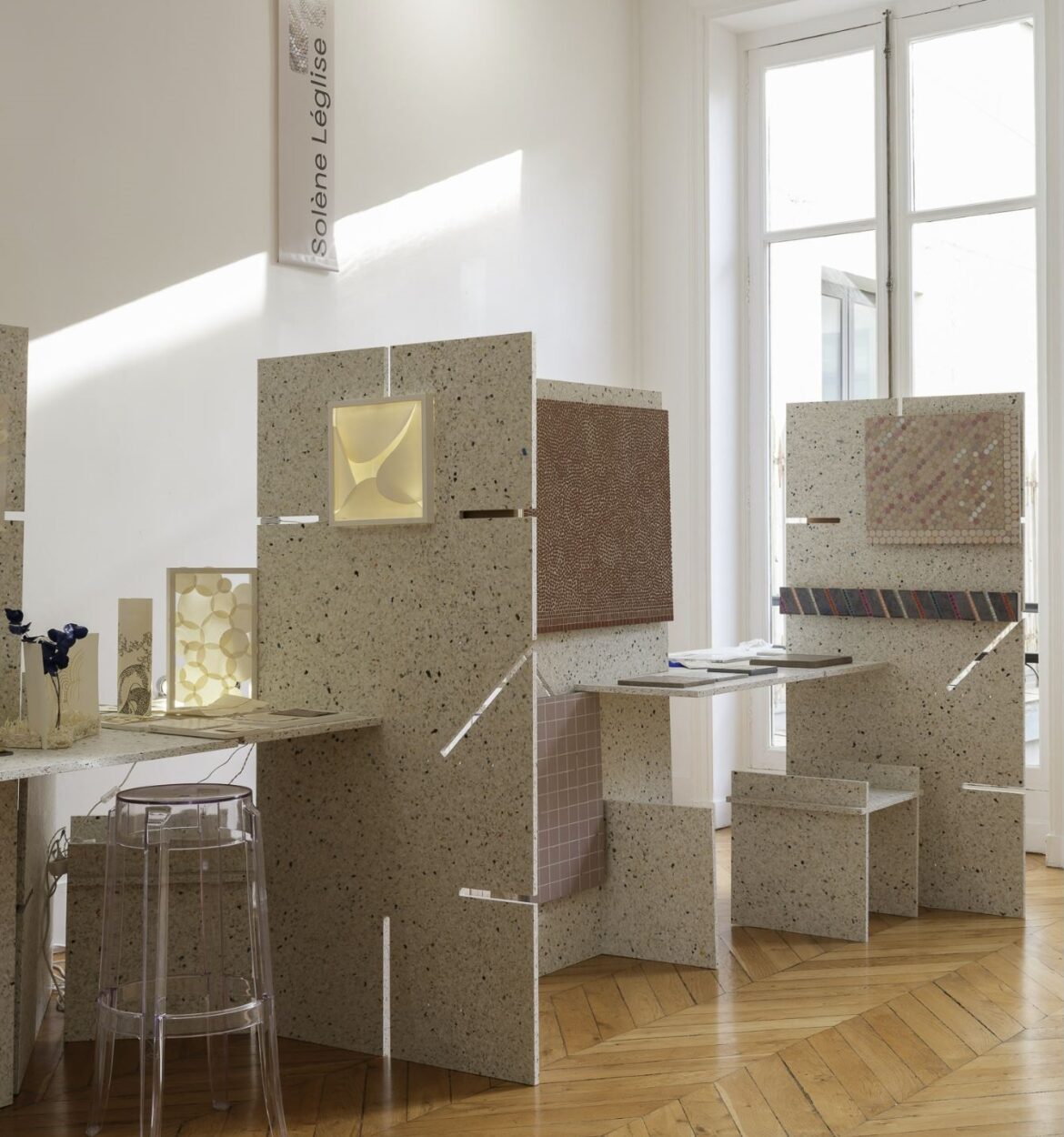 Purifying the Air from Green Wall Systems to Smart Cleaning Management
The quest for quality air has been ongoing for some time. NASA published a report on interior landscape plants for indoor air pollution abatement in 1989, and the topic of quality air for indoors has been ongoing. While the NASA clean air study investigated the natural filtering properties of plant life, design brands have been fabricating ever-evolving solutions for air purification. The question of how to clean the air we breathe while indoors grew louder during the era of Covid restrictions. During the Big 5 event, we spotted solutions in the category of air purifiers.
For a few months, Mobilane has partnered with TNG Lab, a renowned South Korean company specializing in green building solutions. TNG Lab and Mobilane showcased the latest generation bio air purifying green wall or "living wall" system LivePanel. The vertical greenery system exhibits real plants and contributes to the environment and creates a healthy indoor climate. LivePanel Indoor is provided with water through manual watering and uses an automatic irrigation system or LivePanel TANK. Based on years of research, TNG Lab selects differentiated plants and proposes a variety of plant layout designs.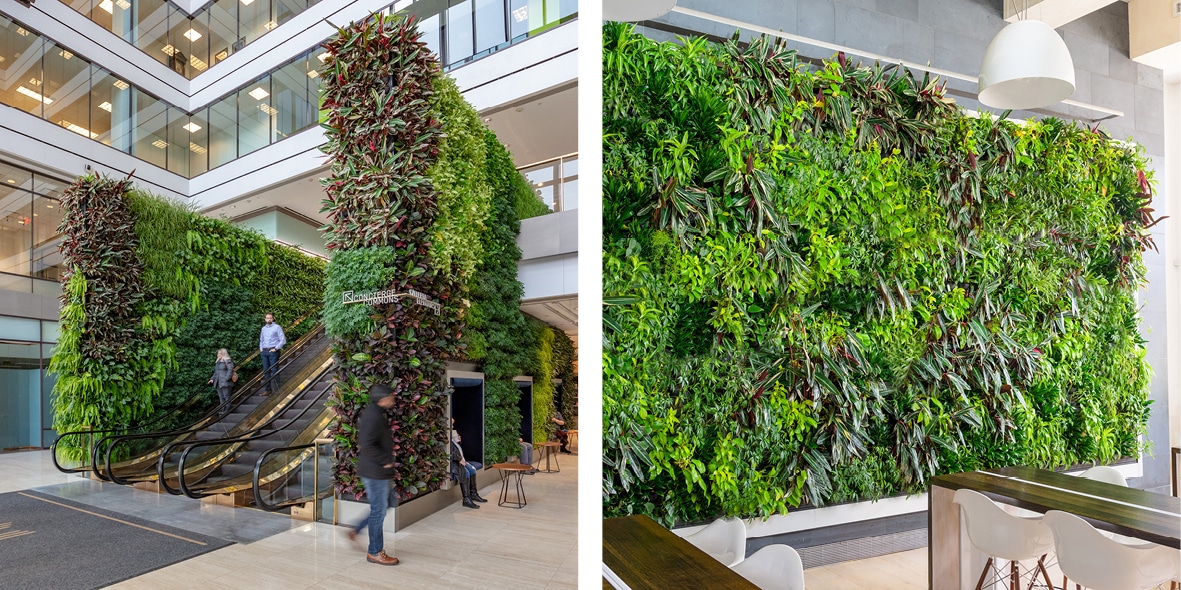 BFL® France is committed to the fight against humidity in homes and buildings. BFL International takes these initiatives beyond the French border. Following the Electromagnetic Polarity Inverter (I.P.E®) and the Geomagnetic Polarity Inverter (I.P.G®), the company has now launched its I.P.E.® Pro+, a connected device based on the principles of electromagnetics that eliminates 100% of humidity without chemical treatment and without danger to health.
Capillary rise is due to the ascent of water molecules from the ground toward the walls. These water molecules have a positive polarity and a negative polarity. The I.P.E® Pro+ range from BFL® makes it possible to follow the evolution of the rising relative humidity rate of a building thanks to its mobile application "capillary rising" or "rising damp" available on Google Play and Apple Store. The I.P.E® can act directly on the water molecules to bring them down and thus dry out the building.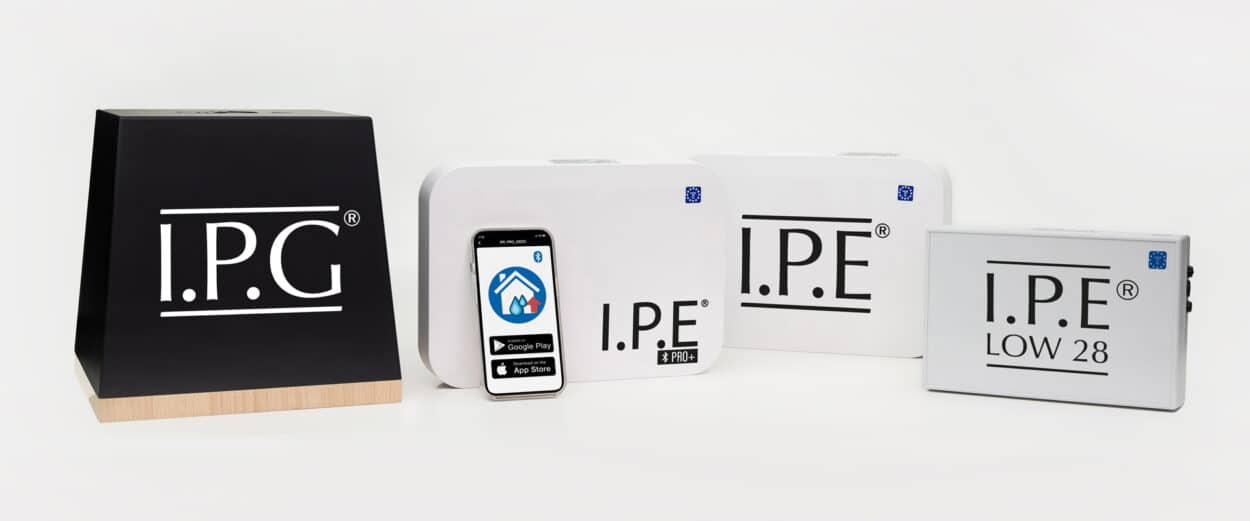 The French company Taqt promotes cleaning and hygiene and has created solutions in partnership with cleaning companies operating in various sectors such as healthcare, food processing and cosmetics, where hygiene and monitoring standards are most demanding. Its Taqt device provides real-time monitoring and management of attendance, tasks, and service requests. The data is captured and fed into the Taqt application and its various partner platforms.