Iran-based RVAD Architecture Studio, founded in 2020 by two young Iranian architects, Ms. Hannaneh Misaghi and Mr. Hasan Dehghanpour, designed a potential commercial complex called Tagh Behesht for Mashhad, Iran.
Architects Ms. Hannaneh Misaghi and Mr. Hasan Dehghanpour founded RVAD Architecture studio in 2020 at a time when green spaces in urban settings became vital for sanity and physical health.
In light of their philosophy to strengthen the relationship between architecture and humanity by finding solutions for future generations that offer a new perspective on social interactions; the duo envisioned a commercial complex for Mashhad, a city with too few green spaces: Tagh Behesht.
They analyzed the potential of the project's site and concluded that it could become an urban hub for citizens and tourists as it sits near one of Mashhad's largest public parks.
Currently, the city's public bazaars (markets in a Middle Eastern country) and its business districts are concentrated in the city center, away from green spaces. With the Tagh Behesht, the architects designed a new type of commercial complex with a generous view of Mash-had's public spaces, notably the adjacent Mellat Park.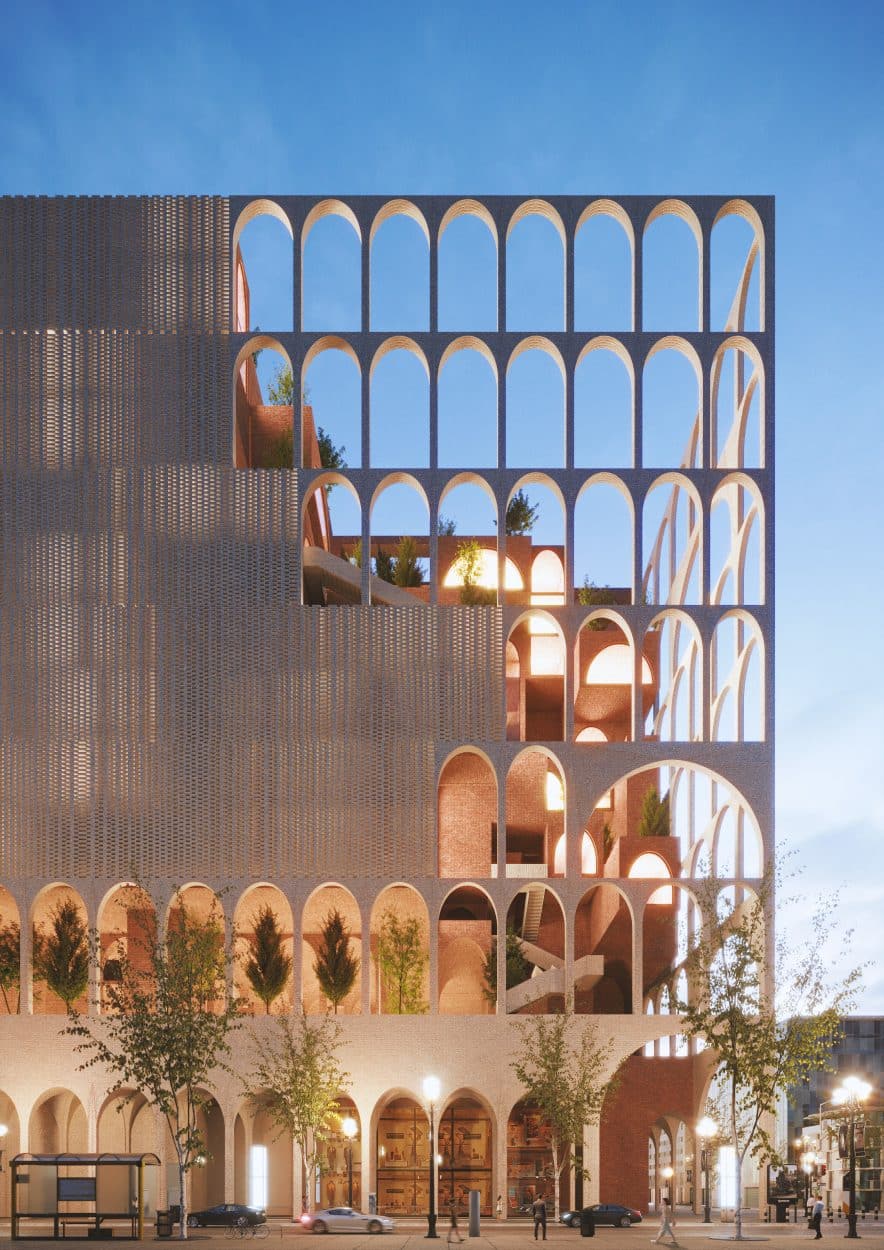 This opening, a so-called layered park, is inspired by the Kang village near Mash-had, where ground floor layers are connected to the upper layers using a walking pathway.
Ideas for the project include pedestrian bridges that connect to the city so visitors can walk safely and enjoy the view. The bridges would have nature incorporated in them, such as "green" platforms situated in different areas around the project, resulting in a more pleasant experience and a net positive environmental effect. These bridges, acting as pedestrian footpaths, allow visitors to escape city traffic.
The flat middle garden, much like a city junction, is the intersection between all suspended pedestrian bridges, as described by the architects, which invites the city in and eventually connects the remaining business floors and bazaars.
"This garden acts as the project's main connection hub and is the promenade ultimately enabling circulation between the project and the bridges. The public garden floors, much like the bridges, extend available views, improving the relationship between business units and visitors," explained the architects in a press release.
The architects have organized suspended courtyards between the office areas that provide a green space for all floors and business units, as well as sufficient and direct light for office spaces.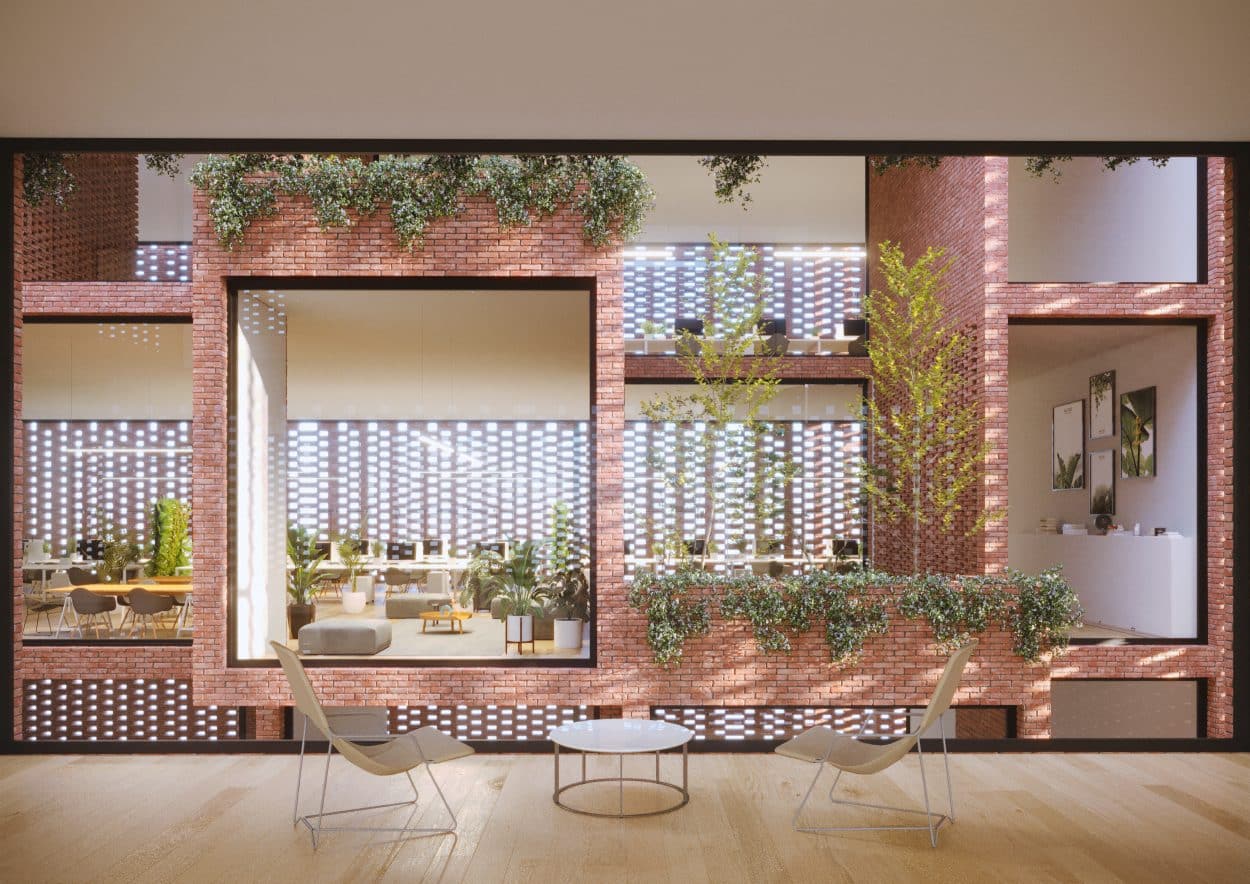 They've ensured the proper distance between current business units to allow for a beautiful and open landscape; a design concern, the architects have suggested, that has never been considered in any of Iran's current office building designs.
"The general typology and shape of this void are such that it is in continuation of the main layered garden, without providing direct public access," explained the architects in a press release.
Here the architects describe the inspiration behind the complex's facade and exterior:
The building's exterior design is inspired by arcs, frequently found in Mashhad's prominent bazaars, such as Sar-Shoor Bazaar and Reza. The brick mesh crust, as a second shell, blocks unpleasant light from east and west, while still filtering a mild degree of light into the office areas.
Water has always been a symbol of life and serenity, and a vital cause for inhabitation. Water is a brilliant influence on producing clear air and breezes, especially in dry and hot areas such as the city of Mashhad. The construction of a small pond in the lower building floors not only allows for cool airflow during hot summers but also creates a beautiful and enchanting view.