Digital can be ecological, and Lyon-based company LightAir has proven that for its smaller digital billboard projects. As one of the pioneers in large-format ad printing, the French company is part of vast advancements in the industry—with billboards that can cover up building facades and scaffoldings of construction sites.
Companies that manufacture large-format advertising started out as traditional ad printing businesses that created posters and billboards with defined size dimensions. They have since evolved into three-in-one—communication, printing, and advertising—in order to offer innovative advertising solutions that include massive curtain ad billboards on giant structures so clients who desire to get a lot of attention can.
Since its launch in 2002, LightAir is one of the pioneer companies in large-format ad printing in France. The company has grown and now caters to international or large-scale brands such as Creteil Soleil, Shangri-La and Gecina.
Advanced Digital Printing
LightAir uses digitally advanced printing machines in creating their large format billboards and tarpaulins and their range of printing machines includes LED printers that can print up to 5 meters even without an internet connection. They also use Hewlett Packard (HP) printers equipped with Latex technology that allows 100% ecological work with odorless printing for smaller projects. For the large ad billboards and their Lightbox projects, they use Esko Kongsberg C64 and HP Scitex XL1500 printers.
The PVC fabrics that LightAir uses on their tarpaulin projects are micro-perforated, which allows light to filter through. It complies with the fire-resistance standards in France and is guaranteed for 3 years outdoors against defects that would make the canvas non-functional.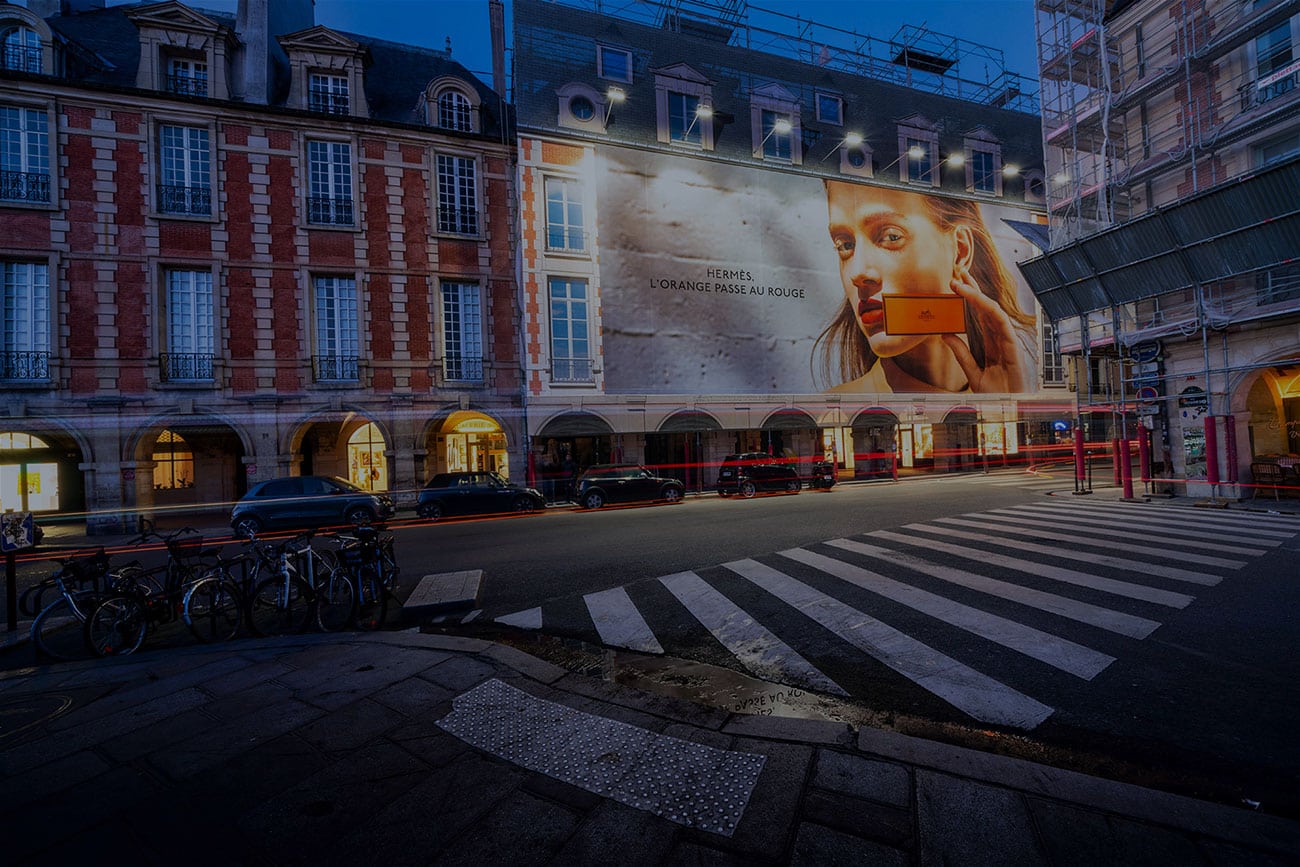 Eye-catching Projects
Thinking out of the box made wonders for the large-format ad billboard that LightAir created for Easyjet in 2018. Together with the advertising agency, Buzzman, they were able to get a lot of attention to their massive billboard on the Palais de la Bourse, which was then in full renovation work. The challenge was to create a large billboard that advertised the 30 new destinations that Easyjet had on offer from Bordeaux while highlighting the local heritage and LightAir created a large ad billboard using 1,200 m² of stretched canvas and installed it on the scaffolding covering the Palais de la Bourse. By playing with the architectural environment, the visual of the canvas, printed upside down, is mirrored on the water in front of the Palais de la Bourse and allowed the public to read the reflected full message. This project won the grand prize for outdoor advertising held in Dublin, Ireland in 2019.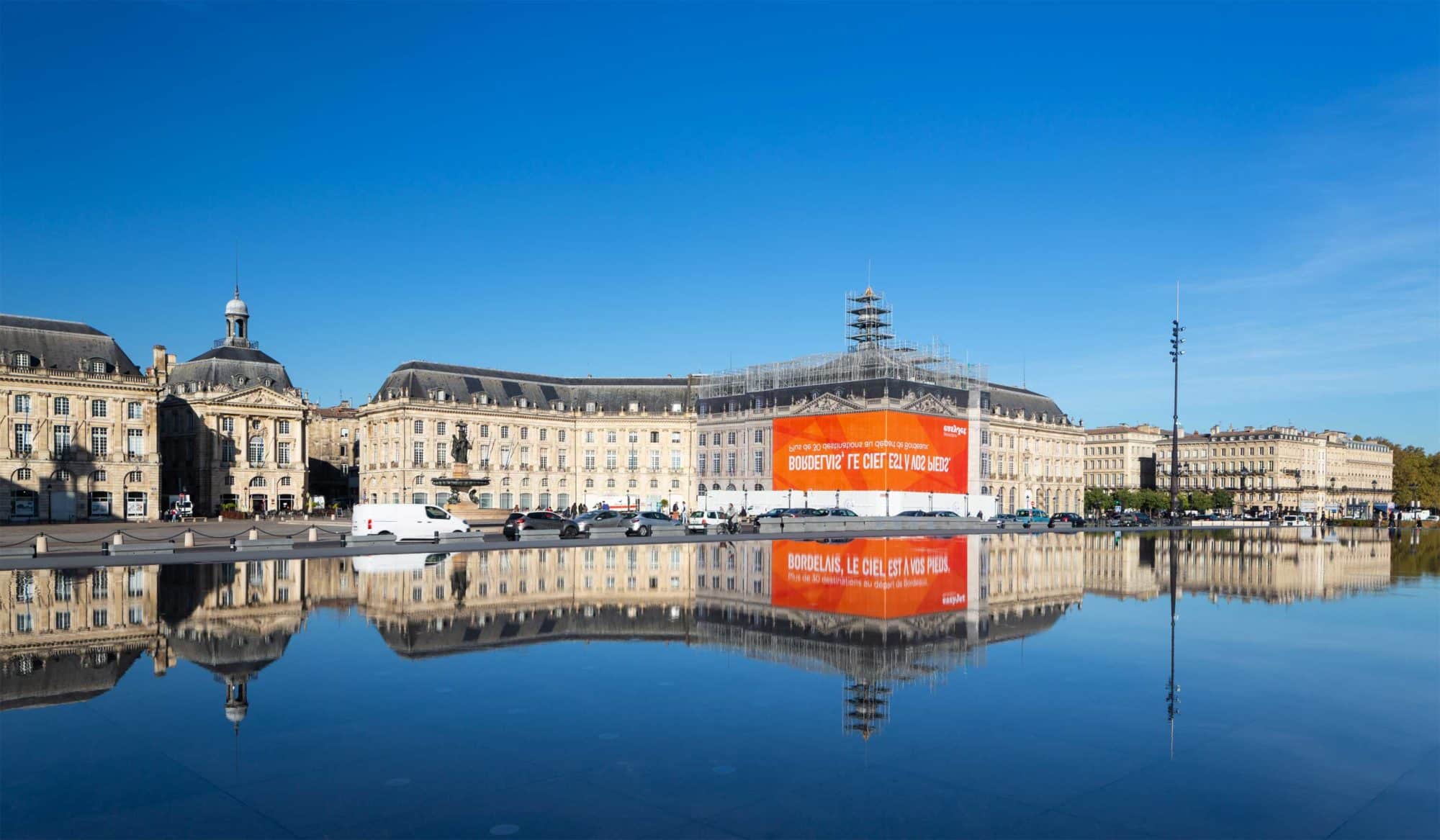 LightAir also worked with the watch brand, Zenith, and created large-format canvases using micro-perforated PVC fabrics that were used as cladding on the company's headquarters located in Le Locle in Switzerland. The large-format curtain billboard that covered the whole building was printed with the HP Scitex XL1500 plotter and installed in March 2019. See featured image.
---
WATCH: How LightAir transformed the building of Zenith
---
Another project that LightAir did was with VINCI when they created a canvas that looked like a wall of leaves, grass, moss and foliage that masked the construction work carried out by the engineering firm on a Parisian building to ensure a quality environment for the residents while construction was ongoing.