ORGATEC TOKYO 2024 promises to be a groundbreaking showcase of innovative office furniture and workplace design, attracting industry leaders from across the globe to Tokyo from May 29-31, 2024.
Tokyo, Japan – September 12, 2023—The anticipation is building as preparations for the third edition of ORGATEC TOKYO are well underway. Following the resounding success of the 2023 edition, this highly regarded office furniture and workplace exhibition is set to return to Tokyo Big Sight for three exciting days from May 29 to May 31, 2024. The event promises to be bigger and better, with approximately 80% of previous exhibitors already committed to showcasing their innovations, reflecting the industry's strong confidence and support for ORGATEC TOKYO.
ORGATEC TOKYO is Asia's premier platform for the office furniture and workplace industry, attracting both local and international participants. Leading brands like Okamura, Kokuyo, and Itoki have already announced their participation in the 2024 edition, further solidifying the event's status as a must-attend for industry players.
One remarkable trend underpinning the event's growth is the booming Japanese office furniture market. With significant shifts in workplace dynamics due to the COVID-19 pandemic, some major companies have experienced record-breaking sales. Meanwhile, the Asia-Pacific office furniture market continues its rapid expansion, on track to represent 45% of the global market by 2030. Tokyo, as an Asian hub, remains at the forefront of this burgeoning market, making ORGATEC TOKYO a pivotal event.
Under the banner of 'SHIFT DESIGN,' ORGATEC TOKYO 2024 is poised to provide an ideal platform for the exhibition of cutting-edge office furniture and innovative workplace designs and solutions. The event caters to a diverse audience, including import agents, wholesalers, trading companies (comprising about 25% of visitors), architects, and designers (representing over 20% of attendees). Moreover, exhibitors specializing in semi-finished products such as materials, textiles, and lighting systems can benefit from extensive networking opportunities with their peers.
Makoto Takagi, Managing Director of Koelnmesse Japan, expressed his enthusiasm for the event's remarkable growth, stating:
"What began two years ago as an office furniture and design event in Japan has now grown into one of the industry's most influential events, encompassing not only Japan but the entire East Asian region. This remarkable development reflects the resilience of the industry and its remarkable ability to adapt and continue to grow."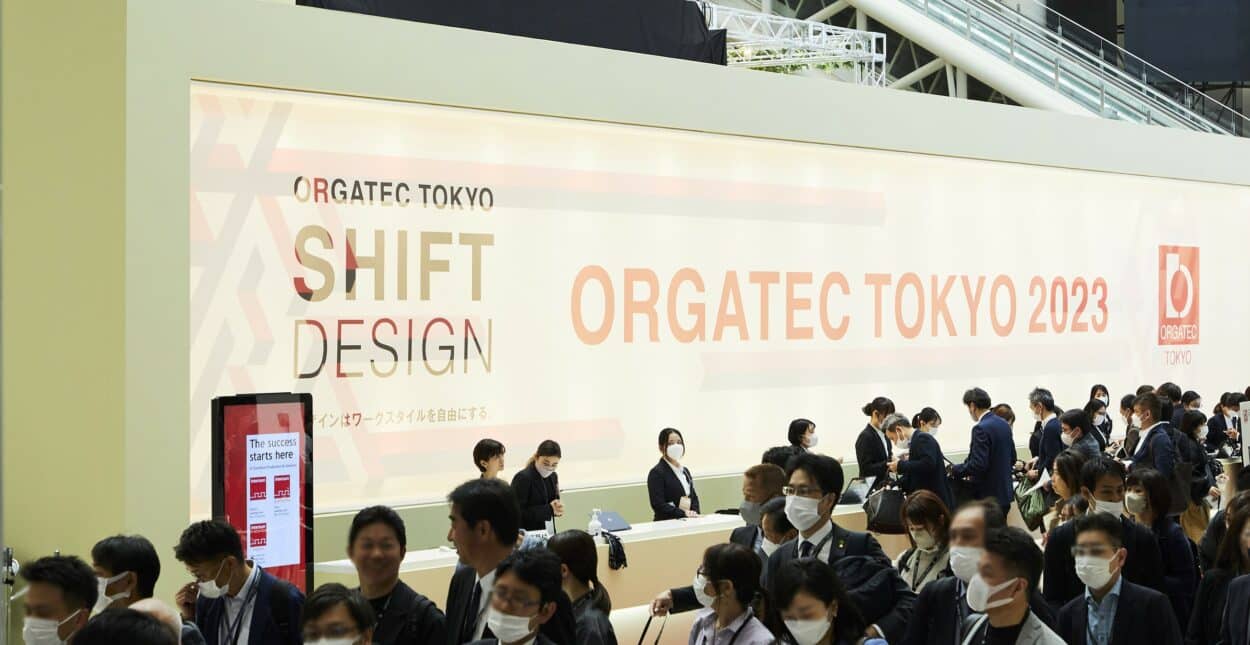 ORGATEC TOKYO 2023 set impressive benchmarks, with 19,760 square meters of total exhibition space (including the atrium), 26,212 visitors, and 127 exhibitors from 14 countries (including 45 from abroad, accounting for 35% of the total). These figures underscored the event's international appeal and its role as a crucial platform for industry players to connect and showcase their innovations.
ORGATEC TOKYO is an offshoot of ORGATEC, the leading international trade fair for the modern working world held biennially in Cologne. As the epicenter of innovation, collaboration, and networking in office space planning, ORGATEC in Cologne is renowned for presenting groundbreaking solutions across various facets of the modern workplace, including furnishings, flooring, acoustics, lighting, and technology.
Koelnmesse, the organizer behind ORGATEC TOKYO, stands as the world's top trade fair organizer for Living, Contract, and Public Spaces. With a portfolio encompassing renowned events like imm cologne, interzum, spoga+gafa, and FSB, Koelnmesse continues to unite industry professionals and foster innovation across various sectors.
With the impending ORGATEC TOKYO 2024, the stage is set for the office furniture and workplace industry to come together once again to exchange ideas, unveil cutting-edge products, and shape the future of workspaces across Asia and beyond. Mark your calendars for May 29-31, 2024, at Tokyo Big Sight, and be part of this dynamic and transformative event.