To combat the growing concerns of privacy and potential human rights violations connected to smart cities, a number of international projects exemplify promising solutions.
In order to become more efficient, adaptable and liveable, cities worldwide have been implementing connectivity into their infrastructure as advances in internet technology and its integration into our everyday lives increase. These "smart cities" use the Internet of Things (IoT), data and AI for traffic management, reduction of pollution, waste control and safety in order to deliver information to citizens but also to gather information from urban populations.
This give-and-take exchange of information has generated privacy and human rights violations concerns directly connected to citizen data applied by global organizations.
"We're starting to see how digital technologies are being used to violate human rights in various ways," said Pontus Westberg, Program Management Officer for UN-Habitat during a January 2021 webinar on digital rights and governance frameworks held by CAF Development Bank of South America. "Sometimes on purpose, but often technology is used by local governments in this way without real consideration about the potentially harmful effects of technologies like facial recognition software."
Surveillance tools with facial recognition can reinforce implicit bias by enabling predictive profiling and social categorization on a larger scale. This type of surveillance initiates much debate in the Western world.
---
READ our article about Curitiba and its socio-environmental project, presented during the Smart City Expo World Congress in 2021.
---
Amsterdam: Three Programs to Ensure Digital Rights
Since 2009, Amsterdam has taken steps toward becoming a smart city per the usual implementation of information technology in order to improve city services. Now, half a decade from the time the city earned Europe's Capital of Innovation award by the European Commission, officials are voicing concerns on digital rights and data protection.
"The same rights people have offline should also be protected online," said panelist Milou Jansen, digital rights advisor for the city of Amsterdam and Coordinator for Cities Coalition for Digital Rights, during the CAF-held webinar.
According to the Cities Coalition, digital rights include: universal and equal access to the internet and digital literacy; privacy, data protection and security; transparency, accountability and non-discrimination of data, content and algorithms; participatory democracy, diversity and inclusion; and open and ethical digital service standards.
Janssen addressed concrete examples of how the city of Amsterdam, one of over fifty members of the Cities Coalition, is applying three main programs with the objective of ensuring digital rights.
In regards to universal and equal access to the internet, the city has completed or launched new infrastructures with inclusion in mind. The toolkit of methods for people-centered bicycle infrastructure, for example, is a free, open access kit for urban planners and designers, and it advocates to make cycling inclusive and accessible to all. Amsterdam also has a Smart City Academy channel that anyone can access to share or learn.
---
READ about the city's Intelligent Transportation System (ITS) here.
---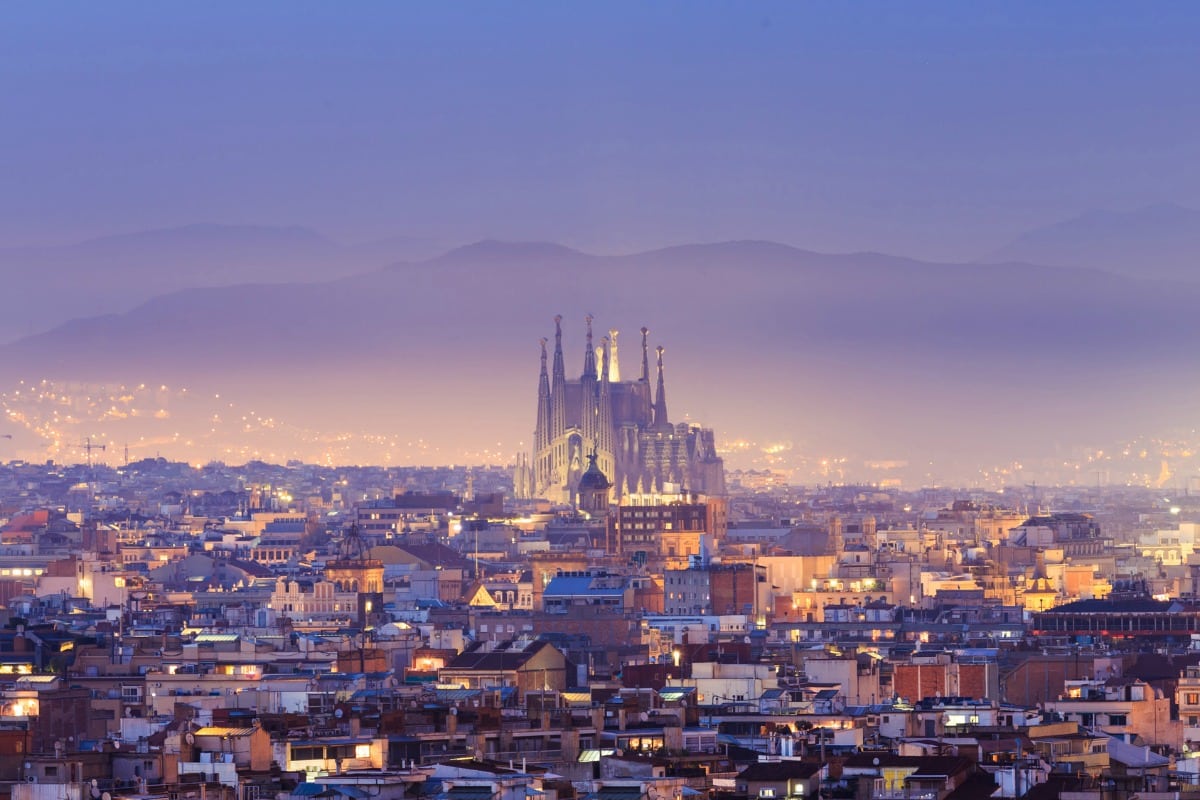 Barcelona: Digital Inclusion for Mass Awareness of Benefits and Information
As one of the first European cities to adopt smart city technologies, Barcelona has transformed into the prime model for big data, digital integrations and green mobility which is why global players meet there yearly for the Smart City Expo World Congress.
The city installed extensive sensor networks that provided the government and the private sector with data on transport, energy usage, noise levels, irrigation et cetera. This tech foundation is solid, with a noteworthy open data portal, a good air quality sensor network and widespread public wi-fi. In the smart city conversion, data and technological resources can have a lot of benefits for city residents but they don't necessarily know about it.
"European Union studies show that up to 30% of beneficiaries of public support don't use them because they're not aware that they're potential recipients," said webinar panelist Michael Donaldson of the City of Barcelona.
Donaldson explained that connected cities provide a more efficient communication canal between local government and citizens, implicating and empowering citizens to participate in city functioning.
"Through this hyper-immersion in technology due to the pandemic, the notion of digital inclusion has gained importance when we talk about digital rights in cities," said Donaldson. "But there's no use in having access through fiber and internet portals if we don't know how to use these tools."
The city has provided 400 families with connected portable devices, along with technological support and training. In addition, through information and communication agents, the city is able to match citizens with public workers who assist them in carrying out online public service procedures.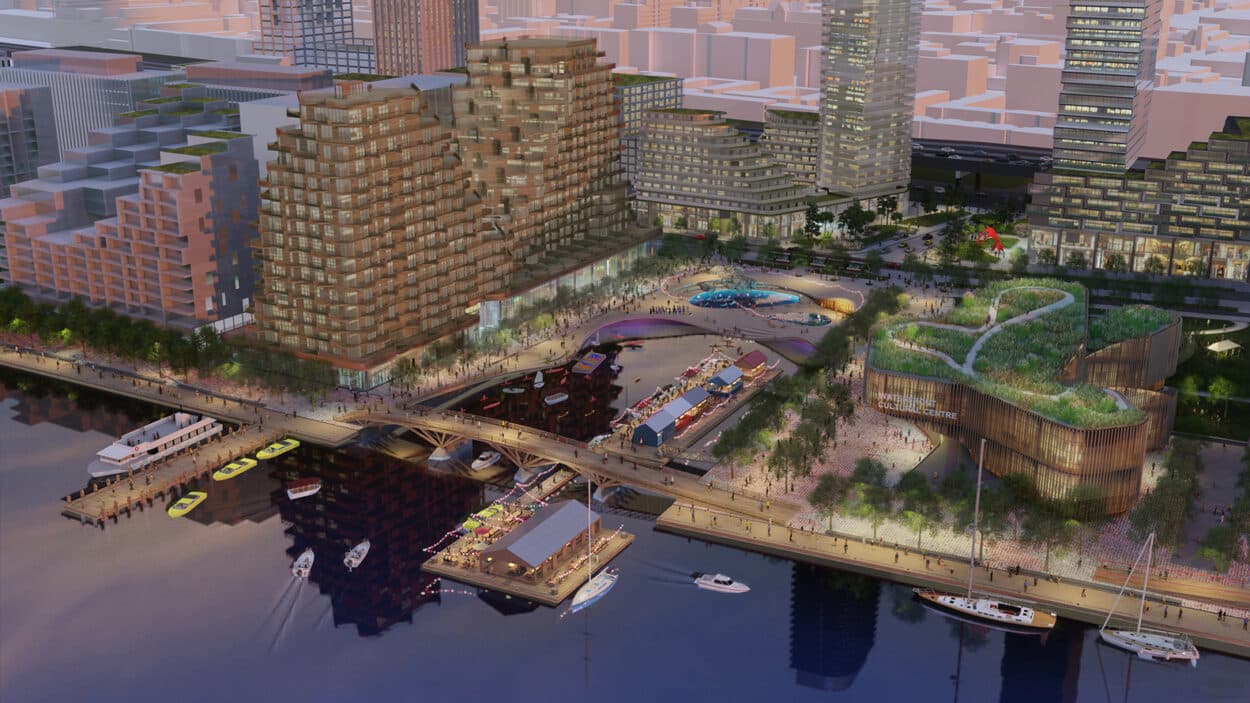 Toronto: Digital Information Plan and Quayside Vision
Officials of Toronto, Canada, held their first Digital Information Plan (DIP) information session on March 3, 2022. The public and stakeholders can subscribe for digital infrastructure plan updates by the project team behind the smart city of Toronto.
In June 2019, City Council directed City staff to sign on to the Declaration of Cities Coalition for Digital Rights. In signing the declaration and becoming a member of this coalition, Toronto has joined a network of nearly 50 cities around the world helping each other in the field of digital rights, based policy-making.
It is perhaps largely due to this that the city halted the high-tech, futuristic city by Sidewalk Labs, a Google-backed company whose plans to turn 12 acres of industrial land along Toronto's waterfront into a model smart city made a lot of buzz. The project would have involved thousands of cameras monitoring streets, storefronts and parks, and harvesting data on the smallest movements.
Instead, this time last year, Toronto announced a new vision for Quayside in which affordability, sustainability and environmentally friendly design are prioritized.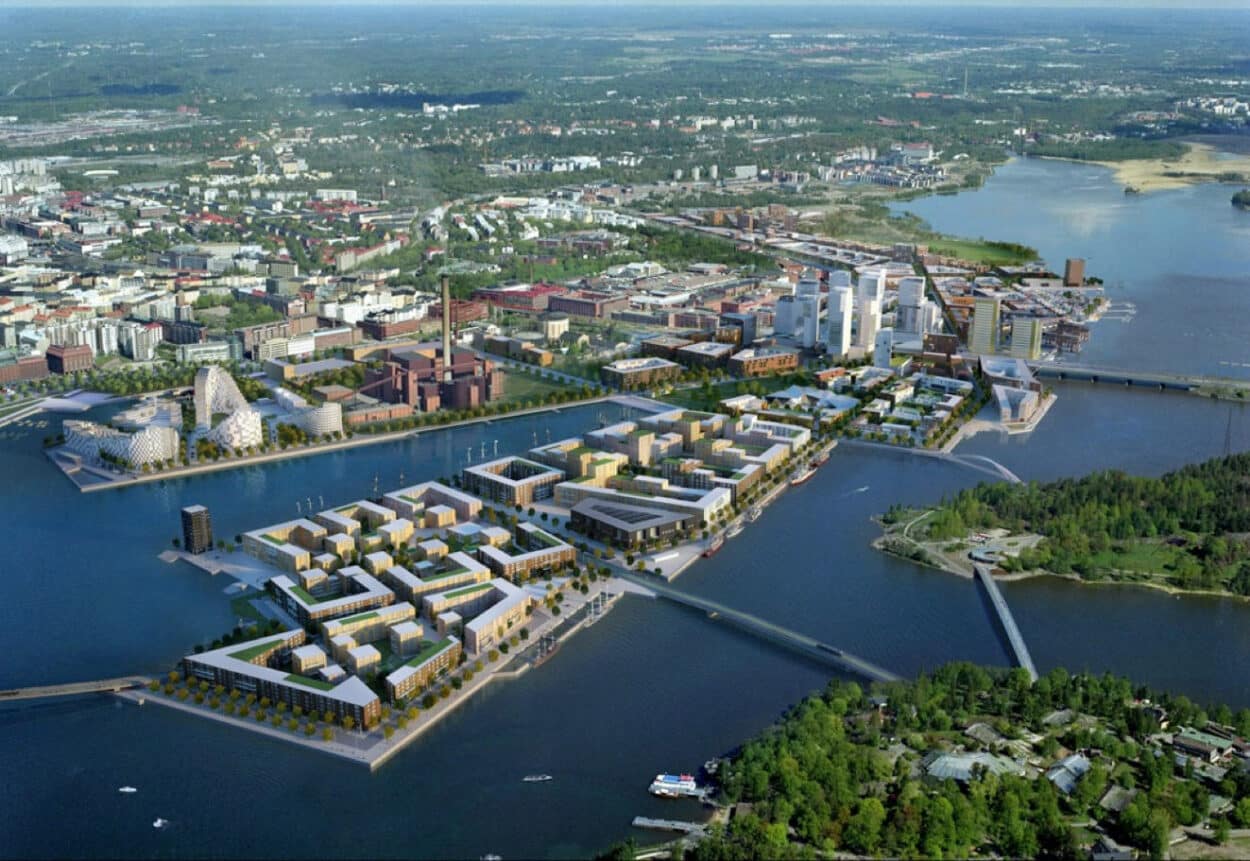 Helsinki: Experimental Platform to Encourage Smart Cities
Since winning the IBM Smart Cities Challenge in 2011, officials in Helsinki, Finland, have benefited from the advice of IBM experts who helped them devise ways to visualize public data by using an open ecosystem with smart strategies such as the Helsinki Region Infoshare project – one of over 25 initiatives launched by Forum Virium Helsinki.
One initiative is in a brownfield district, Smart Kalasatama, to provide an experimental platform whose goal is to show how smart urban infrastructure and services can save one hour of citizen's time every day. The Kalasatama district will offer a home for approximately 25,000 residents and jobs for 10,000 people by 2035. Currently, there are 3,000 people living in the area.
The city has been undertaking constant innovation since its selection as one of the six model smart cities identified in Europe, as cited in the European Parliament's "Mapping Smart Cities in the EU" report published in 2014, and well beforehand. Currently, its focus is on finding innovative ecosystems for future sustainable food and Quantum programs, among others.