What's going to happen to our workspaces in the future now that the pandemic has shown that working from home on a global scale is possible?
On 27 May 2020, Siemens participated in a webinar with WSP called "Smart Office: Readiness of your workspace now and beyond", moderated by Global PropTech, in which they discussed how we could expect our offices to evolve post-pandemic.
"What will the effect actually be?" asked Elisa Rönkä, Head of Smart Office Europe at Siemens, to open the discussion.

"Digital transformation is really hot on the lips right now, " said Matthew Marson, Head of Smart Places, WSP.
High-tech offices might be a conversational piece at the moment but how close are we to seeing smart offices as the normal thing?
"I believe that we'll only see a moderate investment in smart technology for offices post-COVID because old habits die hard. It'll take a lot of ambition to see more," said Matthew Marson.
Elisa Rönkä, however, is more optimistic about the future of our offices going digital.
"I feel we'll see a very strong investment, actually, because fear drives change," she said.
The Office as a Home for Collaboration
Before digging into which technologies the speakers think we could expect to see widespread in offices in the near future, they questioned whether or not we would even still need offices. Many employees around the world are working from home when possible, a trend that's likely to continue with companies like Twitter proposing long-term home office to its employees.
"We'll need to reconfigure offices so they become the home for collaboration," said Matthew Marson. "If we're taking fewer trips to the office and those trips are for collaboration purposes only, then we'll need better space management."
The idea, according to Marson, would be that employees return to the office for collaborative meetings and, possibly, nothing more. In which case, companies can play around with their office space to adapt it to the creative needs of their employees. Elisa Rönkä agreed that extreme flexibility in how we work is here to stay.
"Activity-based spaces with the flexibility of changing will be key," she said
Watch the video below by M Moser Associates featuring its Living Lab in New York to get an idea of how to utilize and modify a space depending on the activity at hand.
Looking for new office chairs? Check out what's on ArchiExpo.
Improvements to Building Infrastructure for Healthy Environments
Smart buildings are the "smartwatch" of healthy spaces, according to Matthew Marson. Companies might want to invest in improving the infrastructure to their office buildings, notably to improve air quality.
"There are ways to improve air within a building, an important step to helping employees feel safe to return to the office," he said.
IoT-enabled infrastructure can help manage the circulation of air, as well as energy efficiency. Siemens offers solutions for heating, ventilation and air-conditioning (HVAC), room automation and building management systems (BMS).
Room automation assures a uniform control strategy and creates a perfect interaction between HVAC systems, lighting and shading; it offers individual comfort control and optimal air quality.
A building management platform ensures all disciplines interact optimally and is one of the most important aspects of a smart office.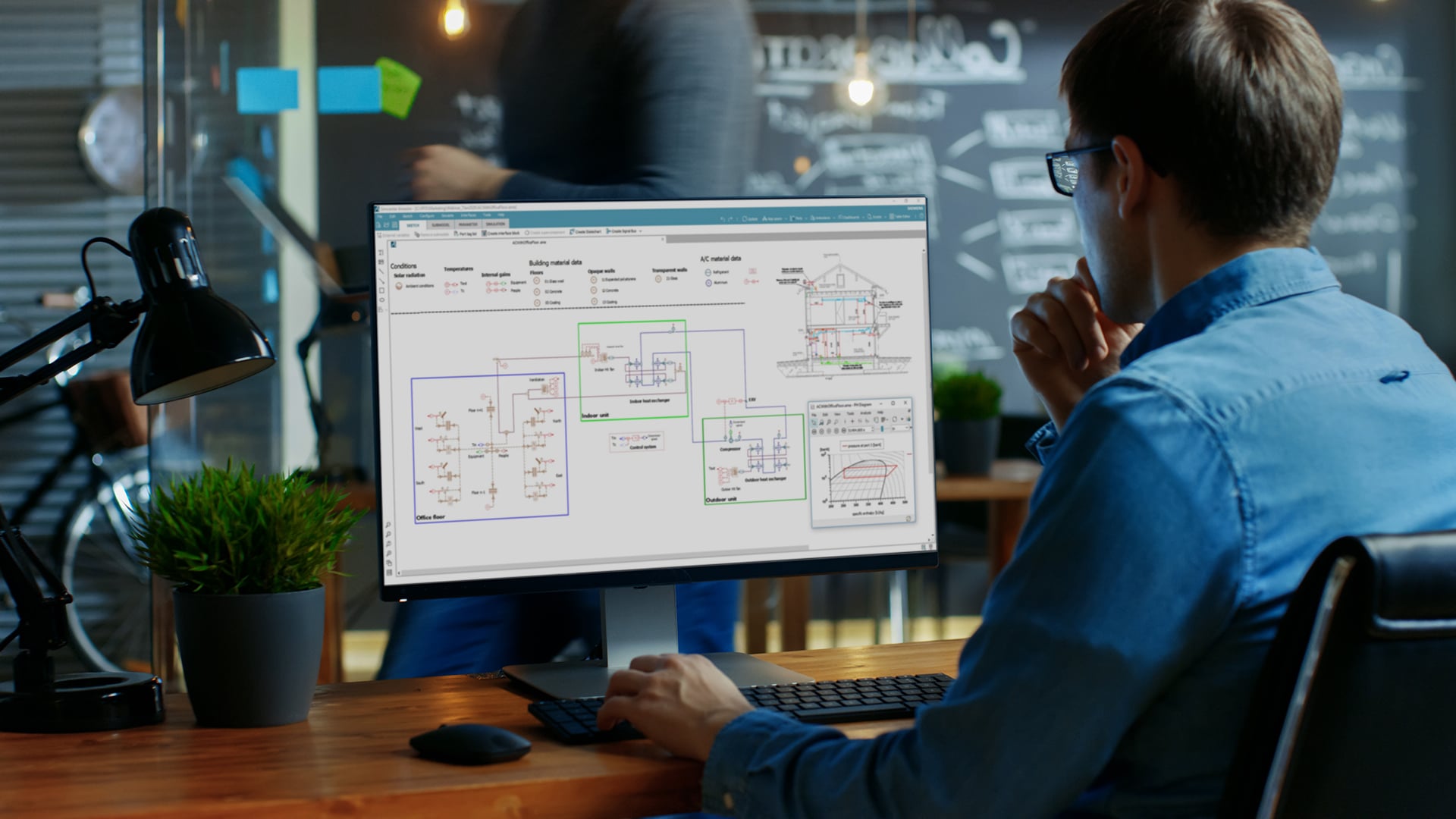 But when we start talking about contact tracking, things get tricky.
"For the moment contact tracking makes people feel like they're under authoritarian management, so they'll need help becoming more comfortable with this kind of technology in the workplace," said Matthew Marson.

"The biggest question is 'how do we ensure that technology is driving human behavior when people want to feel safe and free without feeling like they're being guided?'" asked Elisa Rönkä. "Although we've been addressing the idea of human behavior before the current situation, we'll need to address it even more post-COVID."
Contact tracing and social distancing measures have been implemented in most countries battling the spread of the virus. Siemens developed Enlighted IoT sensors so building operators could manage established social distancing measures. The sensors provide data on the utilization of rooms or common office spaces.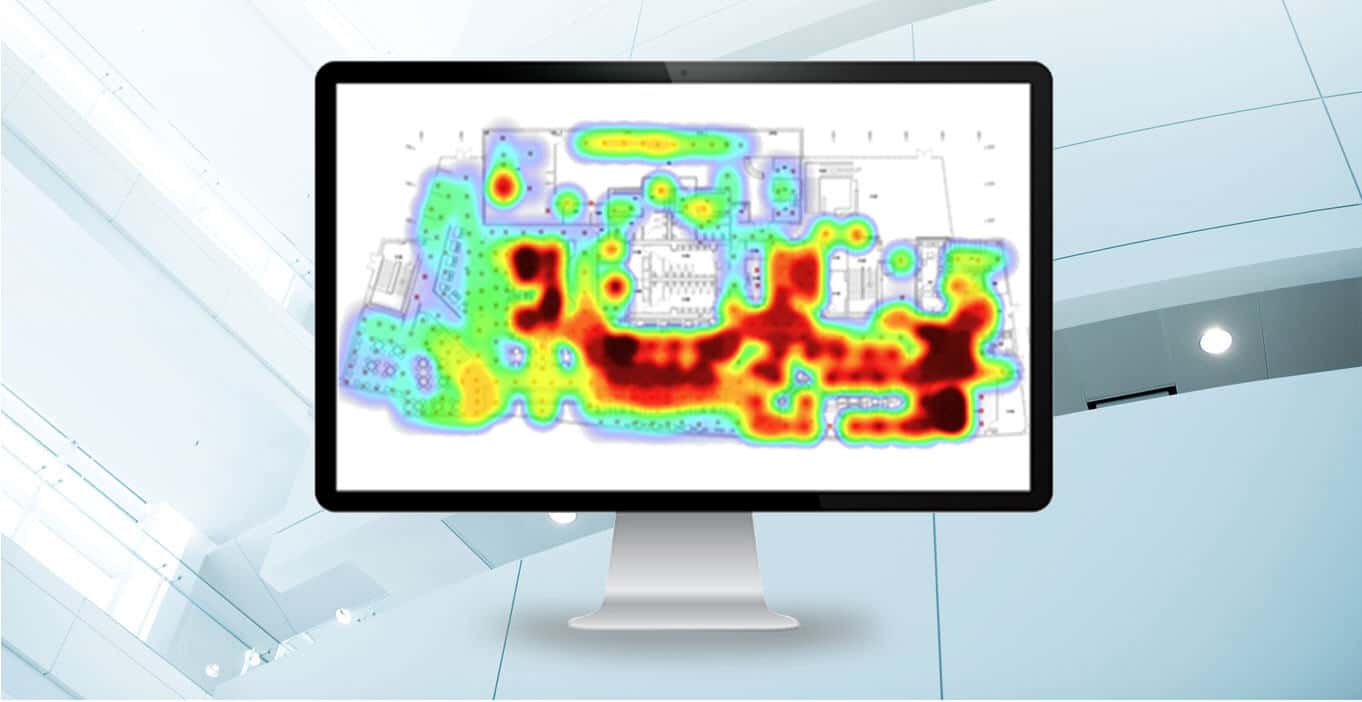 Phone Apps for the Office?
Matthew Marson mentioned, in reference to some of his clients, that there's a real interest now in how technology can help companies get back on track.
"The concept of smart evolves," said Elisa Rönkä. "Companies should focus on the ROI (Risk of Inaction) and ask themselves what will happen if 'I don't jump on the tech trend boat'?"

"We can quantify the utilization of space and energy efficiency, but not necessarily employee satisfaction. Still, we need to be asking ourselves if our employees will find value in the technology we're thinking to employ. Proof of concept and proof of value need to be tested with end-users, the employees in this case," she said. "It's not about technical capabilities. It's not a technology question but a culture and management question."
Some companies, Marson followed, decided to get a phone app for its employees because other companies were doing it. It's the wrong motive. Phone apps don't necessarily bring value to the employees.
Check out the Comfy workplace app by Siemens to see if it could be a good fit for your office. It allows building operators and owners to engage with occupants and keep them informed, safe and productive.