As we approach the closing of another edition of Maison&Objet, ArchiExpo e-Magazine explores some unusual and novel ideas that have materialized into fascinating products.
In the ever-evolving world of interior design, a new wave of creativity is sweeping through the realms of home decor. Beyond the boundaries of conventional aesthetics and materials, a select group of visionary brands is redefining the very essence of decorating one's living space. They fuse diverse artistic disciplines, combine unexpected materials, and champion the principles of personalization, sustainability, and innovation. Our select design firms for this piece take us on a captivating journey into the world of unconventional home decor, where traditional craftsmanship meets cutting-edge technology, and where functionality intertwines seamlessly with artistry.
Elevating Interiors: Studio MTX's Embroidered Masterpieces
At the heart of Studio MTX's innovative approach lies a distinctive fusion of furniture and embroidery, an art form deeply rooted in the esteemed Montex embroidery atelier, established in 1939 with a focus on haute couture and ready-made garments. Studio MTX's ethos boldly champions the liberation of embroidery from its conventional confines, scaling its application to the domain of interior design. In practical terms, this translates into the creation of modular and ornamental structures, some spanning several meters, painstakingly crafted by hand. These masterpieces seamlessly intertwine traditional needlework with cutting-edge techniques like 3D modeling and printing. Drawing from various fields including weaving, tapestry, and leather craftsmanship, Studio MTX employs a diverse range of assembly methods.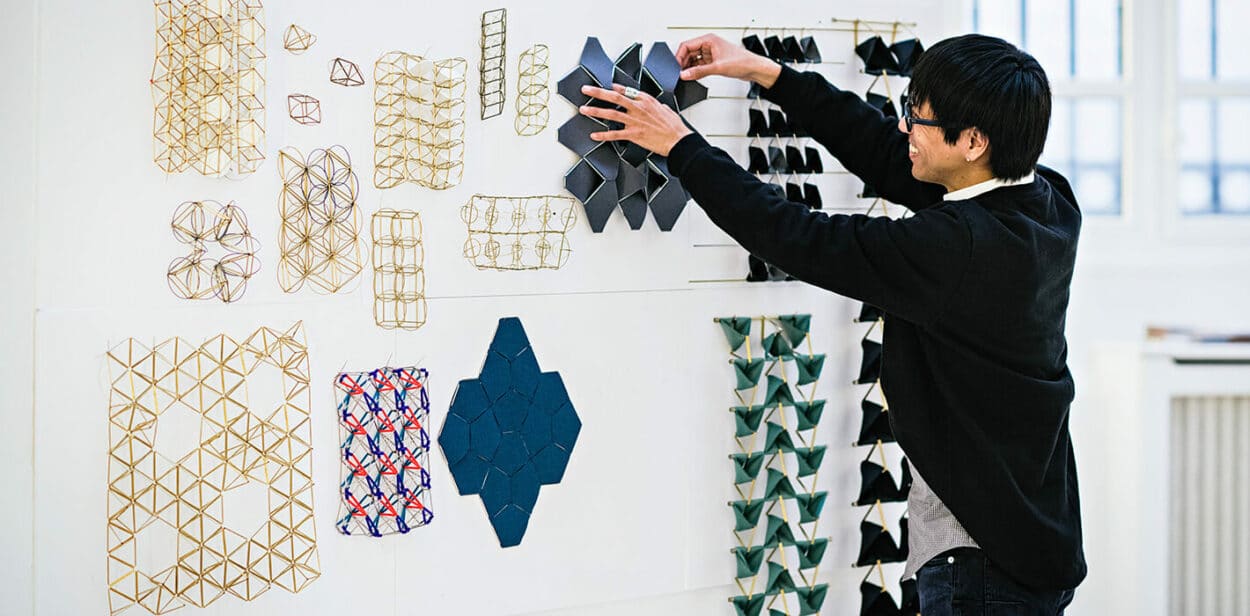 Much like the world of fashion embroidery, the choice of materials is an art in itself. Picture ribbons encircling pieces of brushed brass, screens expertly contrasting metal with silk, or trellised panels that, at first glance, seem to be composed of nothing more than delicate crystal shards. This aligns perfectly with Studio MTX's artistic director, Mathieu Bassée, who perceives a profound evolution in home decoration trends over the past decade.
"I believe the most significant evolution is the need for most of our clients to blend different influences in the same interior design. This trend is evident in the eclectic mix of materials used, embracing both vintage and contemporary elements, as well as the blend of traditional and avant-garde aesthetics," he shared with ArchiExpo e-Magazine.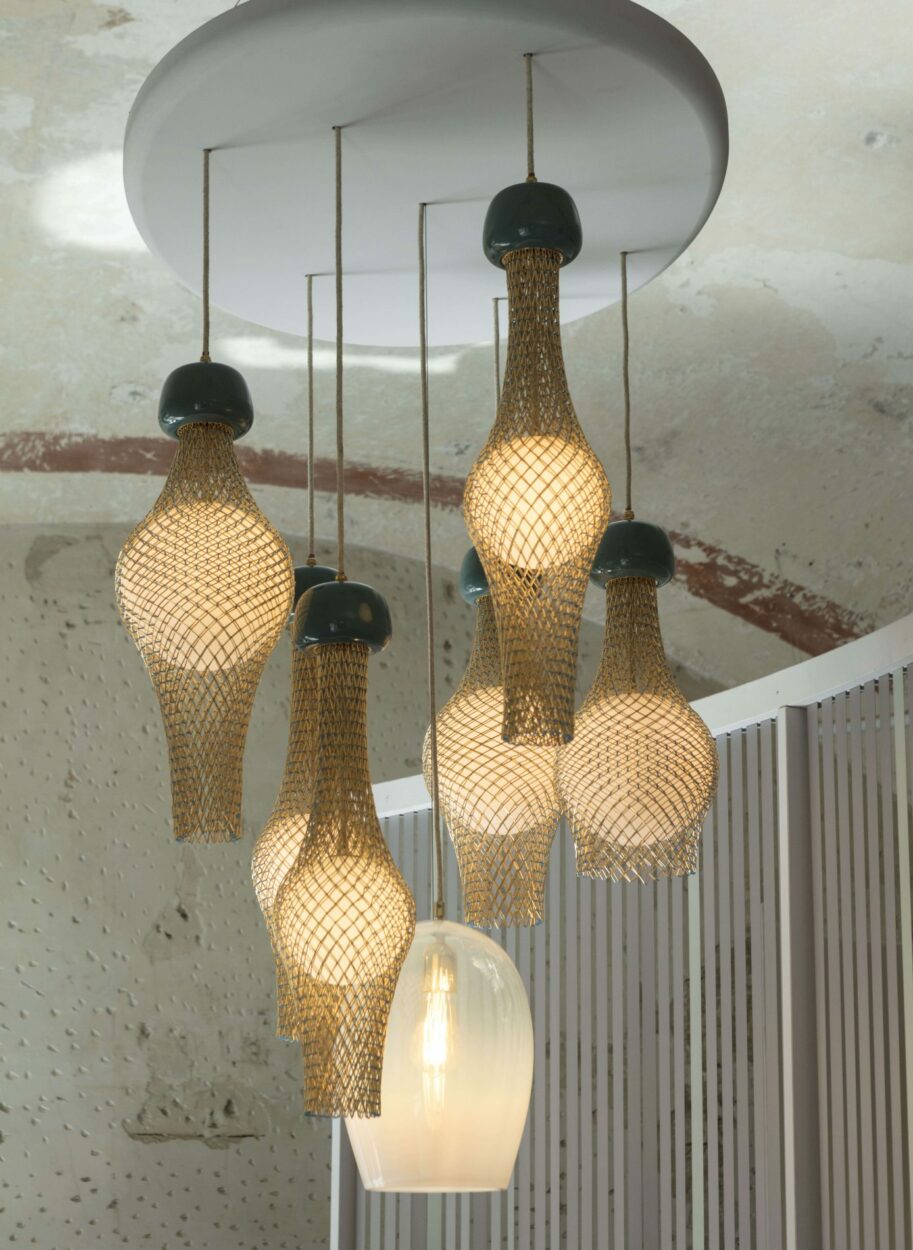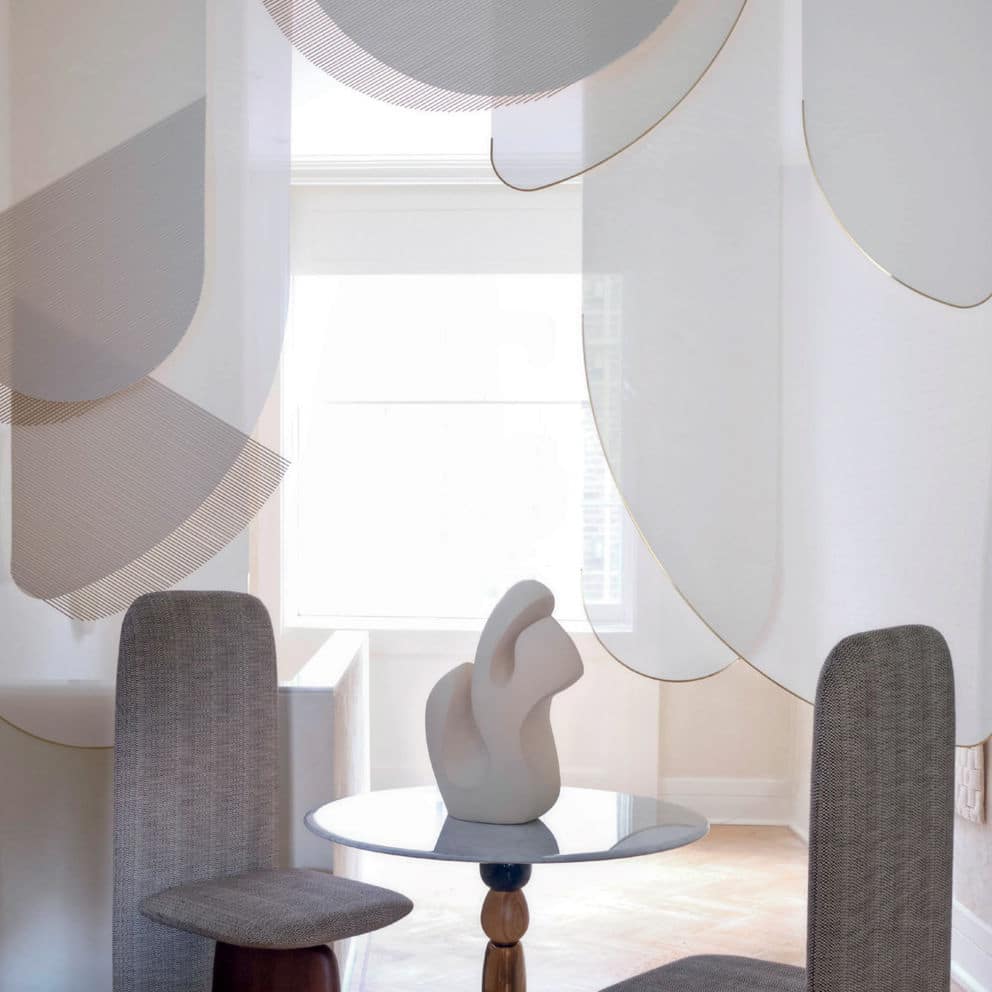 Marble Balloon: Where Craftsmanship Defies Gravity
Marble Balloon, a distinguished high-end furniture brand nestled in the heart of Istanbul, encapsulates the essence of its design philosophy within its very name. Here, fine craftsmanship takes flight to blur the boundaries between solidity and fluidity, creating a harmonious juxtaposition where wood embodies solidity, and marble exudes fluidity.
A testament to Marble Balloon's creative prowess is the remarkable Melt collection, the brainchild of co-creators and designers Ali Balkaya and Mert Cahit Ertural. This collection, comprising three distinct table varieties, seamlessly integrates walnut wood veneer into its wooden components. Its inspiration emerges from the captivating stones unearthed from the depths of Turkey's majestic Pamukkale terraces – an awe-inspiring creation that Ali and Mert liken to "an art piece fashioned by Mother Nature herself." These terraces, characterized by travertine, a sedimentary rock formed by mineral-rich hot springs, serve as the wellspring of artistic ingenuity for Marble Balloon.
Ali and Mert, in conversation with ArchiExpo e-Magazine, underscore the transformative evolution in home decor, marked by a resolute emphasis on personalization and experiential design.
"Home decor has evolved," they declare, "placing paramount importance on personal style, bespoke artisanal pieces, and a shift towards minimalism, where clean lines and functionality converge. Furthermore, there is a renaissance in traditional craftsmanship, with a resounding emphasis on authenticity."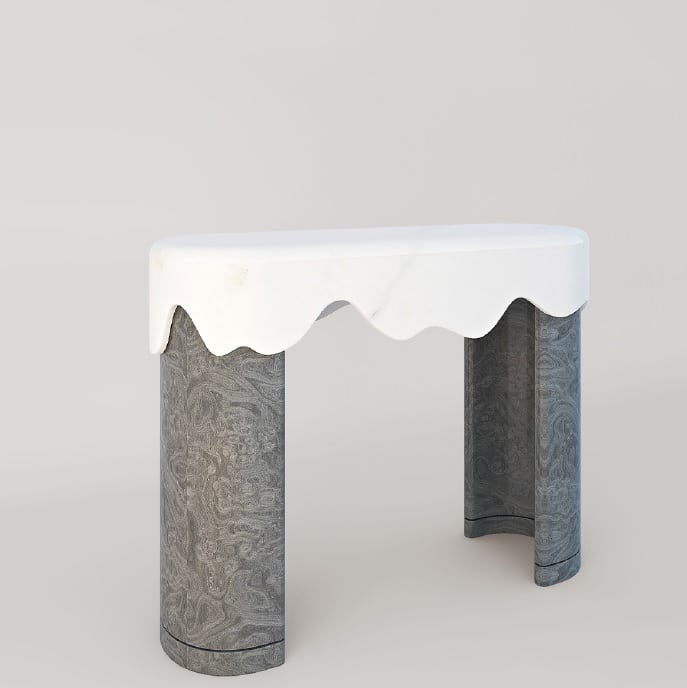 Crafting Europe's Vision: Bridging Tradition, Art, and Design
In 2019, an initiative known as "Crafting Europe: New Models for European Crafts" emerged, propelled by co-funding from the Creative Europe program of the European Union. This visionary undertaking took shape through collaboration with nine esteemed organizations hailing from diverse European nations. Its core mission: to champion the infusion of groundbreaking technologies into the realm of traditional craft practices, mirroring the innovative spirit embodied by Studio MTX. Beyond this, it seeks to foster a vibrant exchange between the realms of art and home decoration design, forging a path where creativity knows no bounds.
A shining exemplar of this harmonious amalgamation of craftsmanship, artistry, and furniture crafting is found in Norway-based American sculptor, Laurie Poast. With unwavering dedication, Laurie transforms earthen minerals and composites of resin, gypsum, cement, and stone into breathtaking sculptural vessels, functional furniture pieces, and captivating art objects. Take, for instance, the Linea Numerus, a versatile creation that effortlessly transitions between a bench and a coffee table. Laurie eloquently elucidates, "Brutal Scandinavian minimalism embarks on a journey through the aesthetic principles of classical antiquity. Through spheres, curves, angles, and proportions, chaos is meticulously orchestrated into order. Unformed elements evolve into structured forms, and disparate elements find their place within mathematical and aesthetic harmony."
Not confined solely to sculpture and furniture, Laurie's creative prowess extends into diverse artistic dimensions, encompassing photography, film, copywriting, and graphic design. This artistic kaleidoscope finds vibrant expression not only within her portfolio but also on her website and Instagram account, where her productions and her Bergen-based atelier serve as works of art in their own right. Often, Laurie herself graces these visual narratives, adding a touch of enchantment as both artist and muse.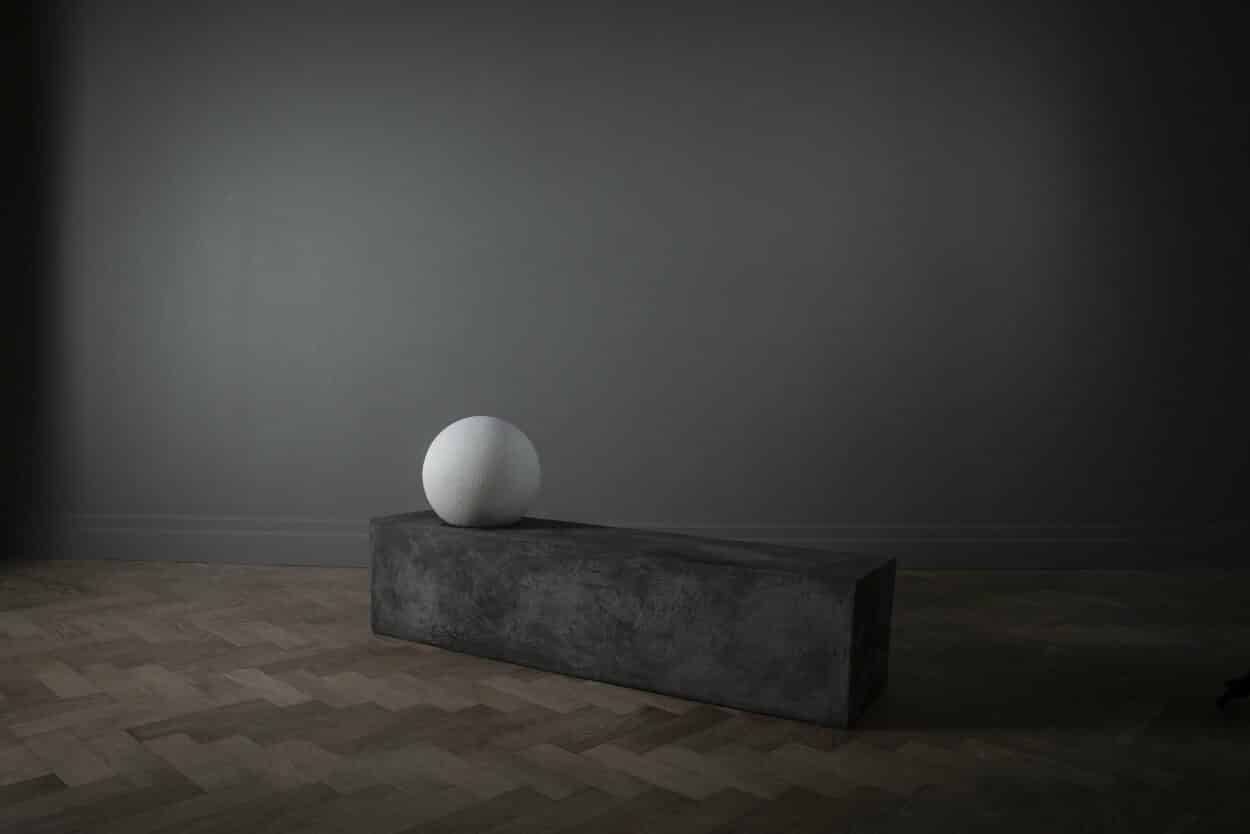 Trends, Sustainability, and Craftsmanship: Insights from the Visionaries
In a candid conversation with ArchiExpo e-Magazine, the design luminaries from Marble Balloon and Studio MTX offer profound insights into intriguing trends, sustainable practices, and the essence of craftsmanship that permeates their work.
When prompted about recent captivating trends in unconventional home decor, designers Ali Balkaya and Mert Cahit Ertural of Marble Balloon emphasize the allure of unique statement pieces. They underline the growing fascination with lighting fixtures that double as sculptural masterpieces, a trend exemplified by designs from Henge. These visionary creations breathe fresh life into interior spaces, blurring the line between functional lighting and artistic expression.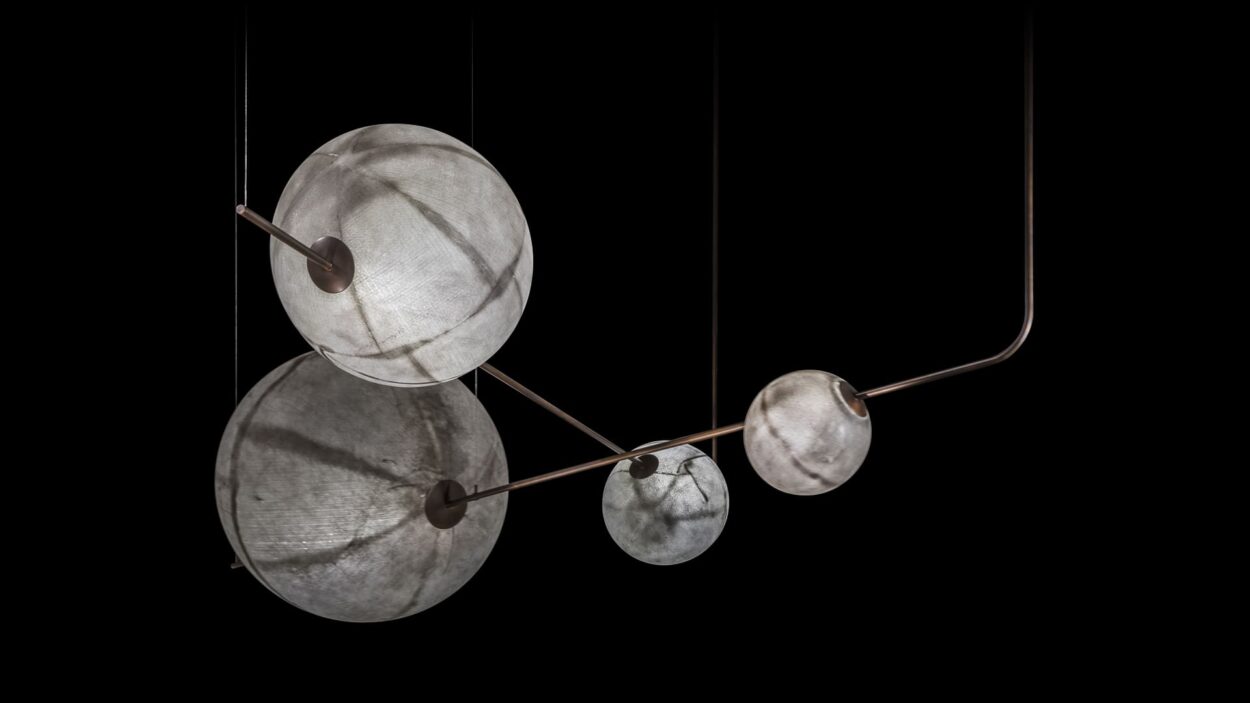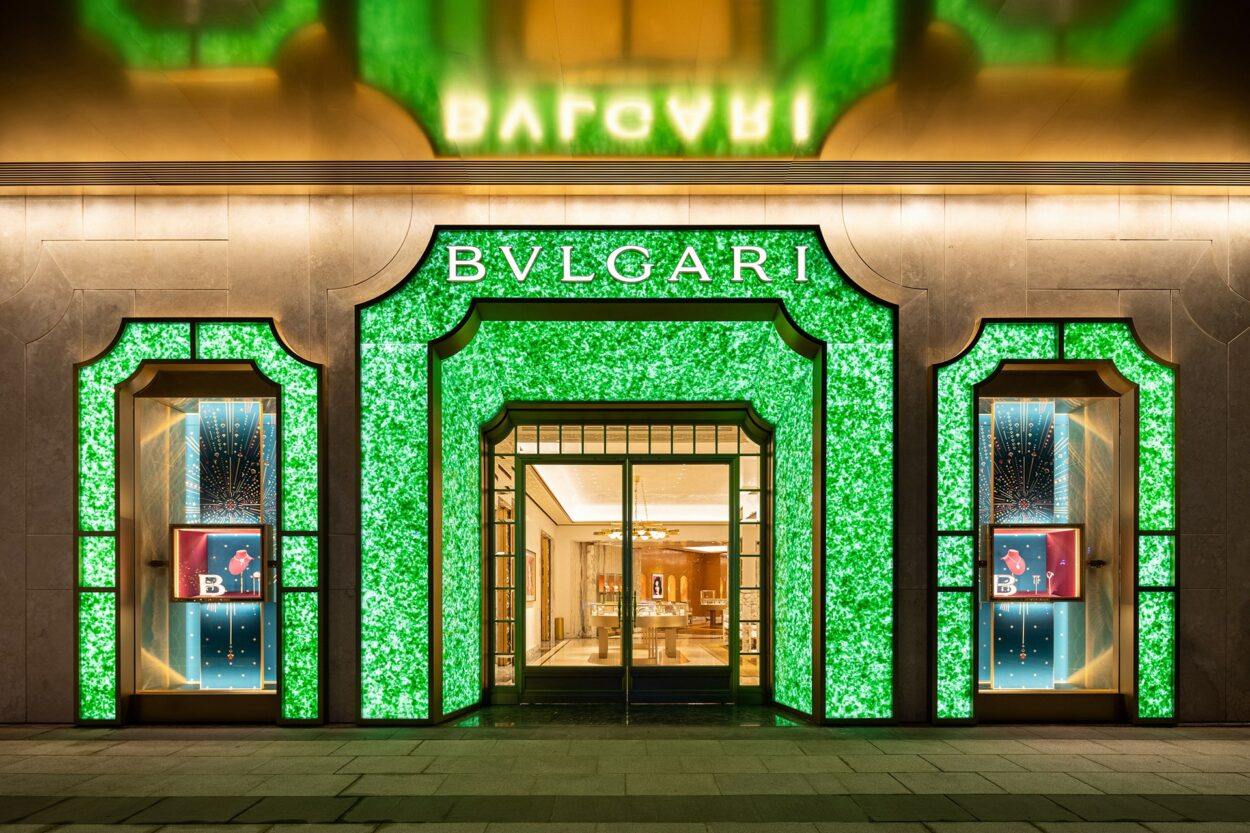 Turning our attention to sustainability, Mathieu Bassée, the artistic director at Studio MTX, draws attention to a remarkable architectural feat. He spotlights the façade developed by MVRDV for Bulgari in Shanghai, a striking structure reminiscent of jade. This façade's composition is not only an artistic homage to the brand's heritage but also an embodiment of innovation and sustainability. Crafted from brass and recycled champagne, beer, and glass bottles, it beautifully reflects the essence of sustainable luxury in a world where resources are finite.
Both design teams emphasize the paramount importance of sustainability in today's design landscape, emphasizing the rise of eco-conscious, versatile, and tech-integrated home decor. Craftsmanship and savoir-faire play a crucial role in their commitment to creating lasting, environmentally responsible creations that resonate with modern sensibilities.